All images by dmw photography.
Cromwell Property Group, one of Australia's leading property investment and funds management groups, recently enlisted nettletontribe to create an innovative, functional environment for their head office in Brisbane. Stuart Deacon, Associate Director at Cromwell Property Group, discusses how the redesigned space has has a positive impact on their working culture.
Cromwell previously used a generic office block layout which, spread across unconnected levels, resulted in a lack of fluidity and connection amongst staff. nettletontribe were enlisted to create a collaborative work environment representing Cromwell's strong values of interaction and innovation.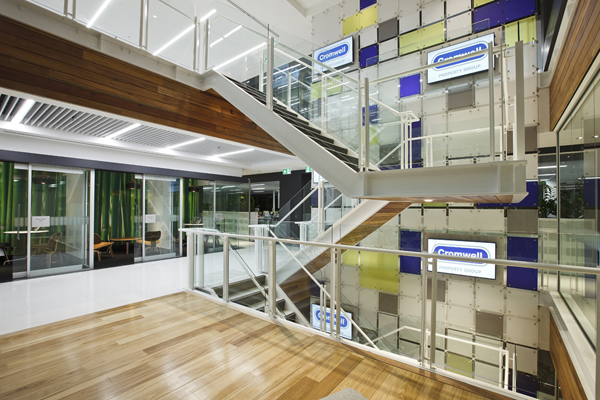 Deacon explains that nettletontribe "were selected based on their demonstrated understanding of the design requirements… and the flair shown in their concept designs. Previous experience working with nettletontribe gave us confidence that they understood our direction, and could provide flexibility in the design process and react quickly to changes requested".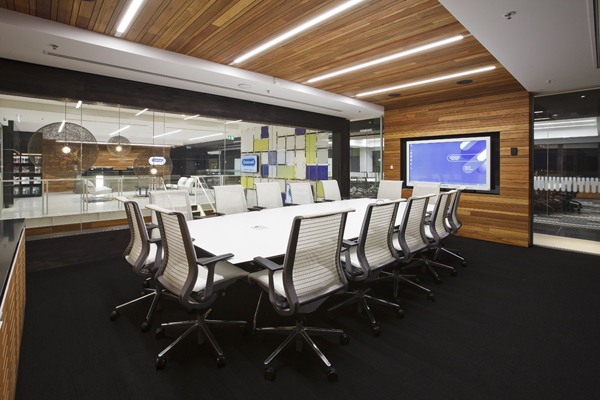 The redesigned office space has seen formal and informal meeting and breakout zones introduced, with transparent panels bringing an abundance of natural light into the space. A spacious atrium with a featured staircase now enables all three levels to connect and interact with one another. The staircase features a large art wall that is visible to all levels, complete with LCD screens for a full multimedia and multi-sensory experience.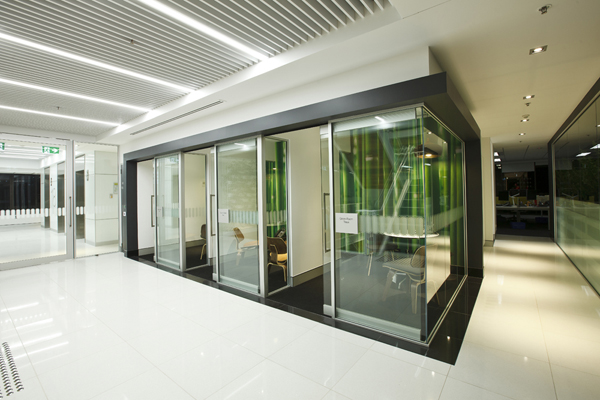 An decision was made to house all staff – no matter their position in the company – in workstations, enabling further collaboration and communication between staff across all levels of the company. Deacon states that "the (new) layout reinforces and supports a good, collaborative working environment and strong communication across the teams, as well as providing excellent access throughout the workspace and visibility to senior executives."
Sustainability was of utmost importance to the client, and nettletontribe have employed innovative solutions, including the use of green walls and adaptive re-use of the concrete slab removed for the atrium as a part of the reception desk. Energy-efficient lighting and services have been used throughout, and local metering monitors Cromwell lighting and power consumption to each floor, providing an interface to give an analysis of power consumption. nettletontribe saw that waste minimisation practices were applied by all tradespeople, avoiding reworking and materials wastage and minimising waste to landfill.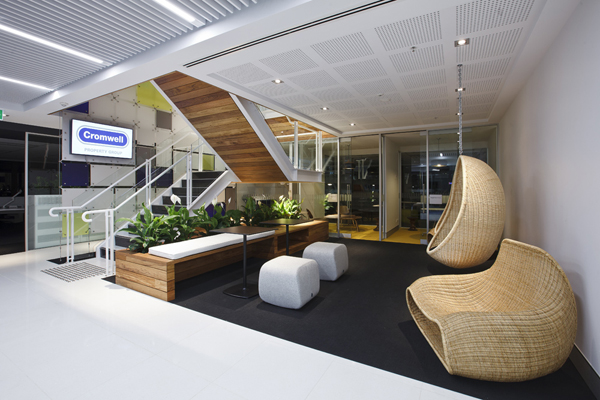 Overall, the redesign has been overwhelmingly successful, with Deacon reaffirming that their decision to enlist nettletontribe for the fitout was a positive one. He states that "with a concentrated effort on managing the change process from the older traditional office layout to the new open plan design, staff have shown a very positive attitude towards the new style of the working environment".