Adelaide-based studio-gram pledges loyalty to South Australia in its fitout for the CBD home of restaurant Fino Vino.

The fitout for the 70-seat wine bar and restaurant is a marriage of textures, and arrangements. Marble melds with wood, leather meets velvet and brick and stone are both left naked. Booths, shared tables and bar seating are adjacent, and guests are encouraged to relax and stretch-out.
studio-gram wanted Fino Vino's interior to echo the locavore allegiance of the restaurant's wine and cuisine, with the design team sourcing many of the fittings and fixtures from SA's emerging and established makers.

Alongside the locally made light fittings and joinery, the ceramics are from Adelaide's Handmade & Found, the Terracotta tiles were made in Magill by Bennetts and the furniture was designed by Agostino & Brown and studio-gram.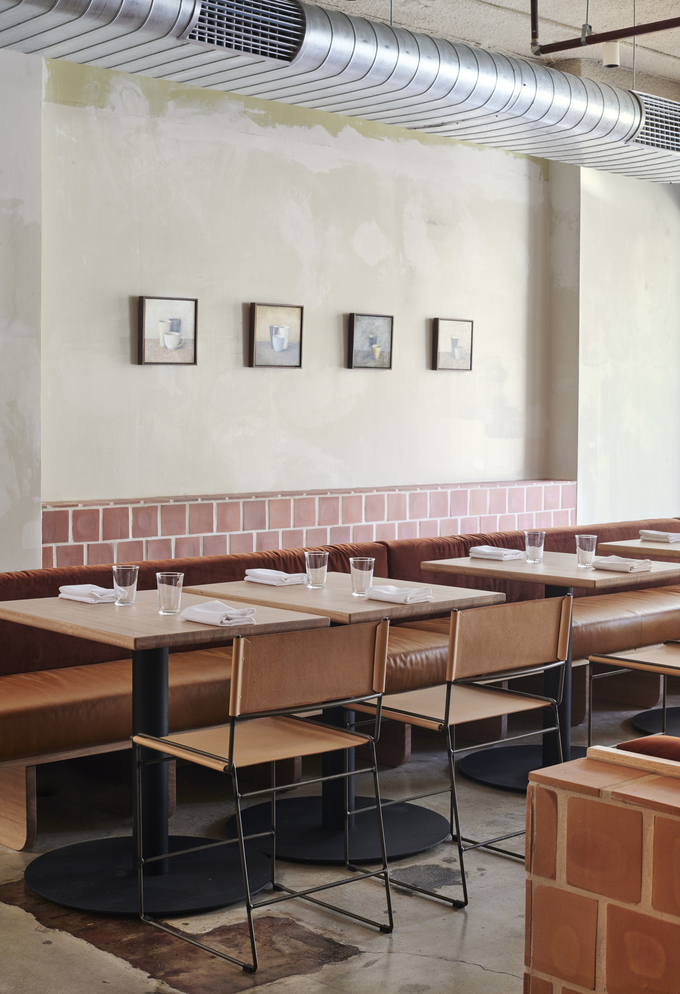 The restaurant exhibits the still-life works of late local artist Bridget Ohlsson that also appeared in Fino's original Willunga venue.

"This is a true marrying of concepts from the kitchen and the bar through to the fitout, " says studio-gram.
"Fino Vino is unmistakable South Australian, from the chair you are sitting on, to the table your plate is on and the produce on your plate. This is unmistakably and unashamedly South Australian born and bred."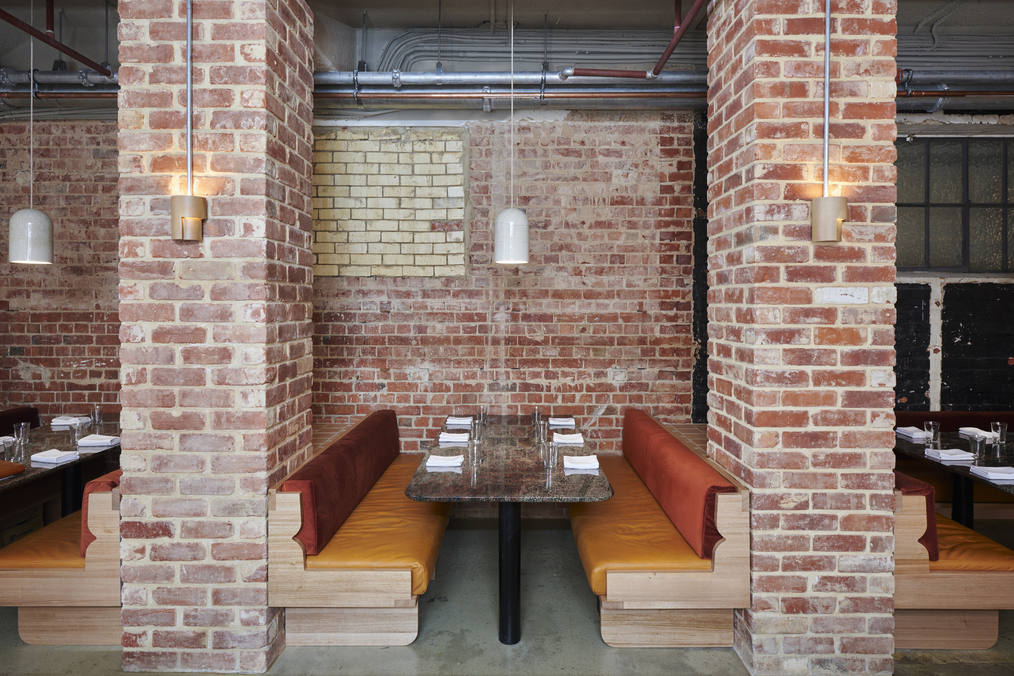 The restaurant's local philosophy is built on long-term relationships with the region's vignerons, farmers and producers.
It's an ethos that Fino has carried with it through its original establishment in the small town of Willunga, it's move to Barossa's much-loved Seppeltsfield winery and now to its city pad in Adelaide's CBD.

studio-gram wanted the city location's interior to acknowledge Fino's travels, contrasting the city with the country as a means of journeying through the restaurant's "coming of age story".
There's an earth-toned rawness that cuts through the space, from the exposed red brick walls to the sun-scorched colours of the booths and terracotta ceramics.
Custom detailing sits next to reclaimed elements and soft, velvety materials are formed around glossy, angular shapes.

"The innovation is in the overlap. It is found within the contrasting elements. Simplicity and complexity, contemporary with antiquity, custom and reclaimed, velvety and granular, crunchy and smooth, earthy and glossy," adds studio-gram.

"The way it all works together. It is country in the city done the right way."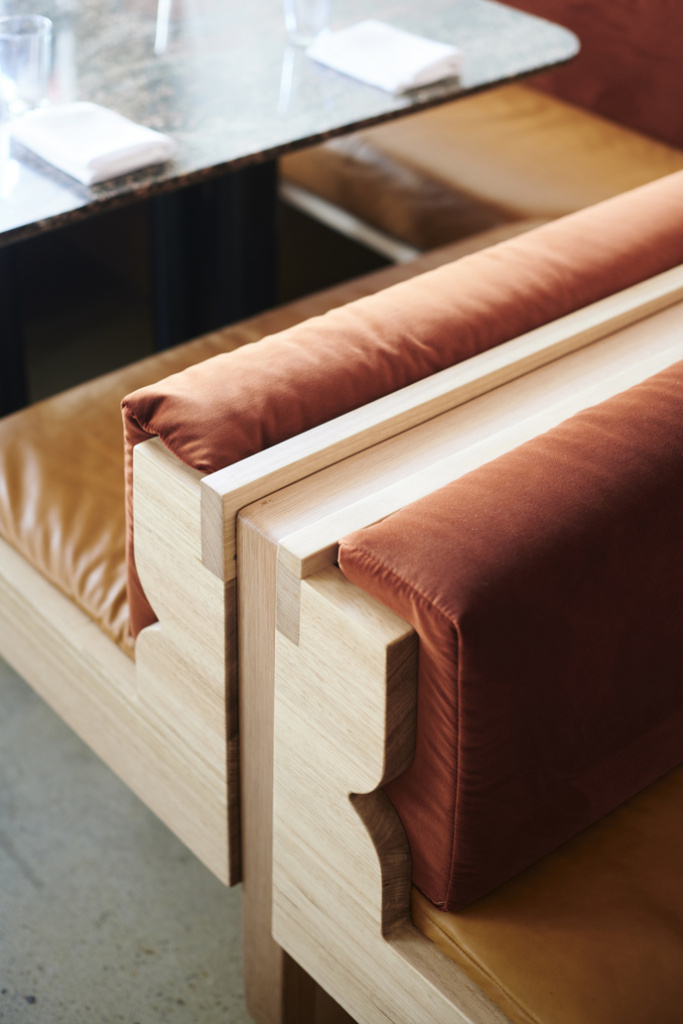 Fino Vino is featured in the latest issue of inside magazine. Pick up a copy here or in store now.
Photography: Kate Bowman.