It is in fact hard to argue with the catch phrase "60 years in perfect shape" surrounding the anniversary of Arne Jacobsen's incredible Series 7 Chair (#3107). Loved by many, including Kiong Lee of JPW who has not only nominated it as his favourite chair, but has consistently specified it for projects ranging from public galleries to private homes. And, he is just one among many with more than 5 million authentic chairs and several billion reproductions produced over the past 60 years.
What is now recognised as Nordic Simplicity, the curved lines, lack of clutter and proportional balance make the Series 7 one of the finest of chairs with application from office to dinning room, restaurant and schoolroom. Comfortable, supportive and easy to sit on for long periods, the chair is also elegantly sculptural. A fact that has never been lost on interior designers, architects and photographers with the Series 7 Chair appearing consistently in projects and features throughout its 60 year history.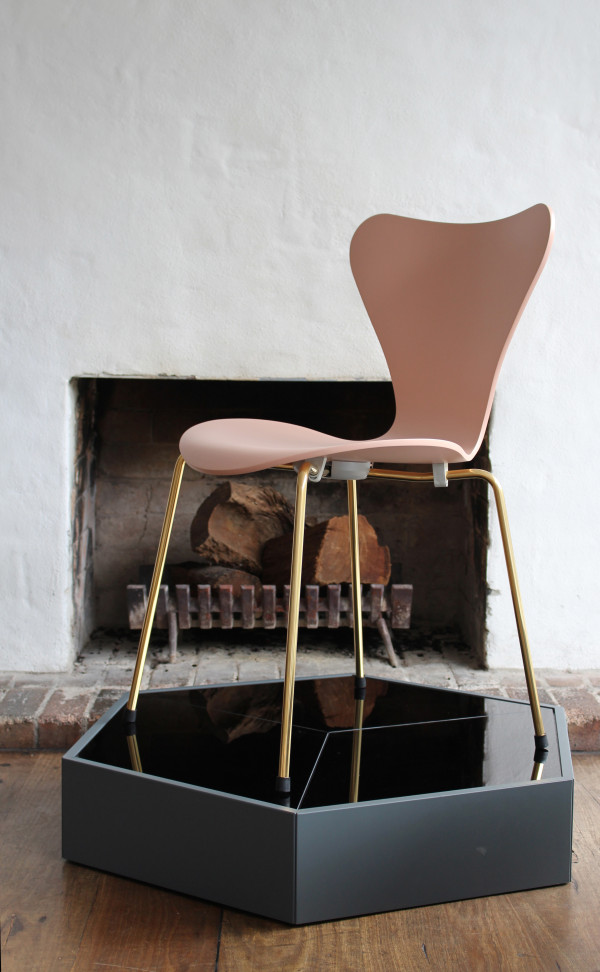 Designed by Jacobsen as a pioneer application of a technique that allowed plywood to be hand moulded in three directions, German car manufacturing technology has now been implemented for production. That said, the current method of pressure moulding and craftsmanship is not that different to the original hand moulding in that each craftsmen undergoes a rigorous apprenticeship of some years before working on the chairs. The result is a chair that is demonstrably supple with just the right amount of give in the back support. Proportionally aligned with the human figure the waterfall edge adds the extremely important leg comfort that supports while never cutting into the thigh.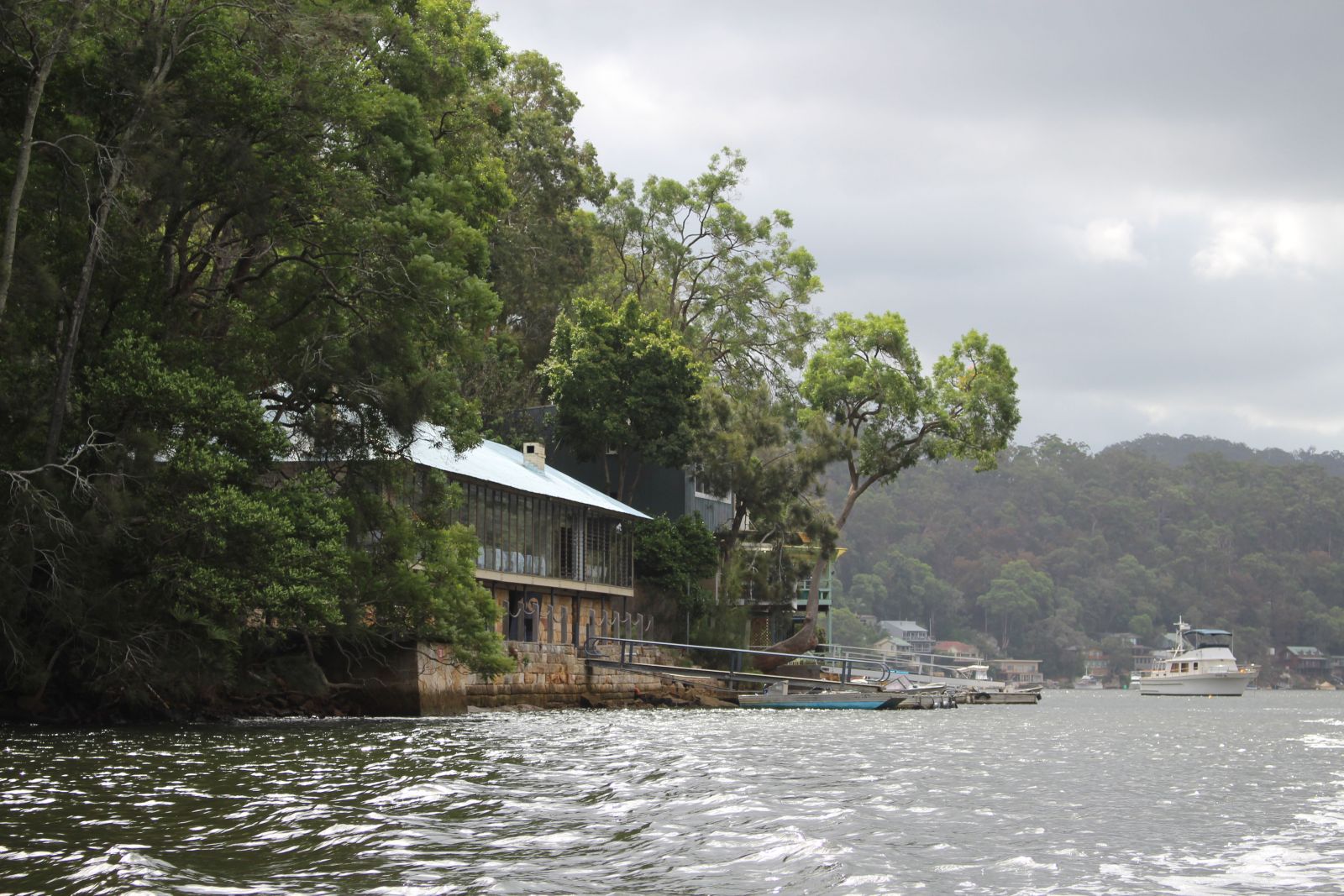 The Glenn Murcutt designed Berowra Waters Inn, on the Sydney Hawkesbury River has seated their guests on Series 7 Chairs for the past 40 plus years. And lets make this clear: they have not been replacing the chairs every few years. Rather, until recently, it was the same batch of chairs despite several changes to restaurant ownership. A few years ago, however, it was decided that the chairs had served the restaurant well and were to be replaced. The then business partner of the current owner went out and bought replicas! Yes, replicas! This is unfortunately not as rare as it should be. What very quickly became apparent was that the replicas were not to be trusted and would snap in half if leaned back on.
The Current restaurateur Jeremy Laws demonstrated this succinctly at the Cult/Republic of Fritz Hansen 60 year anniversary lunch by asking Dario Reicherl (Vice President APAC at Fritz Hansen) to step on a replica chair that was lying face down. His step was tentative and that is all it needed to be. The chair simply snapped in a shard of jagged plywood. The thought of what that could do to someone's back was pretty horrible, the thought of what that kind of lawsuit could do to a business equally abhorrent.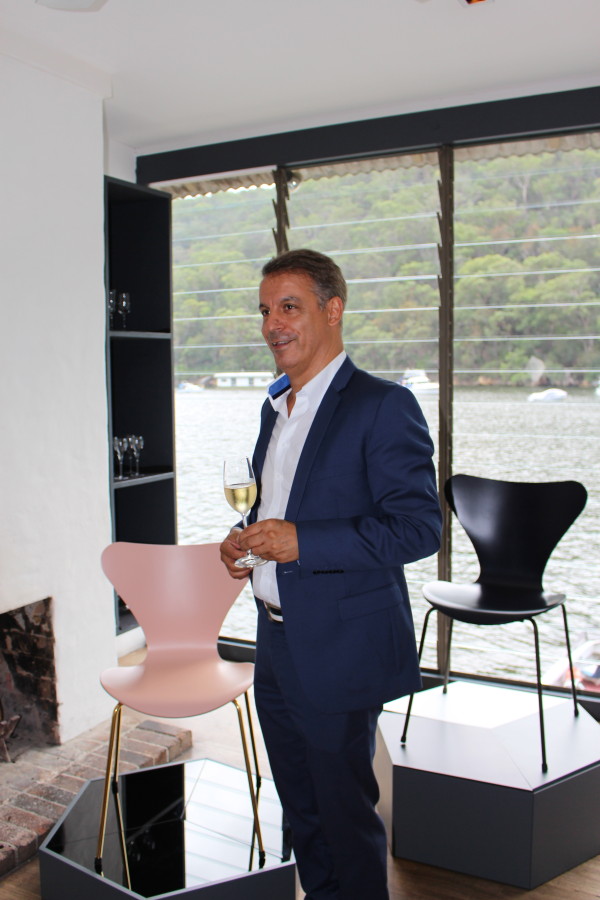 Conversely, the original chairs, now resurfaced, retired and cherished, have the same qualities they did 40 years ago. The lesson for Jeremy was simple, the authentic design, while perhaps 2-3 times the price, will last 20 times longer. Its simple maths, but a truth many ignore. The upshot of all this is the reinstatement of all authentic Series 7 Chairs throughout the restaurant, a fact our backs were happy to applaud as we relaxed through a splendidly long and delicious lunch.
For the 60 year anniversary of the Series 7 two special editions of the #3107 chair have been made. The chairs have been designed both to stand on their own, and to complement each other. Contrasts are key in the 60th Anniversary Edition, in material, surface and colour. The two chairs have been created with a masculine or feminine perspective: a deep dark blue shell with powder coated legs in a burnished; and a pale pink shell with gold-plated legs (24 carat). While the deep dark blue and the pale pink may contrast each other, they are also colours that combine for a calming and elegant appeal.

 Each piece comes with a golden plate mounted on the bottom of the shell showing that it is part of the 60th Anniversary Edition.

The chair is a limited edition, which is only sold in 2015 and each chair is numbered.
Republic of Fritz Hansen is represented by Cult.