Reflecting the entrepreneurial design firm's hands-on approach to achieving best practice, Ewert Leaf secured, designed and moved into its dream office space over the course of four months.
Located on the corner of Stead Street and Palmerston Crescent in leafy South Melbourne, the four-storey office enjoys panoramic views of Melbourne's ever-changing cityscape with abundant natural light flooding through floor-to-ceiling windows.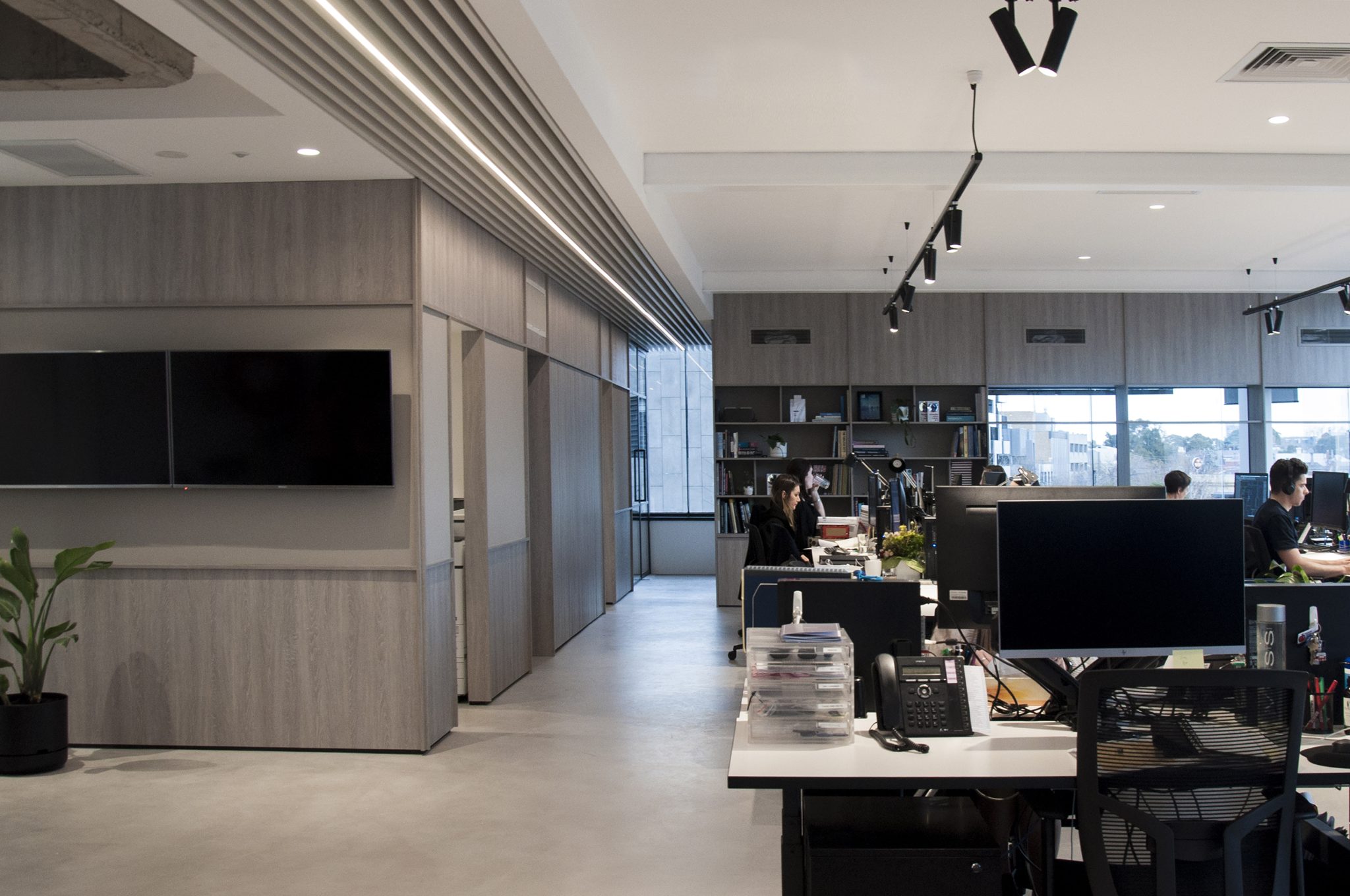 Moving the 33-strong multidisciplinary team and its four board members into the top floor, Ewert Leaf designed an open plan office, using steel-framed glass windows to define meeting rooms while maintaining spatial cohesion. Fitted with 40 electric sit-to-stand desks, a 14-seat boardroom and intimate eight person meeting room, state of the art facilities also include library, showers and bathrooms, kitchen featuring ample bench space and island, stools and adjacent auditorium seating, and virtual reality technology set up to allow clients to best visualize and navigate their projects.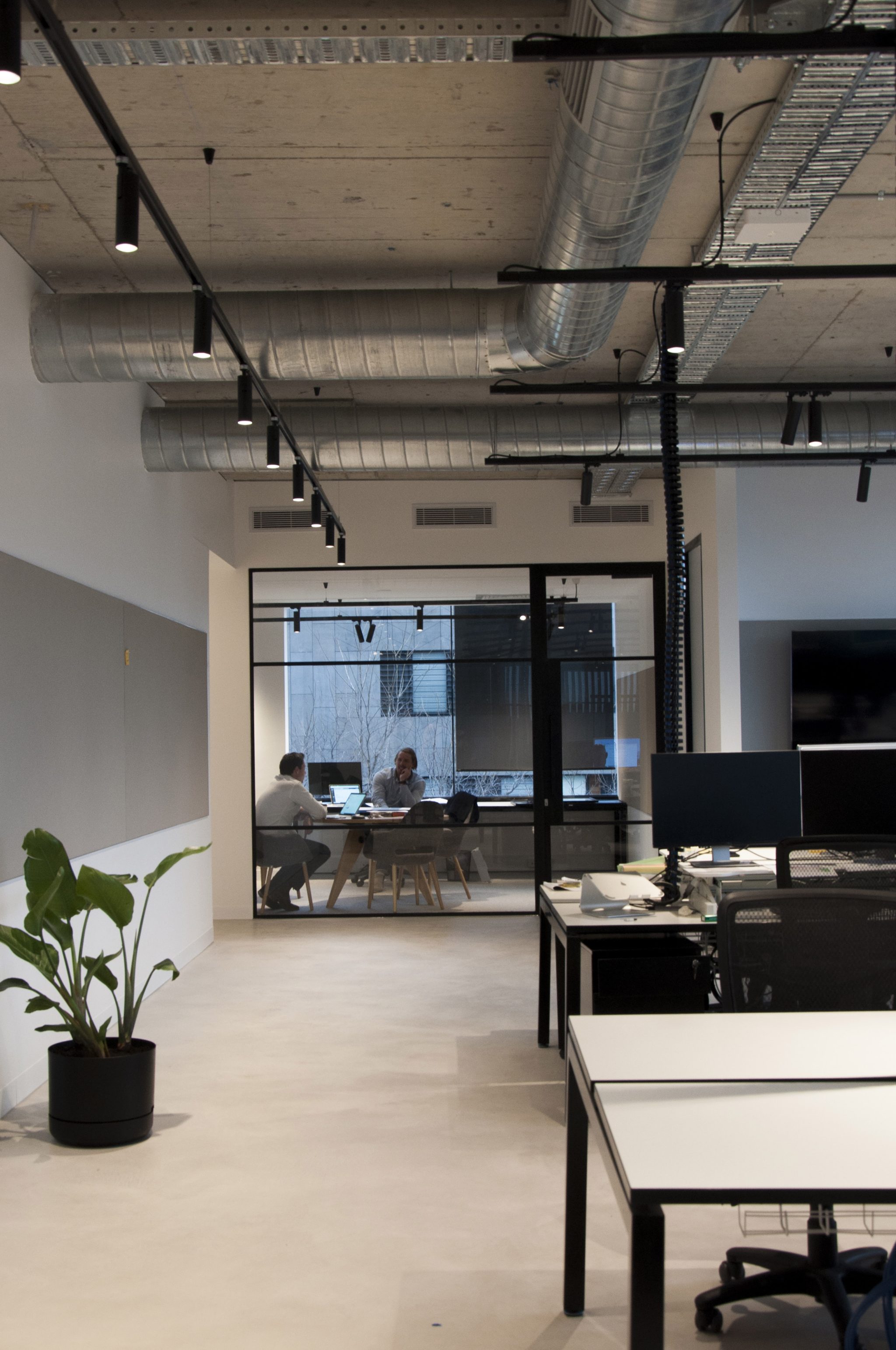 The property was located and secured through burgeoning property app Landchecker, a map-based interface from the team behind Ewert Leaf, which allows users to identify key property information, including listings, high-resolution aerial imagery and planning zones. The 1080-square metre building, set on a 406-square metre tract of land, is also the headquarters for Landchecker, which will soon release a range of Victorian products and services and commence a campaign towards national expansion.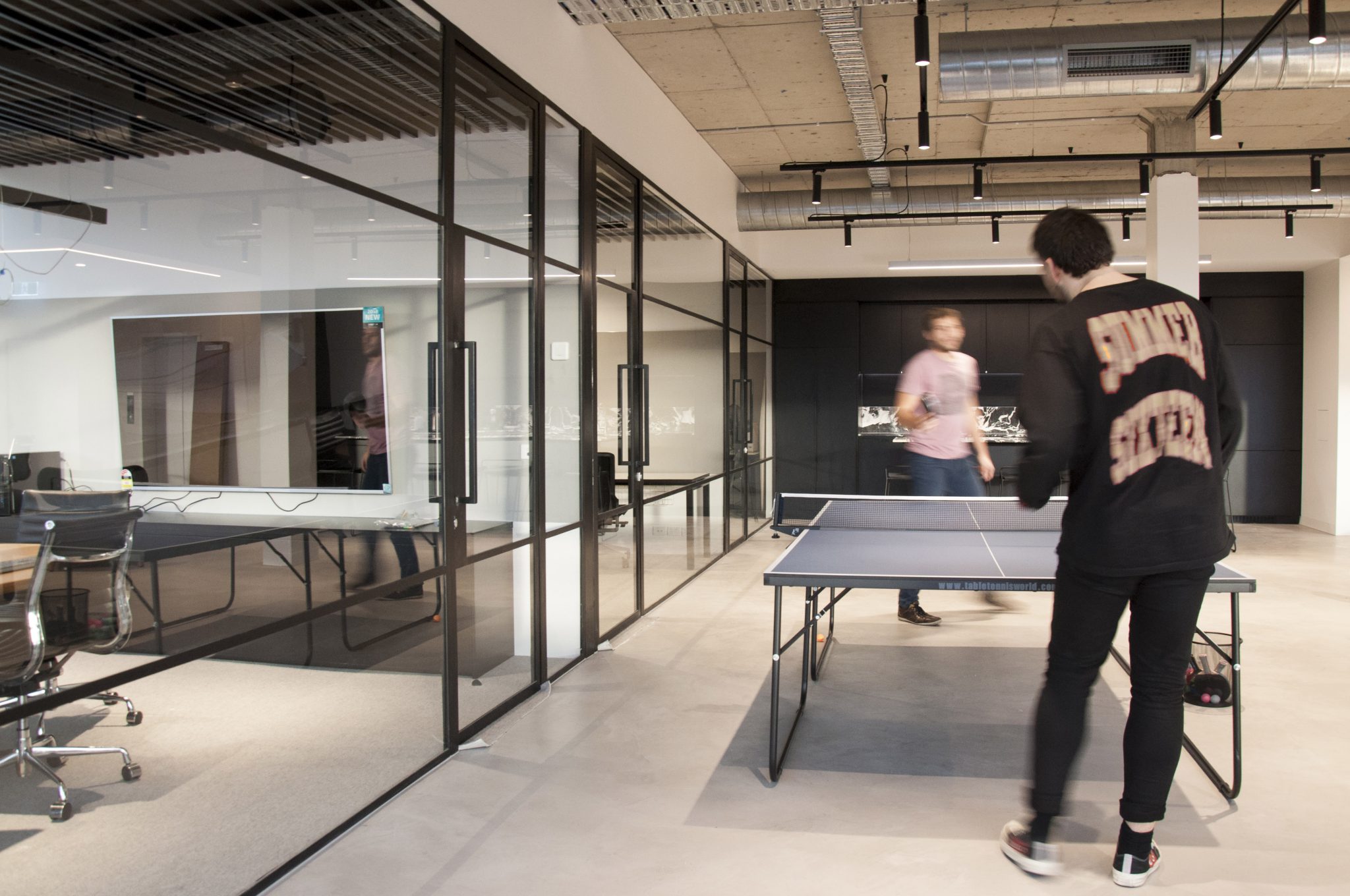 Companies including luxury property developers Moda have jumped at the chance to occupy the bespoke office spaces on level two, which mirrors the amenities of upstairs with additional communal spaces – even hosting a table tennis table to facilitate social interaction in the co-working environment. With single desks available for lease, the building looks set to become a start-up hot-spot.
Practice: Ewart Leaf