On Tuesday night Humanscale held a dinner, organised by the team at IDEA, to honour the projects and designers shortlisted in the Workplace Over 1000sqm category. Held high above Melbourne at Vue du Monde, it was an opportunity for Humanscale to further support an industry they are passionate about.
In attendance were leading designers from each of the projects and practices shortlisted including Carr, WMK Architecture, Hassell Studio, Architects EAT, Hayball and PTID. See the full list of those shortlisted in the category here.
"The fact that it was an intimate dinner gave an opportunity to engage in conversation with other practitioners we didn't know and also the hosts. It was great to be able to share experiences with work colleagues and to talk about our projects, and of course, the venue made it a special occasion with great views and immaculate food,"  says Eid Goh, director Architects EAT.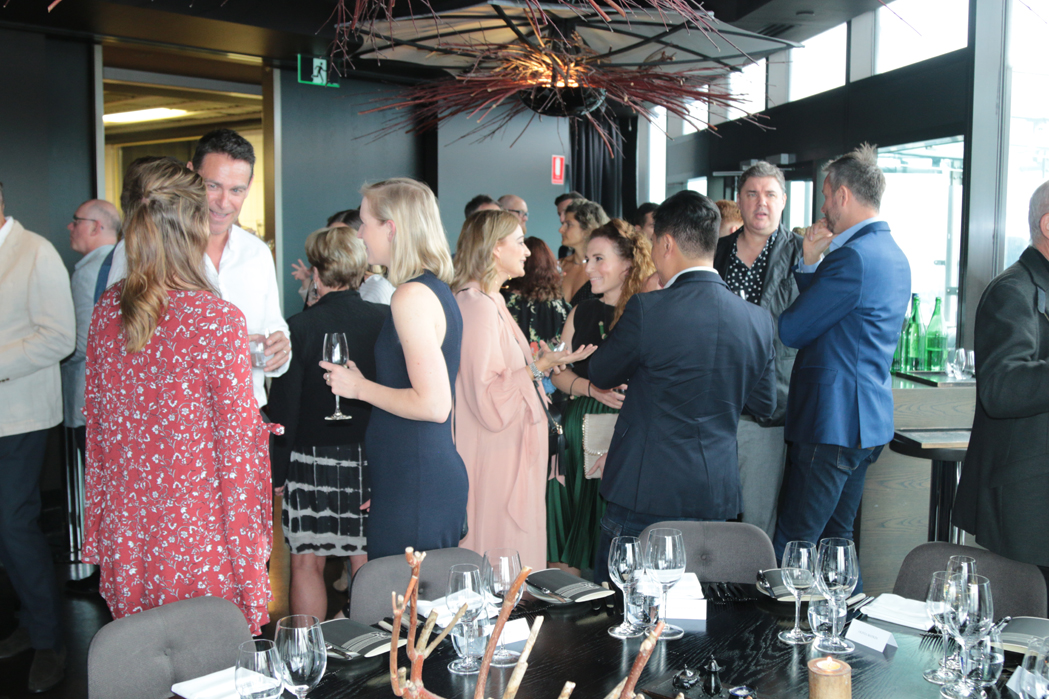 Peter Stacey, Humanscale country manager Australia and New Zealand says of the evening, "The Humanscale team had a wonderful night mixing with the nominees for this year's IDEA awards in the Workplace Over 1000 category, and we look forward to seeing you all at the gala event next week in Sydney. Good Luck!"
Take a look at some pictures from the night, below.