For shoe brand Camper's Rockefeller Center location, just across the street from Radio City Music Hall, interior designer Jonathan Olivares takes inspiration from the store's historic surroundings.
In a nod to the iconic signs of Radio City Music Hall, designed by Edward Durell Stone and Donald Deskey, the store's interior is painted with an aluminium-based paint and features a large neon Camper logo.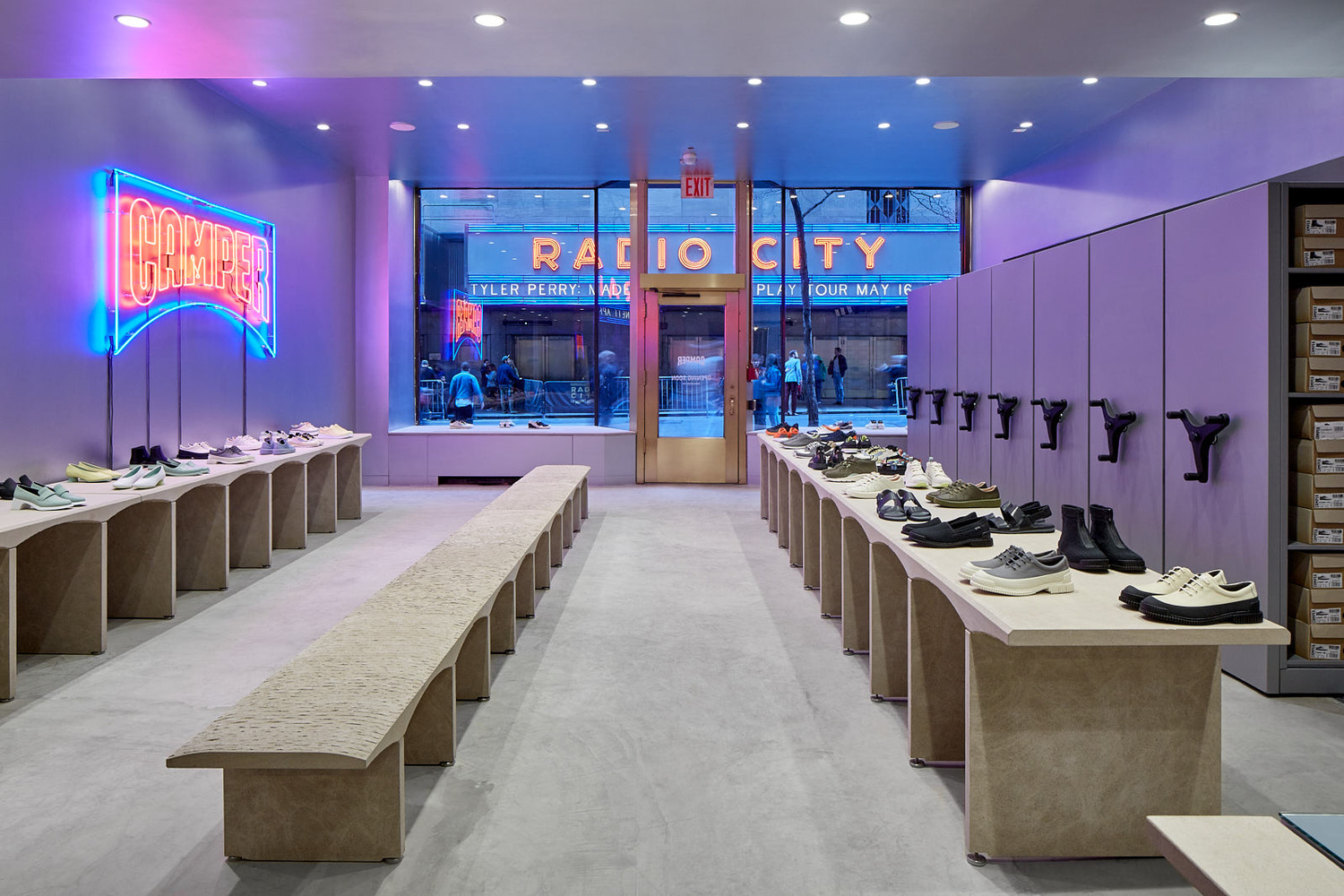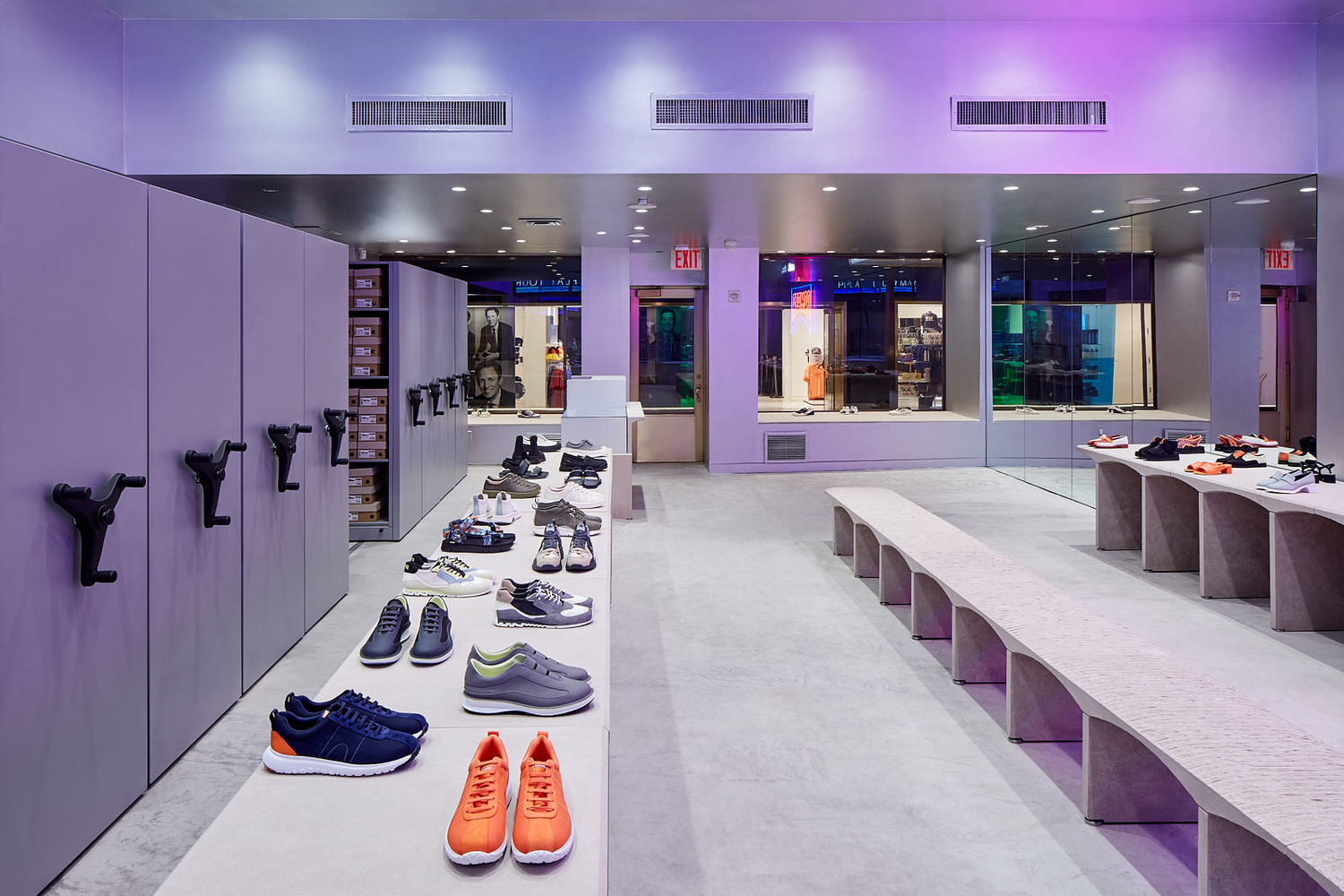 In his design for Rockefeller Center, architect Raymond M.Hood implemented the first escalator used in a retail environment. In homage to this, the Camper Store uses space-efficient, mobile archive shelving to eliminate the stock room and provide a more transparent environment for shop assistants and customers.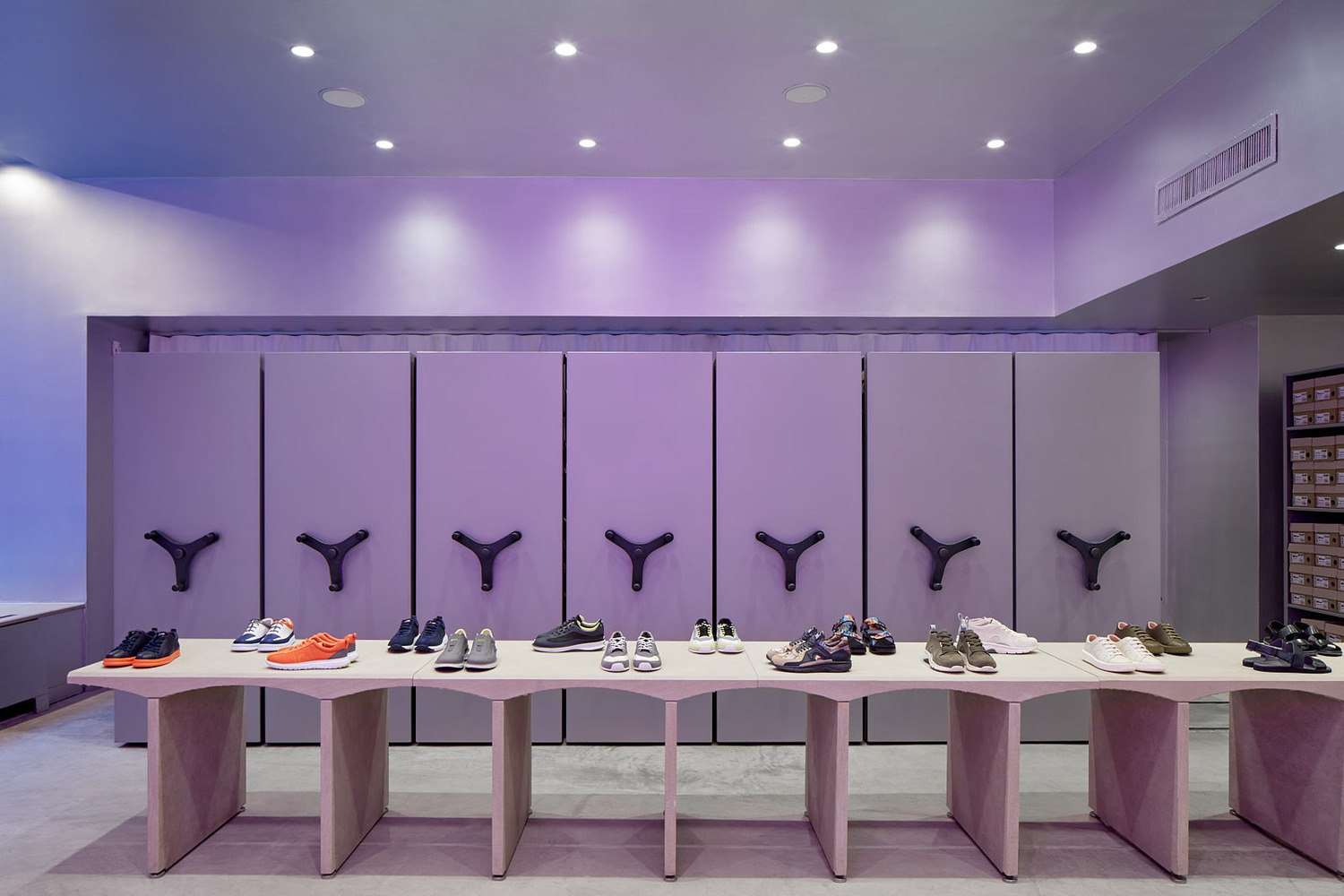 The displays, benches, and service desk of the store are made from Indiana limestone, the same material used on the building's facade. While Hood's façade is composed of flat tiles, the store's furnishings are three-dimensional objects and are carved from solid limestone blocks using robotic sawmilling at QuaraStone Company.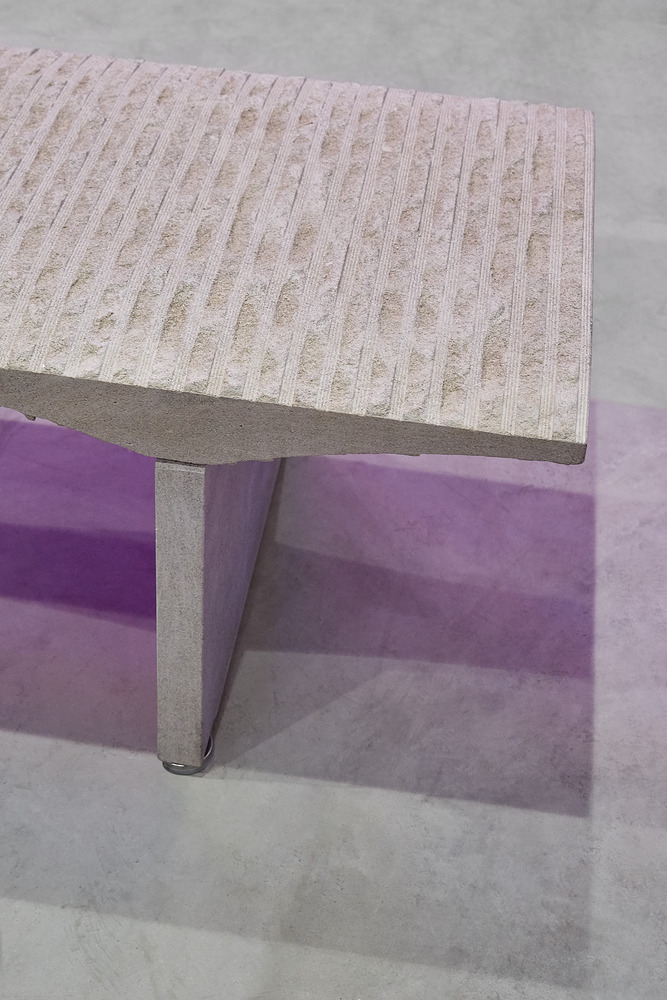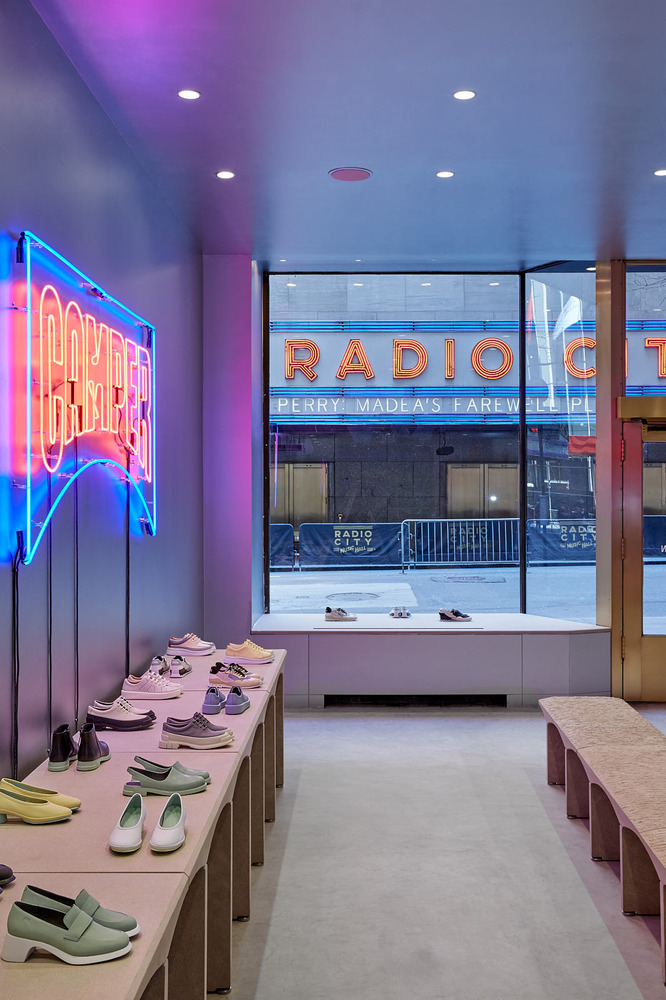 From within the shop, visitors have one of the best views of Radio City Music Hall, except now the view has been co-opted and reads 'CamperRadioCity'.