Written by Emily Taliangis, Images by: Sharyn Cairns
For its grand L'Hotel Gitan project in Melbourne's Prahran, SJB Interiors has earned itself a shortlisting in the Hospitality category at this year's Interior Design Excellence Awards (IDEA).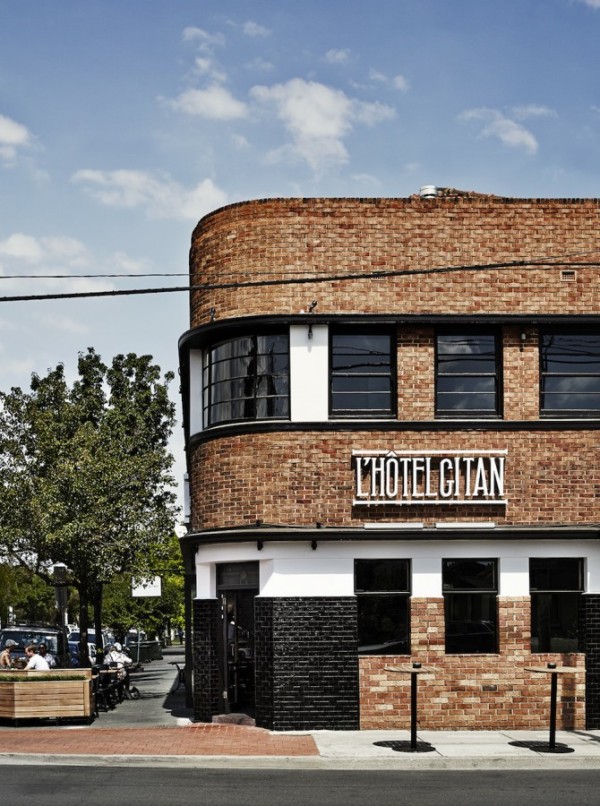 SJB Interiors, in collaboration with Leo Terrando, has produced a stunning refurbishment of an iconic hotel, which has been the architectural heart and soul of Prahran for many generations. Faced with the exciting challenge of maintaining history while creating something new, the firm has gone above and beyond to do just that, bringing the celebrated art deco building back to life.
The Reymond family, renowned Australian restaurateurs who own the venue, engaged SJB Interiors to create a subtle French theme to the building's interior, that would promise to offer a new interpretation of "traditional modern" dining.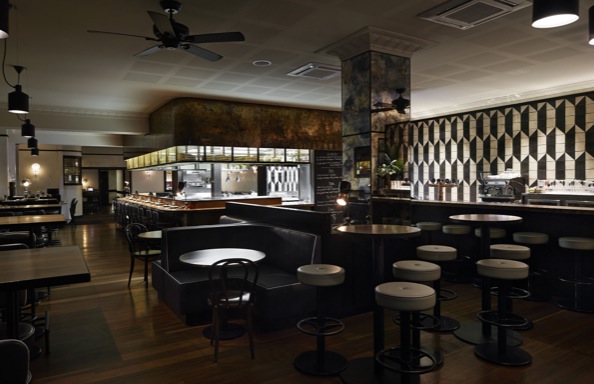 Retaining or repositioning architectural features from the original building was an important consideration throughout the project. Extensive remodelling was undertaken, inspired by the site's 1930's art deco heritage. The building's architectural heritage and integrity remain intact, evident in the original steel windows, the bathroom doors, and the beautiful stained-glass windows.
An attention-grabbing open kitchen, with its large ruby-red rotisserie, is strategically positioned between the bistro and formal dining area, allowing sound views from the entire ground floor. A curved dining bar, fitted with bronze-finished edging, wraps around the bar mimicking the building's majestic exterior façade.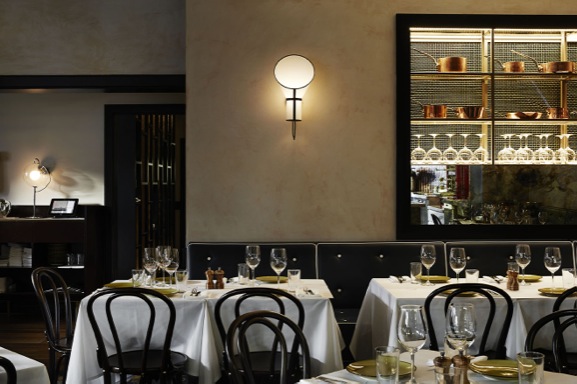 Earthy tones and natural details combine with sleek additions to create a stylish French bistro interior. The ambience is warm and humble in the face of luxurious additions such as marble bench tops, and a stunning feature wall of black and white tiles, arranged in art deco fashion. Teal leather upholstered banquettes and raised bistro-style tables in the front dining area offer patrons a more casual dining experience.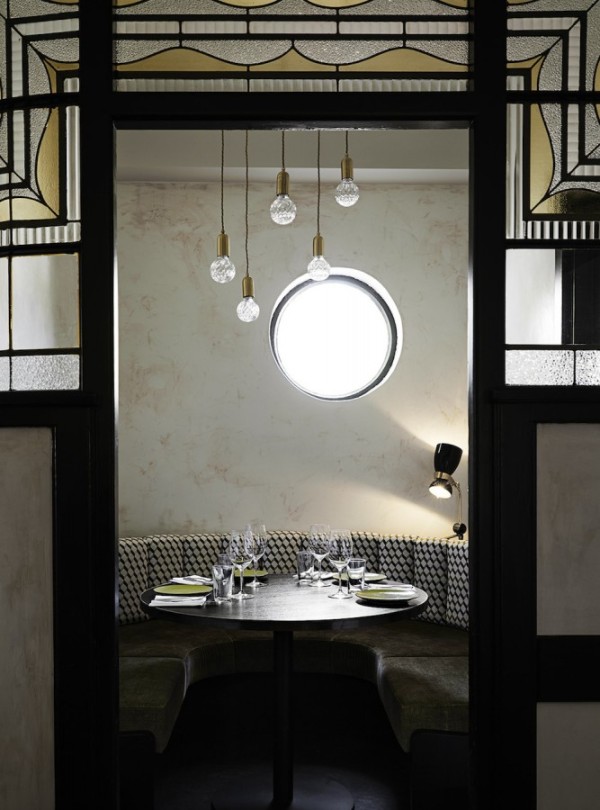 The private dining room features a display wall backed in rattan, for added privacy and sophistication. The dining table is a gorgeous 80-year-old red gum timber slab, long enough for 12 lucky diners bound to be awestruck, as though transported to a different time and place (France in 1930, perhaps).
SJB Interiors have successfully restored a grand level of elegance and sophistication, long missing from this local landmark.