Tasked with transforming a 1990s' replica addition into a "light filled living wing that marries heritage features with contemporary detailing", Kuzman Architecture kept the material palette raw and minimal.
The clients bought Moor House in the Melbourne suburb of Camberwell several years ago with "the view to restoring the grand double fronted Victorian back to its former glory" and introducing contemporary alterations.
The 225-square-metre residence completed in 2019 also provides a home for the couple's teenage daughter and their dog Maisie.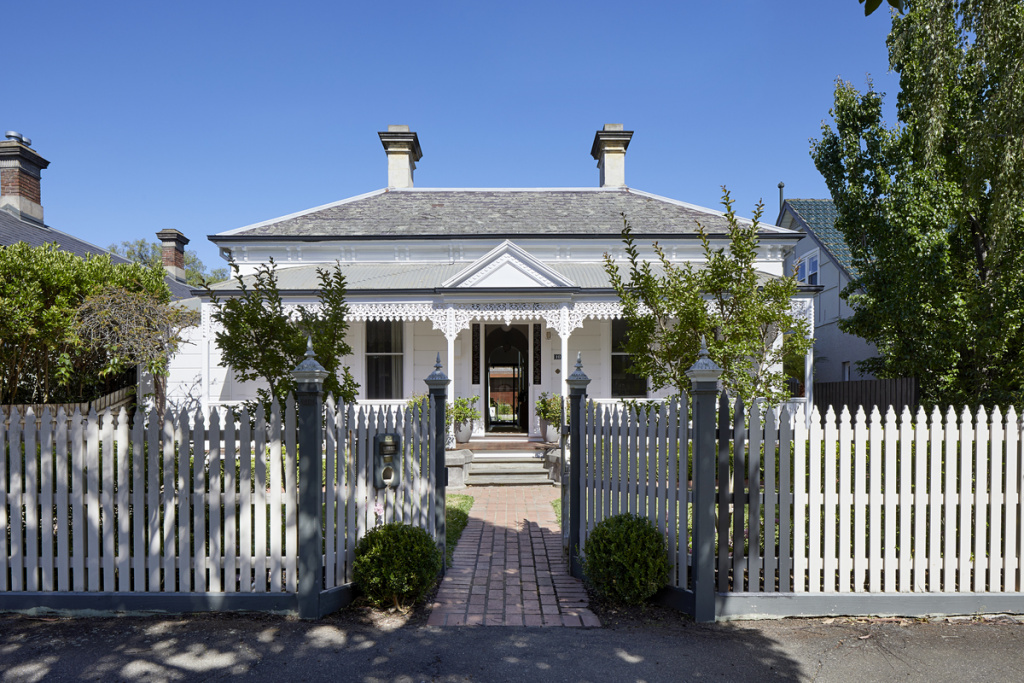 The rear area of the house, added in the 1990s, lacked spatial connections and atmosphere, had poor thermal qualities, little natural light and restricted views and physical connection to the garden and pool.
Kuzman Architecture was tasked with providing more glass and natural light and more visual and physical connections between inside and outside.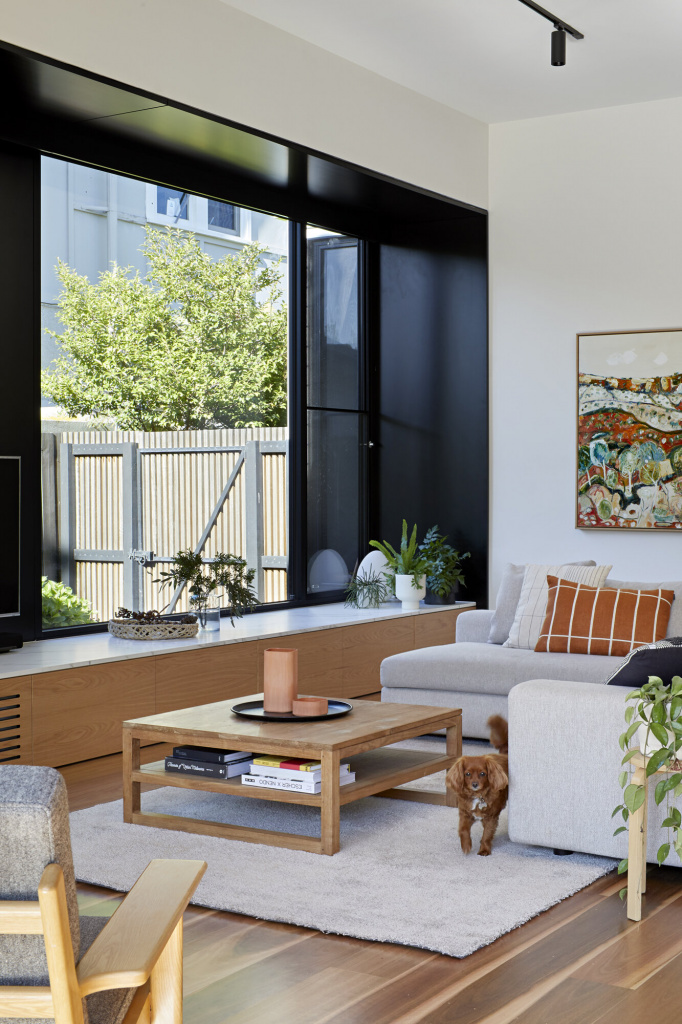 The Melbourne practice was also tasked with designing a more expansive living and dining spaces for entertaining.
"Although the brief called for 'more house', with a generously proportioned 1990s' addition to work with and budget in mind, the decision was made to design an efficient layout using the existing footprint with minimal new additions," says the practice.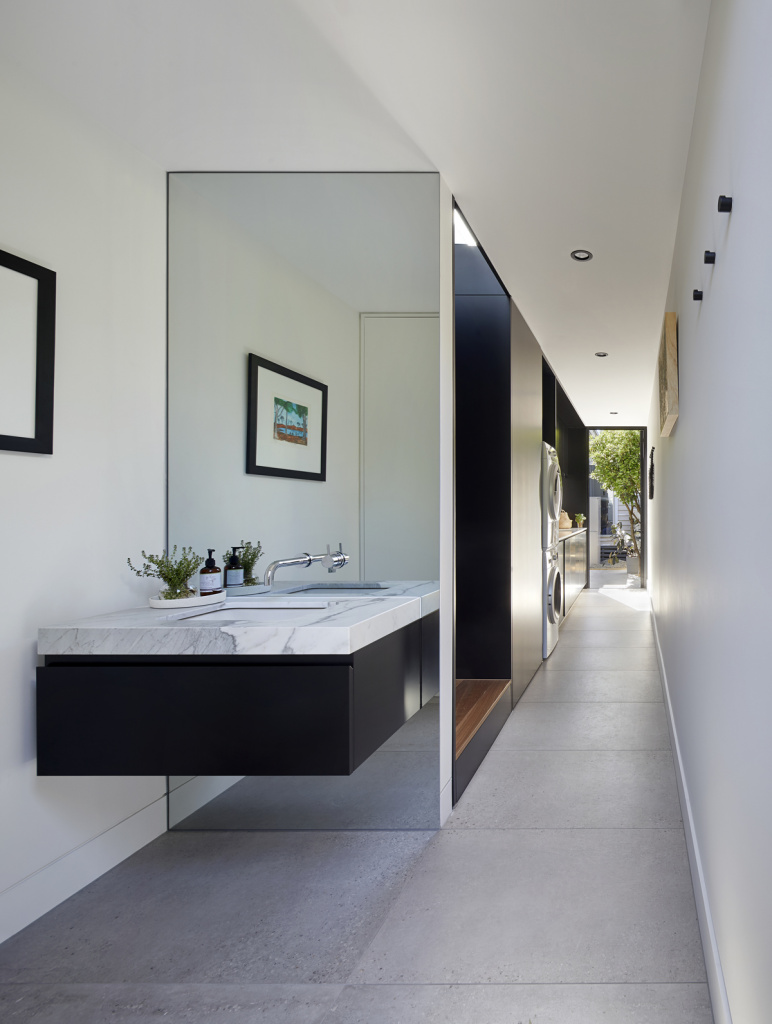 "Internal and external walls were removed leaving only the floor structure and tiled hip roof form to design within."
With a cleared internal floor plate, the open plan living space was formulated with matt black pop-out extensions added to incorporate a fireplace, joinery elements, retractable glazed doorways, window seats and a laundry.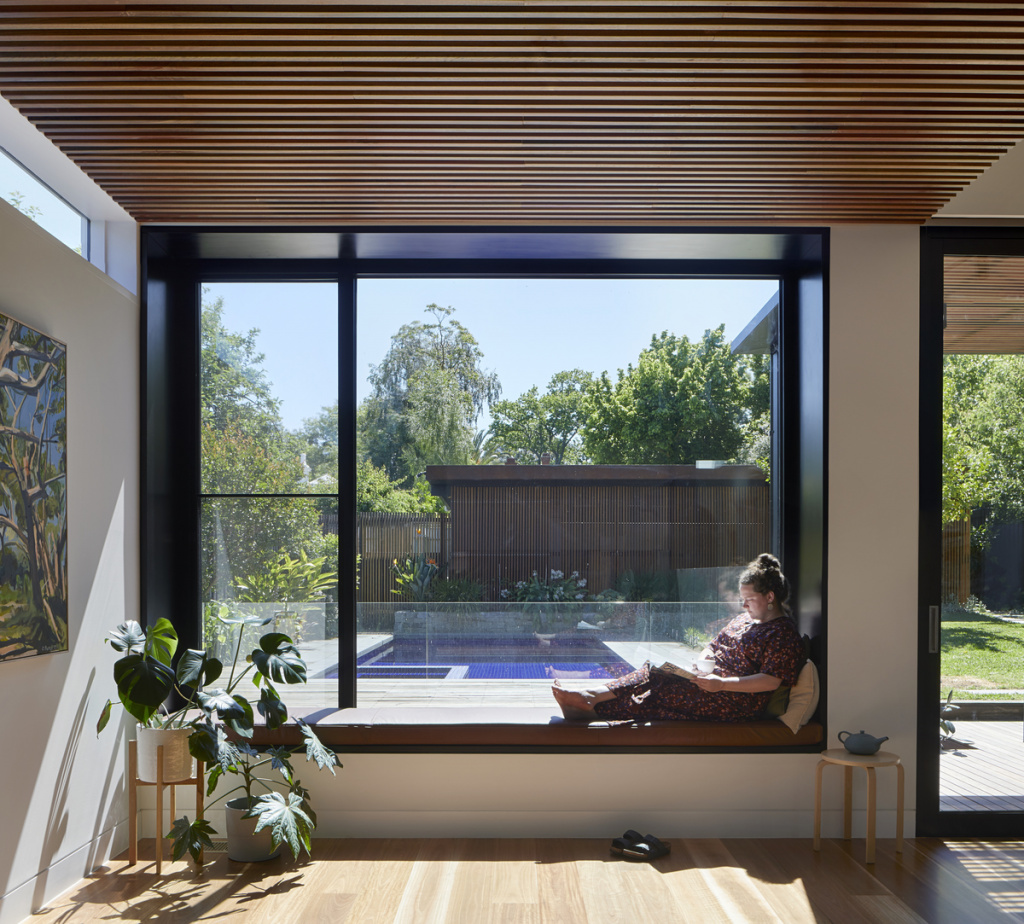 Overhead glazing, roof skylights, large expansive doors and windows, and mirror surfaces were introduced to bring more natural light into the spaces.
To complement the Heritage bones and contemporary additions, the architects used a limited material palette. Walls detailing and batten ceilings were made from Australian hardwood timber.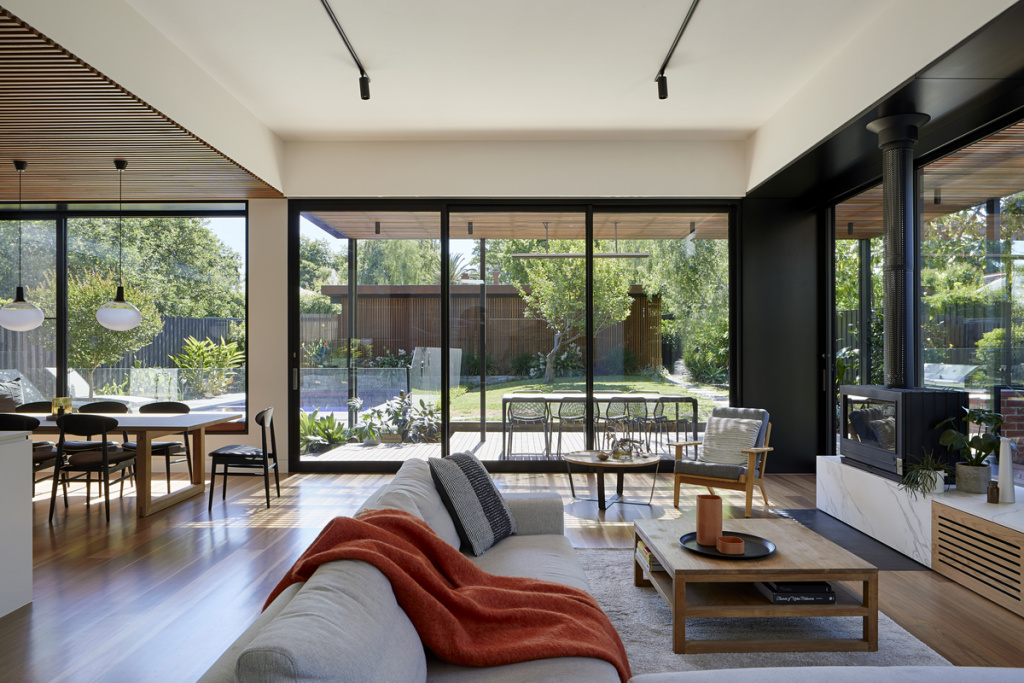 The timber battens were continued on the new verandah, where they were paired with a translucent roof to create variegated shading patterns "blurring the boundaries" between inside and outside.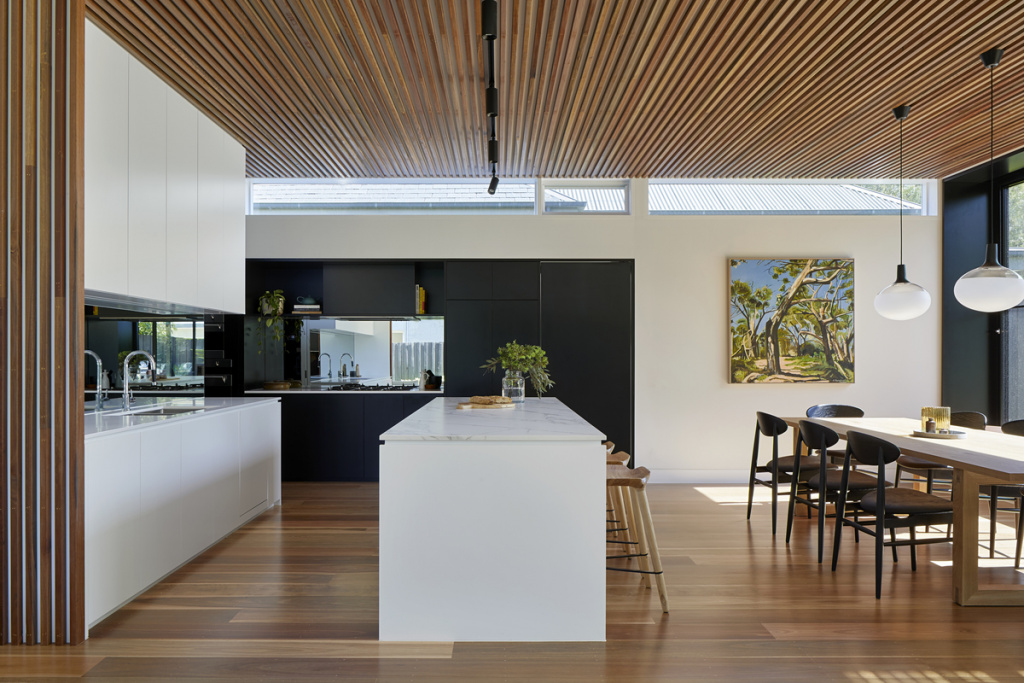 The more expansive living, kitchen and dining spaces have custom black steel detailing and large expanses of glass.
Matt black and matt white cabinetry, mirrored features and marbled porcelain bench tops and plinths in the kitchen are "robust contemporary additions to the Heritage house."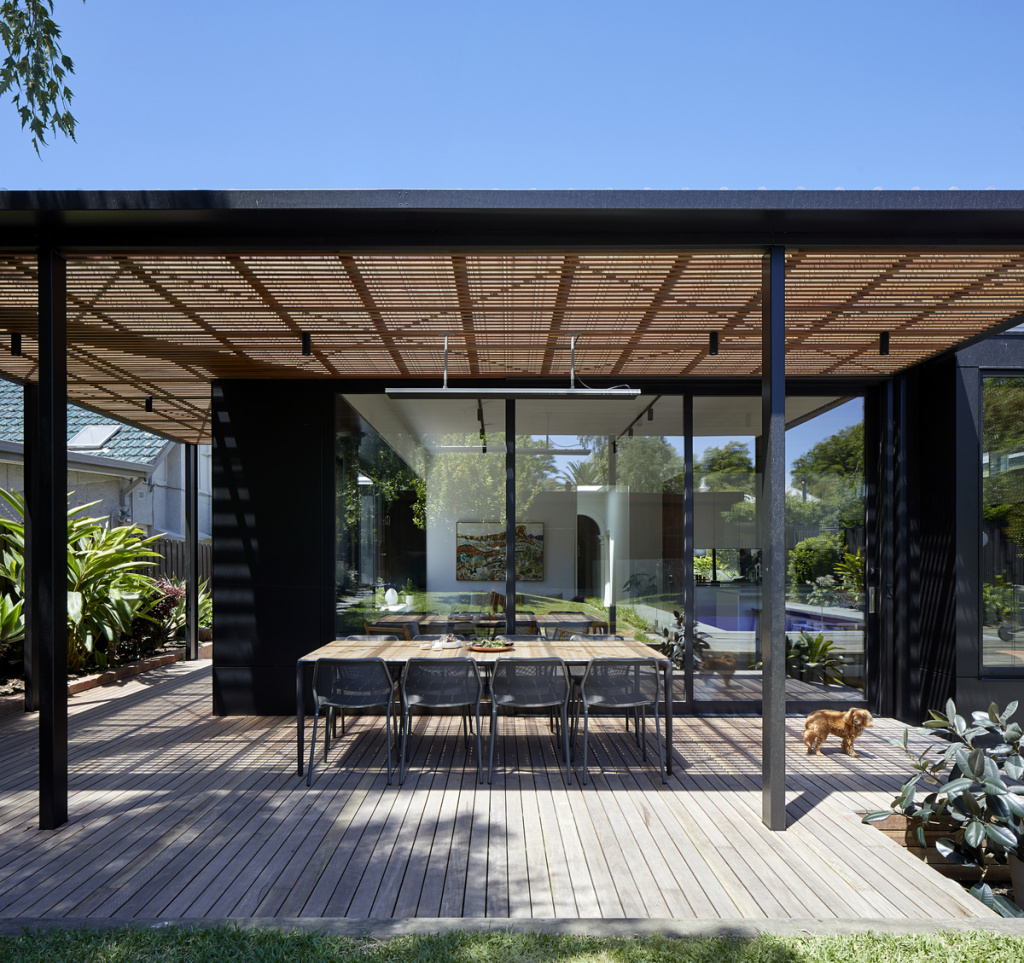 The new hardwood timber verandah floor was raised above natural ground to meet flush with the living room providing "a seamless transition" from indoors to outdoors and a direct link to garden and pool area.
TRIBE Studio similarly altered and added to this family home on the Sydney coast, swapping poky and dark for airy and light-filled.
Founded by Sandi Kuzman, Kuzman Architecture is an architecture and interior design studio based in Melbourne.
Photography: Tatjana Plitt