The Classic Cinema in Elsternwick is the oldest continuously operating cinema in Australia, open since 1911. ITN Architects added four new cinemas above the original cinema and refurbished the old cinema and foyer and bar.
The geometric patterning of the wall panels of the new cinemas are derived from the remnant mosaic tiling of the original foyer floor, and riff on the idea of 'classic', drawing on classical Greek and Roman three dimensional illusion mosaic tile patterns, blown up to pop cartoon proportions.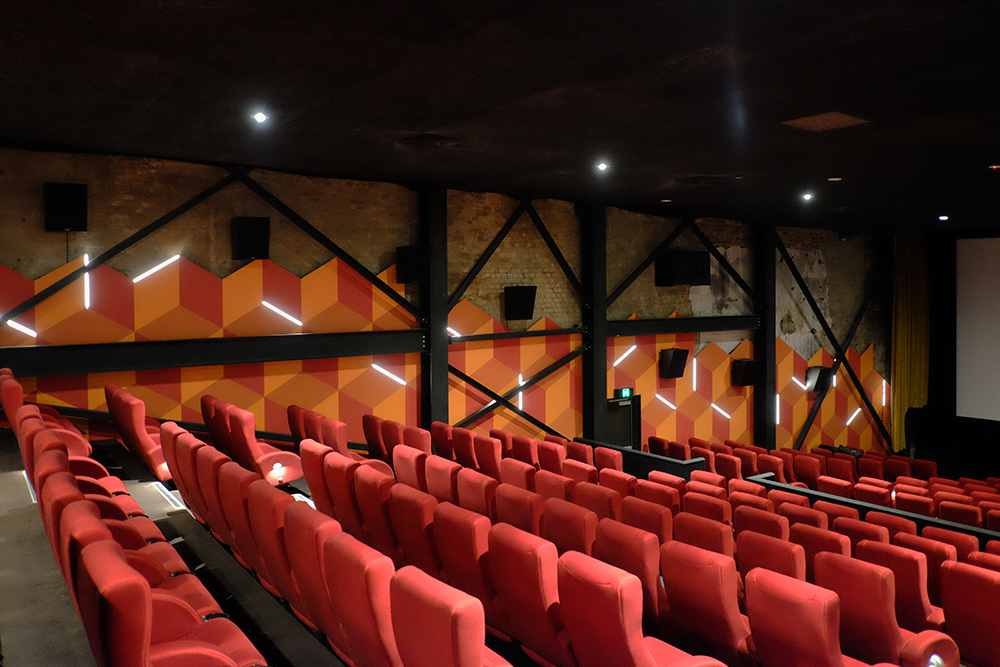 The new foyers are a series of intimate seemingly carved out of a solid mass, with soft curves to walls and ceilings to contrast with the geometric emphasis in the cinemas.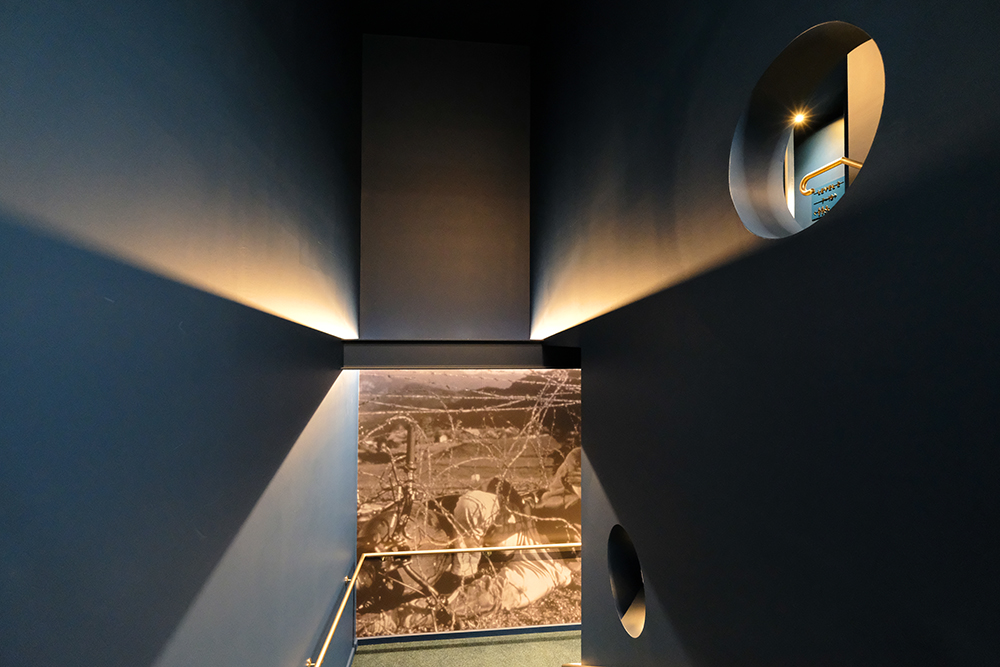 The journey to the upper level is relieved by full wall cinematic images, peepholes and film script wallpaper, while the main bar presents as a real bar that happens to be in a cinema, with a brass and fluted timber front and metallic glazed mosaic tiles at the rear.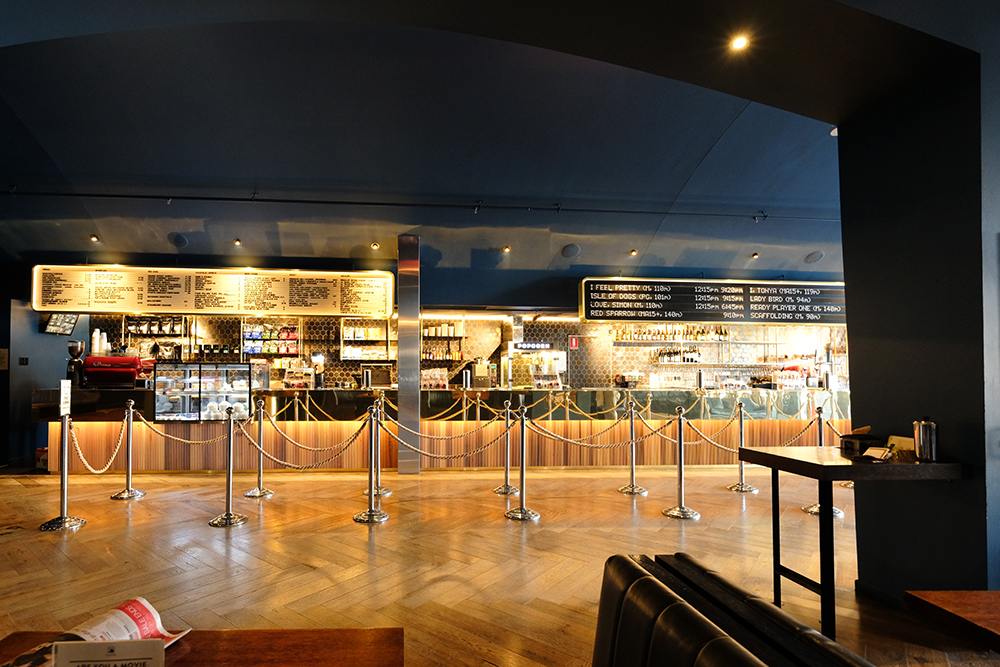 The old and new elements are interweaved, with new structural elements exposed next to 100-year-old brick and plaster and state of the art acoustic panels.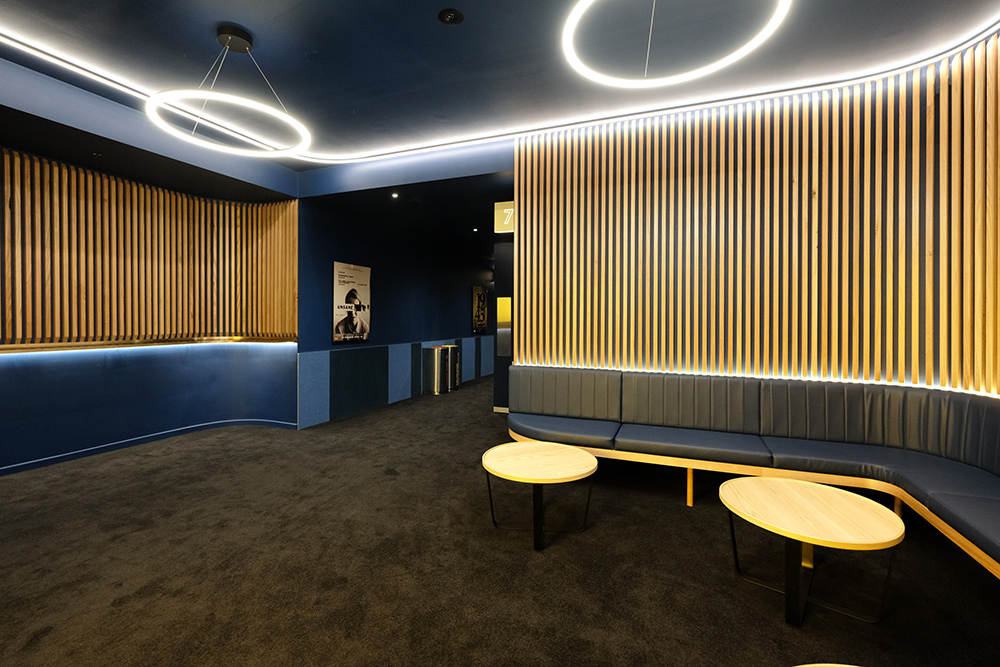 Every layer of history in the building is represented, respected, and mixed into a fusion, over 100 years in the making.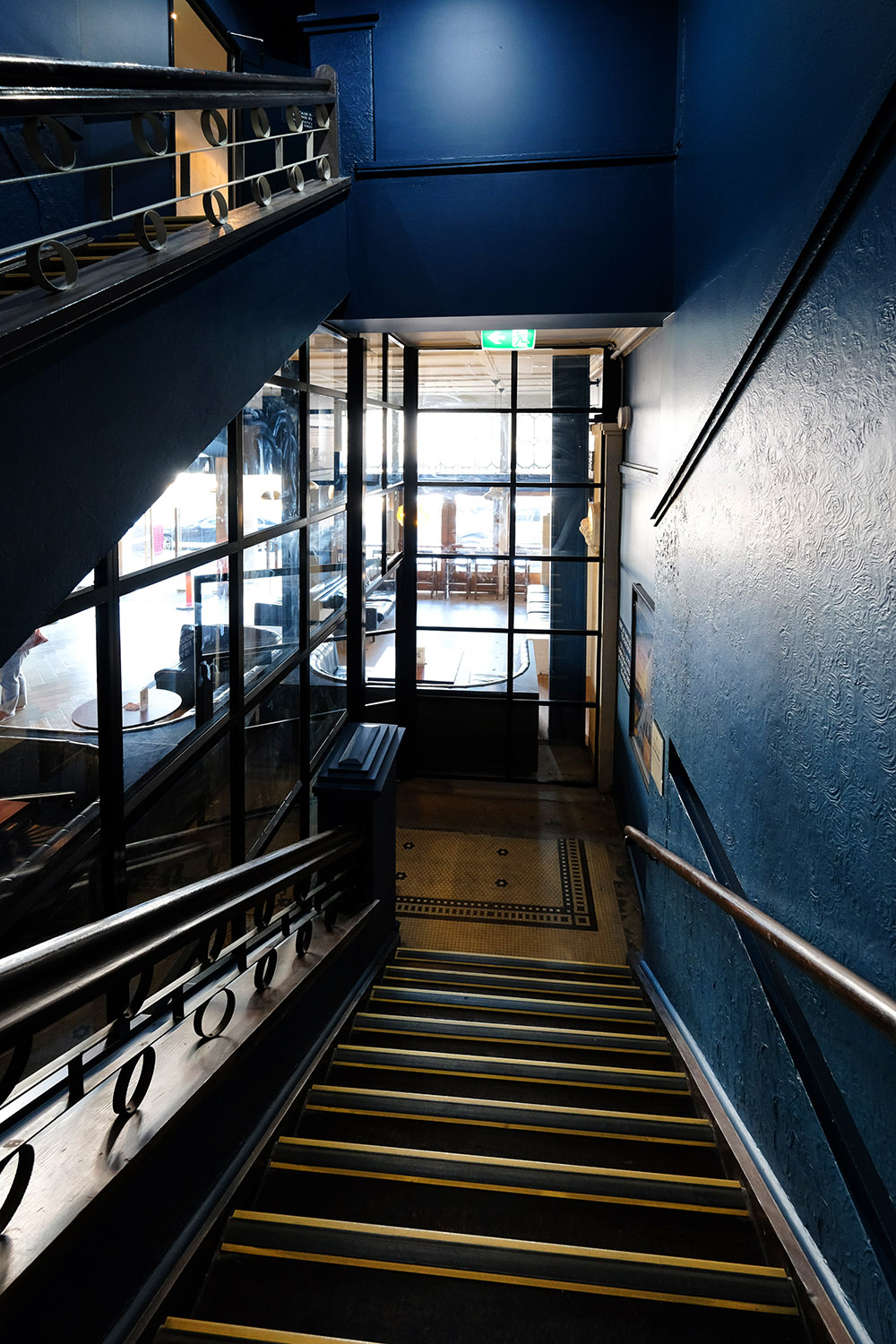 Photography by Aidan Halloran