As a relatively new design studio, Melbourne-based company Adele Bates Design has developed a diverse portfolio, covering projects ranging from multi residential, workspace, single residential, product design and even company branding. We spoke with director Adele Bates about the varied nature of her work, and how her passion for all things design has steered her boutique full-service company to success.
ADR: For a business established only in 2012, you certainly have a widespread portfolio. With such a varied body of work under your belt, have you been able to establish where you feel the studio's forte lies?
Adele Bates: I wouldn't say that our forte lies within a particular project type. Our forte is looking at the unique aspects of each project and how these aspects can be utilised and addressed… no two projects or clients are the same. Something that is consistent through out our projects is detail. The branding component of our practice became a natural extension to our hospitality projects. When we work with our clients we see the overall vision for the project, which includes branding.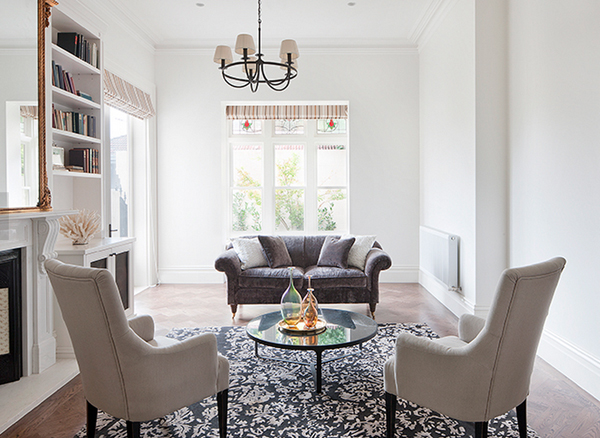 Can you give us some insight into some of the challenges you have experienced while transitioning between different types of projects?
A big difference between project types is the timeframes. Single residential is a longer timeline and creating someone's sanctuary is different to designing a commercial space. Switching between approaches and timelines initially was a little challenging but we have since become accustomed to transitioning.
Let's talk collaborations. Who have you worked with that you feel has inspired you, or had an impact on your direction as a studio?
We consistently draw inspiration from who we collaborate with and our clients. A café that we are currently working on is in collaboration with Made in Japan – we have drawn inspiration from Japanese design and the beautiful ceramics.
Sometimes I will meet someone and there is the instant thought of 'we need to work with you – I'm not sure how just yet… but we need to work together!' The people or the companies we work with tend to come before the projects. We have found that studios similar in size to ours are really keen to work with us. There are a number of architects, furniture designers and manufacturers we are looking to collaborate with in the future. We also see our studio getting further involved in designing product.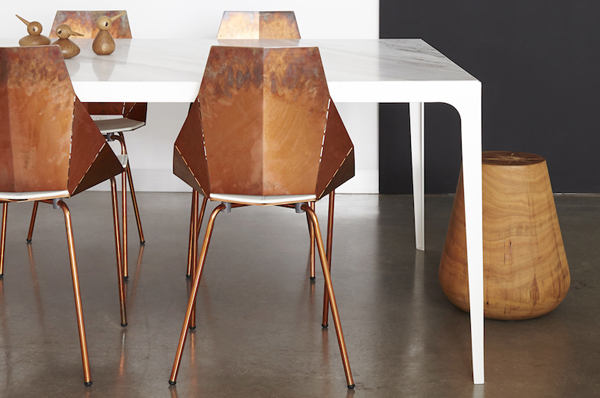 We recently covered the Adele Bates Design Studio in (inside) issue 86 as part of our Design Wall coverage. How integral is your revamped workspace in what you do? What are you most proud of about the space?
Designing a studio that encompasses what we do is absolutely integral to me. This represents our brand – it creates an environment that we enjoy working in. The design also breaks down the concept of a front-of-house meeting area with a separate back-of-house work area. We are most proud about the reaction we receive when people walk though the door. Many people in (and outside of!) the industry have commented on how they enjoy spending time in our studio. It was designing the studio's numerous custom features that inspired me to look at us designing a range of furniture and products.
What excites you about the current state of Australian architecture and design?
It feels like there is a genuine buzz in the industry at the moment with so many companies being so busy. It is very exciting to see that a lot of people want to work with a smaller boutique studio like ours. In addition it has been great to be recognised alongside well-established larger organisations.
On the flip side, what frustrates you about it?
On the whole I try not to focus on the negatives, there are so many exciting opportunities out there. I think that if you are frustrated you're just not exploring what is available to its full potential.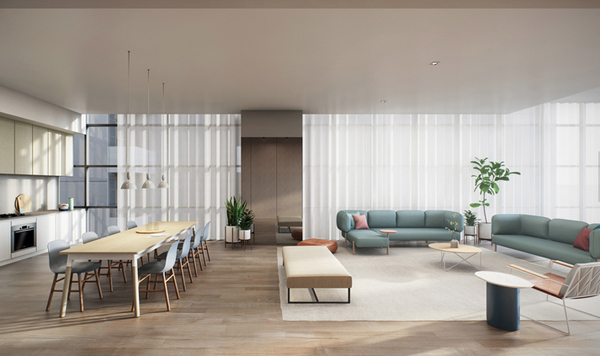 What is your favourite project from your own body of work and why?
This is a tough one to answer as we enjoy working on different projects for different reasons. We do have a single residence that is near completion, which will be very exciting to see.
How did this project come to your practice? Was it a long tender process?
This single residence project was a referral. We instantly had a great connection with the client and the tender period was relatively quick. During the three years of business so far the majority of our work has been referral-based, or clients that have seen our work. Sometimes referrals can come from the most bizarre or curious of ways!
What is your favourite space or place in Melbourne – is there a spot you wish you had designed?
My favourite space or place in Melbourne is forever changing – it could be anything from discovering a location I haven't seen before to trying a new restaurant. It is always interesting to see what our peers in the design industry are doing. We are working on a couple of dream projects though, so watch this space.
What are you working on currently?
Some projects include the Neff Market Kitchen at the South Melbourne Market, the Wills Place apartments in the Melbourne CBD, a café in South Melbourne, a heritage Toorak residence and a single residence in Port Melbourne. We are also working with a large manufacturer designing product for the A + D market.