Designed by Sid Lee Architecture the WOW suite at luxury hotel W Montréal tells the story of a forward-thinking city that takes pride in its heritage.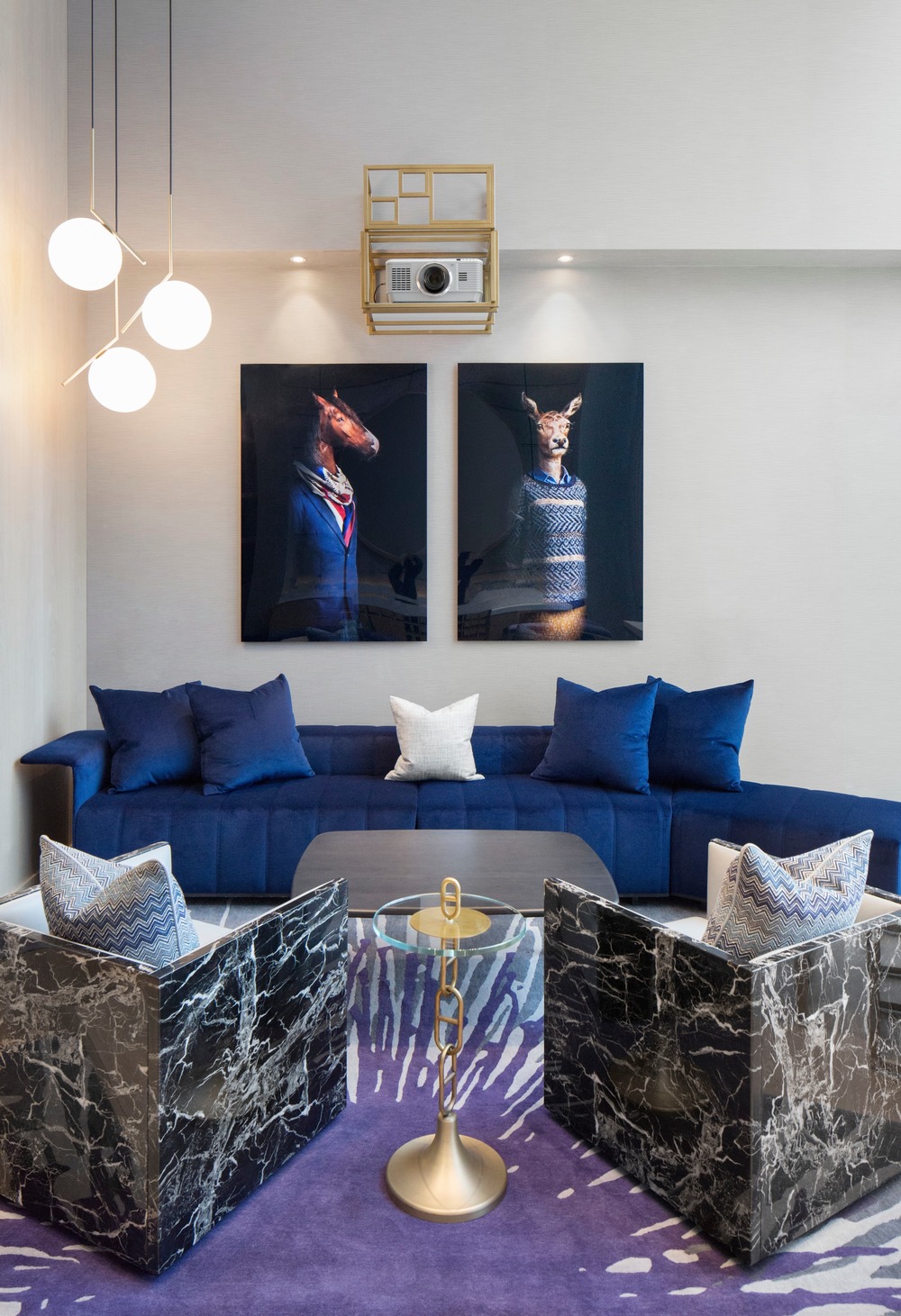 The suite boasts museum-style décor inspired by Montreal's cultural icons, featuring revisited artifacts that have been adapted to the hotel context. In the largest suite, the dining area and Habitat bar borrow the deconstructed shapes of the city's Habitat 67 apartment complex; the central rug and bookcase evoke Villa-Maria metro station; the chandelier over the bed has a dense geometric structure reminiscent of the Biosphere museum and the artworks reflect the city's eclectic, avant-garde art movements.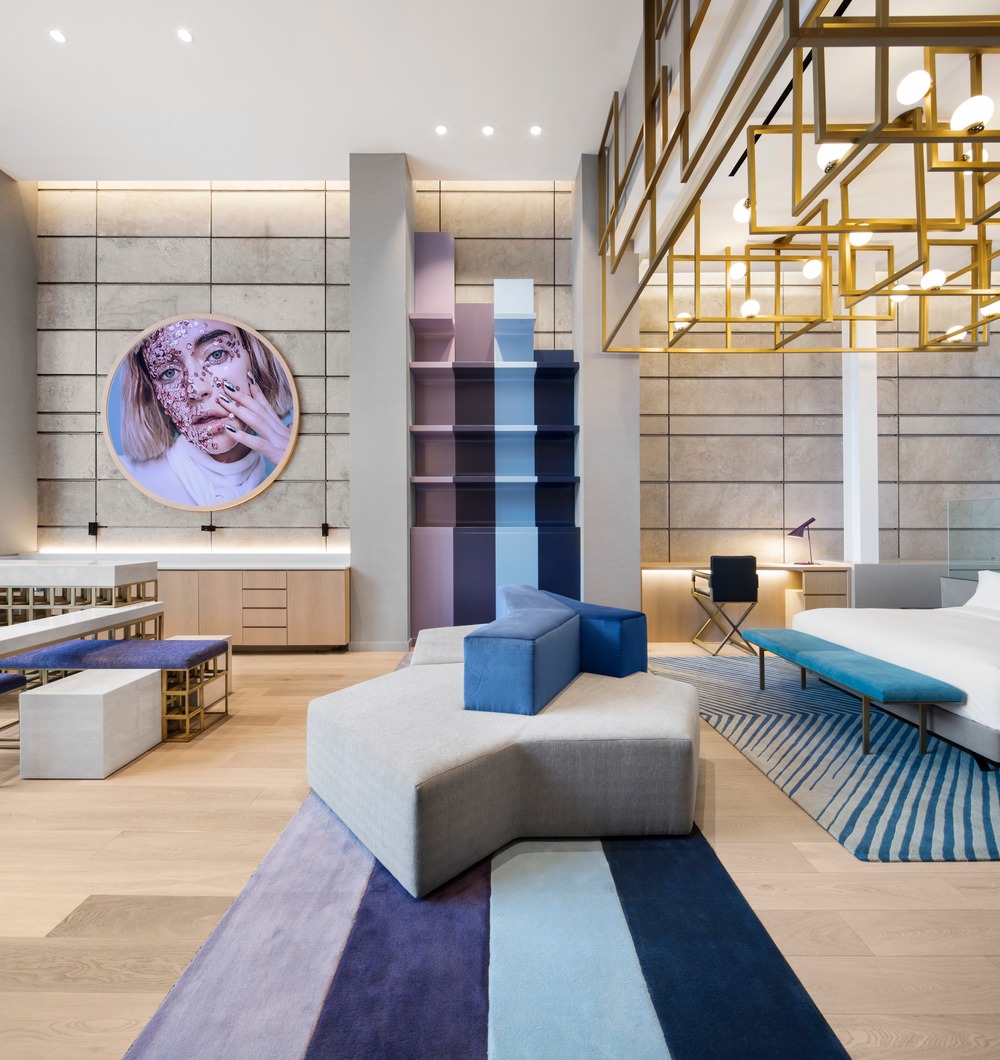 The space is multifunctional, modular and reconfigurable. All furniture is custom-designed to make it possible to completely free the space of furnishings. When that is done, the space becomes a large, 100 percent customisable room centred on a panoramic view of the city.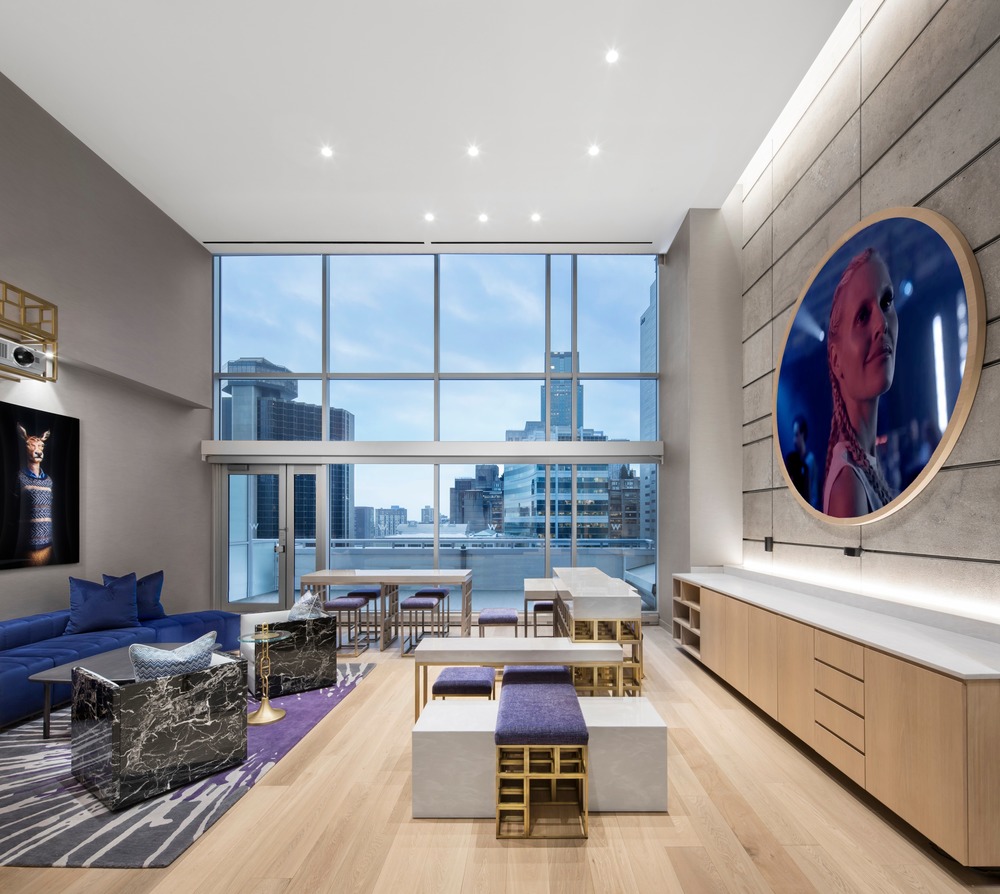 The suite is intended to be used for getaways, private events such as business meetings, product launches, parties or fashion shows. It also has a large circular screen and a projector to be used however guests wish. It also features a pantry and service entrance for catered events.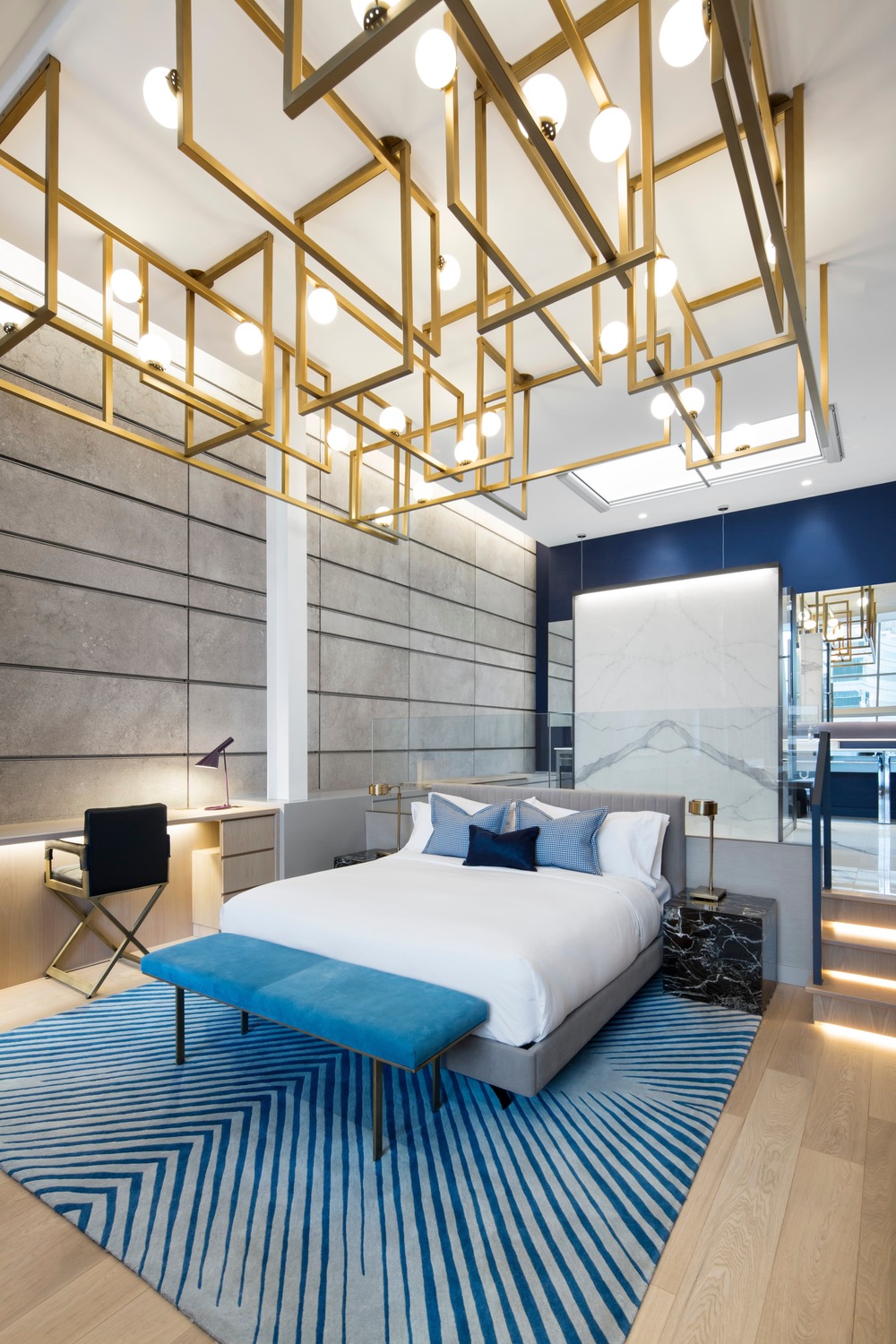 Photography by Stéphane Brügger