In the Canadian town of Saint-Donat a traditional house has been given a new space: a white prism standing on a concrete pedestal, that has been designed to appear like a refined version of the existing building.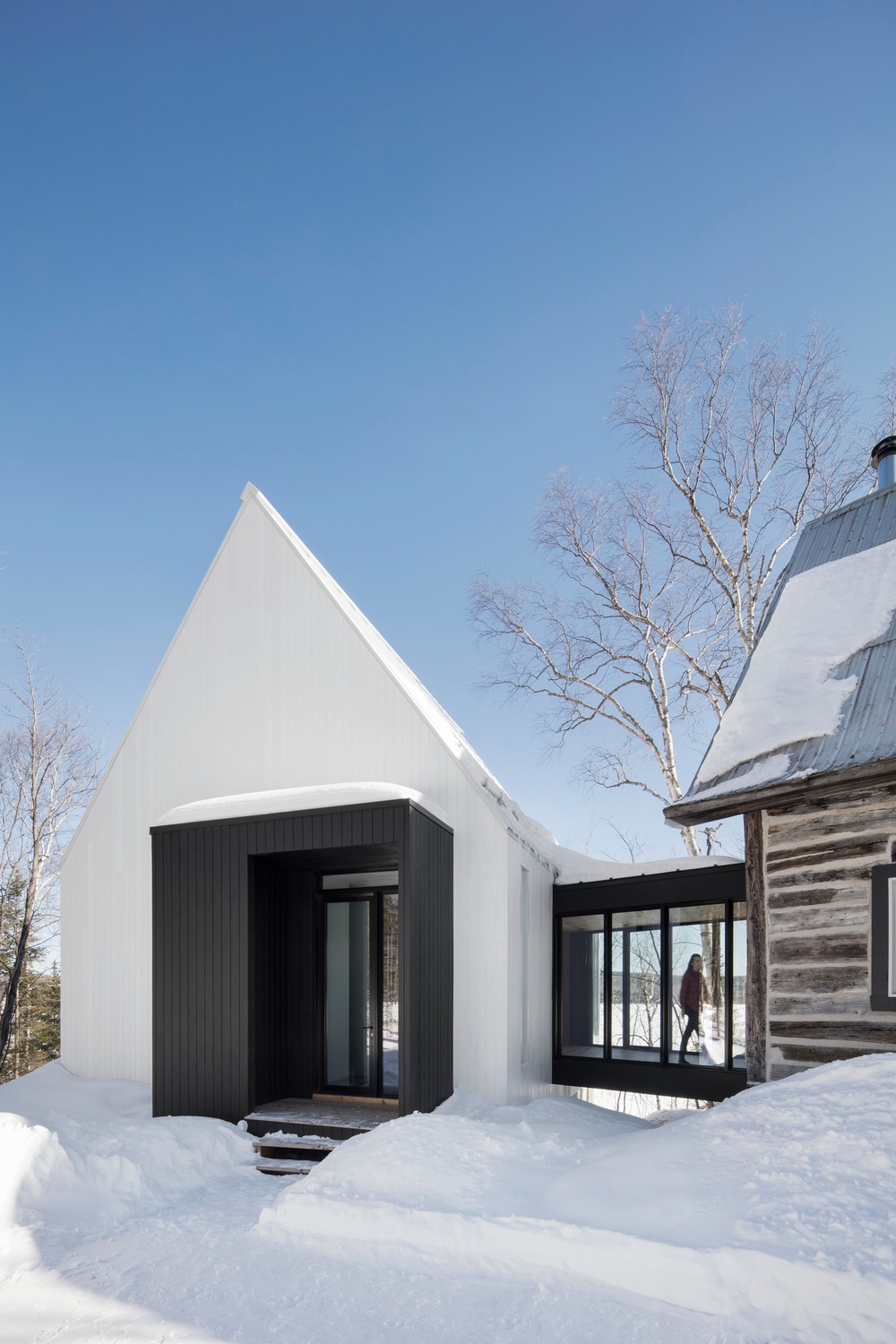 Montreal-based ACDF designed the extension for the family, who were looking for a larger area for their numerous children to play and relax. The addition mirrors the original building's dimensions but features cleaner lines and whitewashed exterior walls.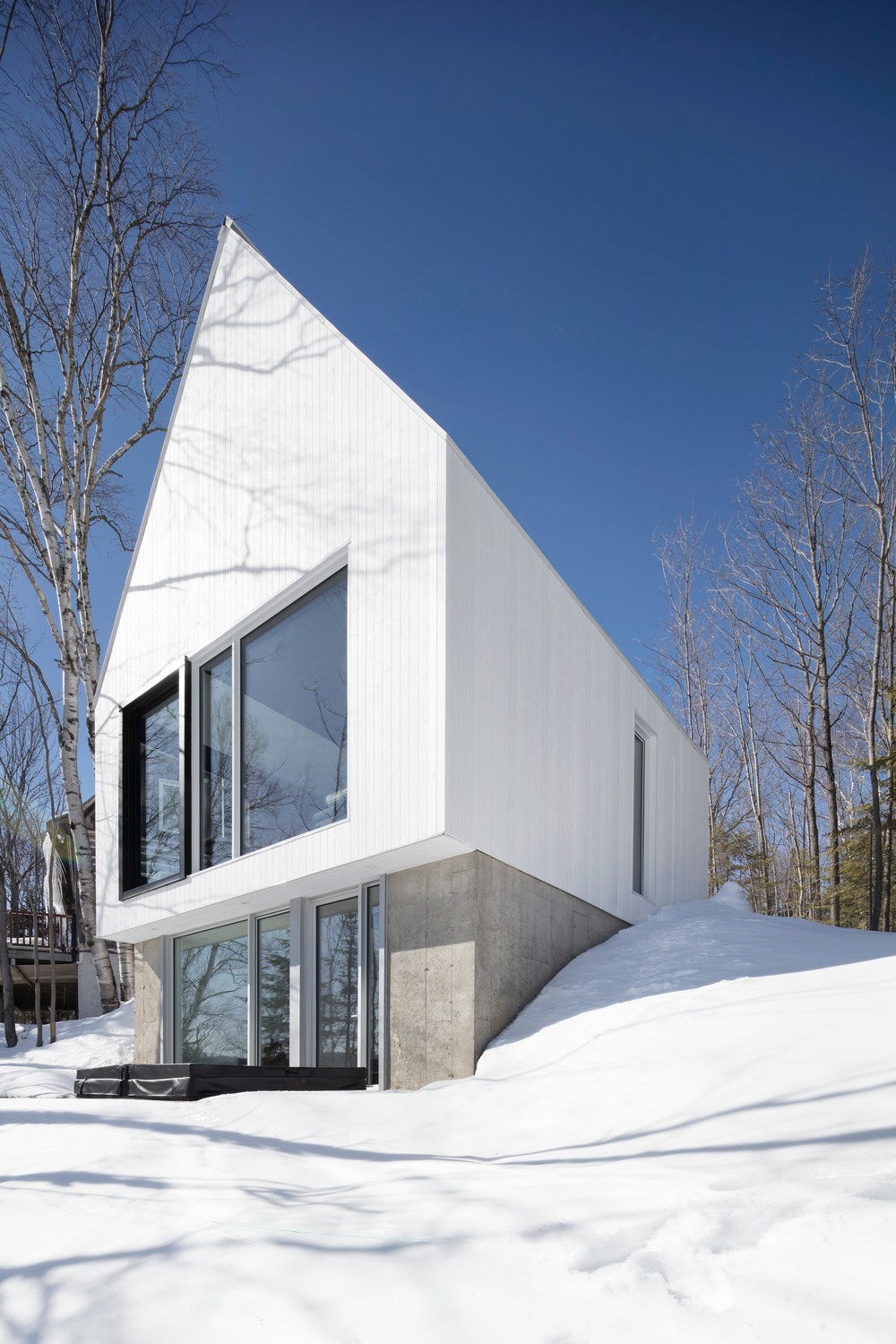 On the ground floor, an open-plan space and large windows allow views of the nearby lake. The interior features polished concrete floors and natural wood details for a simple aesthetic that emphasises the materials used. A central fireplace is surrounded by black slatted wood in a standout statement in the vast living room.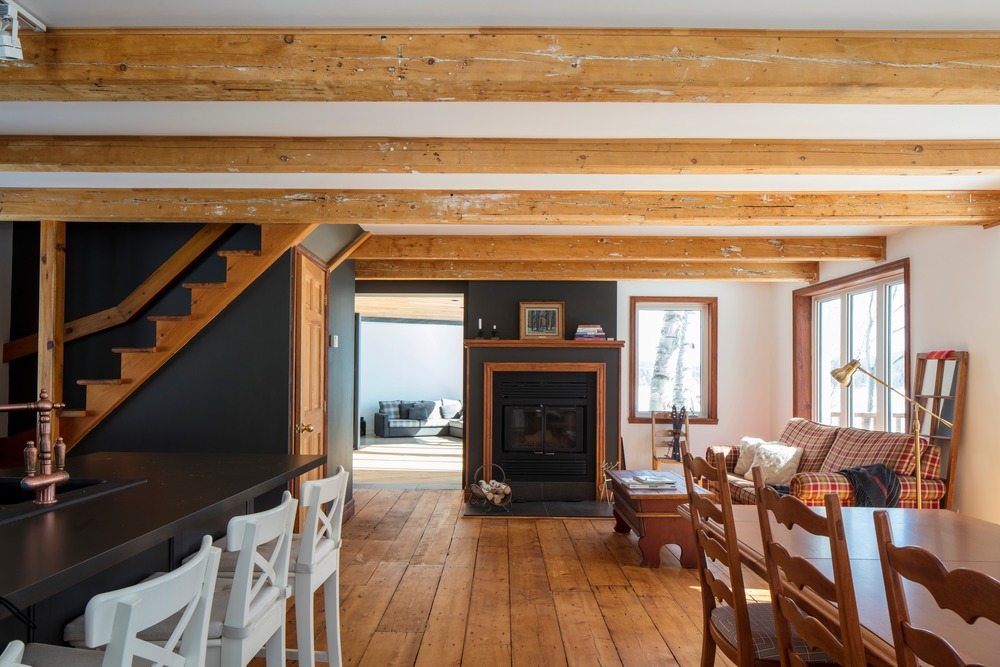 The new master bedroom sits at the lower level. Nested in a cliff, the room benefits from the descending topography of the site and receives plenty of sunlight.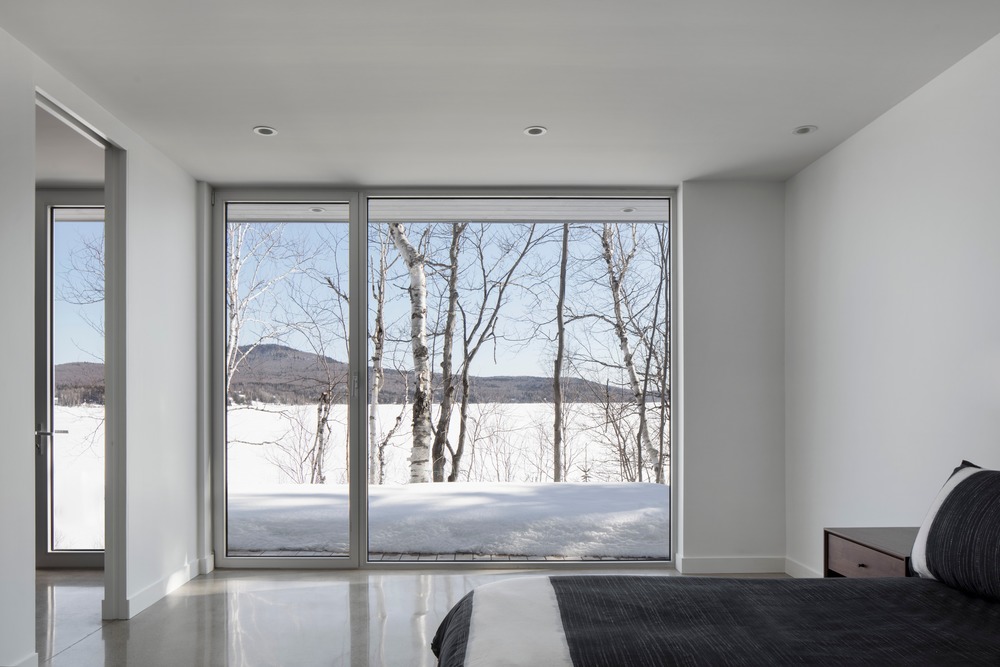 The transition from the old house to the new one takes place on a glass bridge. From the extension, an unusual oak wood frame directs views toward the inside of the existing house, with the frame's warm shade matching the old wood planks.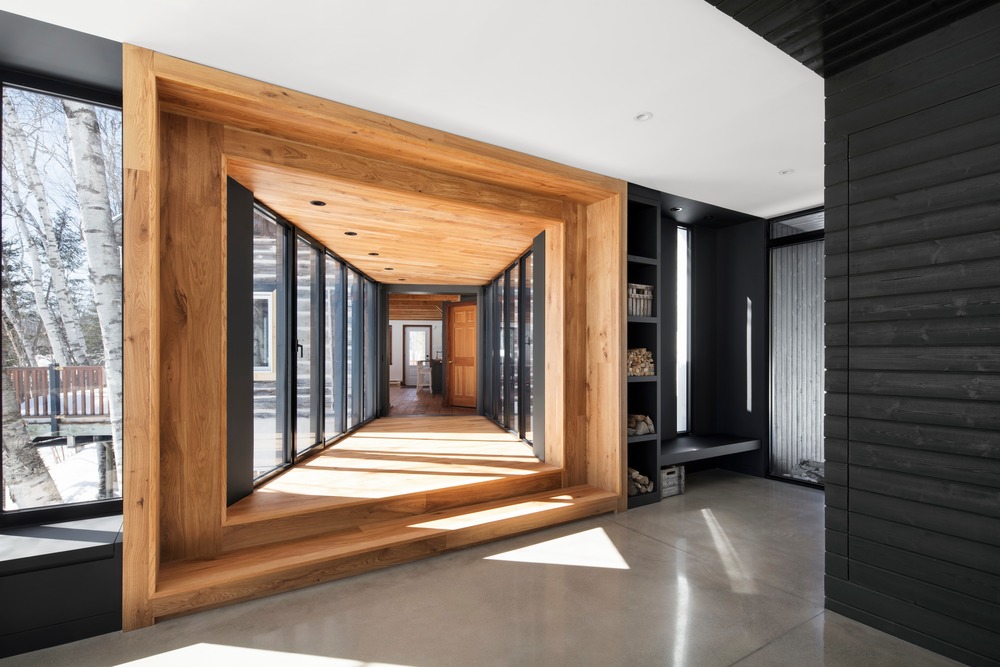 The truncated shape of the bridge makes it wide enough to occupy and its axis aligns the kitchen of the existing building and the new living room.
Photography by Adrien Williams