Above, 'a contemporary Melbourne aesthetic,' Hamish Guthrie of Hecker Guthrie. All render images courtesy Hecker Guthrie and The Emerald.
The Emerald Melbourne is a newly completed apartment tower situated on the southern side of Albert Road, located in the heart of Melbourne between St Kilda Road and Queens Road. The Emerald is a joint project, with the built structure by local architectural firm The Buchan Group and prolific design practice Hecker Guthrie providing the interiors for the apartments, foyer and amenities.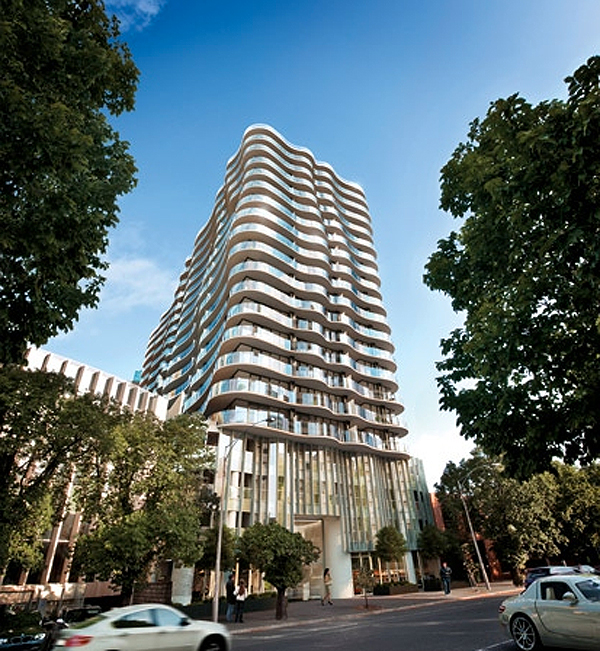 According to a statement from the Buchan Group, the 19 storey tower "features a striking organic rippling form and comprises a five-storey podium containing car parking and services, surmounted by a further 15 levels of residential apartments. There are 282 apartments and 294 car spaces, as well as a shared roof-top garden with spa pools, amenities and BBQ area for both visitors and residents. The building design achieves 5-star Green Star rating eco rating".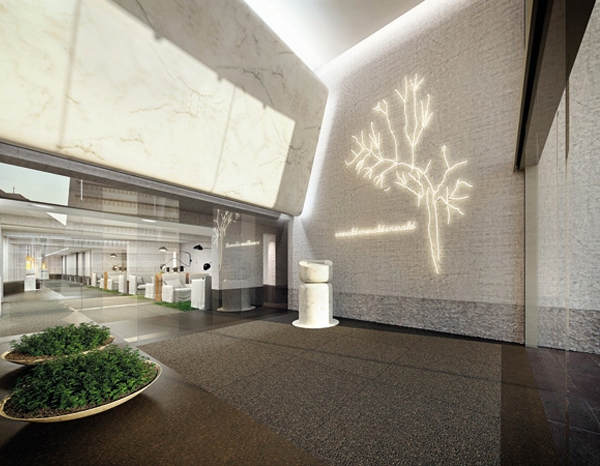 A distinctive architectural feature of the building is the use of continuous external glass balconies, allowing an abundance of natural light for all apartments. These not only provide extra space, but also create a sculptural effect reminiscent of rippling water and the ever-changing patterns of nature. Looking perfectly at home against the Botanical Gardens opposite the site, "the interior spaces bring to life a contemporary Melbourne aesthetic, combining a raw, natural material palette with timeless detailing and craftsmanship," says Hamish Guthrie of Hecker Guthrie.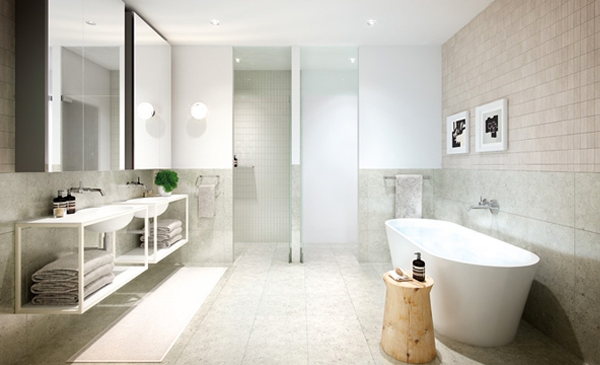 With the intent that these apartments would be owner occupied, emphasis was placed on creating a contemporary Melbourne aesthetic via the use of timeless natural materials. Bountiful space, functionality and the quality of finishes and workmanship were the foremost consideration for the designers and architects, in a bid to differentiate The Emerald from the ever-increasing production line of new residential developments in Melbourne's CBD.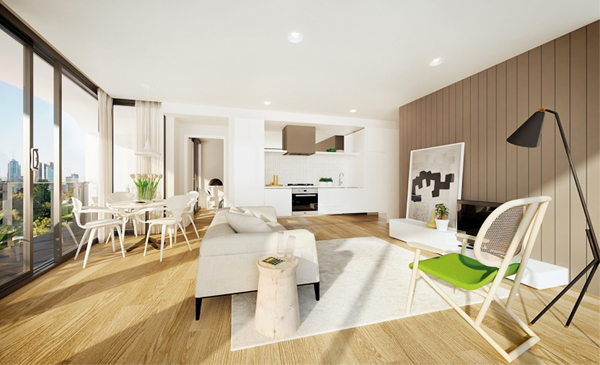 Each viewpoint features a snapshot comprised of either the Royal Botanical Gardens, Albert Park Lake, Melbourne CBD or Port Phillip Bay. The details, forms and features of The Emerald building work cohesively to present Melbourne's skyline with welcome organic shapes and a reflective lightness, enhancing the beauty of both the building and its urban surroundings.