Image above, Emily Kame Kngwarray's, Big Yam Dreaming, 1995, depicting her birthplace of Alhalker. Courtesy National Gallery Victoria. 
Seven Australian artists have been chosen for inclusion in the 2015 Venice Biennale's headline international art exhibition, titled All the World's Futures, based on the theme of global political upheaval.
Artists Daniel Boyd, Emily Floyd, Marco Fusinato, Newell Harry, Sonia Leber, David Chesworth, and the late Emily Kame Kngwarreye, will exhibit alongside among 136 international artists and collectives at the Biennale's central exhibition. The artists were handpicked by internationally acclaimed curator and art critic Okwui Enwezor, who visited Sydney and Melbourne last year.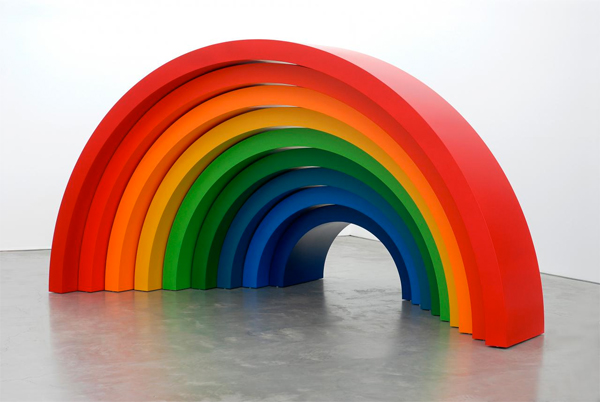 The Venice Biennale is the world's most prestigious contemporary art event. This year, a record number of over 40 Australian artists will showcase their works in affiliated and collateral exhibitions at this year's Biennale, when it opens in May.
Tony Grybowski, Chief Executive of the Australia Council for the Arts, said that the inclusion of these artists "highlights the global interest in Australian art, and marks an impressive year for Australian visual art and artists".
Australia's presence at the Biennale will also extend to a further six venues around Venice, including:
More than 30 Australian Indigenous artists presenting works in the exhibition COUNTRY, an official collateral exhibition in partnership with the Gervasuti Foundation, curated by Chiara Massini.
Six Australian artists have been invited to exhibit in the exhibition Personal Structures, a group exhibition presented by Global Art Affairs.
One Australian artist will present work in the group exhibition of glass works, titled Glasstress 2015 Gotiki, presented by The State Hermitage Museum and Berengo Studio.
Fiona Hall's exhibition Wrong Way Time, is the first to be unveiled in the new Australian Pavilion by Denton Corker Marshall in Venice's historic Giardini.