Like the country itself, Australian architecture is in many ways still navigating its teenage years, with all the burgeoning ideals, awkwardness and optimism that comes with it. With a built environment that heavily borrows from Europe and our UK motherland in particular, the notion of a local aesthetic or approach is a topical point of contention among practicing architects.
Riffing pop culture references alongside a cognisant interrogation of the broader professional discourse, Monique and Scott Woodward from energetic emerging practice WOWOWA celebrate Australia's culture and architectural tradition in all its sentimental kitsch. ADR speaks to the dynamic Monique Woodward about WOWOWA's next-gen approach to practice, and explains why architects should embrace marketing and the humble Hills Hoist.
ADR: You have described your practice as playful and radically conservative all at once; can you run us through this nexus of ideas and how you implement these varying elements in your designs?
Monique Woodward: Australian culture, the kitsch and a love of daffy colloquialisms translated into architectural ambition – these are the ideas we champion. For us a house is part architectural story, part celebration of its residents and being deeply contextual to both.
Being 'radically conservative' is about being contextual and referential without mimicking. Like the brick façades at Forever house, it's not just about using standard clinker bricks and being contextual, it is about trying to rethink and reinterpret them in a new way that adds to their historical lineage. Through the amplification of previously overlooked materials or motifs we try to take something ordinary and make it extraordinary. I guess it sits somewhere between a critical regionalism and a localism.
You could say that Robin Boyd was guilty of dissing traditional housing typologies – we are saying it is okay to love them for what they are and try to help them become all they can be. At some point, Melbourne architecture just stopped looking for international validation and started to love itself, and from there it just went ballistic.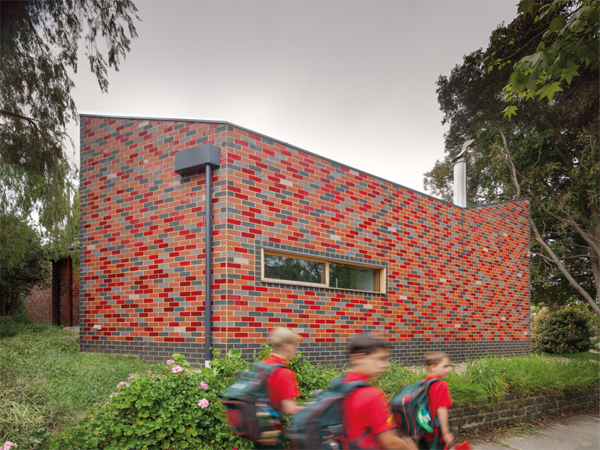 Late last year you were involved in the #buildquality campaign. Can you tell us a little about it and its success?
If architects are the defenders of the public interface, why aren't all buildings designed by architects? Mad Men's Don Draper said, "If you don't like what's being said, change the conversation". Sydney has minimum apartment standards and design incentives to deter developers from building future slums, and so should Melbourne. Turn the Conversation to Quality and later, the #buildquality campaign was three pronged: minimum apartment standards, mandatory use of architects to interpret these guidelines and peer review panels for design excellence. As a tutor at RMIT and Monash, the last point seems obvious to me – a way for councils to feel they have the endorsement to sign off, rather then send to VCAT and a way for developers to fast track the planning process. Naive? Yes. Idealistic? Yes. But when politicians start quoting you in the paper, you know something is happening.
How did the campaign idea come to your practice? Was it a continuation of previous issues you have faced while working in the industry or was there a defining moment that birthed the idea?
Arguably, good design is subjective and a hard metric to enforce. Quality, on the other hand, can be measured by comparisons of high versus low. Does a building have high or low ceilings? Will it deteriorate with age or is it robust enough to withstand the pressures of time? Does it have an engaging street interface or a podium of car parking?
Investors invest in property without much thought about the people who will live there. The market has proven its indifference. As Melbourne densifies, families will start to live in apartment developments, so if "well-designed spaces add to the well being of those who inhabit them," as Le Corbusier said, we need to start to #buildquality.
Do you see the role of all architects increasingly being a political one?
Architecture has always been political. Reimagining apartment developments as sustainable vertical neighbourhoods is just the latest challenge.
Aside from moonlighting as successful political activists you also believe that architects – in particular those starting out – should not be afraid of a little marketing. You have also made the statement "Robin Boyd was a marketing genius". Can you elaborate on this?
Engaging with marketing taught me that if I believed in the power of architecture, that families would be better off living in something we designed and that I could make a difference to the urban fabric of Melbourne, then I was actually doing a disservice to the community by not properly communicating the value of our service. Allowing people a way to buy in and see into the world architects love so much became my mission – and the If You Were Mine vids were born. After all, the houses that architects design for themselves are usually award-winning. The video series aims to inspire, entertain and educate people about housing styles, giving away ideas, as there's always more where that came from.
Boyd gave it away – through his column in The Age (basically a blog in today's terms), his book The Australian Ugliness (classic sales 101), TV and radio programs, The Small Homes Service etc. He did great work, but that isn't the only reason he is our local hero. He used used simple language and made everyone a believer.
What are some dream future campaign (political, marketing, just for fun) ideas you would like to see realised by yourselves or other architects or designers?
For Fun: A Mad Men-style TV series about architecture but potentially set in the 90s or even today? Oh the drama! Biffo over competition winners, injuries on site, professional indemnity insurance violations,  budget blow outs – the lot. Maybe it's more similar to the ABC's Utopia…
Political: What if architects' fees were tax deductible? What if the polite but inevitable cocktail party conversation regarding real estate and tax breaks evolved into contributing higher quality housing stock for wins at tax time? After all, financial planner fees can be taken from a client's superannuation fund because the perception is their service contributes to overall wealth. For most, the Australian fiscal dream revolves around money made from renovation after renovation but so few use an architect. What is it about architecture that people have a problem with? I wager a fear of cost blowouts coupled with seemingly exorbitant fees. Making our service seem more attractive and accessible starts to address at least part of this issue.
You have just released a range of pendant lights to be distributed through Cafe Culture. As industrial designers, how do you feel about the current intellectual property (IP) laws for design in Australia?
An IP lawyer, Sharon Givoni and the Creative Women's Circle's Tess McCabe just released a great book called Owning It, I refer to them on the topic.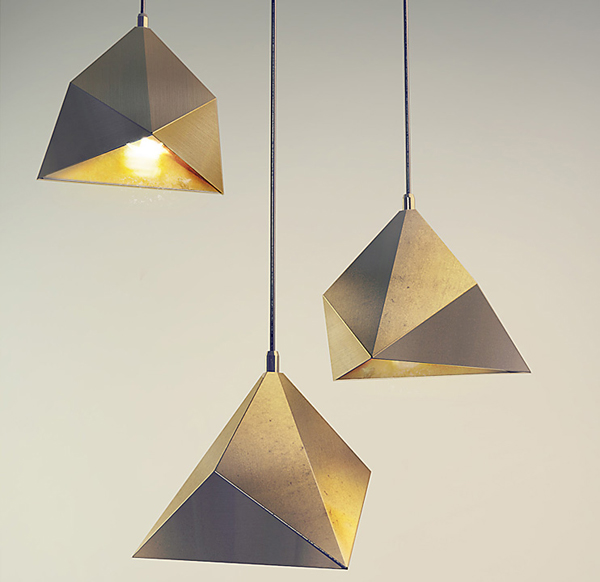 Who is your dream client and what are three words your dream brief would contain?
I would love to design a house for Reko Rennie – we brought his Big Red kangaroo print for the studio to remind us to always have 'design balls'.
We specialise in engaging colourful playful and flexible family homes for design savvy Gen X professionals who know life's too short for boring spaces. Our dream client would look through our Pinterest page and say, "Yes please!"
Where do you turn for inspiration, and which architects or designers have had the biggest influence on your work?
Broader conceptual framework probably ARM and MCR, as each project is different. We wine match precedent projects with individual design tasks; Adolf Loos' Tristan Tzara house one day, John Lautner's parents cloud ceiling the next. Scott did sculpture at RMIT before architecture, so art references like Charles Ray's Fire Engine outside the Whitney, Jeff Koon's Total Equilibrium Tank might spark a debate in the studio. We make our students visit my local heart throbs: Plumbers and Gas Fitters, Mission to Seafarers, the Shrine, Capitol Theatre.
What excites or frustrates you about the current state of Australian architecture and design?
It has never been a better time in history to be a woman in architecture. Yes, to date, there are very few females who have completed big civic projects but there is a formidable group of ladies afoot who are changing the face of the profession. With architects like Mel Bright (MAKE), Clare Cousins (CCA), Amy Muir (Muir Mendes) & Susana Waldron (Searle Waldron) and trailblazers like Kerstin Thompson (KTA), Rachel Nolan (Kennedy Nolan) and Karen Alckock (MA Architects), who couldn't help but feel inspired and optimistic about the future?
What has been the proudest achievement in your career?
Proud as punch the day our big gold WOWOWA letters went up in our new shopfront studio in Rathdowne St Village Carlton North (the old Small Screens).
What is your favourite project from your own body of work and why?
Built: Forever House.
About to start construction: Notch House (straight-up-the-guts-of-the-block extension leaving two beautiful courtyards either side all under a whopping notched roof) and Ted-wardian Pavilion (a mongrel Predictor-esque Edwardian extension with inverted box windows)
Much of your work gives a playful nod while reinterpreting the traditional and the sometimes 'daggy' design features others may overlook or instantly remove. Where does this sense of iconic sentimentality come from and what is your favourite suburban icon?   
The Hills Hoist, hands down. The perfect mixture of Aussie ingenuity, childhood nostalgia and suburban ugliness.
What is your favourite space/place in Melbourne? Your "If You Were Mine" video series addresses this on a local level, but is there an international spot you wish you had designed or could add to?
My happy place is Heidi Gallery, we often go for breakfast and hang out in the gardens. Scott and I got married in the courtyard of Carlo Scarpa's Querini Stampalia gallery last year – tax deductible wedding as everyone was in Venice for the Architecture Biennale – fave Italian locale!
What are you working on currently? What does the rest of 2015 hold for you?
We have a few absolute ripper projects about to start construction, and I am also heading to Japan, London and Paris next month for the Dulux Study Tour Prize. We've had an amazing 2015 so far and we are pumped about our beautiful solid brass cast Monroe pendants being available for purchase. I also turn 30 in October, boom!