Written by: Marcus Piper. Photography by Brooke Holm, courtesy Daniel Emma 
Designing every object in a room is something of a dream, or possibly nightmare, for most designers. For Daniel To and Emma Aiston this recently became a reality, taking the form of Room, part of the 2015 Rigg Design Prize finalist exhibition at Melbourne's National Gallery of Victoria. The duo, based in Adelaide, applied their highly stylised aesthetic to everything from the table to the paperweights, proving just how diverse and cohesive their output has become.
In the seven short years since the pair launched their brand at the London Design Festival they have carved a very distinct niche for themselves. "We were very naive and had no idea what we were doing or how the industry worked," they admit. Having returned to the festival every year since, they recognise that "what we accidentally did by spending time in London showing our work is build a brand with international connections." Speaking as one, the pair is better known as Daniel Emma, and happily admit that, "Adelaide is a silly place to run a design business but a beautiful place to live." Having returned home to the city after a successful stint in London, they now rely on technology to continue their global operation.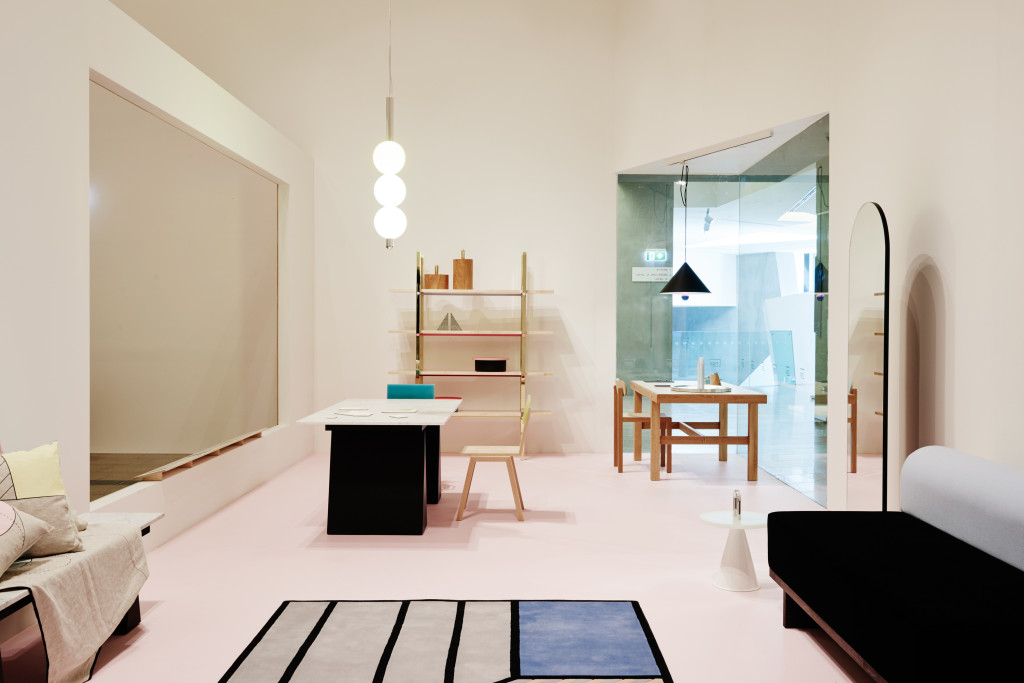 The work of Daniel Emma is minimal, whimsical and incredibly sophisticated. They are a couple who know how to make beautiful things as much as they know how to make things look beautiful, clearly of a generation that understands the impor- tance of a well-crafted image and brand.
"The idea of our studio is that it is a col- laboration between us. That is the unique thing, not us as individuals," says the pair, discussing their unified approach. "Each design is one that we agree on and work on together. If one person doesn't like the design it doesn't go ahead. The challenge is to translate our language to various products while evolving it, whether it is a watch or furniture." The pair recently designed the Marble watch collection for Aark Collective, born from their love of material as a base element to design. Their use of materials and sense of play also transcends scale in projects such as the Pick 'N' Mix table and bench for Tait.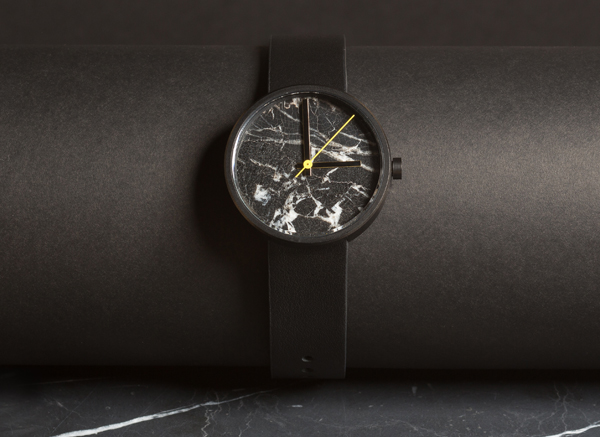 "Embracing contemporary design as a form of cultural expression and communication, Daniel Emma's work for Rigg is imbued with a sense of playfulness," says Simone LeAmon, curator of the prize.
Seating their work alongside that of those much further along their career paths, LeAmon sees that "with simplicity comes complexity and Daniel Emma's expression of function in the absence of embellishment demands a high level of discipline and resolve".
With Daniel Emma's work stocked at Le Bon Marché, exhibited in Europe and produced by companies in the US, UK and France, travel is crucial in making things happen. Though the distance isn't so bad for business for the couple, "On the flip side it has been our point of difference, we are af- fectionately referred to as 'the Australians'."
Mezzanine Summer is on newsstands now, and available through Zinio.