CAMILLA AND MARC has teamed up with long-time collaborator Kelvin Ho of Akin Atelier to design its new flagship store in the Melbourne suburb of Armadale.
"As the neighbourhood flagship, we designed CAMILLA AND MARC Armadale as an ode to community and a celebration of the human touch," explains Ho.
"We began to develop the design direction for this very special store over a year and a half ago, and during the last eight months, what became really apparent was the need to prioritise meaningful experiences in both an environmental and social context."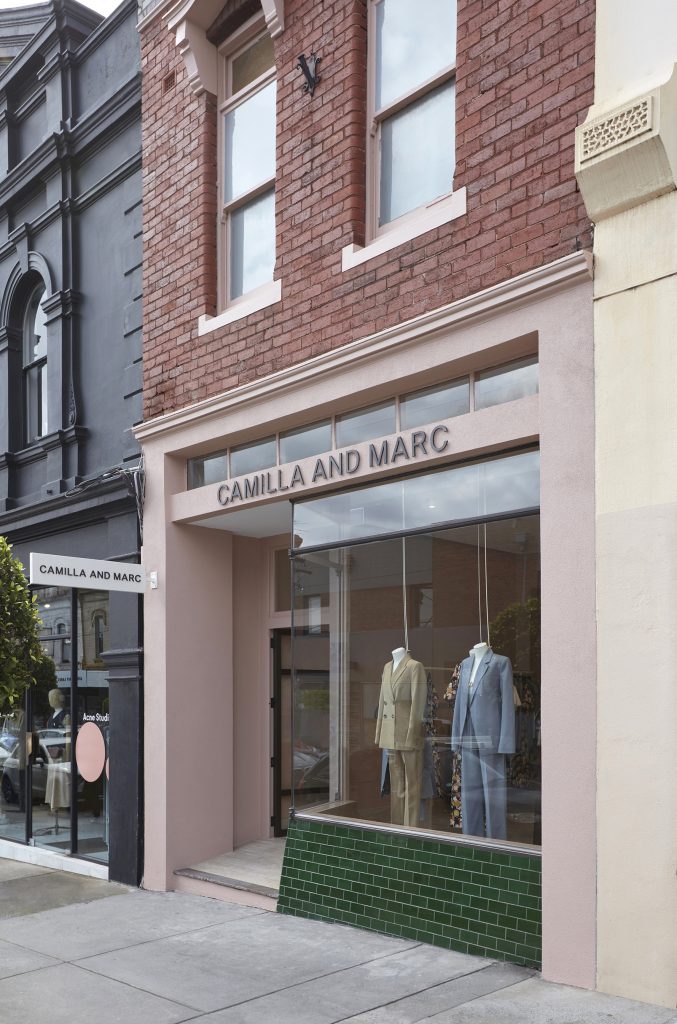 One of 10 CAMILLA AND MARC boutiques, the new Armadale store is "spatially intimate" with four scaled-down rooms, each distinct and designed with a "elevated visual and textural escape" in mind.
"The boutique is intended to be experienced as a tactile environment shaped by handcrafted finishes and singular materials that evoke wonder and awe," says Ho.
Occupying the whole building of an original terrace on High Street, Ho's interiors have a "residential, European tone".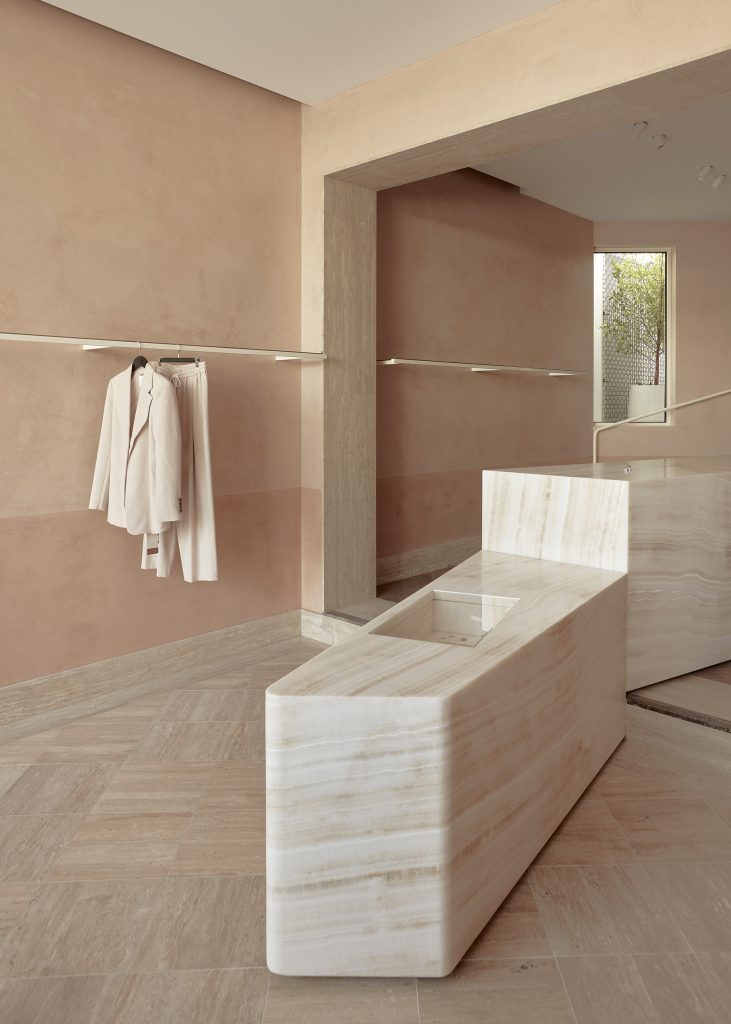 The front room is defined by a two-tone travertine checkerboard floors, travertine skirting and two-tone custom colour render walls in peach and salmon.
Custom hanging rails line the walls, while at the centre, a custom "pearl wave" onyx-clad counter separates the arrival space from the second and third rooms.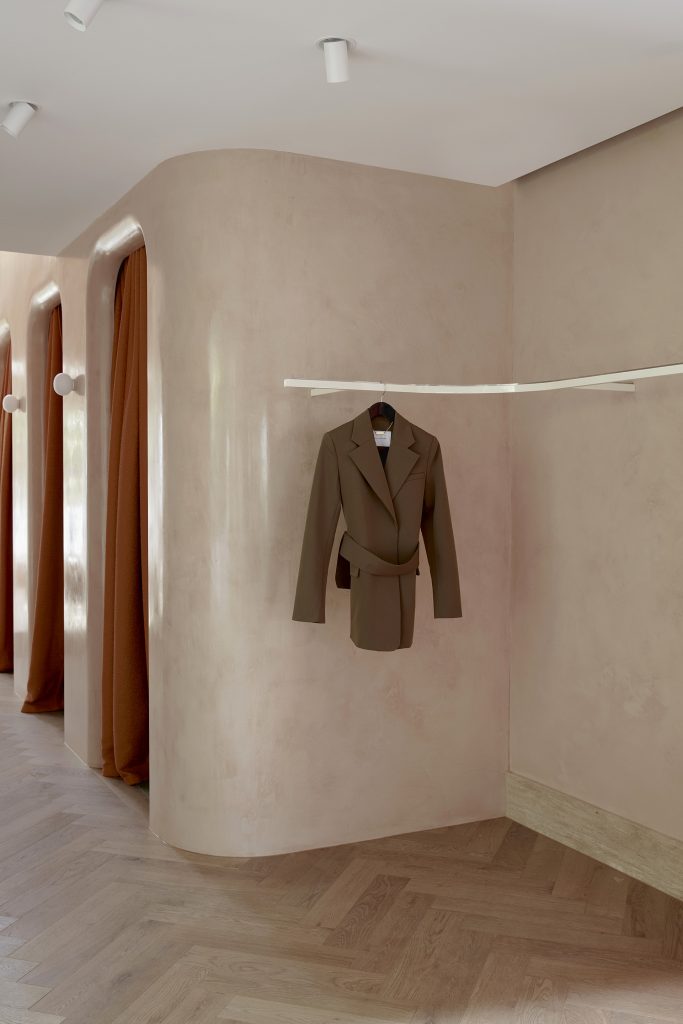 Bearing "mood of a private residence", these back rooms have custom grey oiled European oak floorboards laid in a herringbone pattern with continuous travertine skirting, which ties them to the front room.
A pair of large rectangular windows, draw natural light into and down the "long and lean" interiors.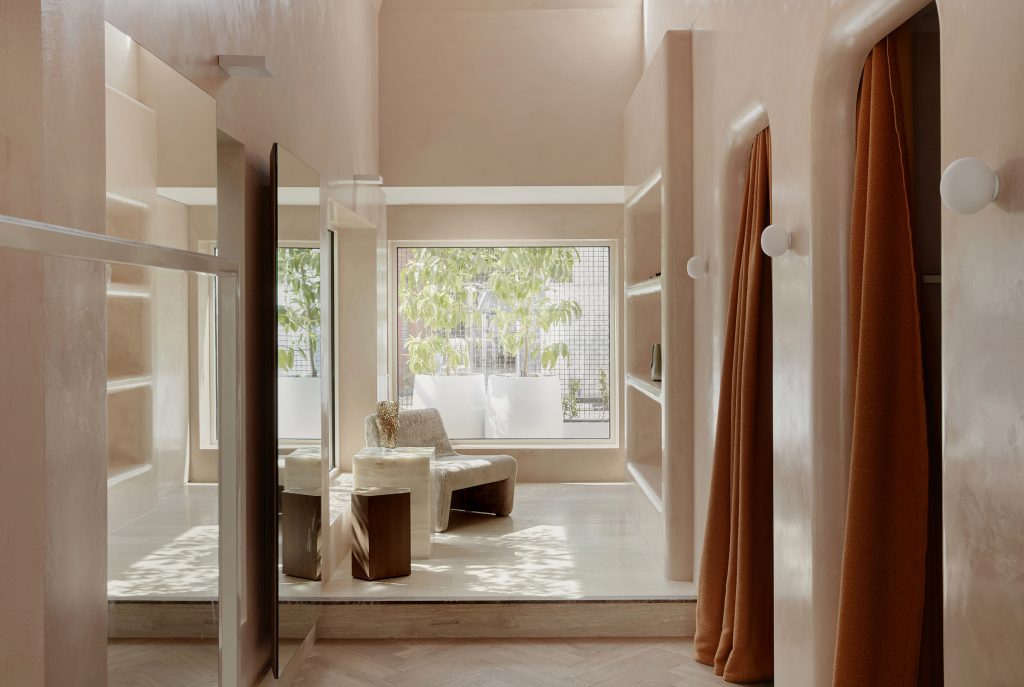 A Kvdarat Raf Simons Helia Boucle in pumpkin has been added to a niche in the second wall, while hanging rails follow the curve of marmorino wall, with an integrated custom travertine plinth designed to display accessories.
At the rear of the store, the fitting room also has integrated custom shelving in marmorino, paired with a Grazia & Co's Reeno Lounge Chair and a tea-service alcove.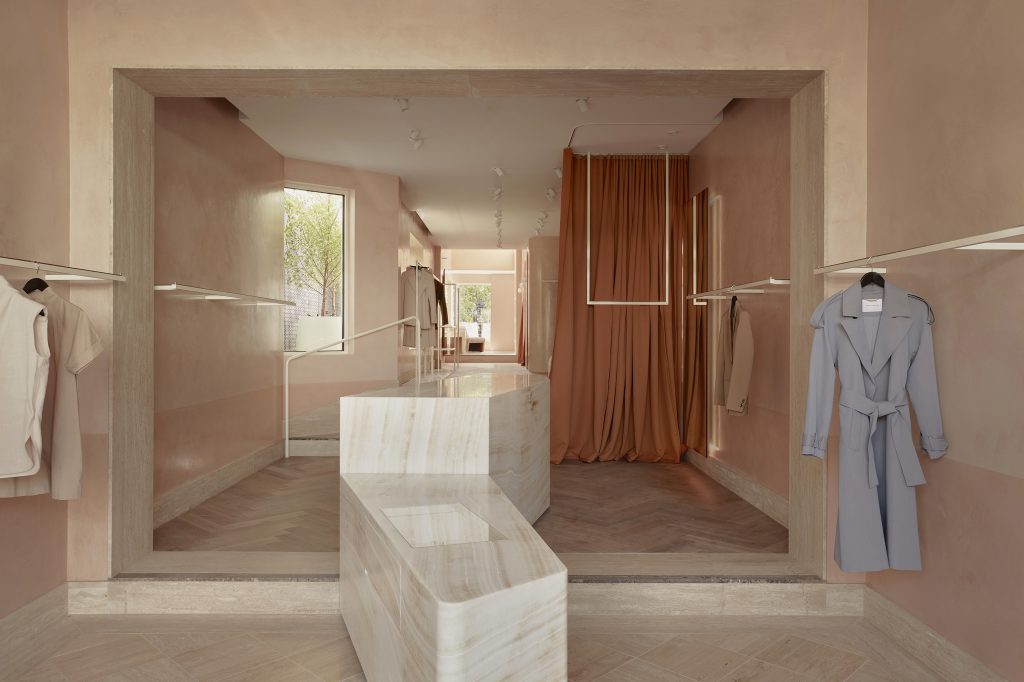 In this space, a new skylight and two oversized windows provide natural light and a view of the greenery in the rear courtyard.
Described as a space "dedicated to meaningful connections and thoughtful design", the CAMILLA AND MARC Armadale store will also cater to 1:1 virtual styling appointments.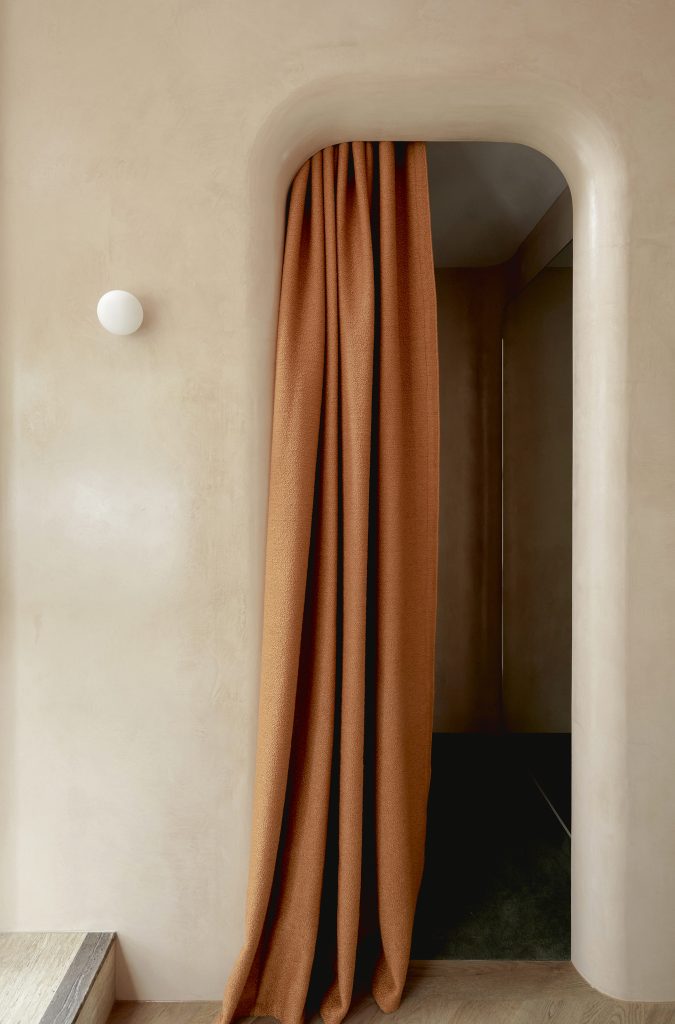 Akin Atelier is a Sydney-based spatial communications practice comprised of architects, interior designers and strategists.
In other flagship news, Doherty Design Studio creates baby heaven for Marquise in Melbourne.