Designed by Odami and located in Toronto, Sara restaurant not only has a strong emphasis on texture and materiality, it also actively encourages diners to abandon their digital devices.
The concept for the restaurant in Toronto's Entertainment District imagined a more intimate setting, where guests could store away their phones and be more present.
For emerging design studio Odami, it was important to provide a "profound sense of place on one hand and a sense of calm on the other". This was achieved through a focus on texture, materiality, and atmosphere, offering a tangibility that the digital world can't.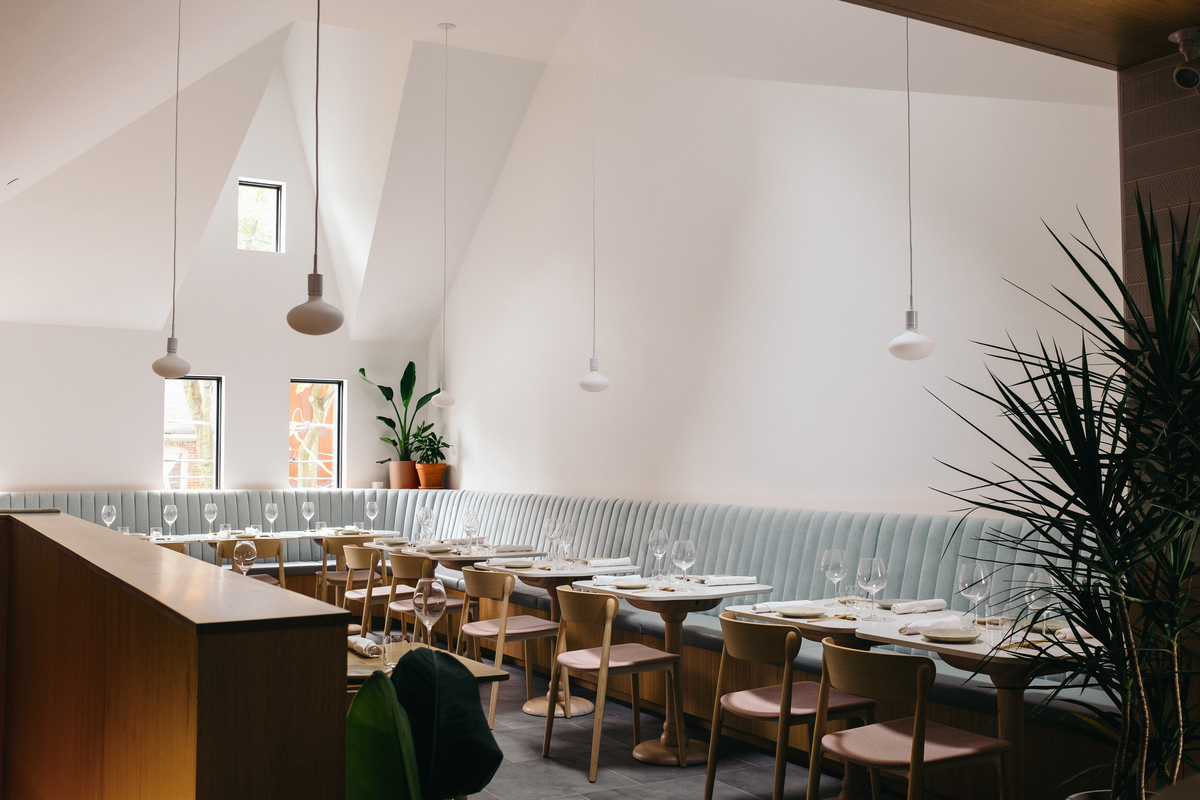 The restaurant is converted from a former Victorian townhouse from the early 1900s. The 50 seat restaurant was "an architectural exercise" in striking the right balance between preserving the building's domestic character and maximizing its potential as a commercial space.
Several layers of paint on the exterior were removed to reveal the building's original character, exposing the red and yellow brickwork which had been hidden for decades. To play with the proportions of the interior spaces, the structure was opened up by removing and re-framing all of the floors and ceilings. This resulted in an intimate, vaulted main floor dining space contrasted by an expansive double-height dining room on the upper floor.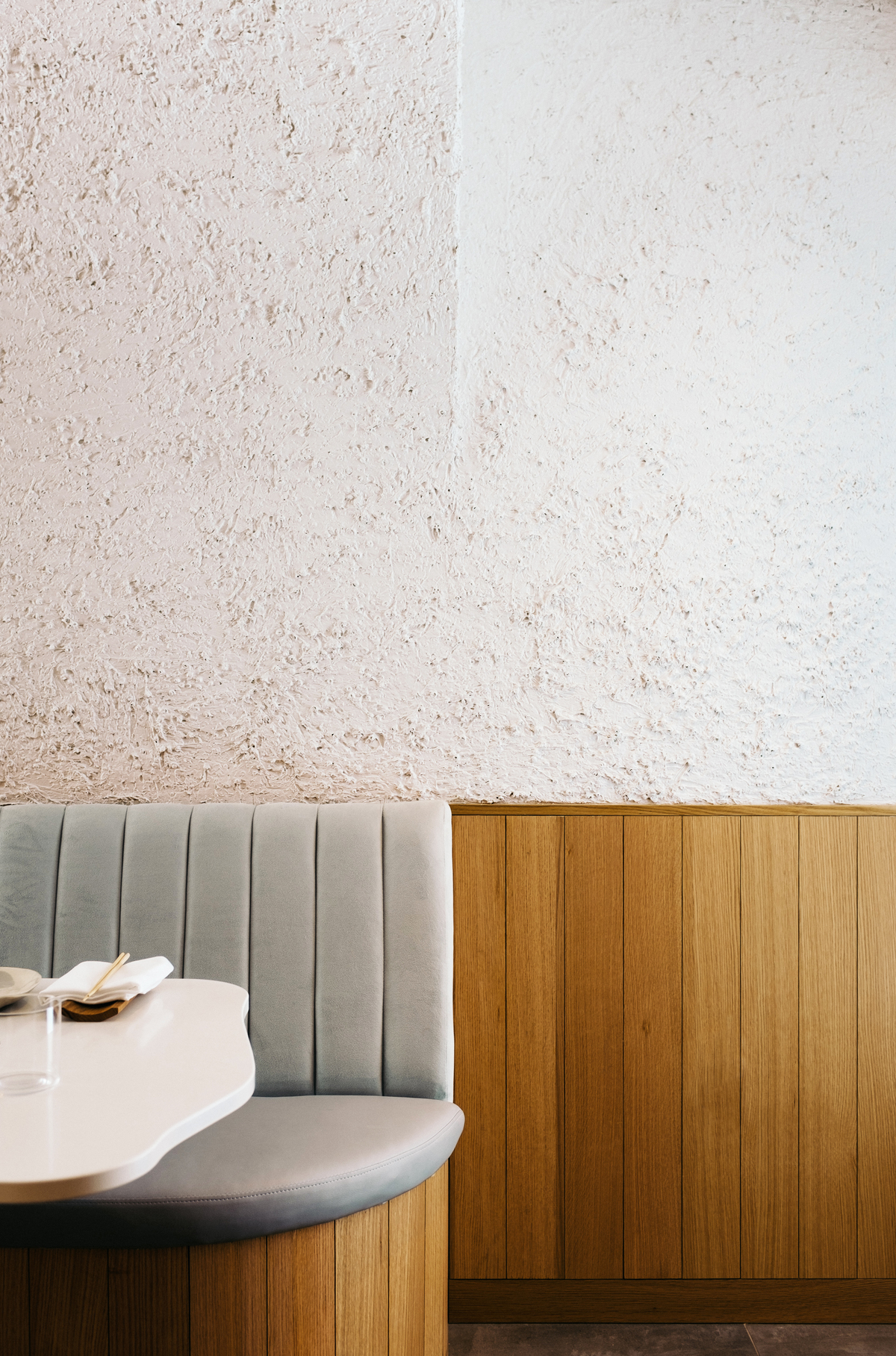 For the interior and furniture design, Odami sought to evoke the sensation of being at the shoreline, suggesting a place of serenity and escape. A horizontal line extends across the two main dining rooms, established by oak wainscoting and banquette seating which wrap around the walls.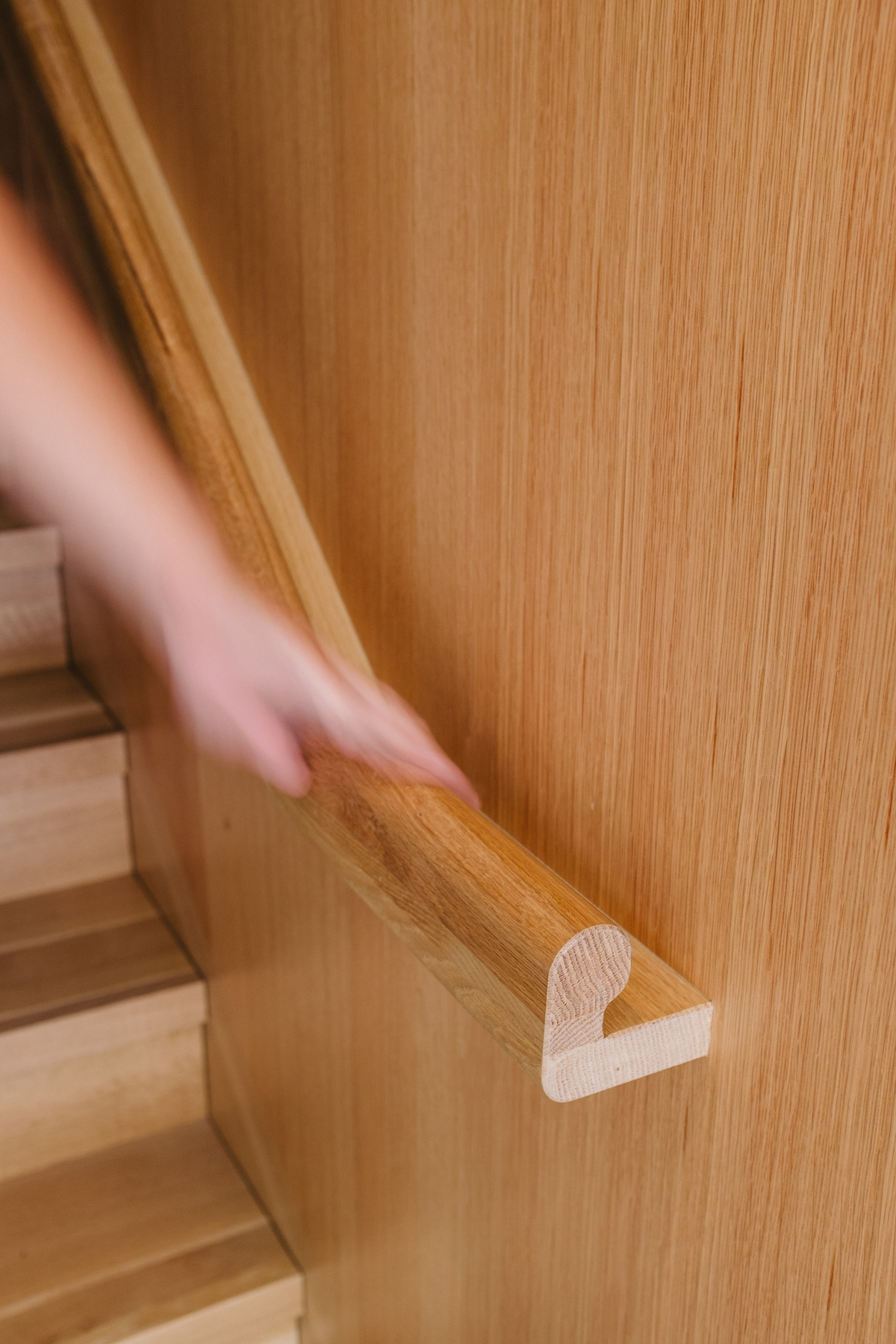 "Anchored by the mineral quality of the porcelain flooring, these highly-textured elements of wood, velvet, and leather carry a visual and physical weight that provide a sense of grounding to the space," explains Michael Fohring, co-founder of Odami.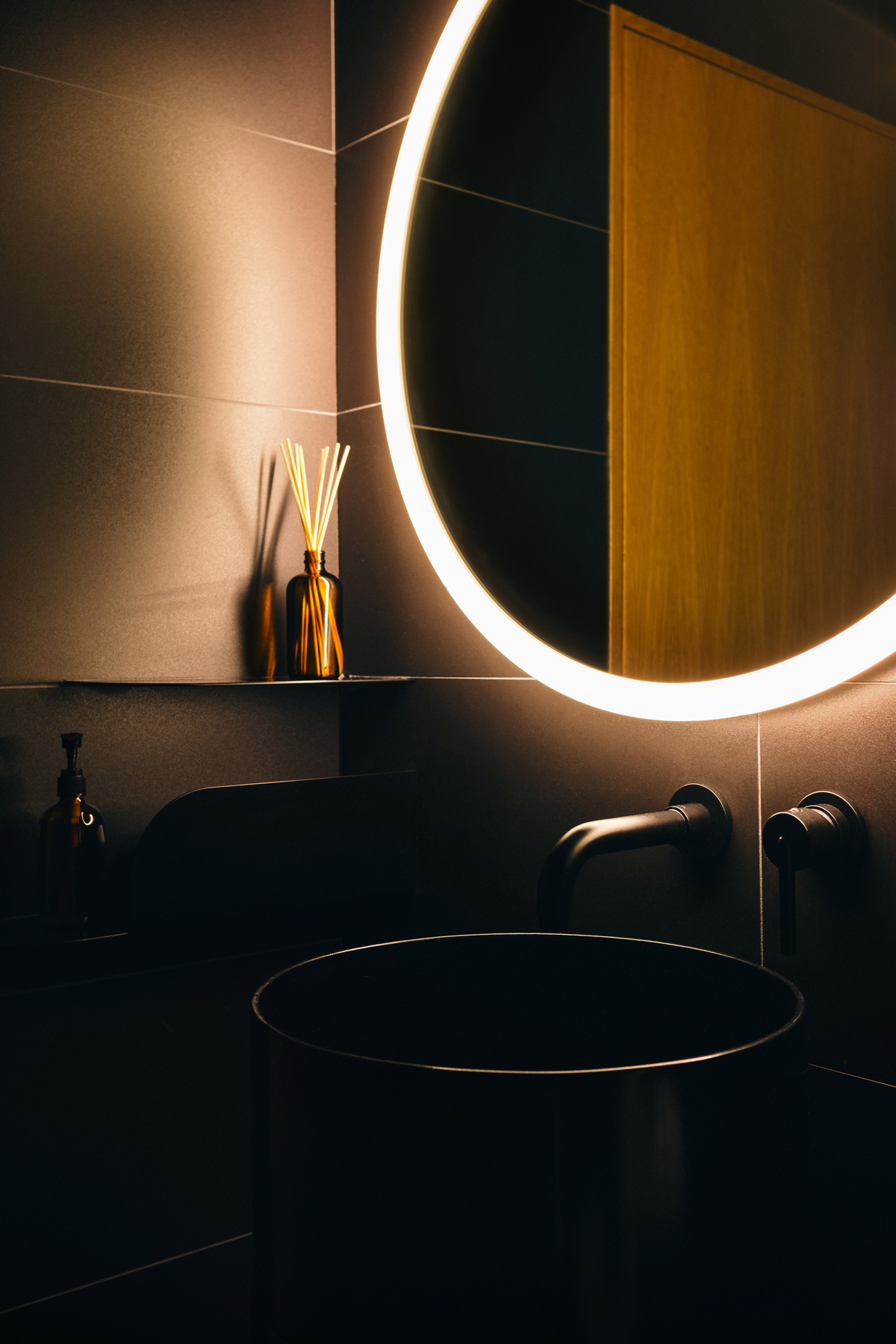 "On the first floor, we applied a custom texture to the walls by hand, consisting of a medley of plaster and recycled materials acquired from a local fabricator. Upstairs, the walls and ceilings disappear into an expanse of pure white, bringing a diaphanous quality to the room to play off of the coziness of the space below."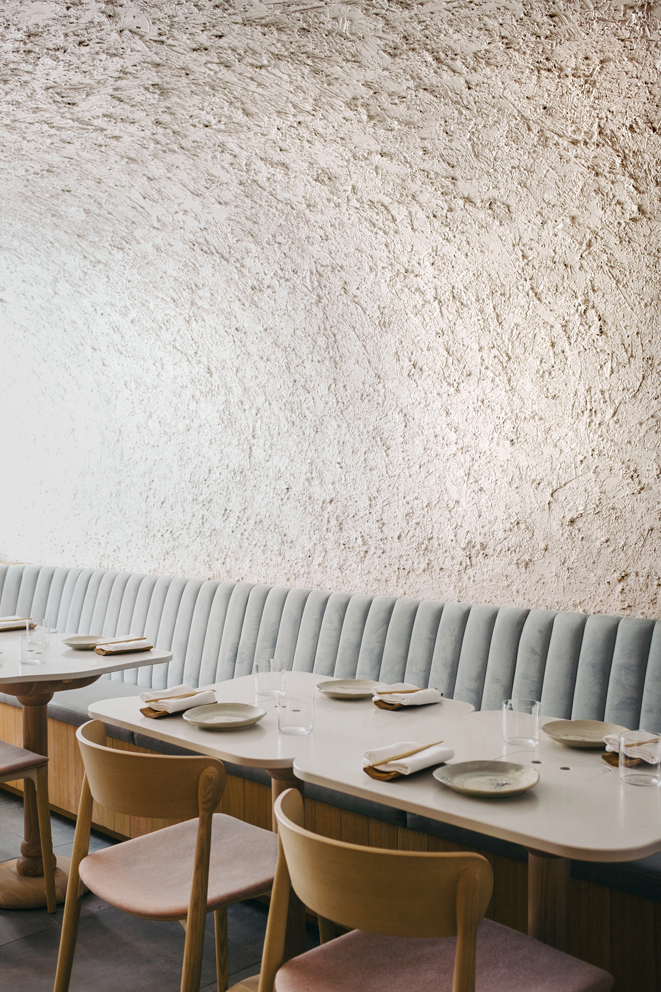 The tables were also specially designed for the restaurant by Odami. To signal the beginning of the meal, guests are encouraged to stow away their phones inside the table. A hidden compartment is carved out of the solid ash bases, accessed through a removable inlay in the tabletop.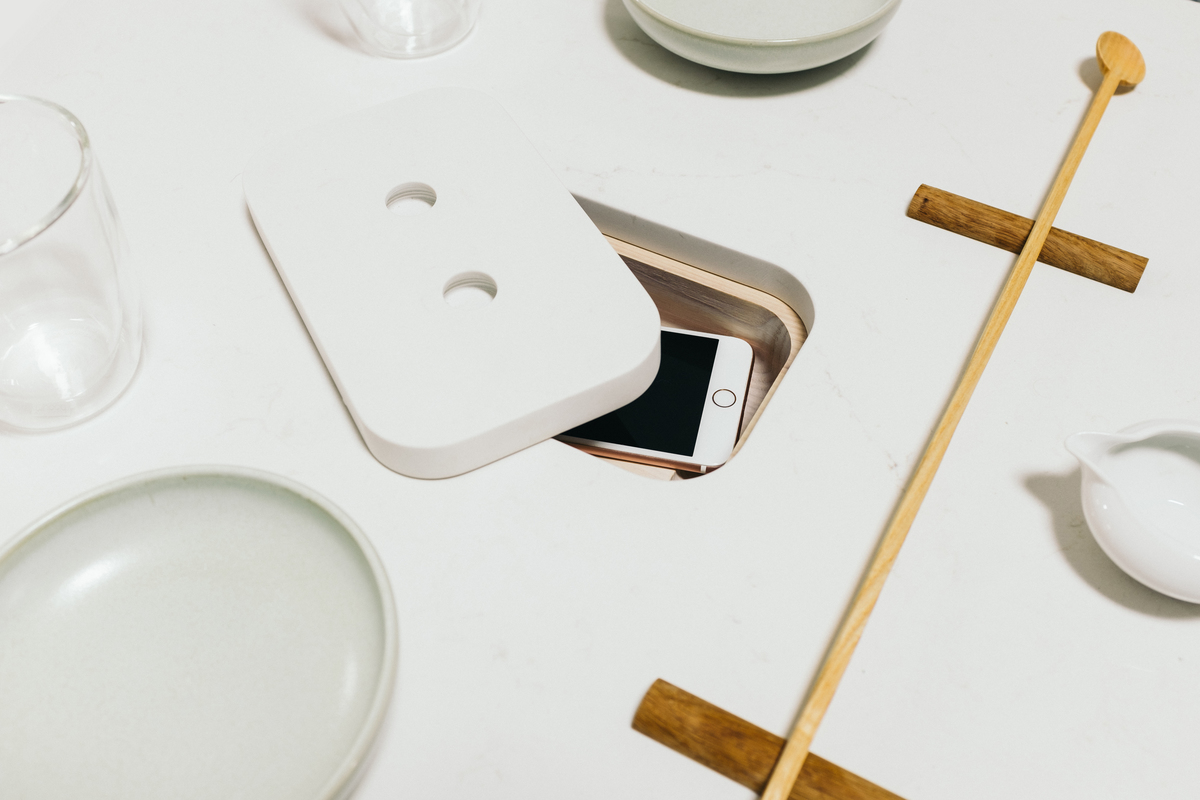 Photography by Kurtis Chen