Australian brothers Tull and Josh Price founded their luxury footwear brand FEIT in 2005. Ten years later, they are opening their first US store just above the Little Italy district in New York.
With FEIT's products and motivation reflecting society's renewed interest in handmade and well-crafted design, the store's layout aims to mirror this same integration of design, art and craftsmanship with practical functionality and considered branding principles.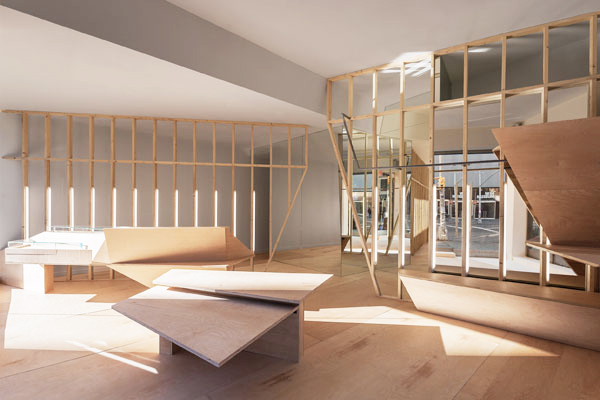 Viewing the store's interior as an installation piece, the Price brothers worked in collaboration with artist Jordana Maisie to create a minimalistic, geometric design. The effect shines a light on the craftsmanship of the company's products, while providing a transparent look at the goings-on of FEIT's post-purchase services, including its repairs.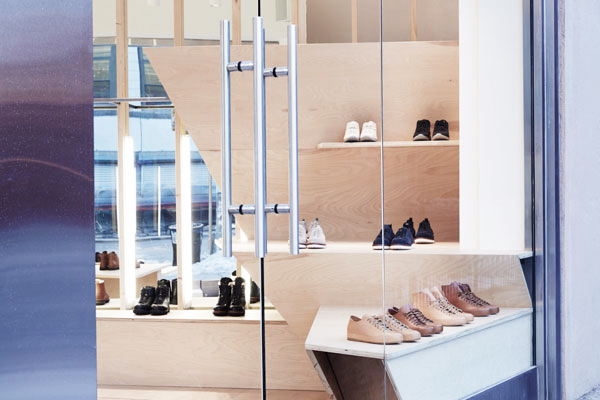 "At FEIT, construction leads design," the company reflects on their website. "The minimal modern aesthetic emphasises construction techniques and the quality of the materials used." The importance FEIT places on the act of constructing their products carries into their use of raw and traditional materials at their New York flagship.
Heavy Baltic birch, concrete and raw timber are all juxtaposed against the permeating motif of transparency and levity provided by mirrors and glasswork, creating the impression on visitors that they have entered an installation, an exhibition, a life-sized architectural model and a store all at once.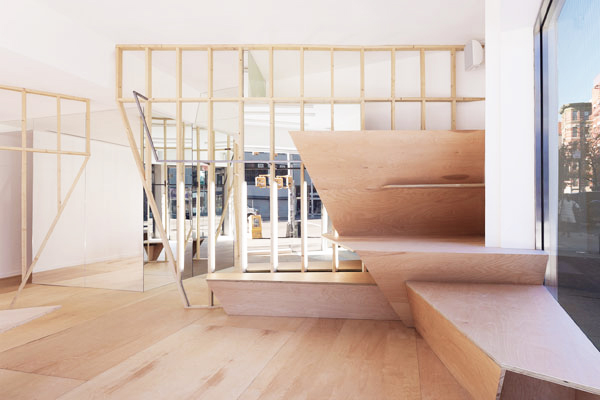 The airily deconstructed feel of FEIT's New York store is simplistic and openly developmental in its impression, fitting for a company dedicated to the same principles in their design of quality footwear.