All images by James Geer.
Designed by Neil Clerehan in the 70s and updated by Sally Draper Architects in a collaboration with our studio, the brief for this this rural Victorian house was to tailor it to suit the operational requirements of a working farmhouse with better connectivity to the outdoors and improved functionality.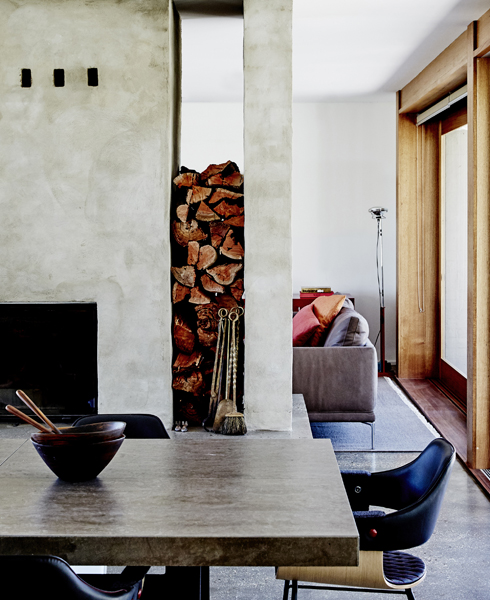 Originally built to a very high standard of design and quality, we took our cues from the simple detailing and finishes that had endured over the decades and extended and adapted the design intent for contemporary living. Full height timber doors, extensive timber joinery, simple light fittings and mirror details were elements we built on, reusing them where we could.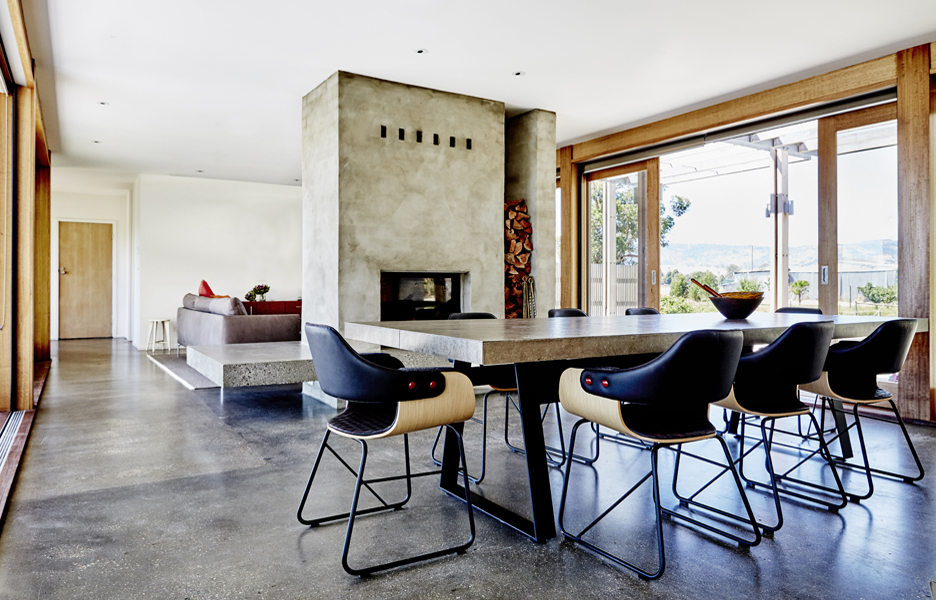 An existing concrete flooring was polished, with raw and natural finishes repeated on new fireplaces. The new kitchen respects the one it replaced but is fully updated to incorporate technology, services and appliances that were not available forty years ago. All building works were complete by local country Victorian builders and trades.
The furniture was selected to create the overall feeling of a relaxed, easy going interior, which is underpinned by robustness, high quality, enduring design and functionality. We reused some of the clients existing items, like a Cappellini Plan unit and B&B Italia Harry armchairs.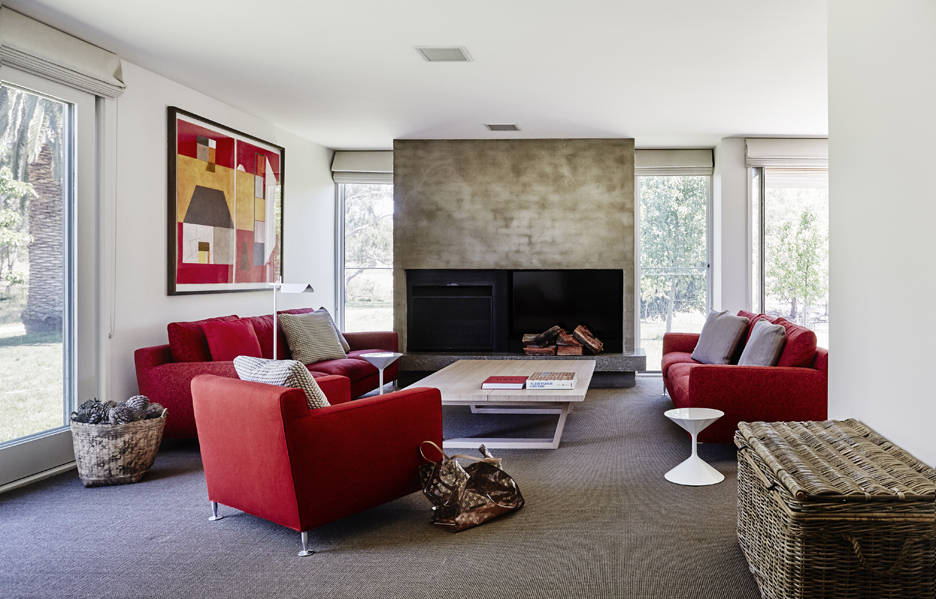 We worked with these beautiful and intense red colours and built our interior scheme to contrast natural element elements with striking Italian design. We had the dining table custom made from engineered concrete panels for a robust function with a warm feel and dining 'Showtime 'chairs by Spanish designer Jaime Hayon are reminiscent of riding saddles.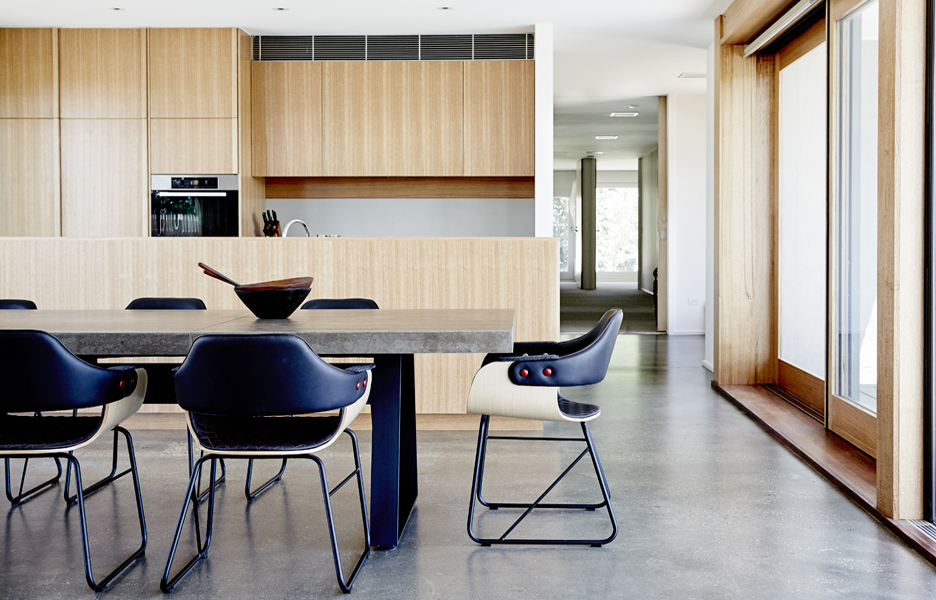 Lighting was also considered for various functions. We specified Castiglioni's Toio lamp in the family dining/living zone which move around the open plan living areas like tractors and provide indirect ambient but functional light where required. In the separate family zone, 1970s Flos Ariette wall lights provide soft glow from the walls in combination with tab floor lamps for reading.
The outcome is a beautiful, functional, contemporary country home.