All images appear courtesy of Timmins+Whyte.
Located in a predominantly industrial street with operating businesses located on all sides, Little B is located on Little Baillie Street in North Melbourne and has a lot area of 115 square metres. With a mechanic next door on the west side and a recording studio on the east, this residence – designed by Timmins+Whyte – adds vitality to the area, activating the street and injecting life into it.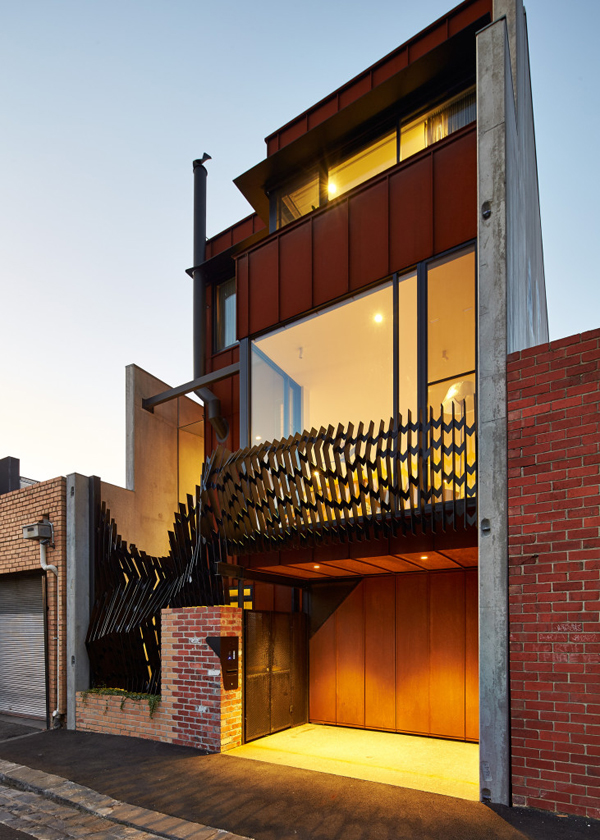 The external aesthetic reflects the nature of Little Baillie Street and its surrounding streets. The buildings on either side are single-storey brick buildings with garage doors and minimal windows. Little B creates a more pedestrian-friendly entry with composed views looking both into the building, and looking out from the inside. The shape of the screen has been carefully designed and is parapet shape (tiered) on both sides.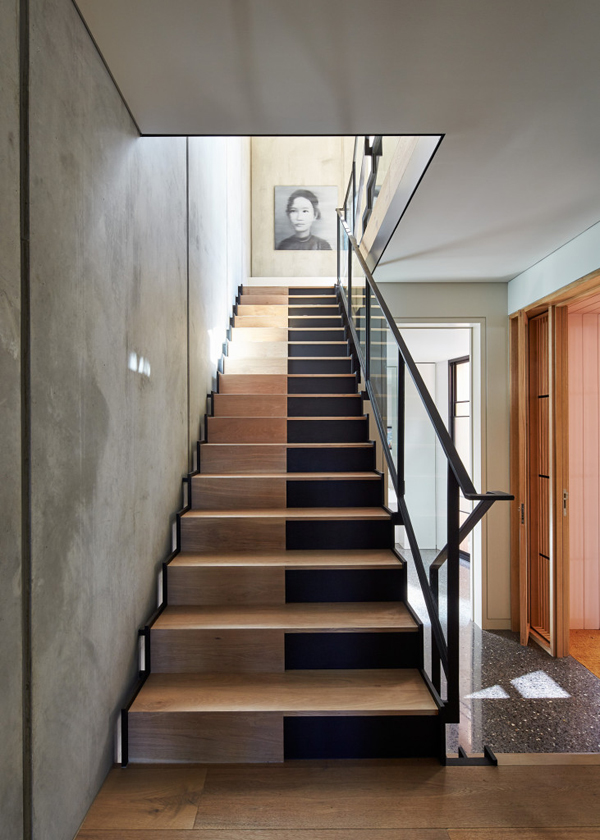 The building is punctured with light using various means, including northern light from a void space and saw-tooth roofs, a skylight and a glass ceiling with indirect light from the south. The internal palette has clean lines and concrete walls, with warmth added through to the quality of light and the use of timber.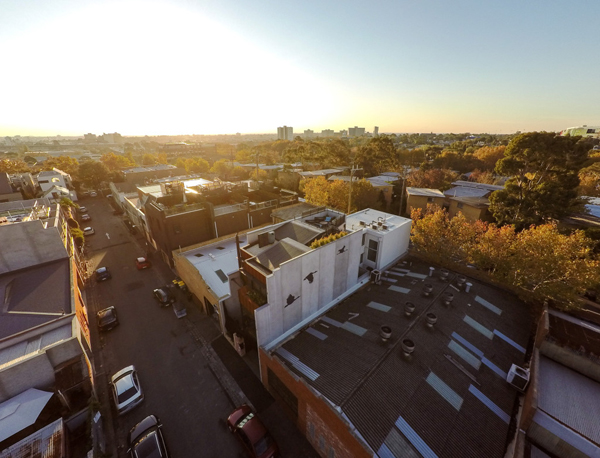 Views of trees and vegetation can be seen from every window. Planterboxes, courtyards and borrowed views of trees on the street allow the house to be an oasis in an otherwise industrial setting.