Melbourne based property group Golden Age Group is elevating city living to a new level with the launch of the tallest residential tower in Melbourne's CBD, Victoria One.
Designed by Elenberg Fraser, the $350 million 75 level tower will stand on the corner of Elizabeth and Franklin Streets and add 629 apartments to an area of the city presently undergoing rapid reinvigoration.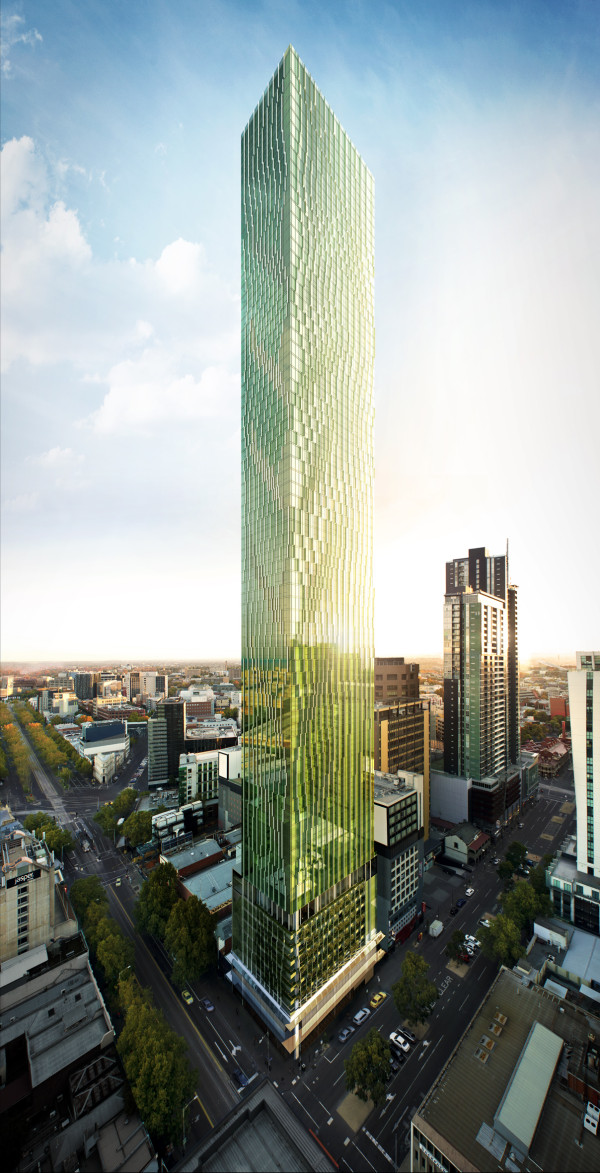 Featuring metallic fins that cascade down its shimmering green glass façade to land in a 10 level podium bursting with greenery, Victoria One is expected to be one of Melbourne's most iconic buildings when completed in early 2018.
Golden Age Group managing director Jeff Xu said the building's design aimed to celebrate the best of Victoria, with inspiration drawn from the state's natural landscapes and reinterpreted in an urban setting.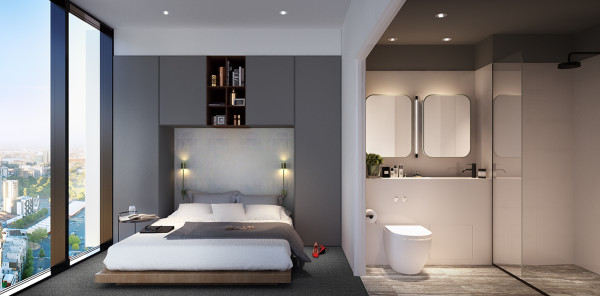 "Victoria One will be a landmark and Melbourne icon for years to come, showcasing the best of Victoria and the talent of one of the city's best architectural practices," Mr Xu said.
"It will be a building that is always transforming, with the strategic use of the fins dotted at varying points throughout the façade creating the illusion of movement from wherever you observe it."
Elenberg Fraser director Callum Fraser said form and façade of the building recalled Victoria's most famous landscapes – the gardens, waterfalls, rainforests, waterways and beaches that make up the state.
"The fluid façade appears soft and yielding like the local parks, oceans and rivers. Green glazing with gold highlights gives a botanic feel," he said.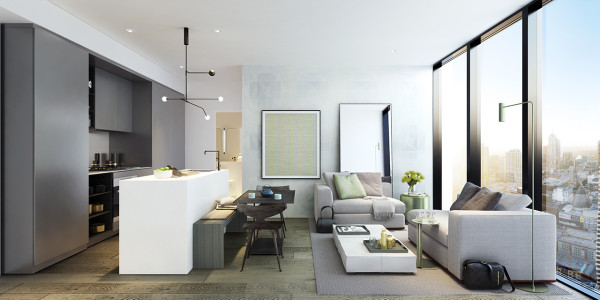 "The fins, which appropriately also assist with wind and sun protection, are shimmering silver, shifting like the currents of a stream or leaves being shaken with rain.
"The story continues inside, as the fins peel away from the diagonal corners of the building, exposing the life within."
Expected to commence construction later this year, it will feature 115 one bedroom, 482 two bedroom and 32 three bedroom apartments ranging in size from 41 to 92 square metres, as well as two levels of retail spaces totaling 537 square metres that will activate the surrounding streetscape.