The Castlereagh by Tony Owen Partners is a 16 storey apartment building located in the bustling heart of Sydney's CBD.
It contains 55 luxury apartments, retail and office space. The five-storey podium is predominantly precast concrete, consistent with a number of the surrounding buildings which have a solid expression predominantly in concrete.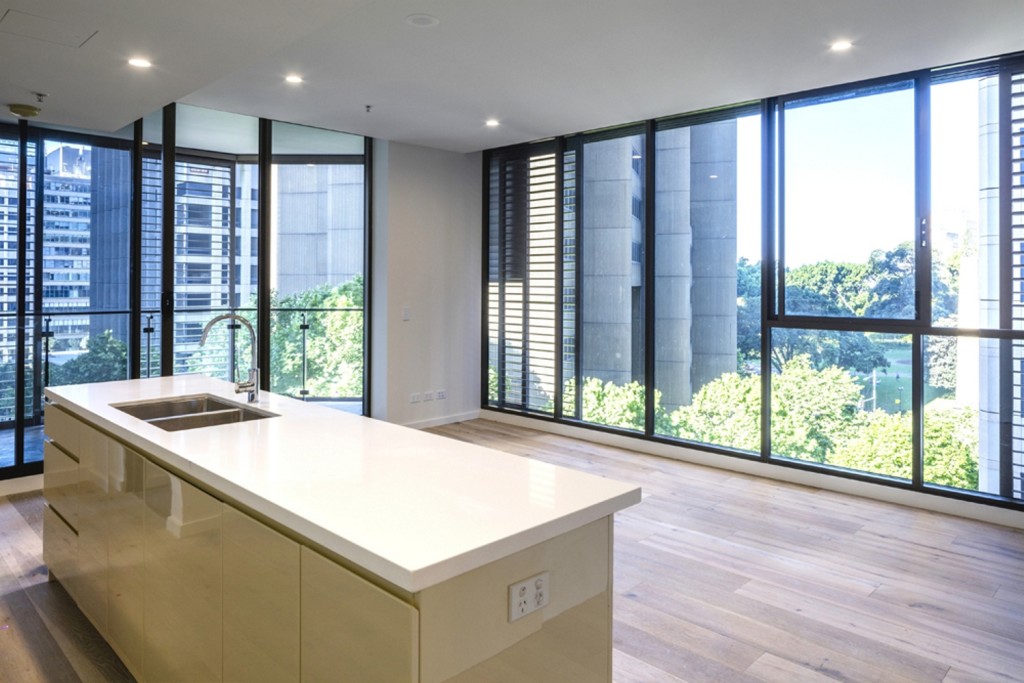 The podium takes the form of angled widow boxes. These boxes are angled to maximise sun penetration and create a stark modelling in sunlight. This articulation creates a lively contemporary expression which reflects its surroundings.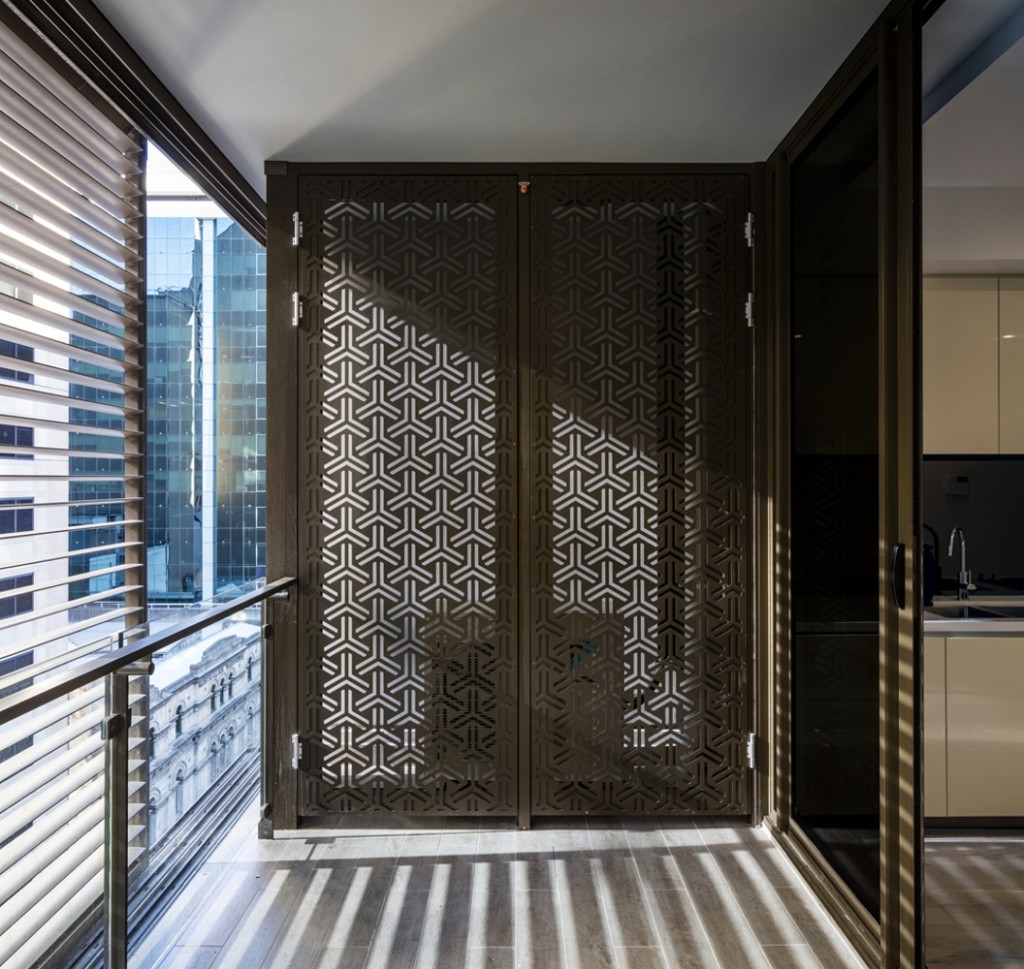 The majority of the façade is clad in adjustable metal louvre screens in a copper tone.  The screens are unique in that they sometimes span two levels, providing shade to reduce heat load as well as screen balconies for privacy and aesthetic appearance.This is achieved using an ingenious track system to avoid clashes.
The mixture of screens of different heights creates a unique mosaic patterning.