At first glance, Justin Hutchinson's new RAFT collection appears decidedly too 'casual Friday' for the corporate environment.
Featuring timber slats in Australian spotted gum, and designed with a range of planter boxes to match, it seems from the outset that the range would be more at home in a design-savvy backyard than an office building – though current design thinking actually suggests otherwise.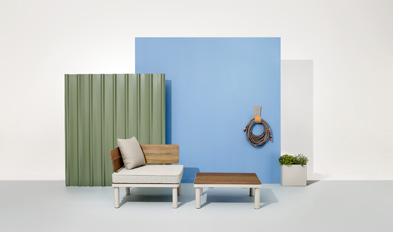 An integration of domestic elements into the business realm is the natural progression in the evolution of an increasingly transient and adaptable workforce.
To satisfy employees working increased hours, office designers – whether on a large or small scale – are now drawing on the relaxed aesthetic of the hospitality and residential sectors to soften the once clinical, high-impact feel of the traditional corporate environment.
As the forecast reports, "we are seeing the disappearance of corporate furnishings with suppliers now offering multifunctional furnishings that work just as easily in either a domestic or a commercial setting."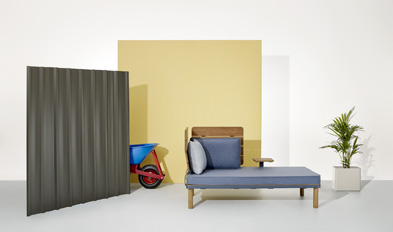 The very fact that a collection like RAFT, which would once be considered incongruous in an office building with its laid-back feel and timber slats like the fence palings typical of any suburban home, is marketed to the corporate furniture sector is a telling sign of the times.
Though not yet the norm, offices of the future will seek opportunities to integrate green breakout space – barbecue areas and landscaped zones where it is possible to gain respite from the office. Already, office buildings in proximity to parkland or with easy access to green space offer a premium work experience, encouraging valuable staff retention.
In the words of internationally renowned UK designer Tom Dixon, who shares his insights on designing the ideal office culture within the forecast: "If you get it right, people really want to come into work, bring families in at the weekend and be proud of the space.
RAFT is designed and manufactured in Australia. Available exclusively through Stylecraft in Australia and Singapore.
To find out more on the Forecast, visit future.australiandesignreview.com