Renders courtesy of Bates Smart.
One of the slimmest buildings in the world, at just 12 metres wide, is soon to be under construction on Melbourne's Collins Street.
Designed by Bates Smart, the Collins House tower will be 195 metres tall and follows the architectural trend for taller and super-skinny buildings that is presently underway in New York.

Home to 263 luxury apartments, the slim construction has not come without its design obstacles. Bates Smart's director Kristen Whittle discussed the challenges that came with suiting the tower's constraints while still maintaining and guaranteeing safety. Together with structural engineers 4D, surveyors Socrates Capouleas/PLP, and heritage consultants Lovell Chen, the designers emerged with a solid solution.
"The narrow site required a rethinking of the structure of tall buildings. Through an inventive structural system, combined with cutting-edge construction techniques, we have reinvented the tall tower. From a technical viewpoint it is at the limits of current construction technologies available today," Whittle said.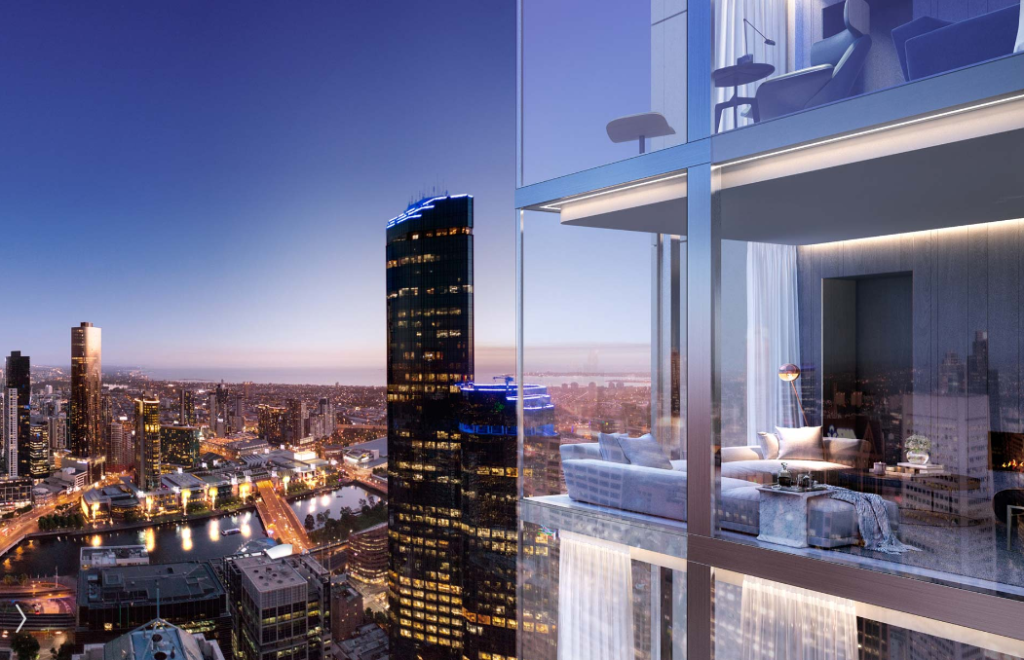 Arising from the Makers Mark building at 466 Collins Street, the 57-storey tower will contain a lobby that celebrates the historical building's features. Working with heritage consultants, Bates Smart have worked to reinstate the original large central window, along with its bluestone cladding. Exposed brick and a grey render will cover the rest of the façade.
To take full advantage of the views made available by its location and height, Bates Smart have opted to edge the tower in floor to ceiling windows, providing a panoramic view of the city.
Collins House is scheduled for completion in 2018.