Photography by Simone Bossi.
MORQ has completed the renovation of Casa Nuda, an apartment located on the top floor of a 19th century building in Prati, the elegant Rome neighbourhood on the right-hand side of the river Tiber, between St. Peter and the rationalist Olympic area of the Foro Italico.
To respond to the client's needs – an elderly couple living between Italy and Switzerland – the project offers spatial dynamism, flexible circulation, and a series of additional facilities.
Highlighted by clear white lime finished walls, Casa Nuda is specific yet adaptable, reserved yet open, like a blank canvas full of implicit possibilities. "We like spaces that change throughout the day and are activated by the emotive and sensorial qualities of materials," says MORQ's founders Matteo Monteduro, Emiliano Roia and Andrea Quagliola.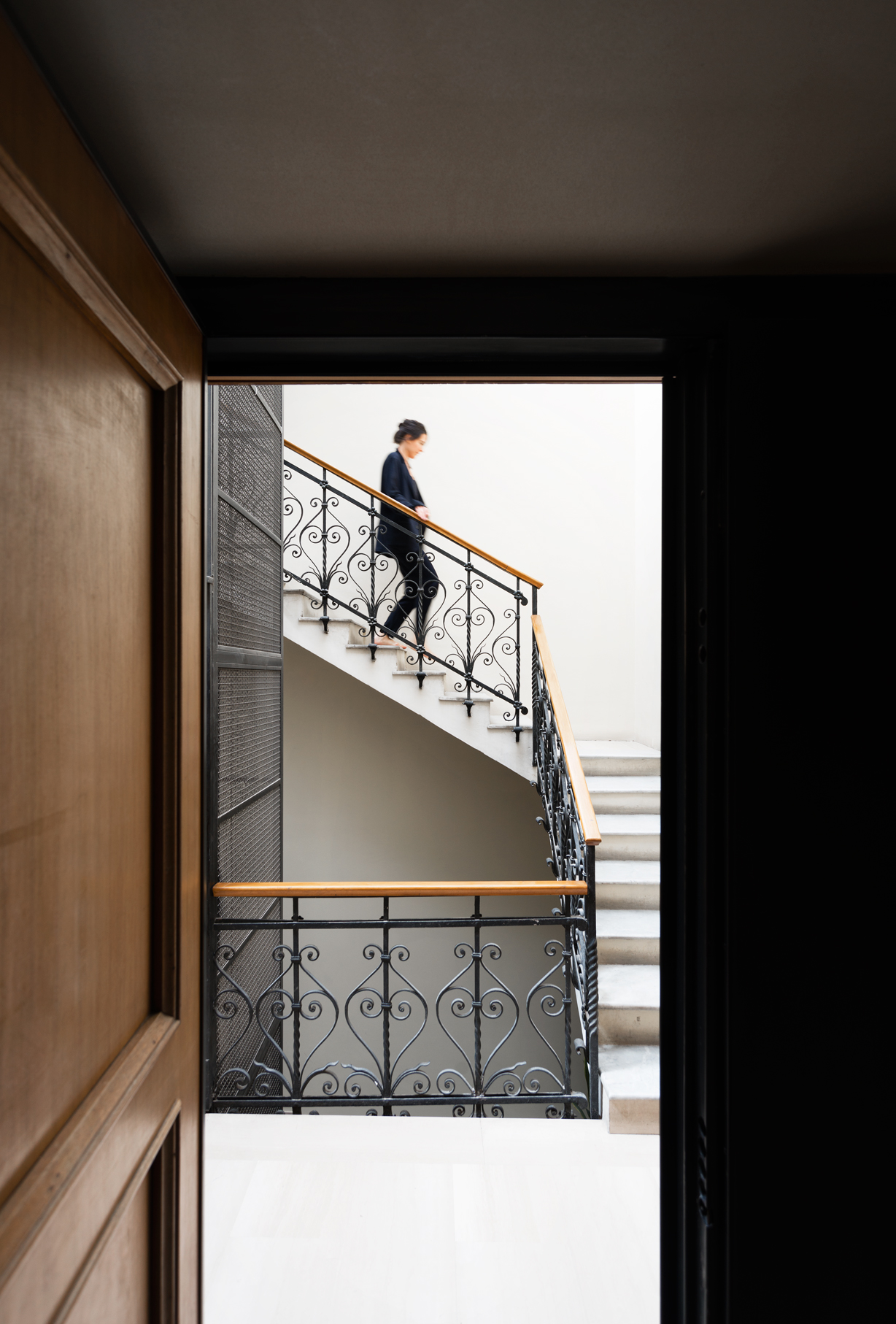 With roots deeply sunk in Italy and wings wide spread all the way to Australia, the architectural firm, with offices in Rome and Perth, combines the familiarity to intervene on existing situations with the ability to look beyond the horizon in order to create meaningful spaces within simple and thoughtful buildings.
The previous design of the apartment presented a comb-like distribution typical of the area: a full-length corridor acting as a connection for a sequence of spaces, in turn, separated by load-bearing walls. Rather than impediments to creativity, MORQ saw the constraints as a starting point for the design – by slightly offsetting this corridor from the north wall, creating a narrow longitudinal slot, which accommodates a new series of services (bathroom and storage spaces).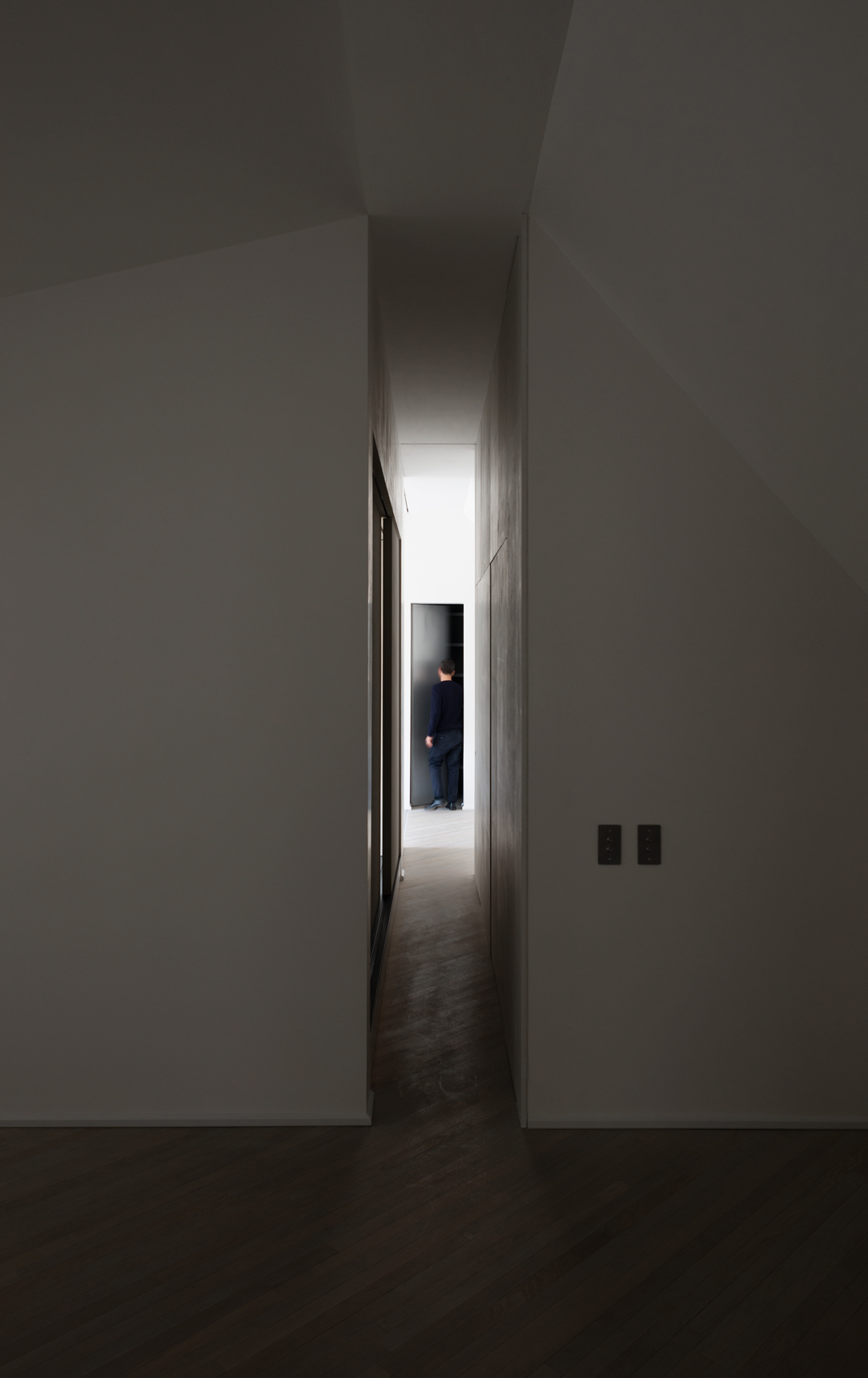 In addition to this, a second long and narrow corridor along the south side of Casa Nuda brings more permeability to the space. As a result, each room keeps its original autonomy, while the corridors visually and physically connect them all.
Within the two hallways, a new flexible, open room lies on a suspended platform. This offers the possibility for occasional use as a guest room thanks to sliding timber panels that enable the open space to be transformed into a more intimate setting.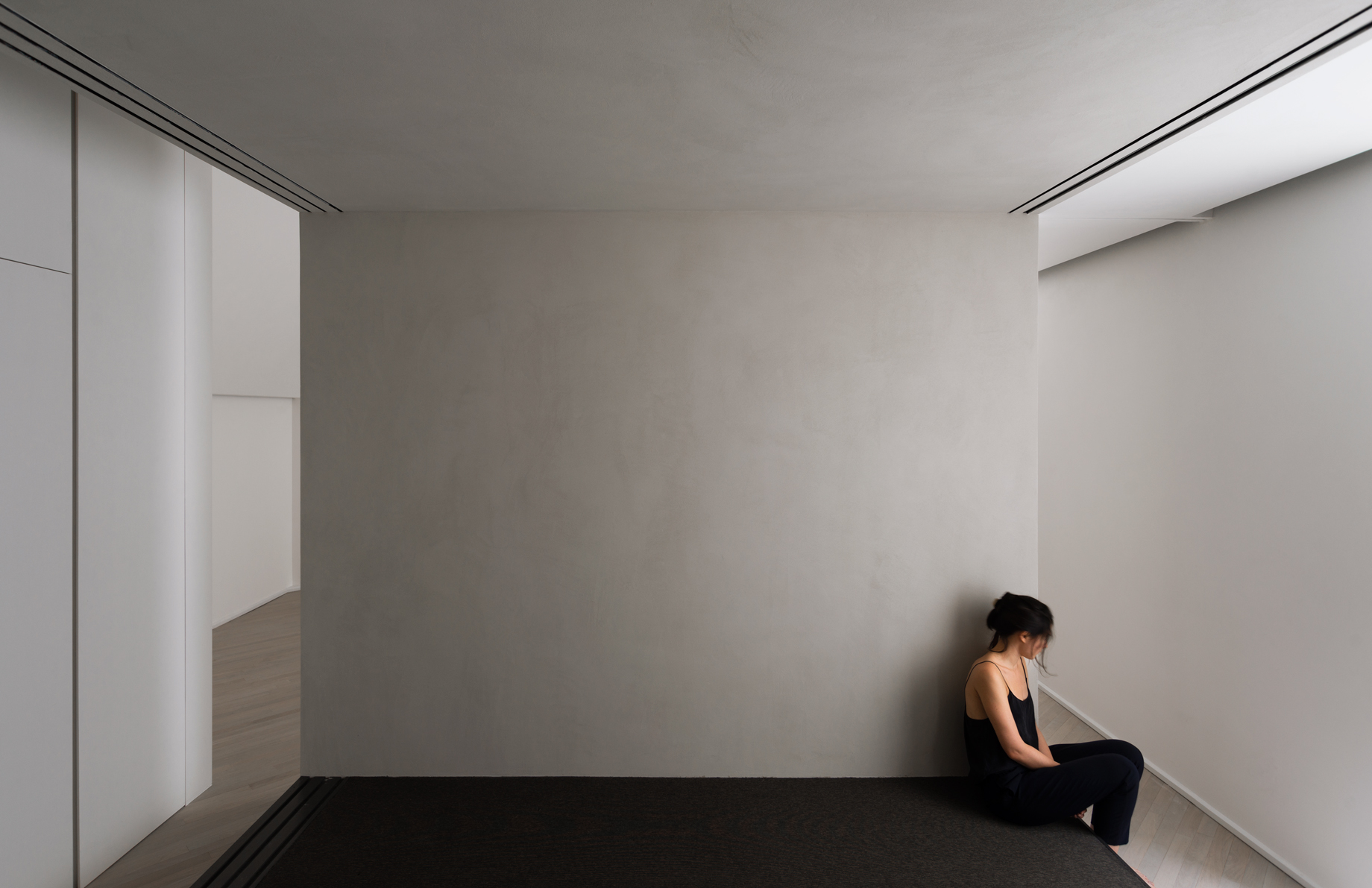 Tridimensional spatial variety is achieved through a series of pitched ceilings covering the various spaces and generating different heights that span from a minimum of 1.9 metres to a maximum of 3.2 metres. The heating and cooling systems are embedded in these folds.
This articulated sequence of sections invites a welcome setting and evokes the archetypal homeliness of rural mansard-roofed houses so common to the area.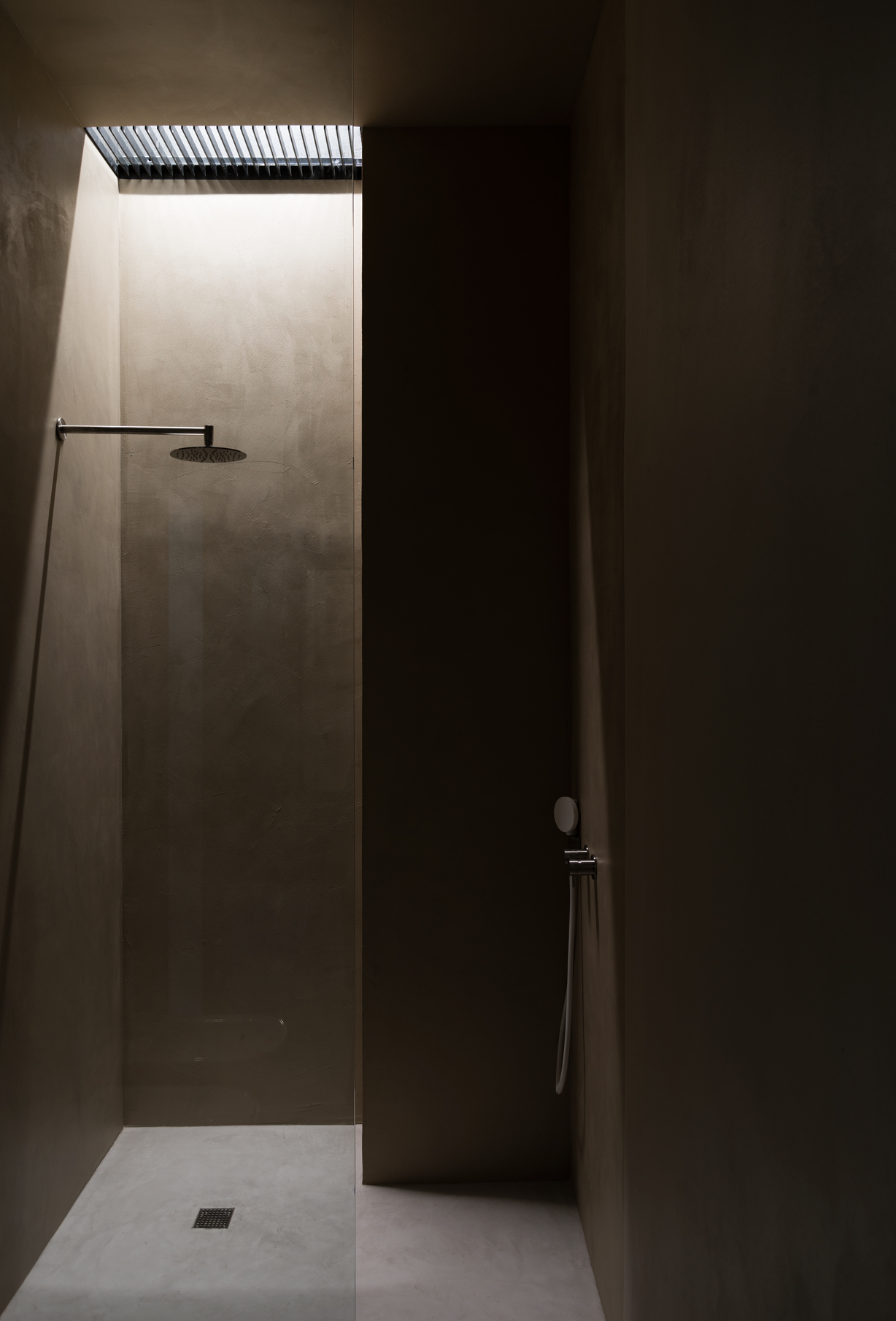 Finally, a set of imperceptible screens conceals the view of the courtyard, softening and diffusing the strong south light. The infinite shades of natural light, the white lime finished walls, the net geometry of the ceiling and the delicate, diagonally laid timber floor, harmoniously combine to create an atmosphere of intimate serenity and a limitless backdrop for everyday life.