Located in an area of significant heritage in Northcote, Melbourne, the Light Box house was once a dilapidated Californian bungalow.
Californian bungalows aren't famously considered remarkable individually; however, the home plays a greater role as a collective in the consistent design of the area, making the modesty of the streetfront restoration integral to the success of the home in maintaining its role in the historical and aesthetic significance of Northcote.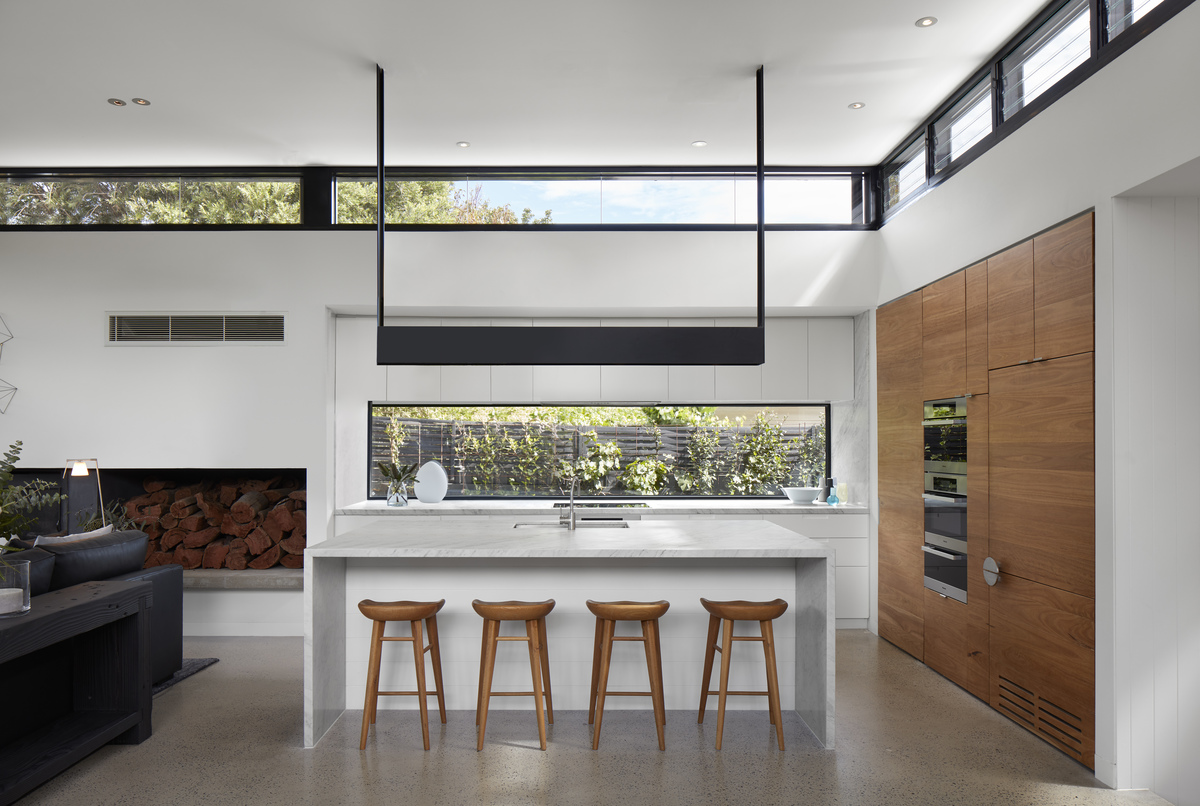 The dilapidation of the original dwelling meant that it wasn't possible to keep or restore a significant amount of interior detailing. So, to retain the original characteristics of the dwelling, modern interpretations of these features were added by Finnis Architects with Damon Hills. The rotting floorboards were replaced and retained with new boards, a craftsman style fireplace was installed in the same location as the original, which was hidden behind old joinery, and skirting boards replaced.
The threshold between new and old is evident through the hallway where floor materiality transitions from floorboard to polished concrete. To avoid replicating the pitched roof that is typical of the original and neighbouring bungalows, the architects added a flat roofline and a more modern silhouette for the extension. By doing this, the extension isn't visible from the street elevation and is easily distinguishable from the original.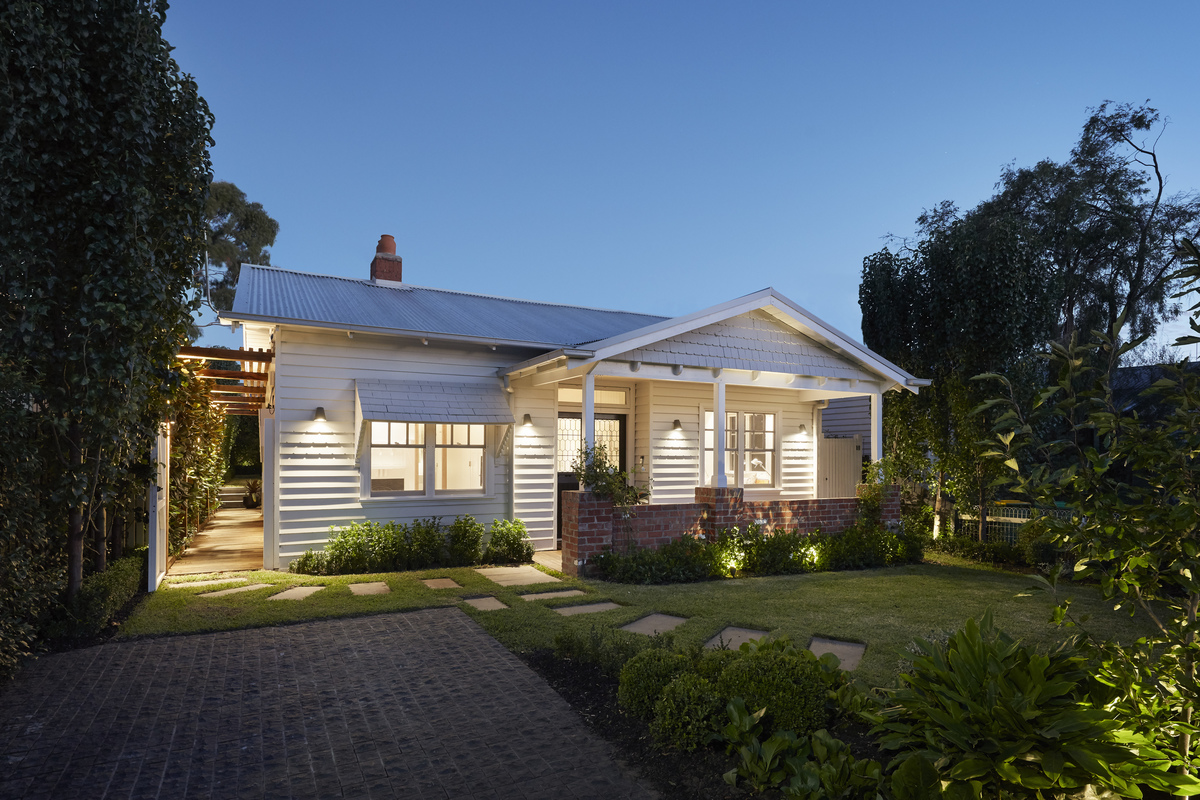 "The extension was designed to nestle in with the backyard and act as a garden pavilion with full height windows bringing lush trees and greenery indoors. The step up in the design also meant that the concrete slab, deck and back lawn were at the same level. The extension would also be at a high enough level to include clerestory windows to filter more light through to the living area," says Damon Hills.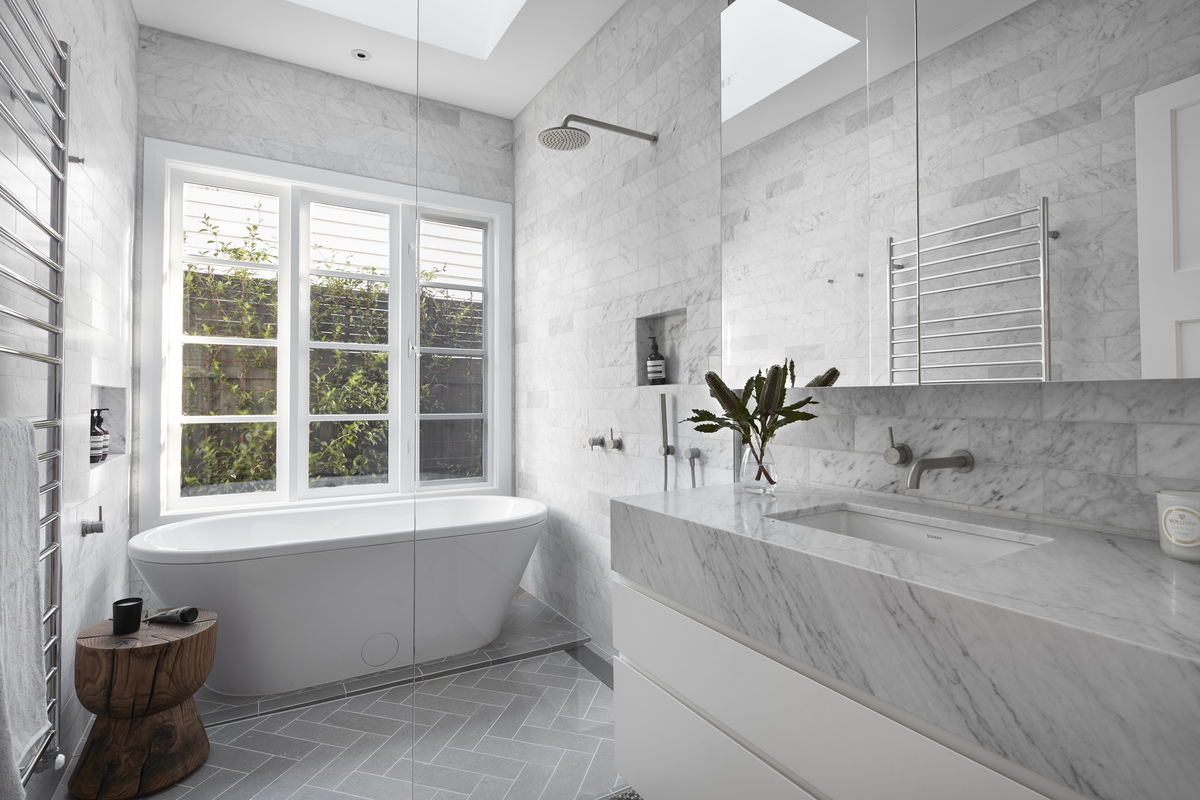 The result is a home that marries two differing architectural styles to celebrate and enhance the heritage of this original Californian bungalow.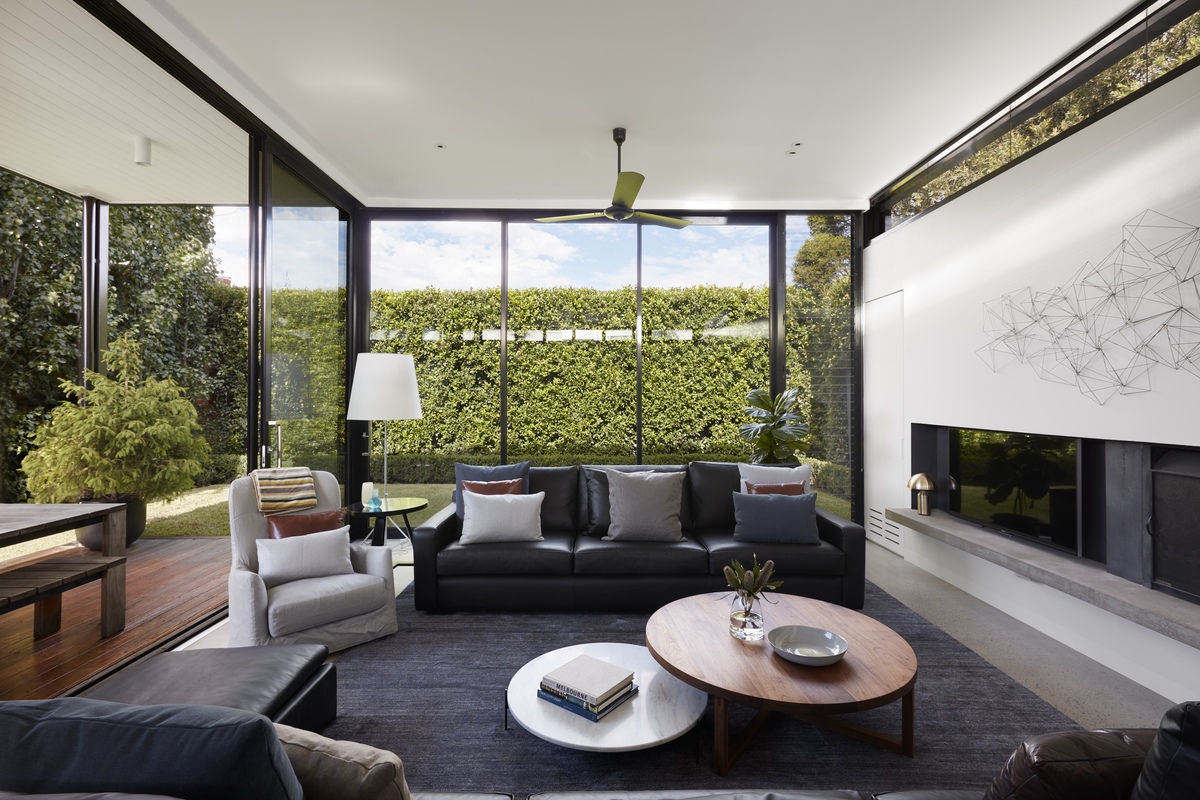 Photography by Tom Roe