The polite exterior of a Melbourne terrace house conceals the richness of the life behind.
Upon entering the eclectic 19th century two-storey terrace house with its ornate arched doorways and deep cornices, the unique personalities of it's inhabitants are evident. Working collaboratively with the owners, Winwood Mckenzie Architecture's design is a unique expression of the owner's tastes and interests: the new bathroom, powder room and complex study joinery are conceived as works of art in themselves.
"Materials selections are layered with meaning and memory," explains practice founder Thomas Winwood Mckenzie. "They have been selected to express their innate character and detailed in a manner to accentuate the craft and work of the contractors. Hand painted encaustic tiles, uncut penny rounds that follow the curves around the corners of walls, hand block printed wallpaper referencing the interests of the owner, and waxed timber veneer complement the original materials of the house."
Rooms throughout the house contain cupboards featuring rich timber veneer. The new study joinery, a multifunction unit containing a study and concealed entry to the basement, features a rich blackwood timber veneer (Acacia melanoxylon a native species to south eastern Australia).
Joinery doors open in different directions depending on the function and use, while 3mm steel dividers with integrated custom door hardware give the appearance of an abstract contemporary arrangement of different sized doors.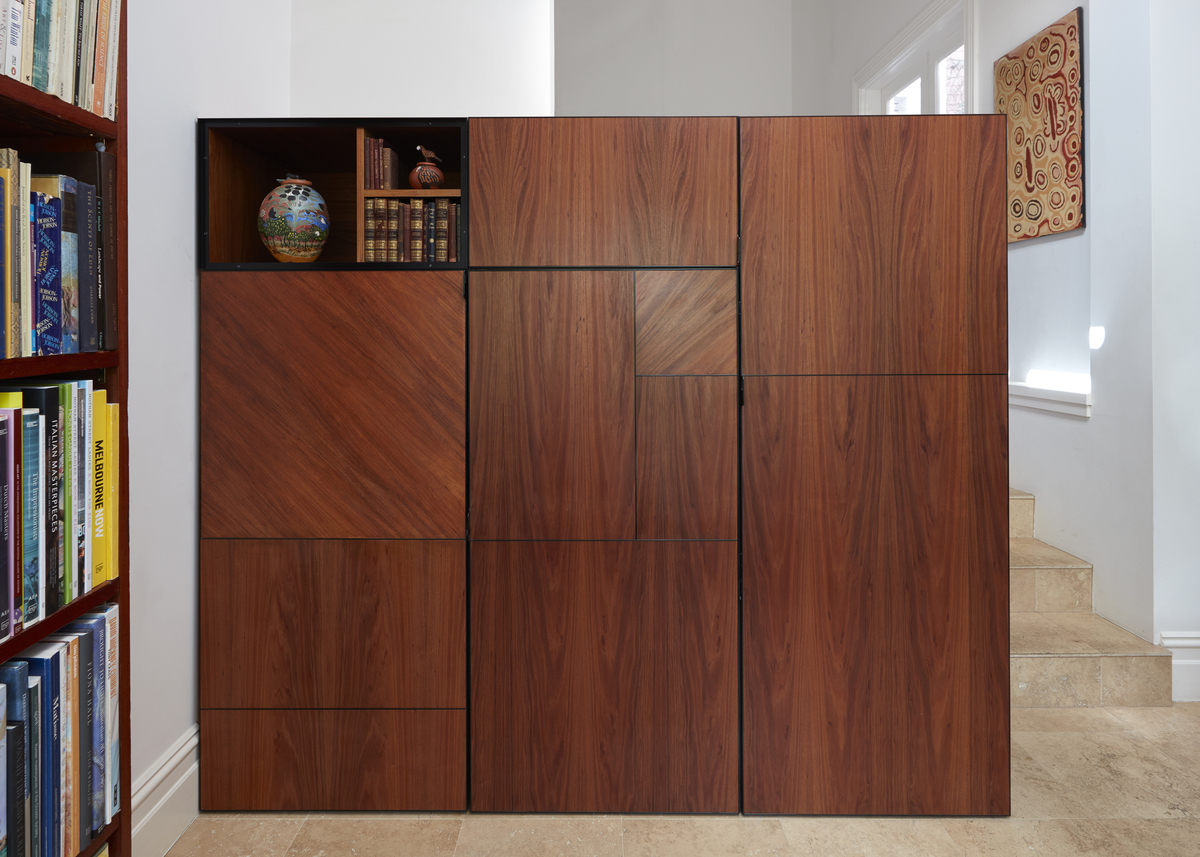 "The new spaces possess a strong personality and sense of individuality, the peaceful ornate bathroom, the surprising powder room under the stairs and the study joinery that reveals it's secrets through use. The density of ideas creates an architecture that is layered, referential and detailed in conception and realisation. The engaging peacefulness of the house is enriched yet remains undisturbed," adds Winwood Mckenzie.
Photography by Sean Fennessy