Identity, the natural world and issues of today are just some of the themes explored by 40 of Victoria's most exciting emerging artists in this year's Top Arts exhibition.
On display at the Ian Potter Centre, the exhibition will present 47 works drawn from over 1350 applications in a range of media including drawing, painting, printmaking, sculpture, digital and mixed media.
Now in its 28th year, the Top Arts exhibition highlights the resilience and creativity of young artists who completed their VCE studies during a global pandemic.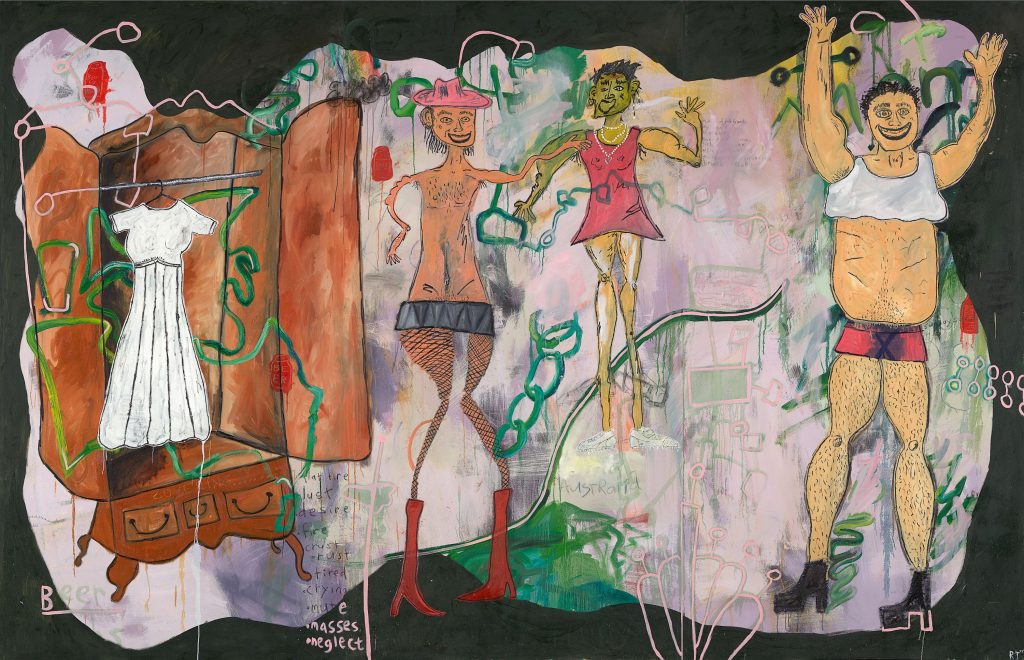 Inspired by complex themes including isolation, societal pressures, injustice, time home and the environment, the works on display offer an insight into the personal experience of these young artists and the issues important to them.
Highlights from this year's exhibition include Arthur Foulke's painting A Party in the Closet depicting male figures dressed in feminine clothing emerging from a wooden closet, challenging gender stereotypes that restrain men from diverse expressions of self.
Amy Pham's painting The Weight of Your World also explores themes of identity and belonging. The painting shows a plethora of hands surrounding her self-portrait, serving as a metaphor for the opinions of others that dictate how we act and live.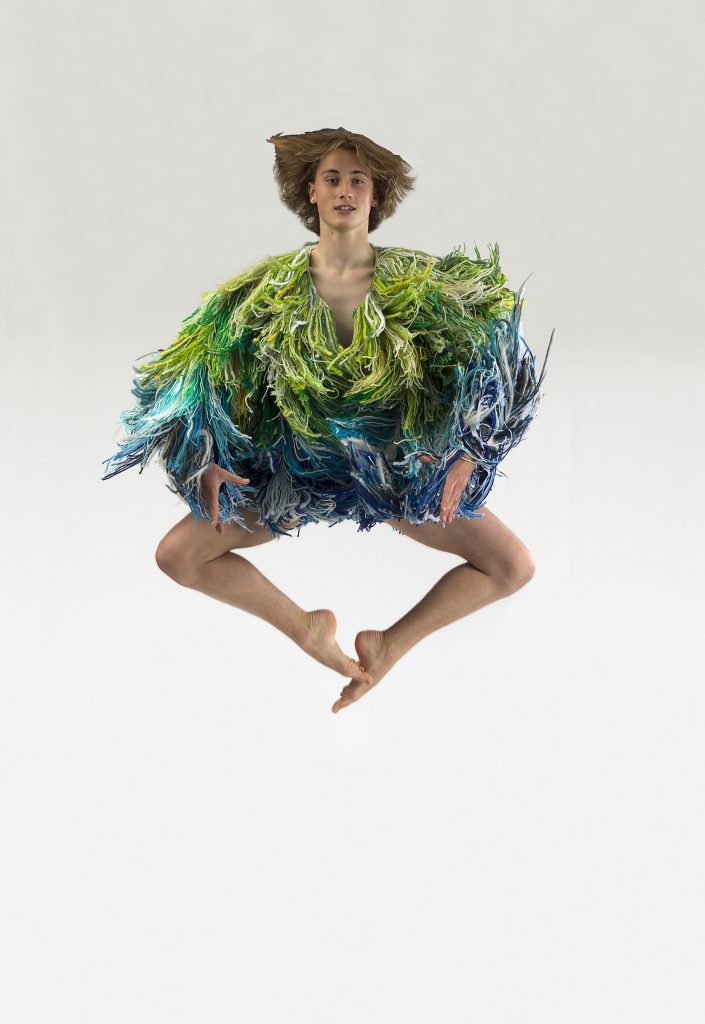 Moving into another medium of media, Daniel Ireland's performance piece Breeze shows the artists dressed in a coat of blue and green tassels dancing in contemporary and interpretive style.
The aim of Ireland's piece is to explore the beauty of freedom of nature and the threat humans pose to the environment.
For Annie Zhang, immersing in the beauty of the Australian landscape provided deep inspiration for her oil painting Pastoral Xanadu: Outback Autumn, which she painted based on a photo from a family trip.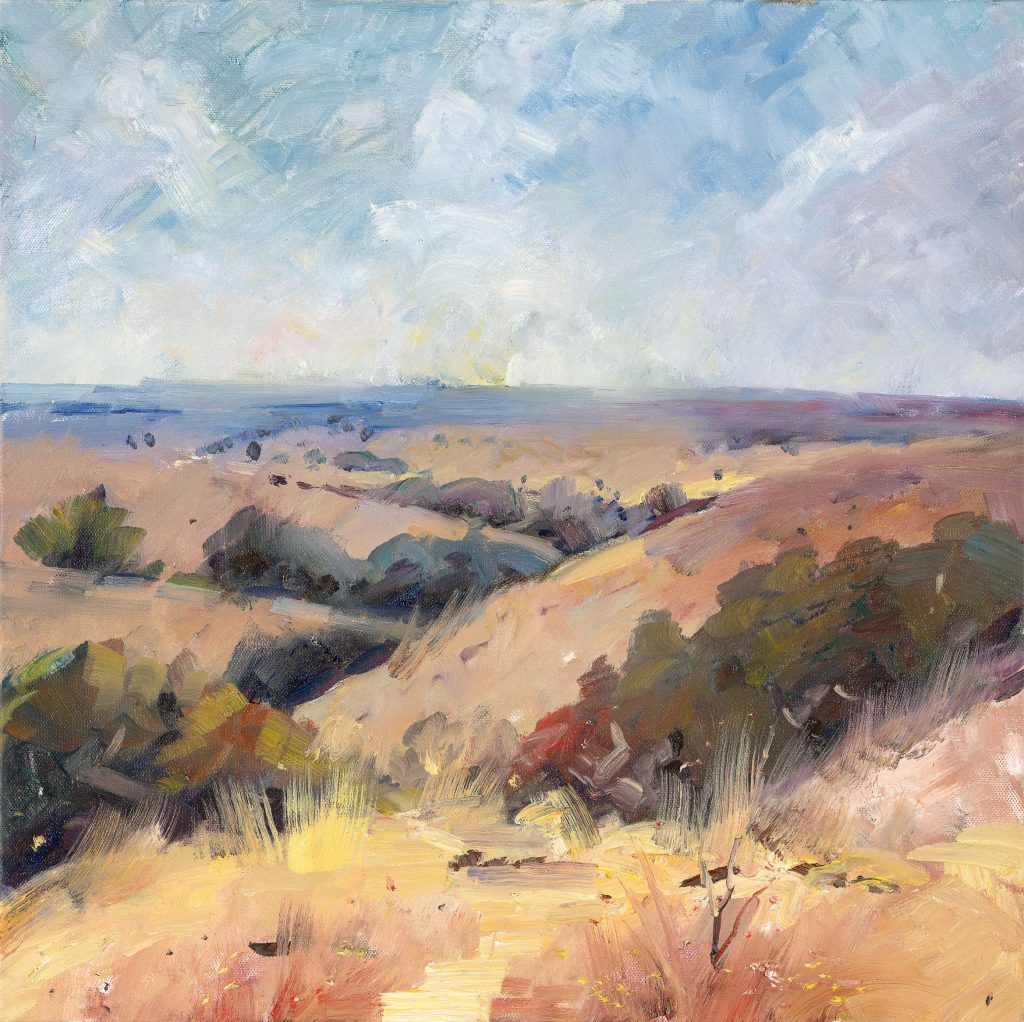 Top Arts 2022 highlights the NGV's strong commitment to arts education, as well as its role as a platform for emerging Victorian artists to express their diverse ideas, attitudes and beliefs.
NGV director Tony Ellwood says the exhibition provides an unparalleled space for young creatives to express their work, which will hopefully invigorate other emerging artists.
"In its 28th year, we are proud to shine a spotlight on the artists of tomorrow through the annual Top Arts exhibition. These young people are creative, and resilient and offer thoughtful and surprising reflections on themes that are both challenging and optimistic," Ellwood explains.
"This year's Top Arts showcase will inspire other young people to use art and design to understand the world around them."
Lead image by Tobias Titz.
Top Arts 2022 will be on display from 17 March until 24 July 2022 at the Ian Potter Centre: NGV Australia. Entry is free.
Also at NGV Australia, 'WHO ARE YOU: Australian Portraiture' features more than 200 works by Australian artists including Patricia Piccinini and Atong Atem, with sitters such as Cate Blanchett, Queen Elizabeth II, and David Gulpilil.