Bjarke Ingels Group (BIG) has teamed with fellow Danish designer Søren Rose to create a 180-square-foot home that is constructed from 100 percent recyclable materials.
Called the A45, the house has been designed for NYC-based tiny home company Klein, which was created by Rose in 2017. BIG's design is an evolution of the traditional A-frame cabin, known for its pitched roof and angled walls that allow for easy rain run-off and simple construction.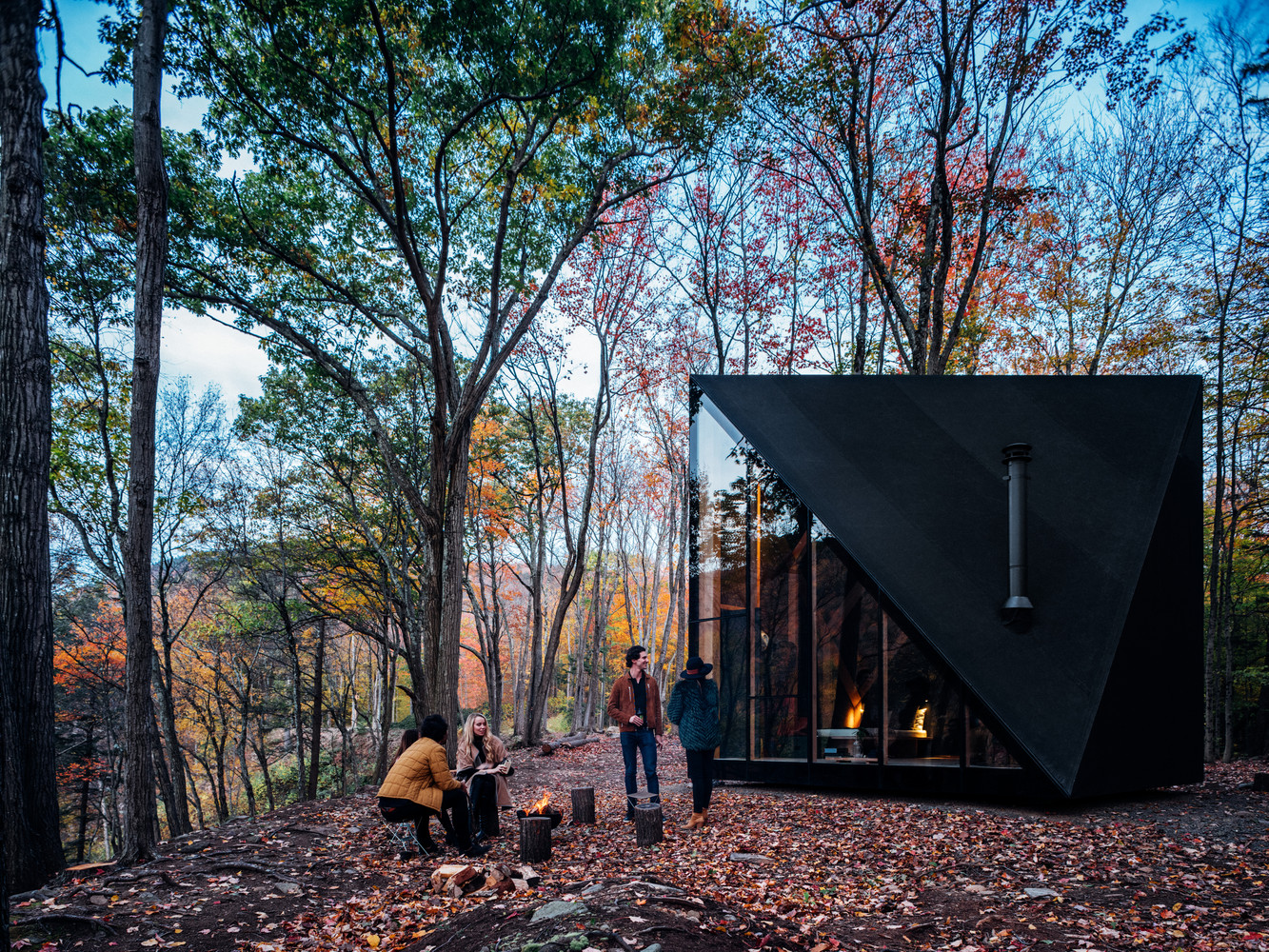 BIG's design creates more usable floor area by rotating the A-frame structure 45 degrees so that the lower part of the house only touches on two corners, maximizing the wall height to 13ft inside. The design creates an interesting volume: from certain angles, it looks like a cube and from other angles, it looks like a spire.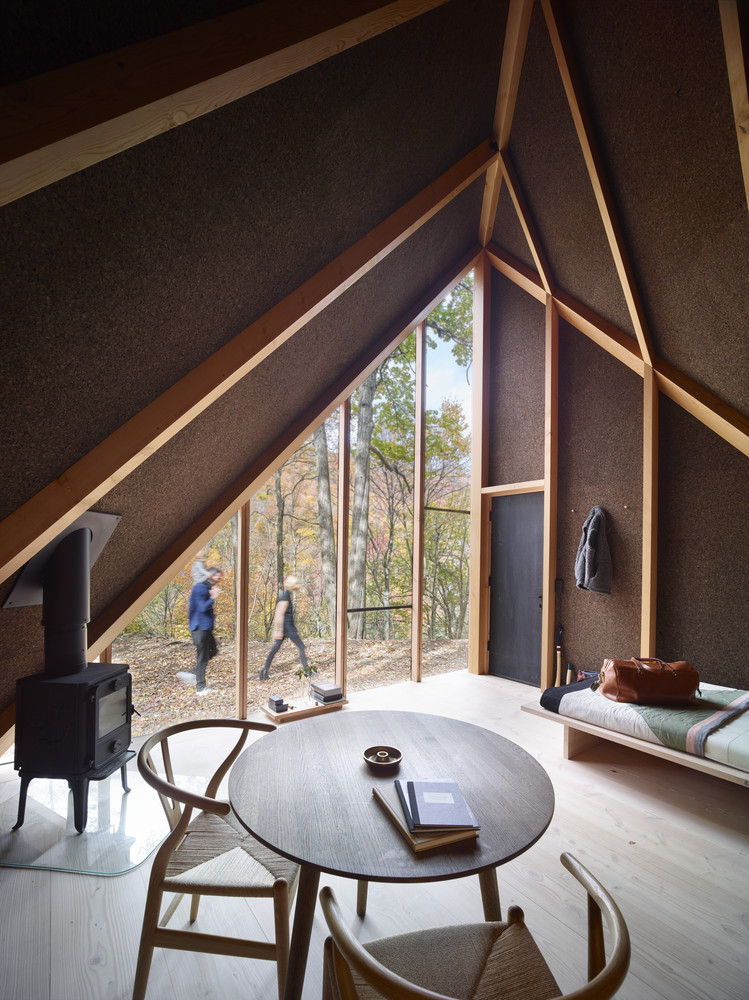 The house is assembled in modules on site and consists of 100 percent recyclable materials including the timber frame, wall modules, a subfloor and the triangular floor-to-ceiling window featuring seven glass pieces that allow natural daylight to illuminate the interiors.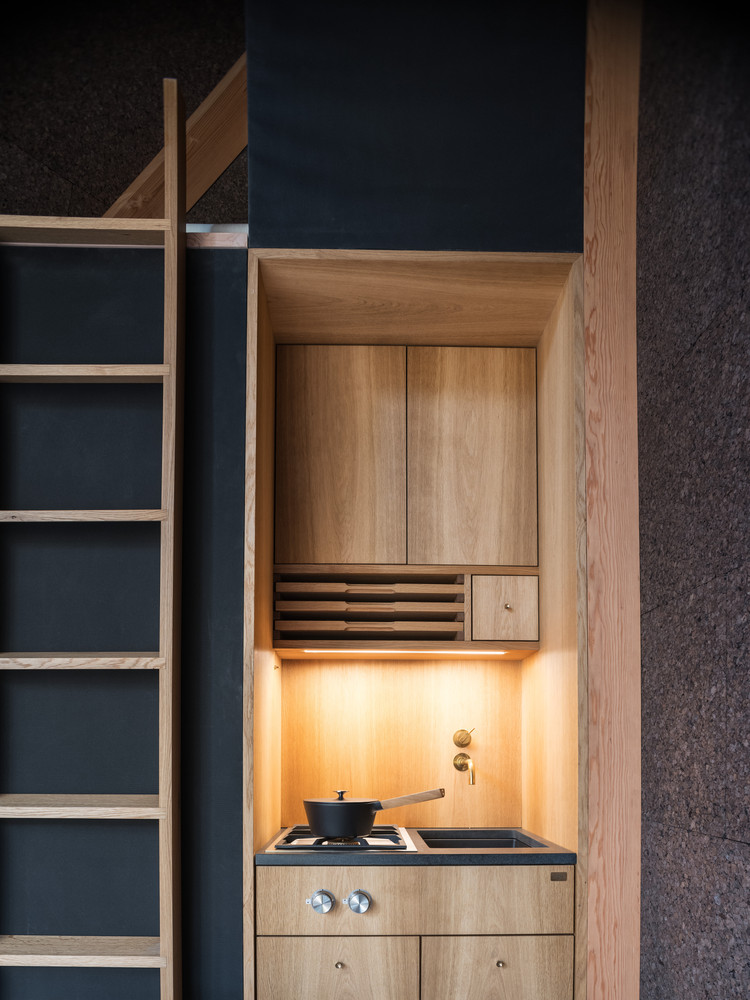 Inside, the space has a minimal Nordic aesthetic with an exposed timber frame in solid pine, a petite kitchen designed by Københavns Møbelsnedkeri, a Morsøe wood-burning
fireplace and hand-crafted furniture from Carl Hansen. The bathroom is made of cedar wood with fixtures by VOLA.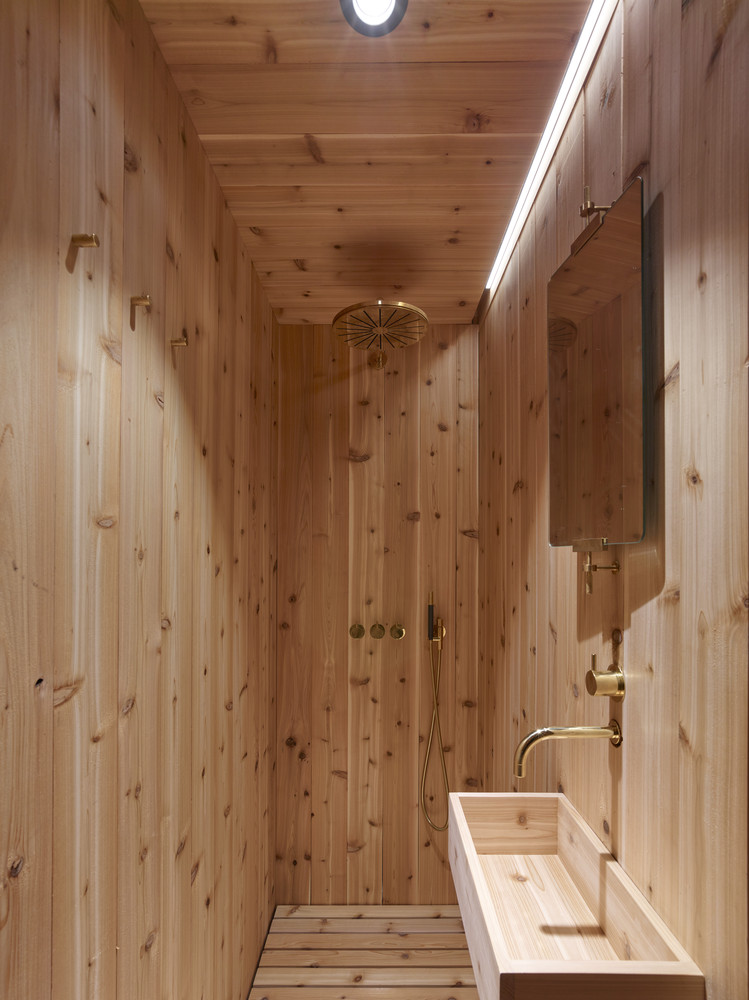 "The possibility of owning a small getaway retreat that is designed with the utmost care for living quality and built with the highest standard of craftsmanship is what Klein is all about. The idea is to offer a variety of tiny homes designed by some of the world's leading architects, starting with BIG," says Soren Rose, founding partner, Klein.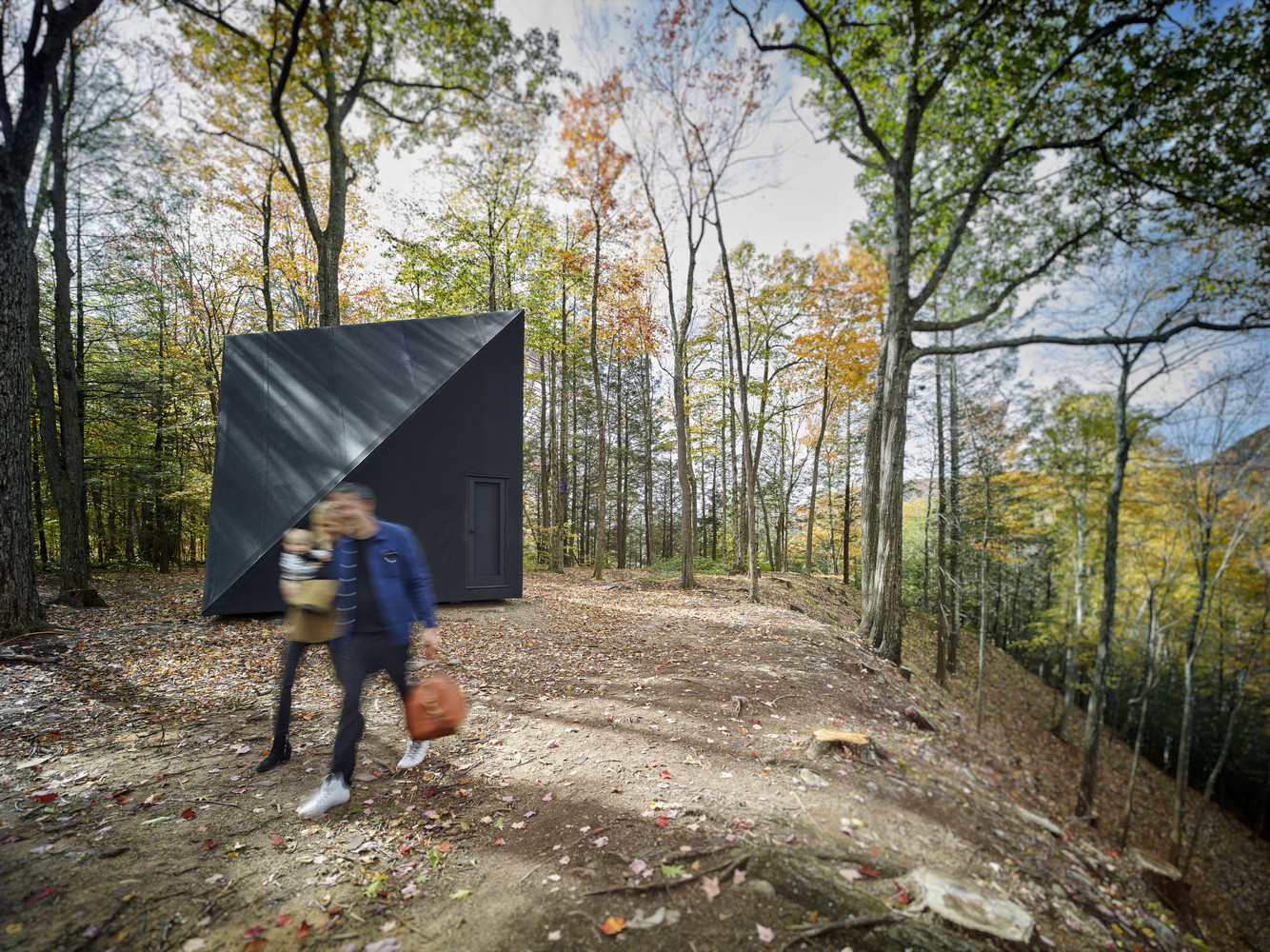 The first A45 prototype is constructed in upstate New York and will be customisable inside and out. Future home-owners can purchase, tailor and have the house built within 4-6 months in any location for any purpose.
Check out some more tiny homes here. 
Photography by Matthew Carbone