The centrepiece of the Art Gallery's transformation is a spectacular new building designed by Pritzker Prize-winning Japanese architects SANAA with Australian practice Architectus as executive architects.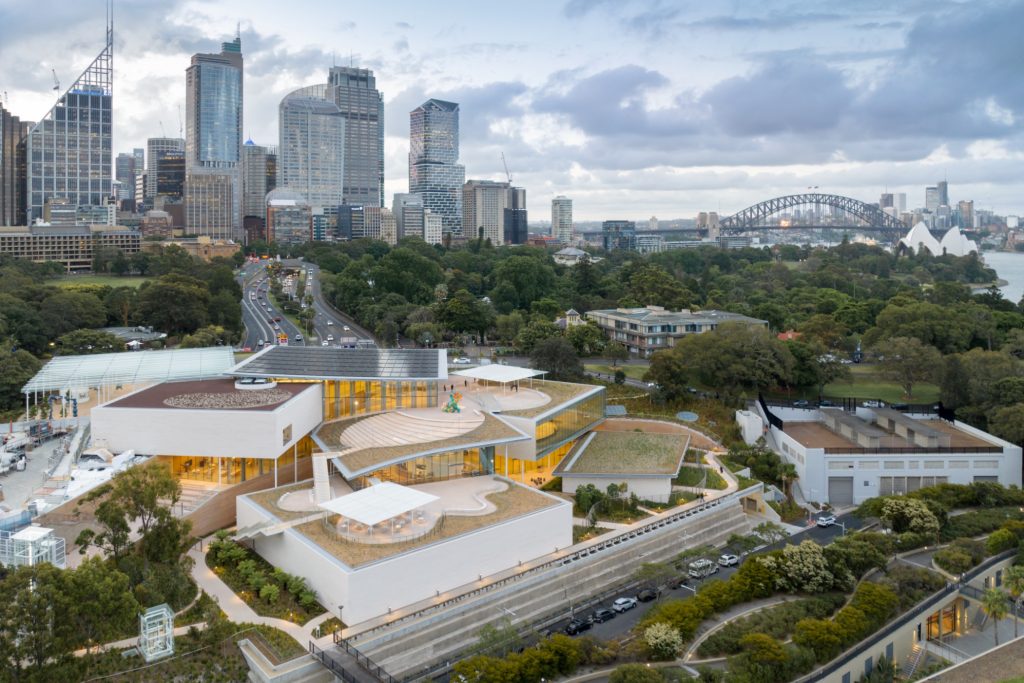 Australia's cultural landscape reached new awe-inspiring heights on Saturday 3 December when the Art Gallery of New South Wales' new building opened to the public. 
The once-in-a-generation, $344 million project has expanded and transformed the Art Gallery, creating a world-class destination for art lovers.
The completion of the project creates a new art museum campus comprising two buildings connected by a public art garden on Gadigal Country overlooking Sydney Harbour.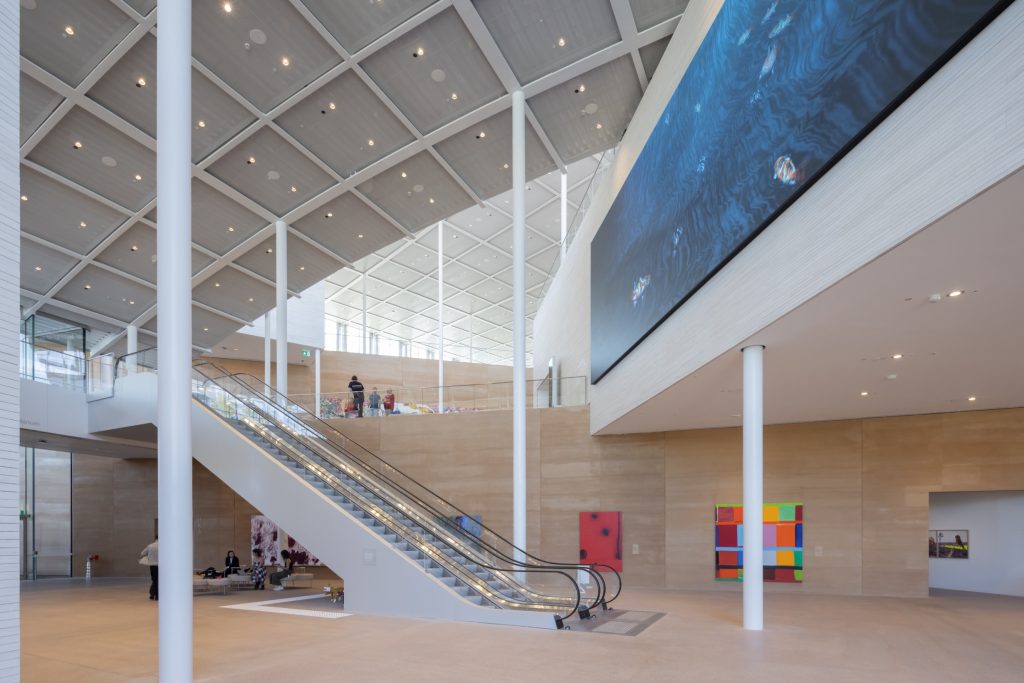 The new standalone building designed by SANAA's Kazuyo Sejima and Ryue Nishizawa – who were this year awarded the Praemium Imperiale award for architecture – is the centrepiece of the expansion, the most significant cultural development to open in Sydney in nearly half a century.
"It has been a wonderful honour to design such an important public building in Sydney," say SANAA principals Sejima and Nishizawa.
"Working closely with the Art Gallery of New South Wales team, we aimed to design an art museum building that is harmonious with its surroundings, one that breathes with the city, the park and the harbour.
"We hope it will be a special place where visitors feel connected to art wherever they are in this beautiful setting."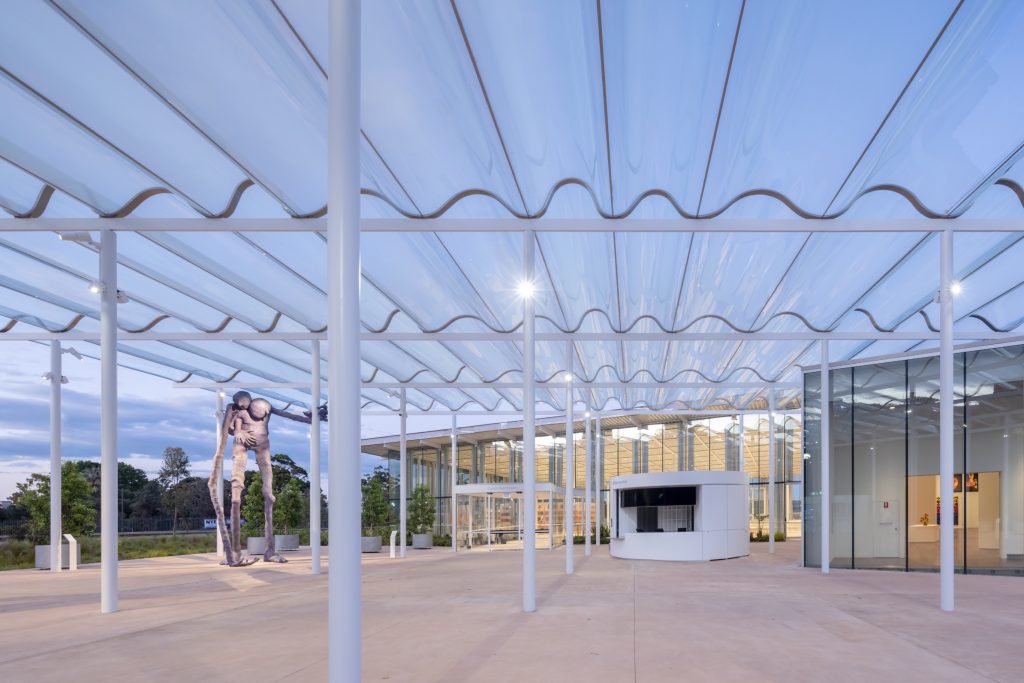 The standalone building almost doubles up the space for exhibitions and features different types of new ways of thinking and new forms of art.
These include the Tank, adaptative re-use of a 220 square metre former Second World Ward fuel bunker, an 1100 square metre column-free gallery for contemporary art, and a gallery for time-based art.
Architectural features include three limestones, clad pavilions that gently step down towards the harbour, 250 metres of rammed earth wall over two levels made with materials sourced from across NSW, and a double-height atrium in the centre of the building reaching over eleven metres at its highest point.
Indoor and outdoor areas of the building are seamlessly integrated with more than 3400 square metres of roof art terraces and courtyards.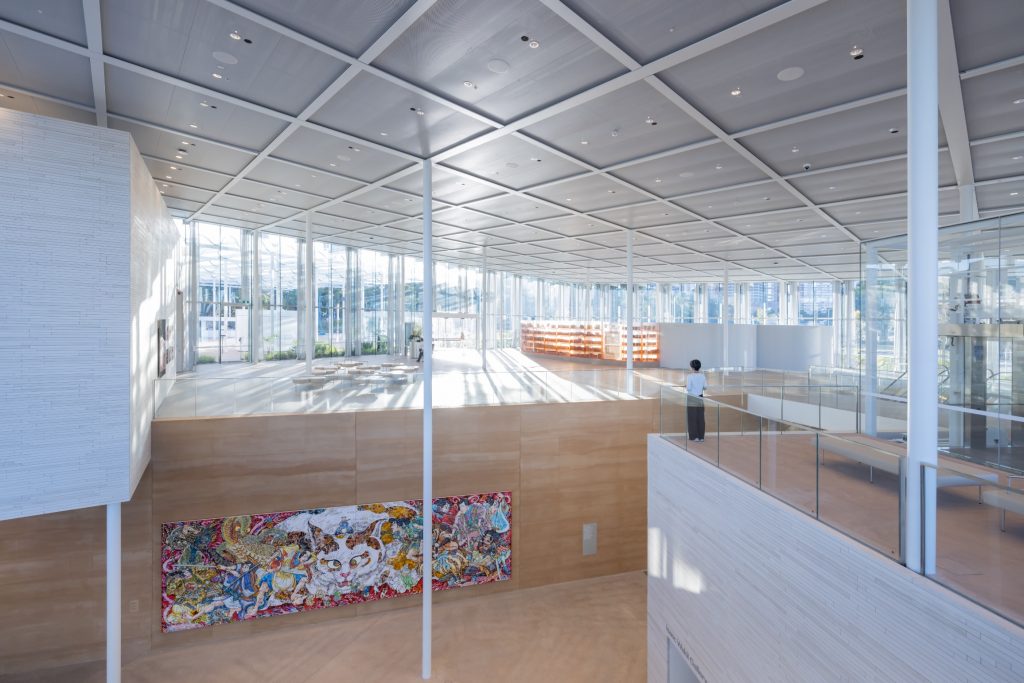 The Art Gallery's original building has been revitalised by Australian architectural firm Tonkin Zulaikha Greer with a full reinstallation of collection displays and an updated Members Lounge among others.
As the executive architect, Architectus worked alongside SANAA from the project's inception in 2015.
Architectus principals Luke Johnson and Dr Stephen Long, along with senior associates John Jeffrey and Jane Fielding, and over 20 others from the practice have closely collaborated with SANAA to bring their design vision to life, drawing on technical nous and rigorous attention to detail.
The practice's team realised the project's remarkable design details and architectural elements such as the sculptural spiral staircase, rammed earth walls, and expansive glazed gallery walls with views across the parkland setting overlooking Sydney Harbour on Gadigal Country.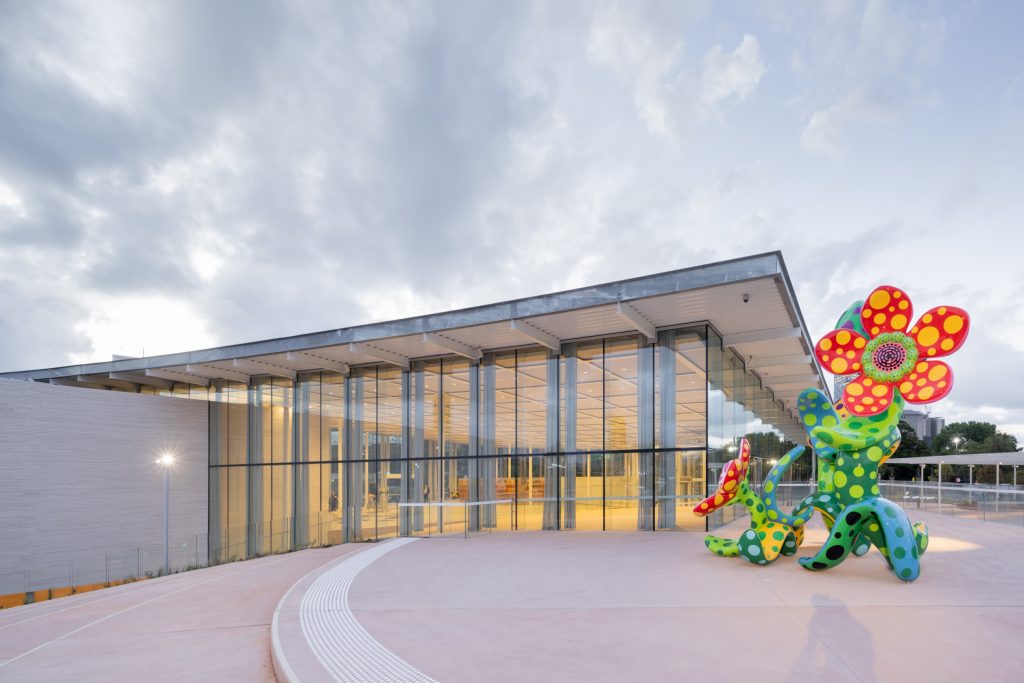 "The Architectus team has been involved in the Sydney Modern Project from its initial conceptual phase, gathering around sketches and models with SANAA in their Tokyo studio," says Johnson.
"Over seven intense, rewarding years we've applied our deep expertise to this complex, city-shaping project, making vital contributions towards bringing Australia's most contemporary art gallery to life."
The new standalone building, public art garden and revitalised historic building bring together art, architecture, and landscape in spectacular new ways, revitalising a flagship public institution and nearly doubling the space for the display and enjoyment of art, providing more art for more people through an immersive experience.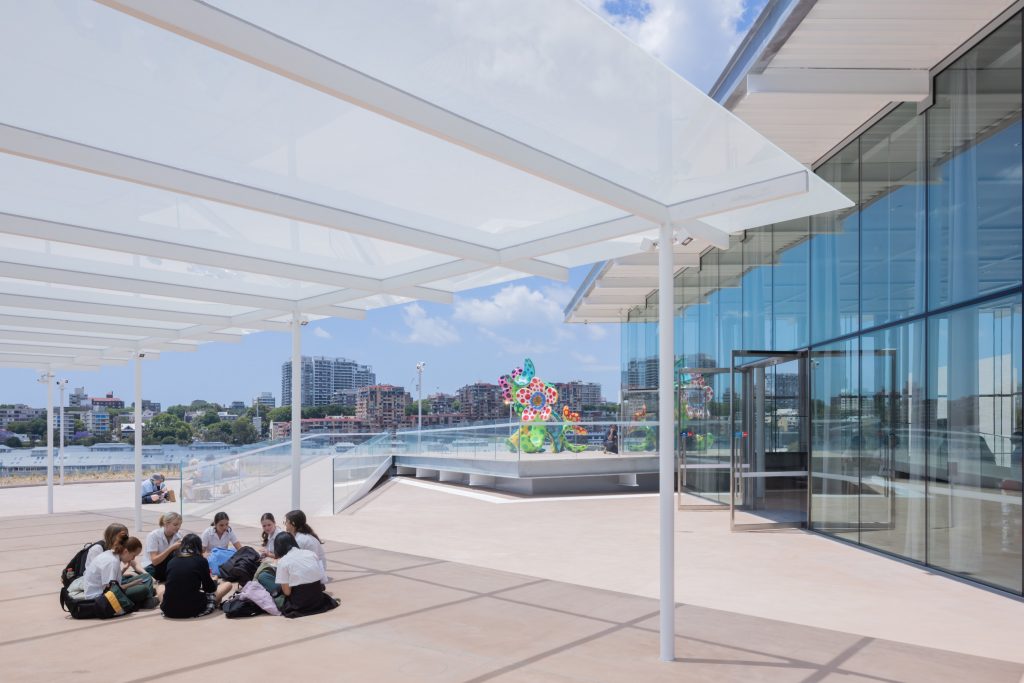 "Our vision has been to transform the Art Gallery into an art museum campus with seamless connections between art, architecture and landscape," says Art Gallery of New South Wales director Michael Brand.
Brand has overseen the precinct's transformation for the past decade.
"I am incredibly proud to now be welcoming visitors to our expansion, which has such a strong sense of place and such an innovative display of art.
"With the support of the NSW Government, our donors, staff, artists and a wide community of supporters, our vision is now a reality.
"This is especially significant given the challenges we faced during the past three years of construction with the impact of bushfires, the global pandemic and record-breaking rainfall.
"From our dazzling new stage, we now offer even more art experiences worthy of our location, our history, the many who have contributed to our development over the past 151 years and the many who will look to us for joy, inspiration and insight in the coming decades."
Photography by Iwan Baan and Jenni Carter.
Discover also how Temple of Boom made its debut in 2022 NGV Architecture Commission.