Tucked away in the rural locality of Koonya, The Glass House by Tasmanian-based architecture practice Room11 sits in perfect peace with its spectacular natural surrounds.
The project was commissioned as a retreat and place to write for its owner with Room11 tasked to ensure the pavilion is deeply connected with the natural beauty it enjoys.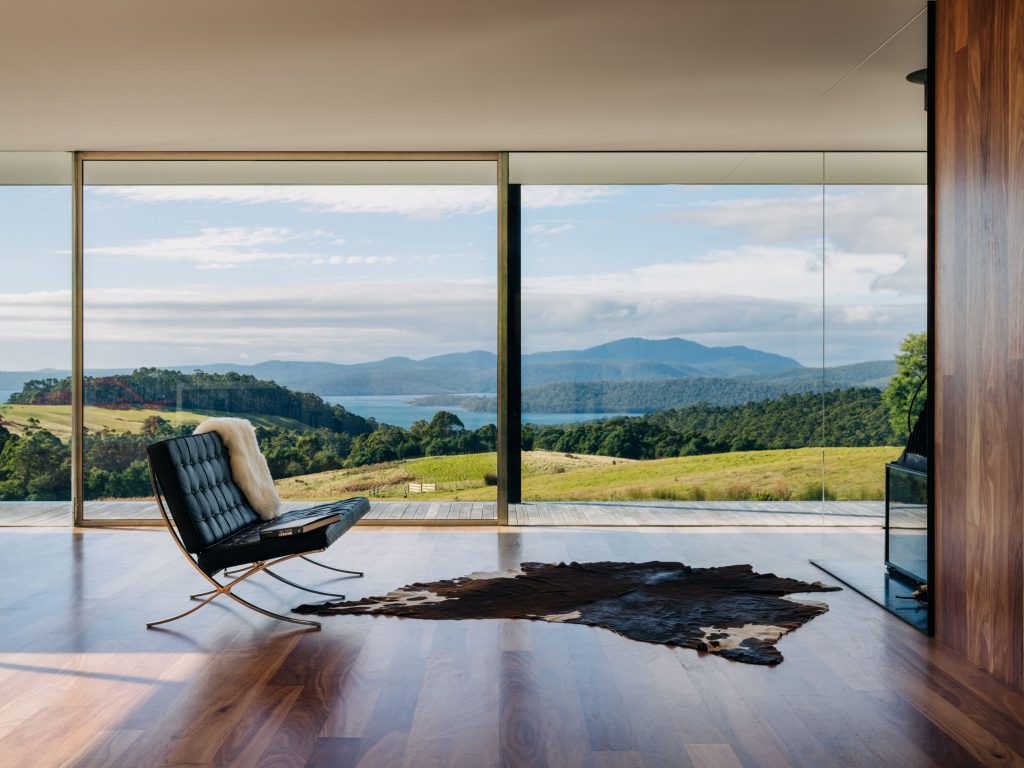 No doubt an alluring brief, architects turned to timber supplier Big River Group for its ArmourFloor in spotted gum, which was used on the project's walls and floors.
Big River Group general manager John Lorente says the materials ensured the space was never at odds with its external climate.
"In maintaining the natural characteristics of the selected woods species, every ArmourFloor sheet offers an individual and natural look with the species' unique grain structures being preserved, so no two sheets look alike."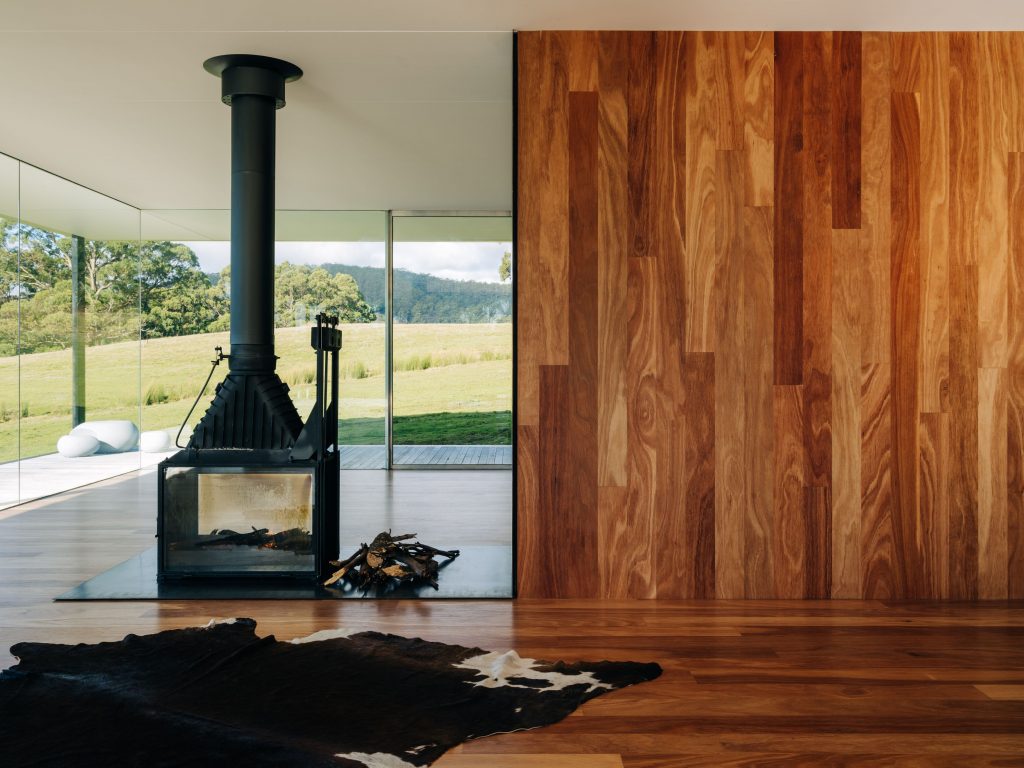 While the spotted gum is definitely the hero, The Glass House also features off-form concrete, which was key to the thermal performance of the structure.
Room11 director Thomas Bailey says all products applied in the pavilion were selected with longevity in the forefront.
"Due to the remote location, there was a requirement for products that do not require a high level of maintenance and can withstand the exposed environment.
"Meeting the requirements of the client, the structure has a deep understanding of its landscape and its unique microclimate."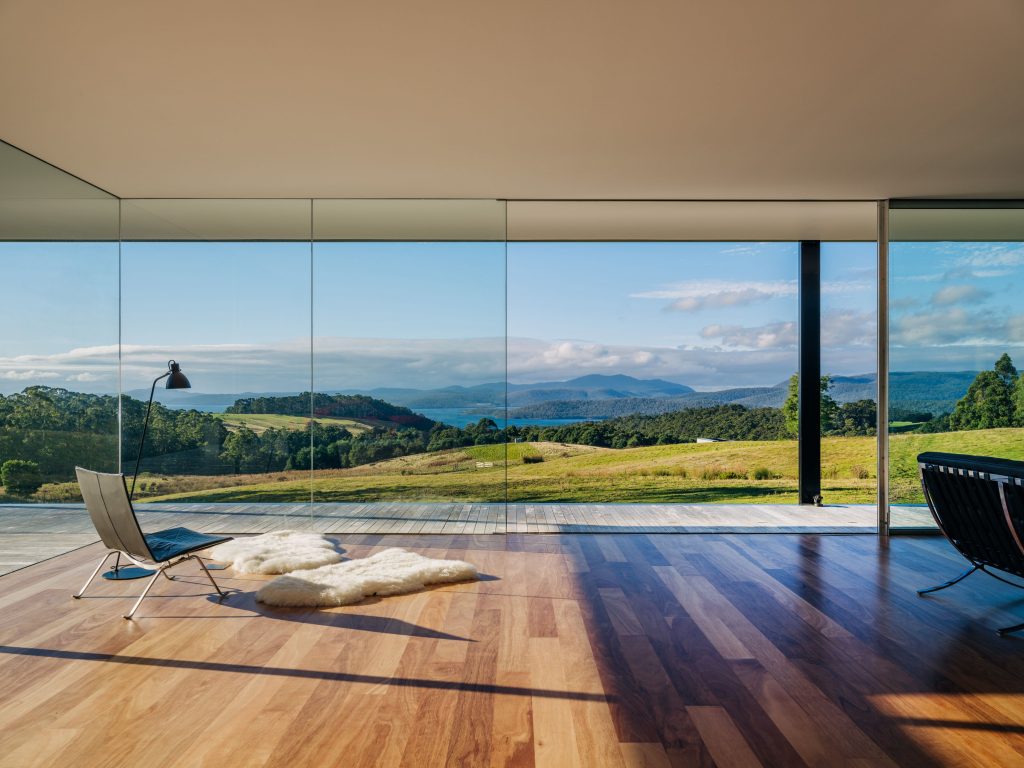 The single-level, fully detached residence is 256 square metres and provides the homeowner with all the basic necessities of rural life – spectacular view included.
The space is divided into a living area, bedroom, bathroom and outdoor platform, which hugs the building, with heating emanating from the humble but hearty fireplace positioned at its heart.
Completely exposed and dutifully ready, this fireplace acts as a reminder of the shelter and warmth guests will be craving throughout the cold Tasman winter.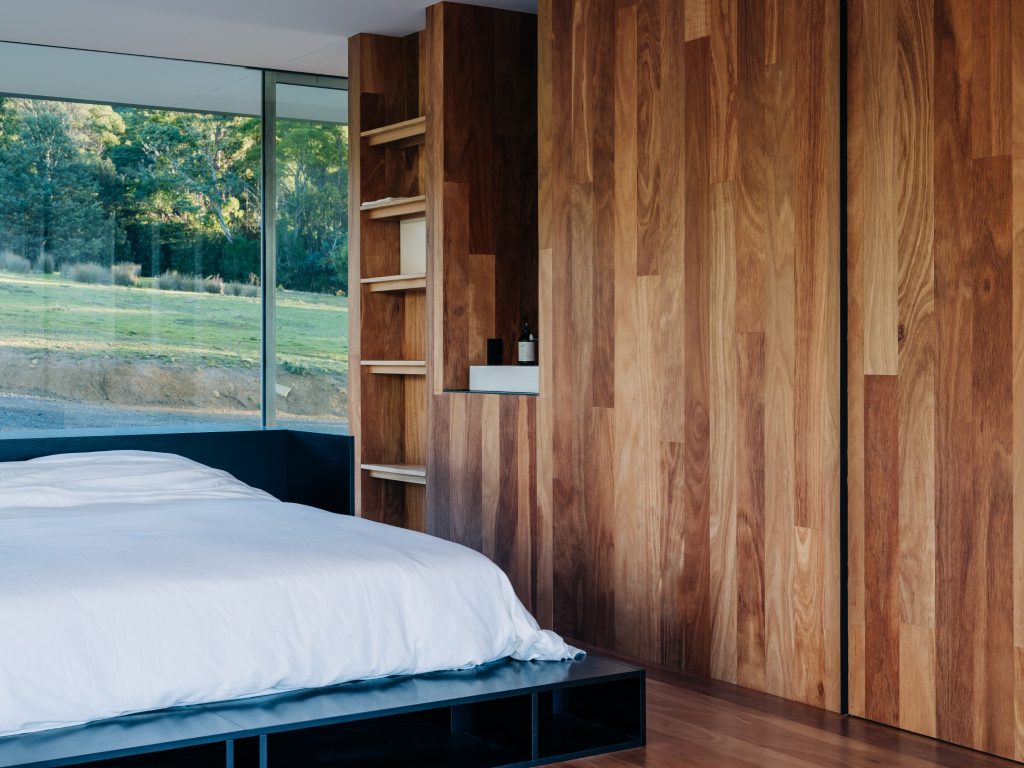 With this reductive design approach in mind, Room11 relied primarily on the glass structures to enhance the experience of the environment and shelter guests from the elements.
"The site opened the way for an extremely open building," explains Bailey.
"This created an opportunity for an open existence that waxed and waned with the fluctuations of the day. The resulting building sits as two planes in the landscape and is realised with nothing superfluous added."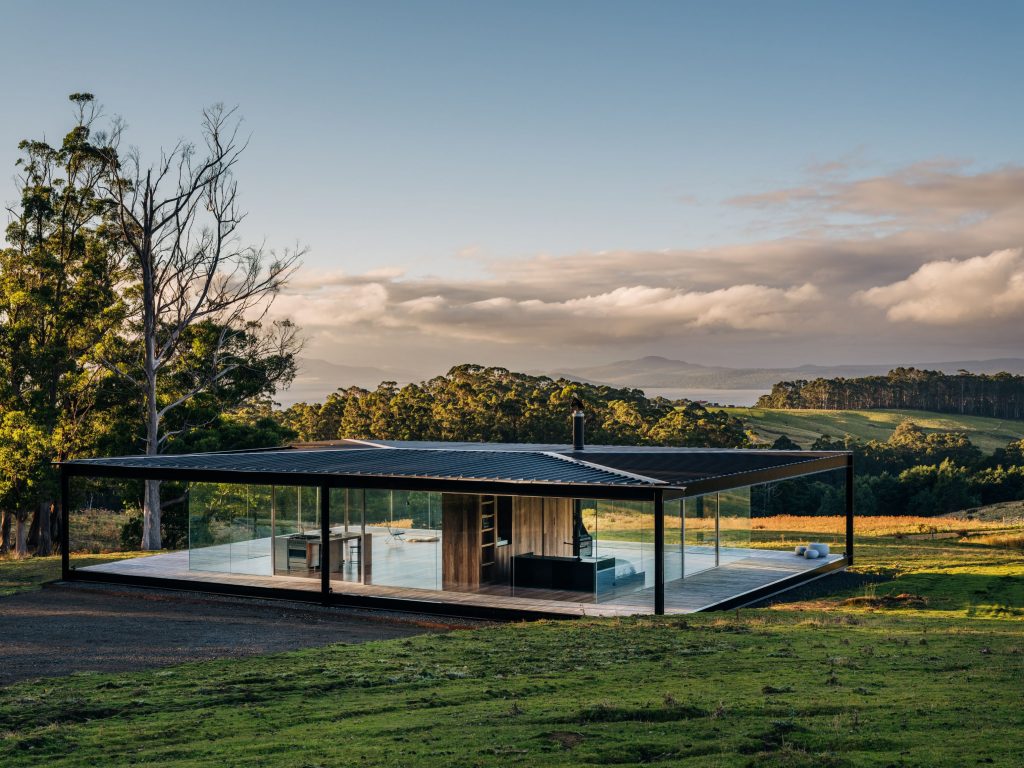 Completed in 2020, The Glass House was shortlisted in the Tasmanian Architecture Awards for 2021.
Photography by Adam Gibson.

Founded in Tasmania in 2002, Room11 has a reputation for creating exemplary architecture in Australia.
Staying in the southern region, FMD Architects channeled the Great Aussie farm through its use of corrugated iron, wood, concrete and rock in this Tasmanian project.