The North Gardens Sculpture Park Landscape Master Plan in Ballarat was among 13 projects that picked up excellence awards at last night's Landscape Architecture Awards.
The project was a collaboration between Mandy Nicholson of Tharangalk Art, Glenn Romanis and Isobel Paton of BASALT Art Landscape Sculpture and David S. Jones of Deakin University.
It was applauded for producing "a strong and genuine consultation process with traditional custodians" through Wadawurrung concepts of nurturing, healing, learning, sharing and cultural relationship building.
The jury also recognised the master plan's "significant and in-depth inclusion" of cultural values and knowledge.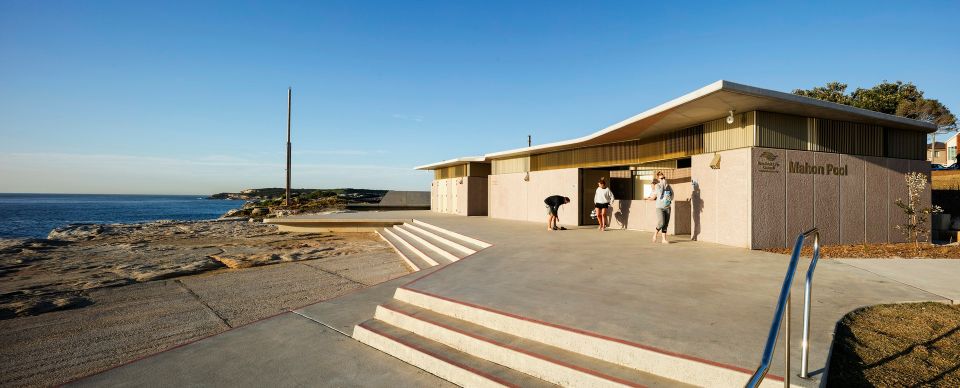 The night's Award of Excellence in Small Projects went to Sue Barnsley Designs for the Mahon Pool Amenities project in NSW, which the jury described as a "simple yet memorable and poetic project" with "profound respect" for its "sublime" coastal surrounds.
OCULUS' Arkadia Apartments project picked up the Award of Excellence for Gardens, lauded for its "great thought leadership in the design and realization of a productive, human-centric, high performing garden" in high-density urban living.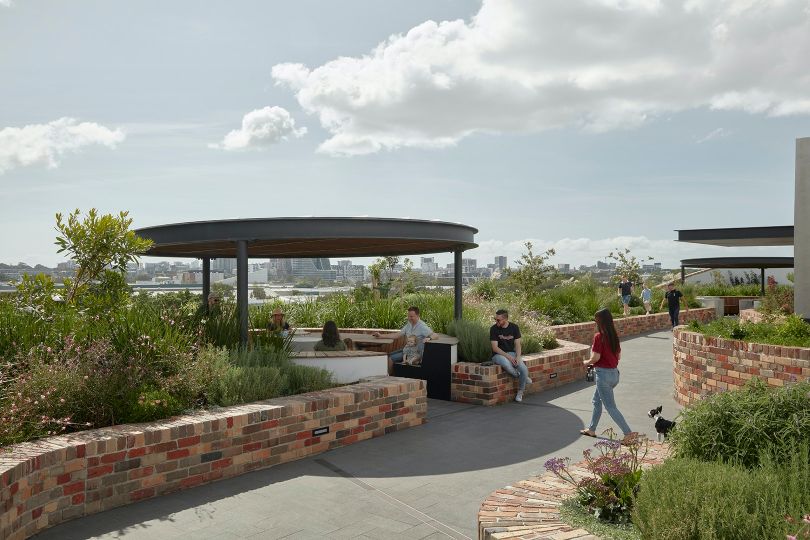 This year's Landscape Architecture Awards jury included architect Jefa Greenaway, landscape architect and urban designer Garth Paterson and 2019 AILA Karl Langer award winner Rebecca Lee.
It made particular note of the strong current of diversity and equity in the shortlisted projects.
"We were delighted in the strong presence of work that involved true Indigenous involvement and outcomes, work that catered for the disadvantaged or less able in society, and the strong representation of small space and gardens," says Australian Institute of Landscape Architects CEO Ben Stockwin.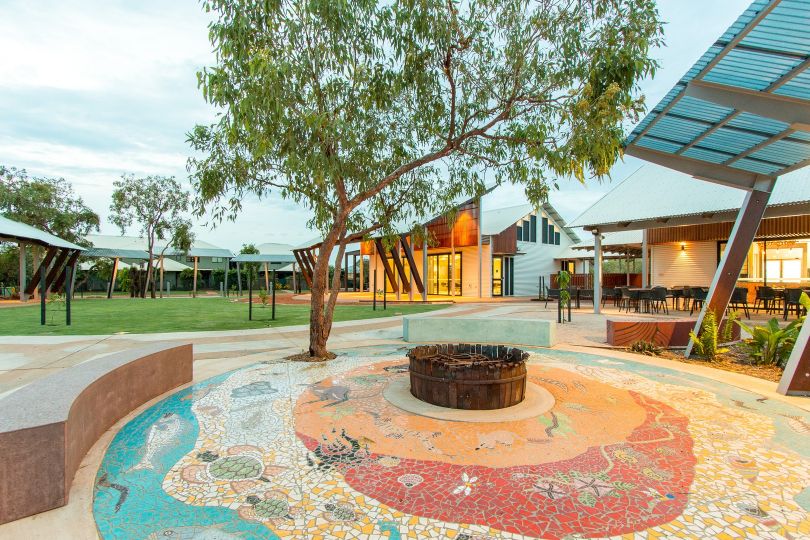 Also celebrated for its work with First Nations peoples was the eLiyan-ngan Nyirrwa (Cultural Wellbeing Centre) from Nyamba Buru Yawuru / MudMap Studio, which won the Health and Education Landscape Award of Excellence.
The NSW Report on culturally appropriate First Nations consultation with Barkandji Maljangapa Nation from Jock Gilbert and Sophia Pearce, RMIT University Landscape Architecture Discipline won the Research, Policy and Communication Award for Excellence.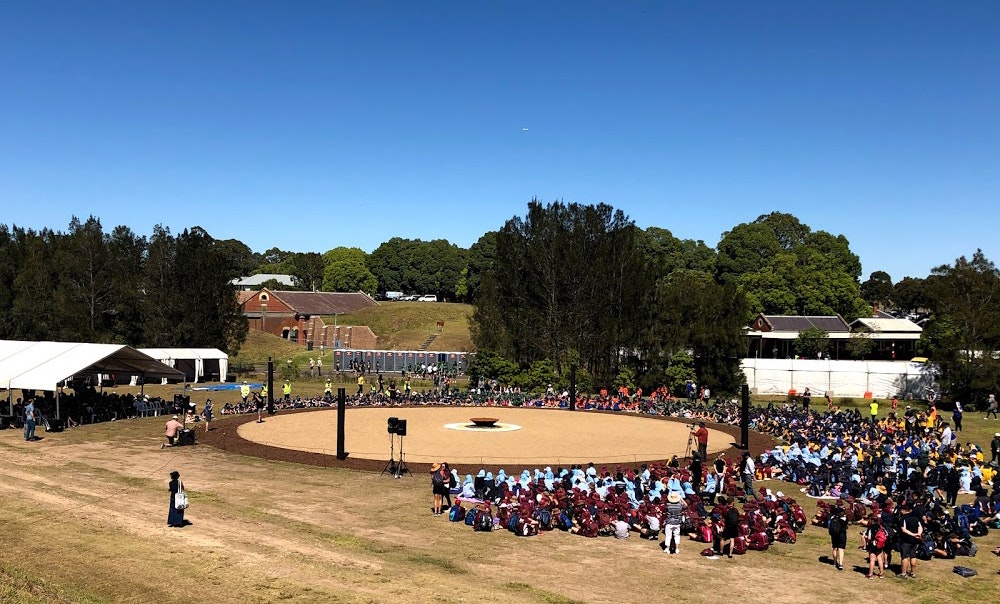 While the Murama Healing Space & Dance Ground from the Murama Cultural Council in partnership with the Sydney Olympic Park Authority won the Community Contribution Award for Excellence.
The night's other excellence awards winners were:
Play Spaces – Railway Park by Plummer & Smith Bundjalung
Infrastructure – Eastern Regional Trails Strategy by Fitzgerald Frisby Landscape Architecture
International – Feng River Park by GVL Gossamer
Land Management – Small Creek Naturalisation – Stages 1 and 2 by Landscapology and Bligh Tanner
Landscape Planning – Siting and Design Guidelines for Structures on the Victorian Coast by REALMstudios
Urban Design – Central Park Public Domain by Turf Design Studio with Jeppe Aagaard Andersen (TURF with JAAA)
Civic Landscape – The Garden of Cloud and Stone by Jane Irwin Landscape Architecture
See the full list of winners on the AILA website.
Lead photo: North Gardens Sculpture Park Landscape Master Plan, Ballarat.