Sitting more than 1000km north of Perth, the Ningaloo Centre, designed by SITE Architecture Studio, was undertaken by the Shire of Exmouth as a place for locals to connect and visitors to discover the unique Ningaloo Coast World Heritage area.
The $34 million centre is a 5,062sqm, multi-purpose building comprising a visitors' centre, café and gallery space, museum and exhibition areas (created in collaboration with exhibition designers Freeman Ryan Design), a library, and a function centre and play areas designed as independent and connected user pods.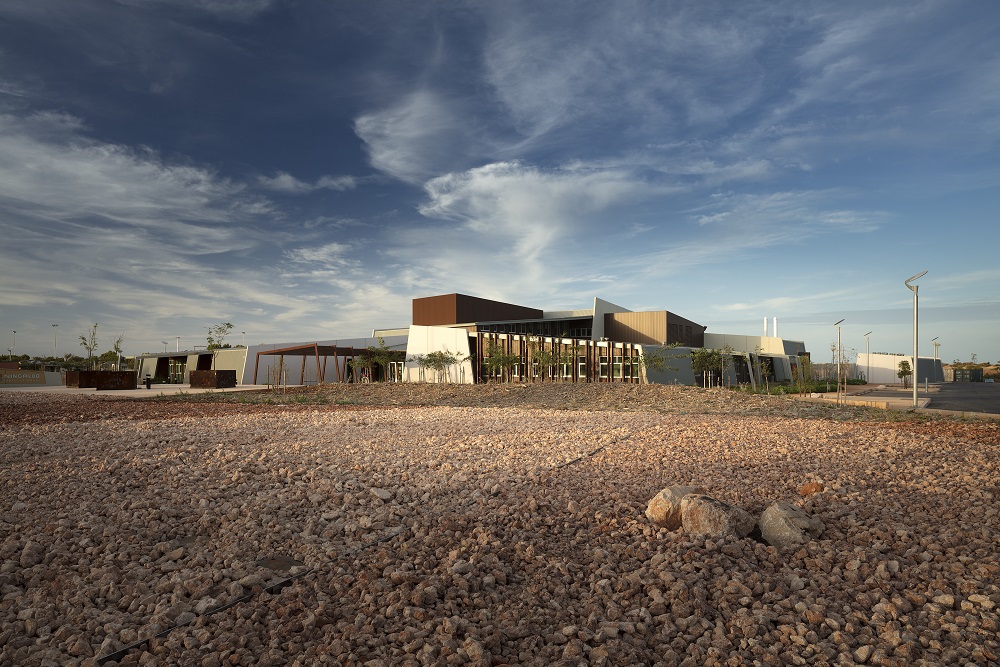 A fully equipped wet and dry laboratory, preparation area and aquaculture workshop provide the University of Western Australia and TAFE with a much needed base for Ningaloo Reef research and training.
The research building functions independently from the visitor centre and its clever orientation and planning of the workshop and lab areas have resulted in good integration opportunities with the marine exhibition spaces.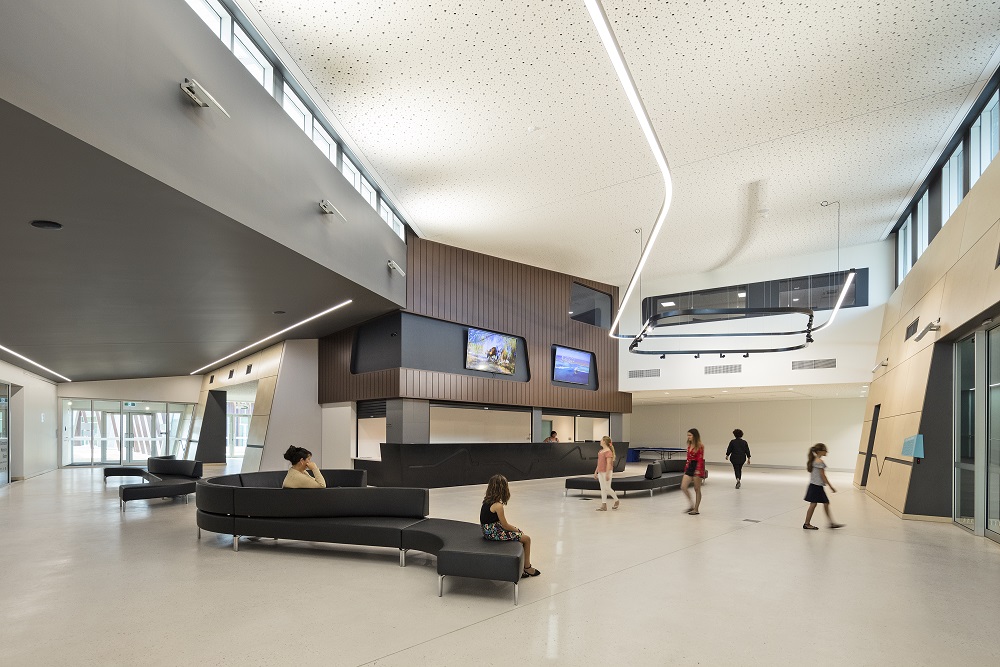 Paul Edwards, director of SITE Architecture Studio is well known for civic building designs rich in community and cultural significance.
"We set out to create a centre that brings community and visitors together under the one roof. We consciously designed the Ningaloo Centre to support tourism while meeting the needs of local residents," says Paul.
The building seamlessly achieves this through links and walkways that create a subtle overlap between spaces. Backpackers and locals are free to mingle in communal areas that provide food and beverages as well as Wi-Fi.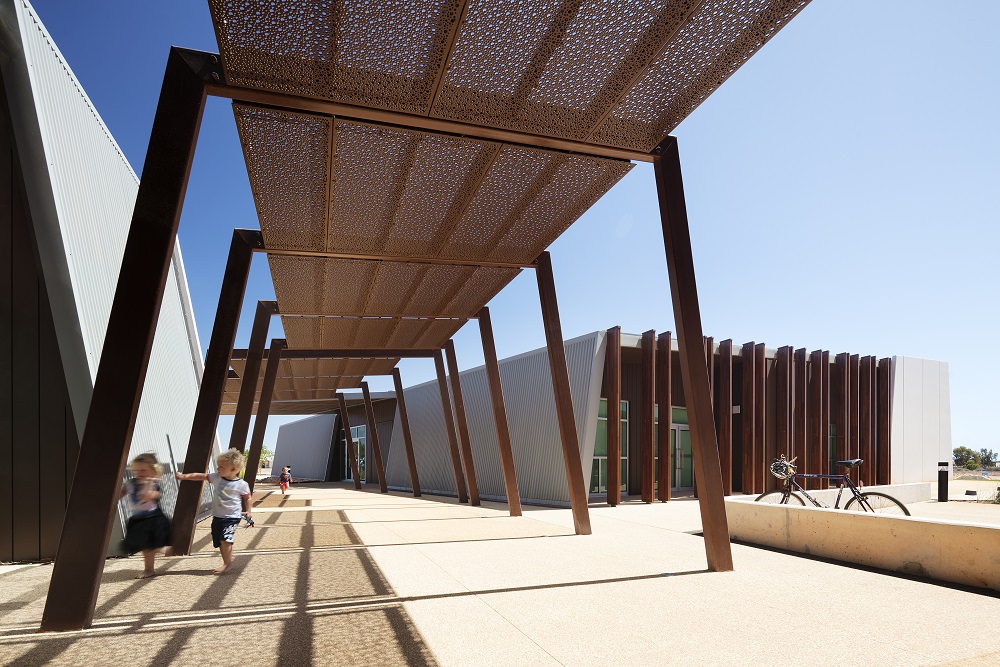 The building design is sensitive to the surrounding topography and climate with the use of massive structural elements echoing the strength of the Cape Range landscape.
The inclusion of natural light and passive cooling were central to the design. Bunkering of various building elements within the ground to stabilise temperature variations and designing for the discrete and independent operation of each pod allows the Centre to function in a variety of modes, minimising energy consumption, cleaning and wear and tear.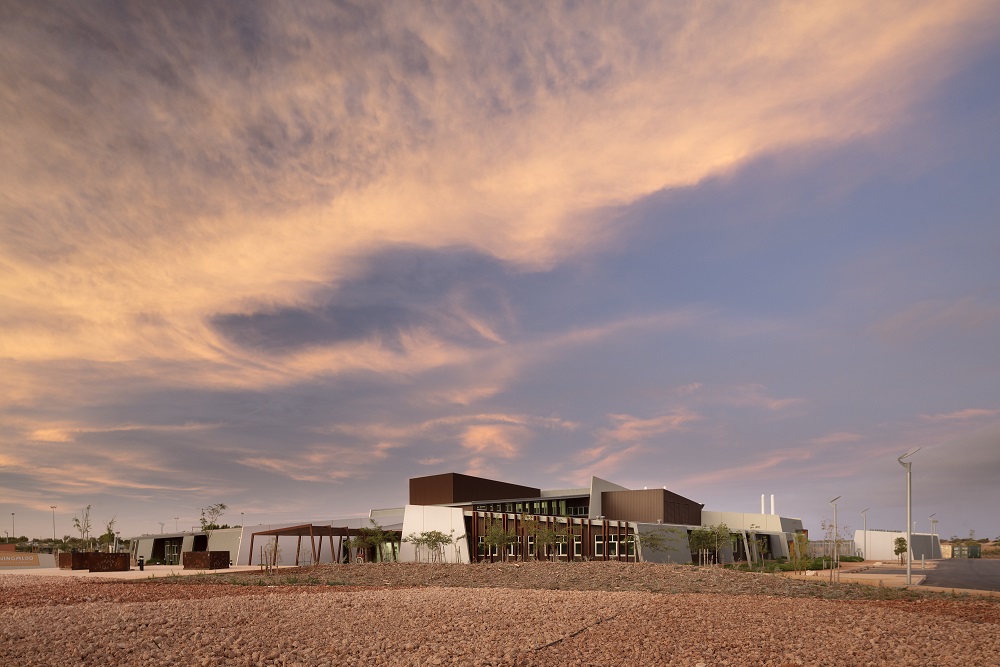 "The challenge in creating the Ningaloo Centre was creating a building that integrates a range of purposes without corralling people into separate zones."
"Access ways and connections between the flexible user pods were essential to the building's success which as a landmark facility, serves multiple purposes and yet functions cohesively," he shares.