Richard King Design was engaged to design a remodel of a house situated in Kingsville. The project, a dilapidated Federation worker's cottage with a 1990s lean-to, was extensively demolished and extended into a two-level contemporary house that grew the spatial footprint from 85 square metres to 185 square metres. The remodel was accomplished within a two-year time-frame from concept to completion.
To reference the building's original architectural character, principal of the practice Richard King extended the existing gable end roofline through to the rear, and the generous roof height and proportions were utilised to include a mezzanine level.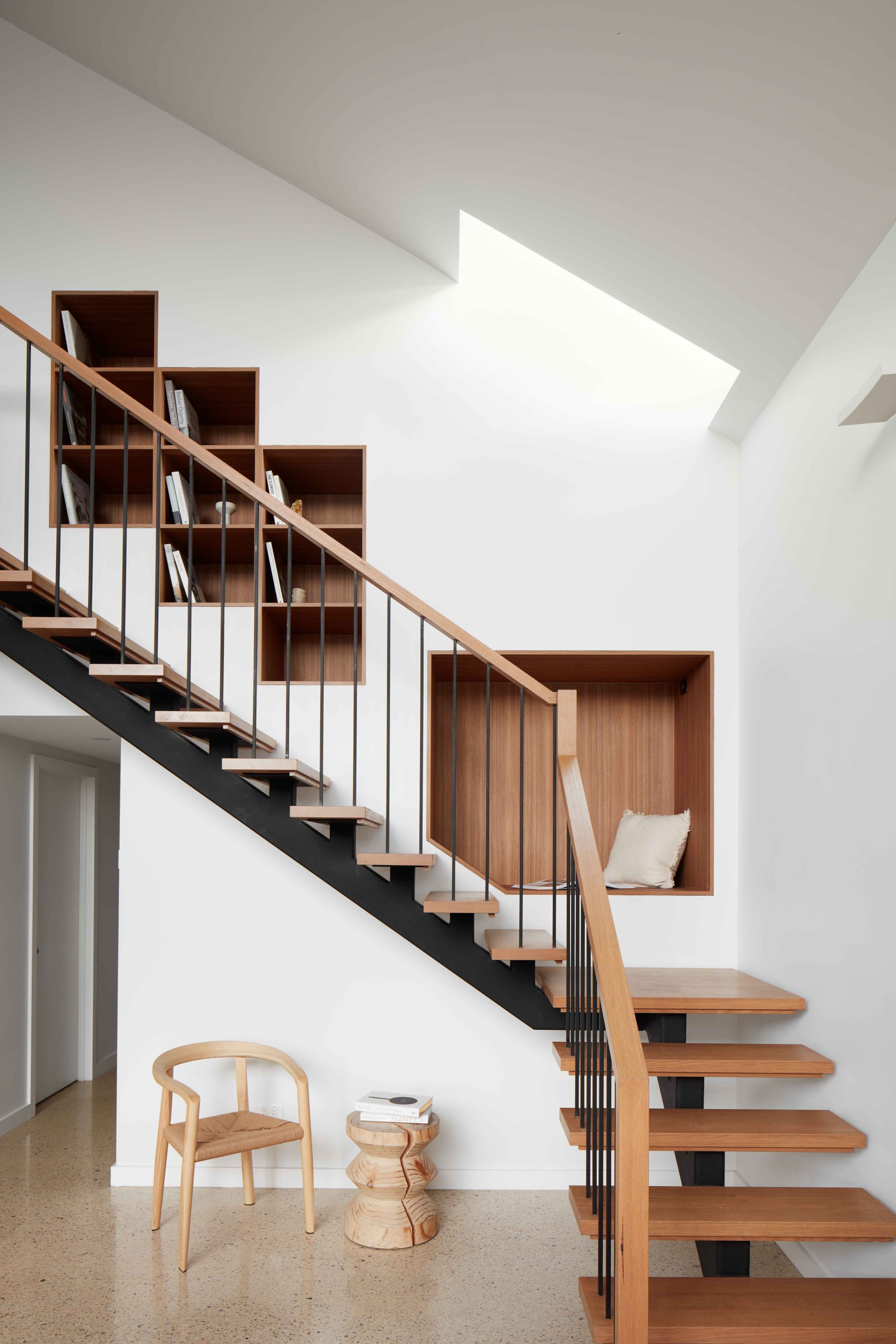 The house has a mix of private, social and workspaces, with the front portion of the house retained as bedroom and adult living space. A central spine corridor connects the older section of the house to the new and an additional bedroom, bathroom, mud room/laundry have been incorporated into the design. These new areas lead to a double-height, open-plan kitchen, dining and social living room at the rear with a feature staircase that leads up to the large mezzanine study and en suite.
Sustainability was a key driver for this project and King's design followed passive-house principles. There were, however, three other important aspects of the project.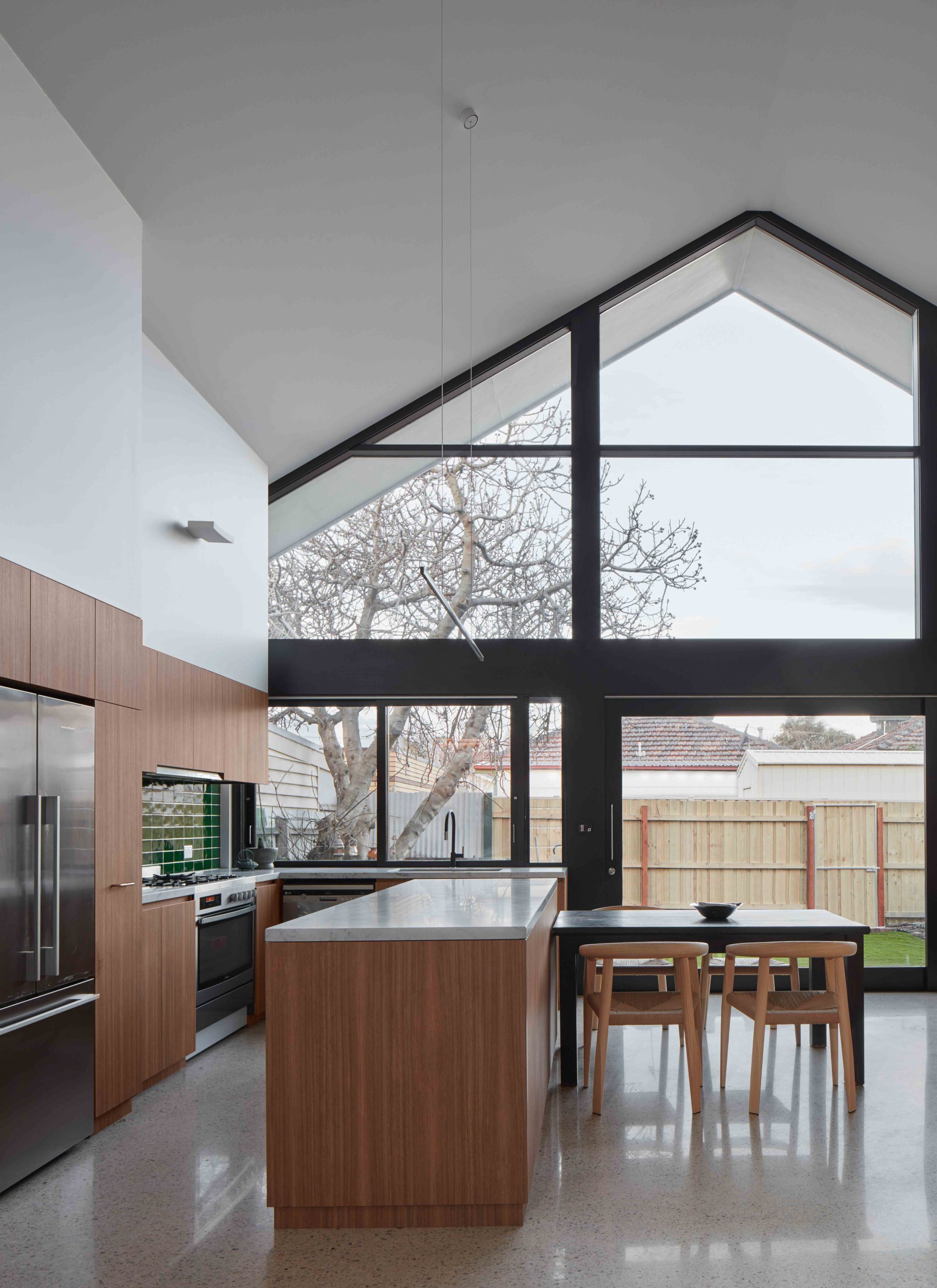 The first was the Heritage aspect that involved a sensitive refurbishment of the original front portion of the property, which included extensive restumping and careful restoration of existing period features.
The second design consideration was light, as the manipulation and control of light was an important component of the overall design. To ensure ample natural light, the main east-facing glass wall absorbs natural light during the day while the artificial lighting is based on a two-tier principle with indirect up-lighting at high-level and task lighting at low-level. The implementation of this two-tier lighting design ensures that there is an even distribution of light, but it also creates an intimate atmosphere in the evenings.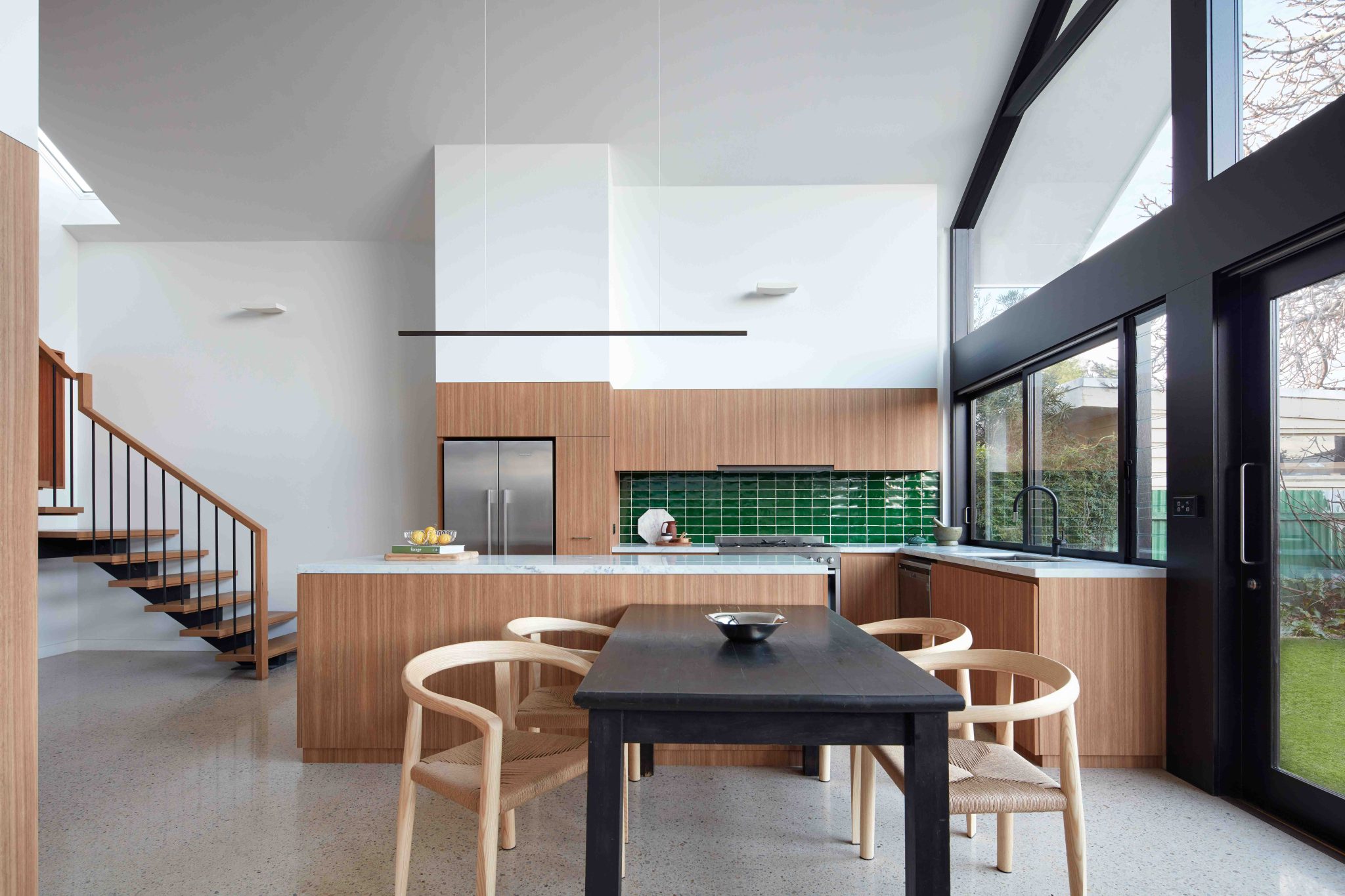 Finally, the material palette was to be authentic so that the materiality stayed true to the original building to retain its unique character. The external weatherboard cladding was extended through into the new addition and the east-facing, double-height glazed wall is set into timber framework and cladding, all finished in a dark stain. To complete the design intention, the internal finishes are warm and natural and accentuate the monochromatic architectural features.
Photography: Tom Roe
Architect: Richard King Design