City of Parramatta has released an updated concept design for the public domain at the heart of its $2 billion Parramatta Square CBD urban renewal project. The enhanced plans, now on public exhibition, include an interactive 'digital carpet', grassed terraces, smart shading structures, a grove of historic Cabbage Tree Palms, and billabong water features.
The recalibrated plans are the result of an extensive community consultation process undertaken in October 2015, in which residents and stakeholders provided valuable feedback on a Draft Concept Design. That feedback, along with considerable milestones in the design and planning of Parramatta Square, has helped shape the Enhanced Concept Design that is now available for public comment.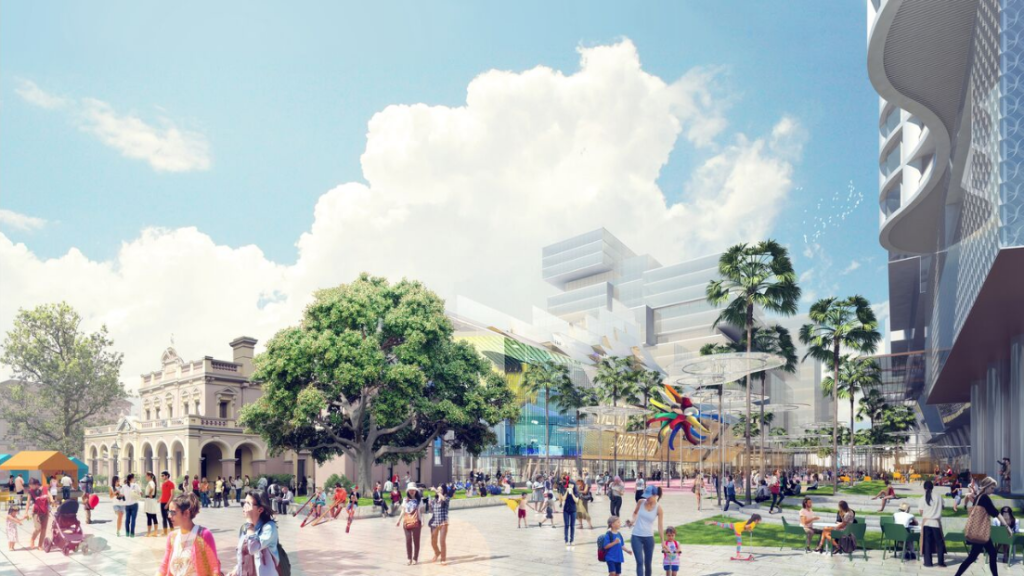 "This Enhanced Concept Design complements the world-class architecture of Parramatta Square and ensures there is connectivity between the buildings and Public Domain," said City of Parramatta Council Administrator Amanda Chadwick. "It's important for the community to know that its feedback on the Draft Concept Design has helped us get to this significant step and I encourage everyone to again have their say as we look to build a first-class precinct in Parramatta Square."
The concept design was created by 4² – a design team including award-winning firms James Mather Delaney Design (JMD), Taylor Cullity Lethlean (TCL), Tonkin Zulaikha Greer (TZG) and Gehl Architects, Denmark.