Designed by GroupGSA for Westpac at Parramatta Square, this workplace is "centred on the employee proposition".
The new workplace unifies Westpac's existing Concord and Parramatta sites in the heart of Western Sydney.
The workplace, totalling 18,000-square-metre across eight floors, is designed to foster a strong connection to the place with a vibrant cultural overlay.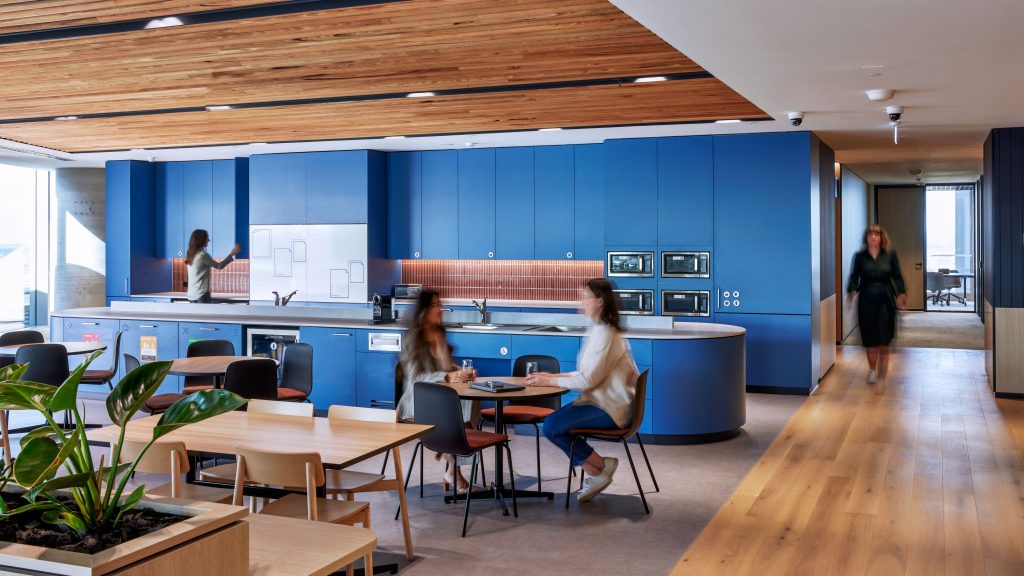 GroupGSA principal and lead designer Pablo Albani says the dynamic floorplate featured a kaleidoscope of working environments to embrace work hybridity and collaboration.
"The design places emphasis on functional and adaptive working environments to promote engagement, collaboration, and idea creation," explains Albani.
Workstations are flanked with break-out team bases, neighbourhood huddles and Co+Lab spaces with flexible walls across the work floors.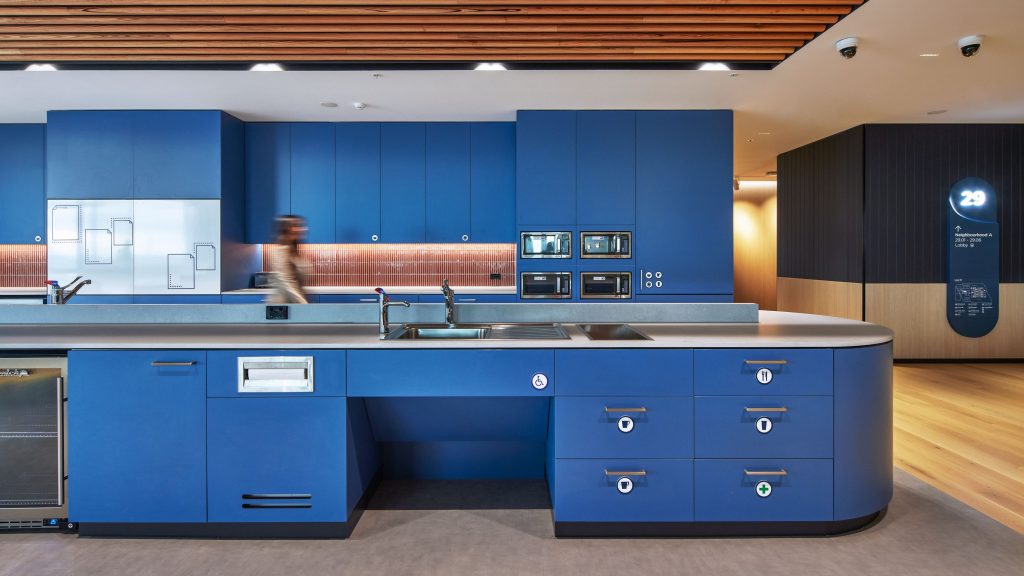 'Unbookable' pods allow for spontaneous meetings, while one-person focus rooms provide privacy for client consultation.
"This is a workplace that will fundamentally evolve as a primary collaboration site, rather than a place for ownership of a desk and a chair.
"Each floor has a vast gathering space to encourage congregation and a sense of community and is bounded by collaboration and training spaces. As you move away from the void, the workspaces become quieter until you get to a higher concentration of enclosed spaces."
Reflective spaces, like the retreat space, are reserved for the outer reaches of the building, with elevated panoramic views.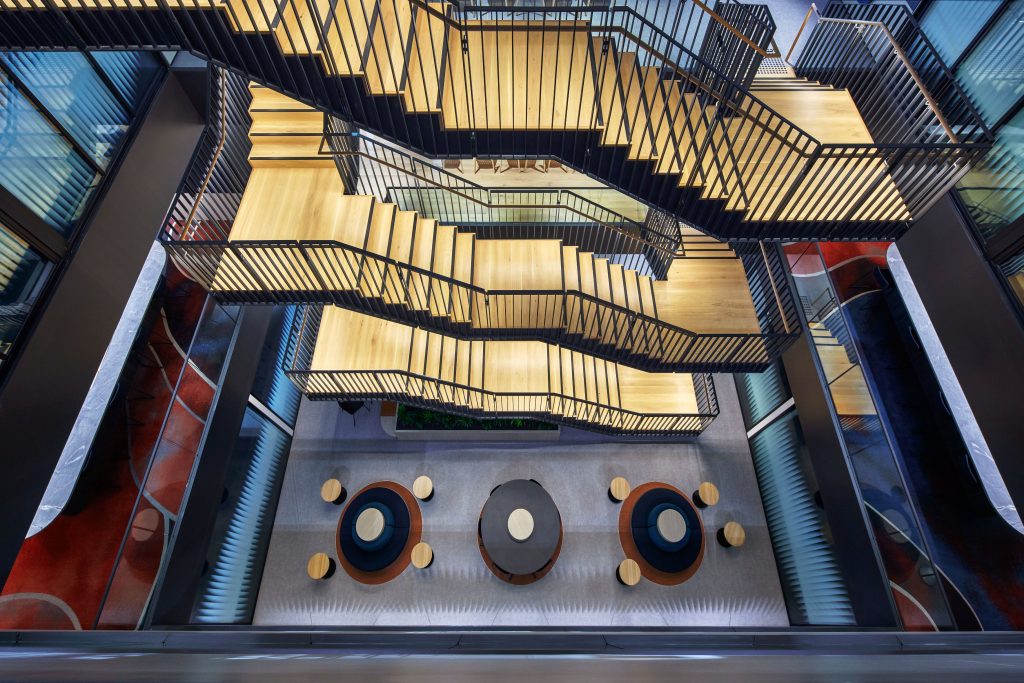 Wellness and reset zones are designed for staff to refocus and recalibrate, featuring cushioned rest pods in dark green tones and ceilings drenched in greenery. Reflection rooms feature foot baths and also spaces for mats.
The design takes visual cues from the design concept – 'a gathering place'.  
Finishes give prominence to local materiality or, at minimum, had their beginnings in Australia to align with the brand's ethos.
The project team opted for suppliers with an indigenous arm or access to indigenous resourcing, including Zenith FG, Schiavello and AWM. 
Photography by Toby Peet.
Interested in more workplace design from GroupGSA? Check out the global design studio's work for Microsoft Sydney headquarters.