You would be hard pressed to find a moodboard that doesn't feature a piece of Nordic design or architecture these days. Globally, we have become obsessed with the muted tones and bleached timbers characteristic of modern Scandinavian living. For those bordering the Arctic, however, there is a bigger and more permanent trend at play, which is steadily making its way south. More than 50 percent of all residential projects built in Sweden and Finland are prefabricated modular dwellings, made in factories and installed on-site.
Traditionally, modular housing has been stigmatised by limited design and material options, due to keeping costs low through mass production. This stigma is fast changing, with new technology and a shift in design focus. Opening up flexibility in design, new homeowners are now able to take full advantage of the benefits of this type of construction, while still having a home designed around their needs and budget.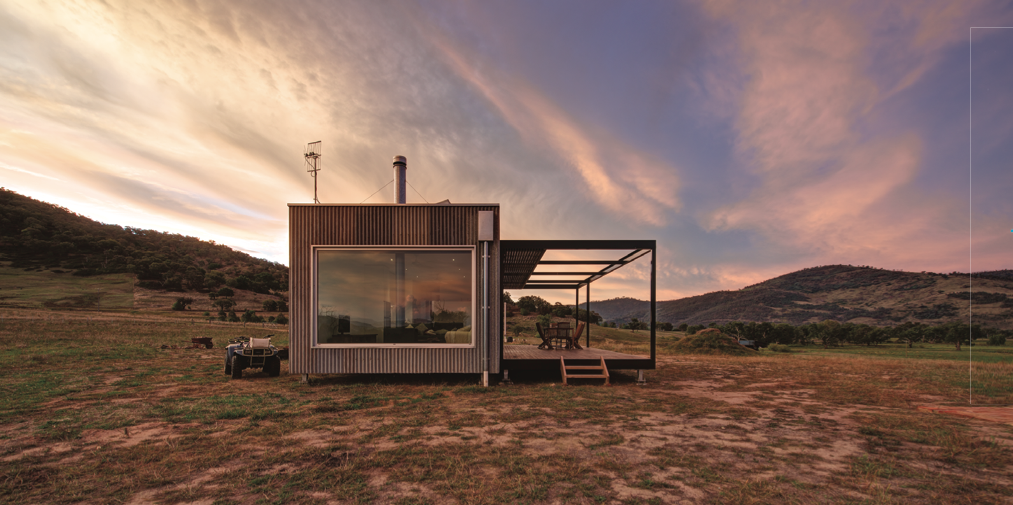 Melbourne-based Modscape is at the forefront of design-led prefab housing, with its studio and factory delivering a diverse range of homes to the far reaches of our continent. "The factory environment in which the modules are constructed ensures the risk of weather and site delays are eliminated," says Jan Gyrn, Modscape's director, pointing to the fact that a home can be constructed and installed in 12 weeks from the issue of a building permit.
Gyrn's team of architects and interior designers is at the core of this operation and its growing portfolio of residential projects belies the fact that these homes are delivered in truck-sized modules. The team also collaborates with other architects designing prefabs, offering advice and management of site and regulatory requirements.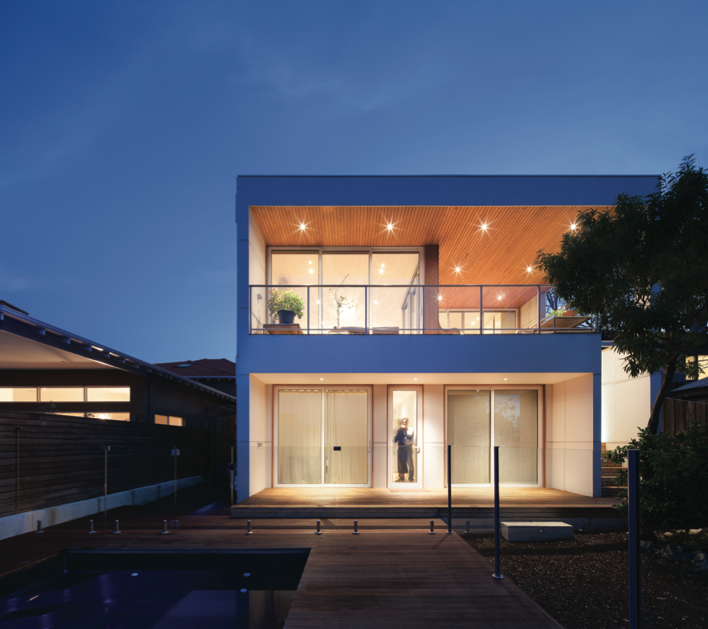 The rapid construction cycle of prefab ensures that Gyrn and his team document each project thoroughly, which results in greater cost control and precise design resolution, minimising surprises for clients throughout the design process. Each module comes plumbed and wired, as well as fitted out with all internal finishes and fittings, right down to the toilet roll holder, prior to delivery.
Aside from the benefits of an accurate budget and time-frame to each project, "The beauty of modular design is that it can be added to at a later date," says Gyrn. "Our clients can still be living in the property while we construct the extension in our factory. This helps to minimise the time our clients need to be out of the property, avoiding renting elsewhere."
Architect: Modscape