Above: V300ZEFIRO electric multiple unit (EMU), Italy. Image courtesy Bombardier Inc.
A private company has released a $200 billion plan for a high-speed rail network connecting Melbourne and Sydney via Canberra, with the construction of eight new cities along the way.
Consolidated Land and Rail Australia (CLARA) is the group behind the plans – a company whose advisory board includes two former premiers, Steve Bracks and Barry O'Farrell. CLARA has partnered with international companies to develop the proposal, which would be supported financially from private investors and founders, with no input from taxpayers.
The rail line would run trains that can reach speeds of 500km/h, getting commuters from Melbourne to Sydney in one hour and 50 minutes. The railway, however, is not the only aspect of the plan. The CLARA proposal also includes the construction of two inland cities in Victoria and a further six in New South Wales. These cities will be "SMART" cities – proposed to facilitate renewable energy, open data, affordable homes, and within reach of a capital city in around 10 minutes, connected by the high-speed rail.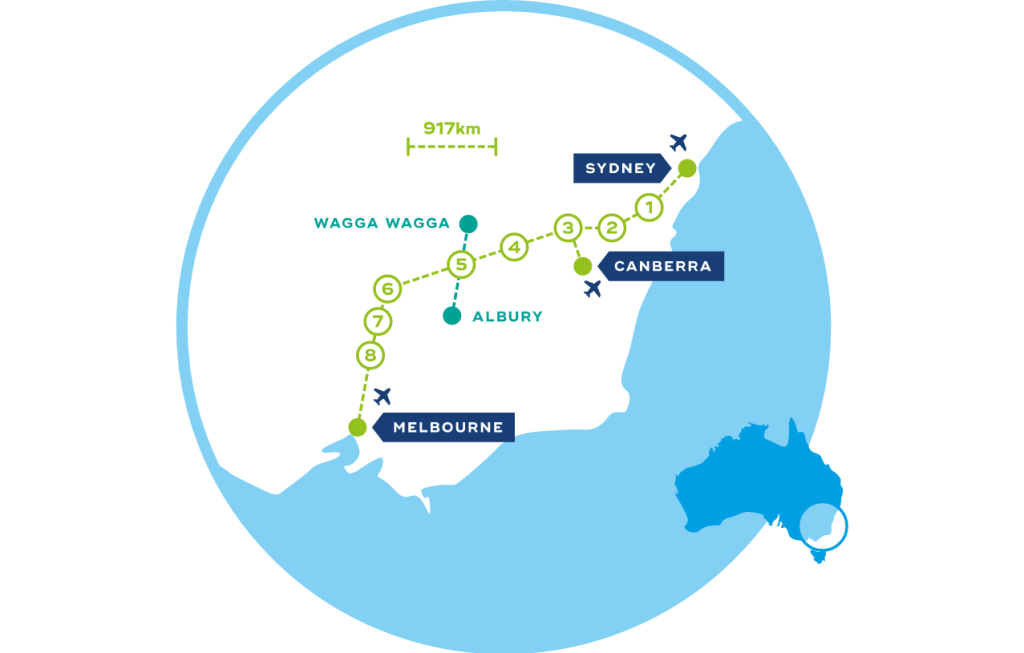 The company's proposal is focused on the concept of "de-centralising the Australian population away from major cities into viable, sustainable and high tech second tier inland cities," and solving the increasing issue of overcrowding.
CLARA has now reportedly met deals for land in regional areas that will support the new cities. Construction of the train line would begin with a $13 billion leg stretching from Melbourne to the Greater Shepparton Region. Two new cities also be built along the line over a 30 year period. CLARA claim this leg of the plan can begin within five years, with the high speed rail connection and first stage of the new cities up and running within a decade, provided it gains governmental approval.
In March, Prime Minister Malcolm Turnbull met with CLARA, following which, he announced a "radical new funding plan" that could see the transport fantasy speed into reality, news.com.au reports.