The winners of the 2022 Landscape Architecture Awards in Victoria were announced on 22 June by the Australian Institute of Landscape Architects (AILA).
The awards are an annual program designed to celebrate excellence in landscape architecture.
A total of 60 projects were entered in Victoria, with 34 awards allocated in areas that successfully demonstrate the positive impact that well designed outdoor spaces have on public life, such as Health and Education, Play Spaces and Gardens.
An innovative space for the creative community, a four-decade long volunteering effort, the healing garden at the Heide Museum (featured in AR170), and a new green open space in Melbourne's CBD are among the entries that were recognised.
AILA Victoria Landscape Architecture Awards Jury Chair, Lisa Howard, says, "The awards provide a vehicle to publicly promote and demonstrate to industry, business, government and the wider community the positive impact the profession has on Australian lives through the planning and design of the built and natural environments.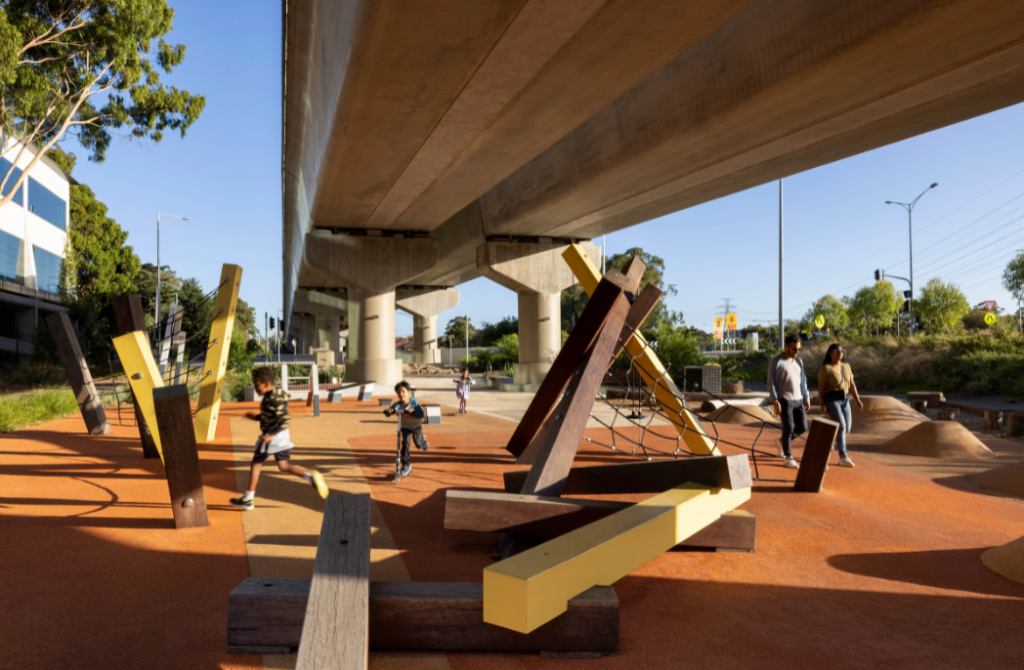 "Across the projects, we did see a couple of key themes start to emerge. We saw a vast number of entries in the Cultural Heritage category, which is a reflection on the sorts of values that we are starting to see embedded in landscape architecture."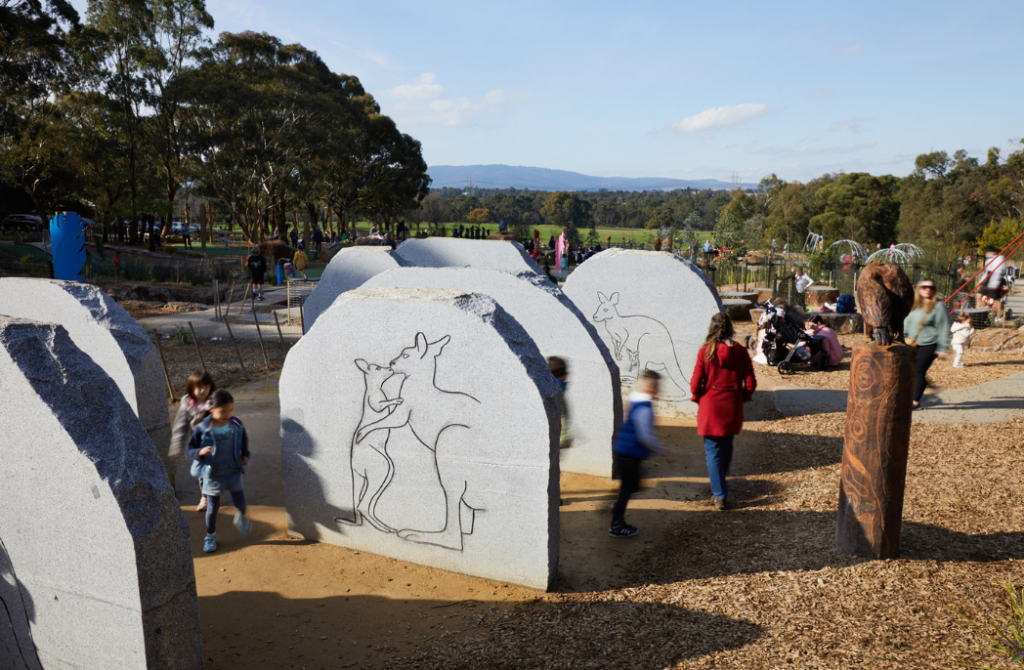 "We are seeing cultural values alongside social values, environmental values, and sustainability values. For the Jury, it was not just about acknowledging the knowledge that has been transferred to landscape architects, and passed through to us from Traditional Owners, but also about how that knowledge is then brought forth into a project, and how that knowledge is embedded into an outcome, so that the end user is also getting to experience this incredible understanding of country."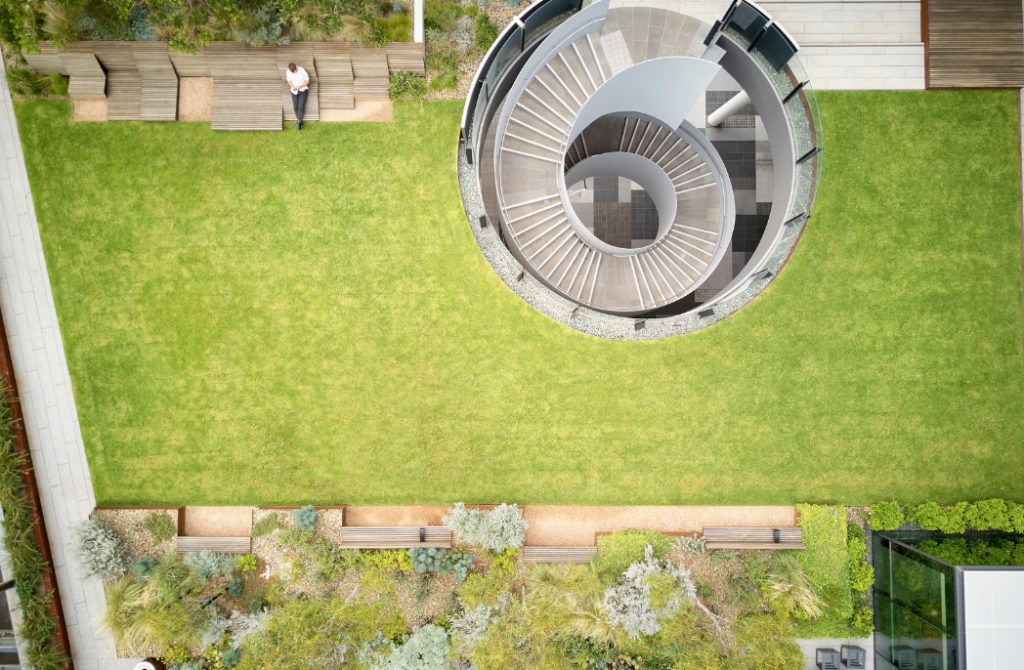 AILA Victoria has highlighted the Avalon Corridor Strategy Values Assessment as a project that is ambitious and forward thinking. It considers a vast tract of culturally significant lands and waterways under pressure from urban development to help shape decision making for the Avalon corridor.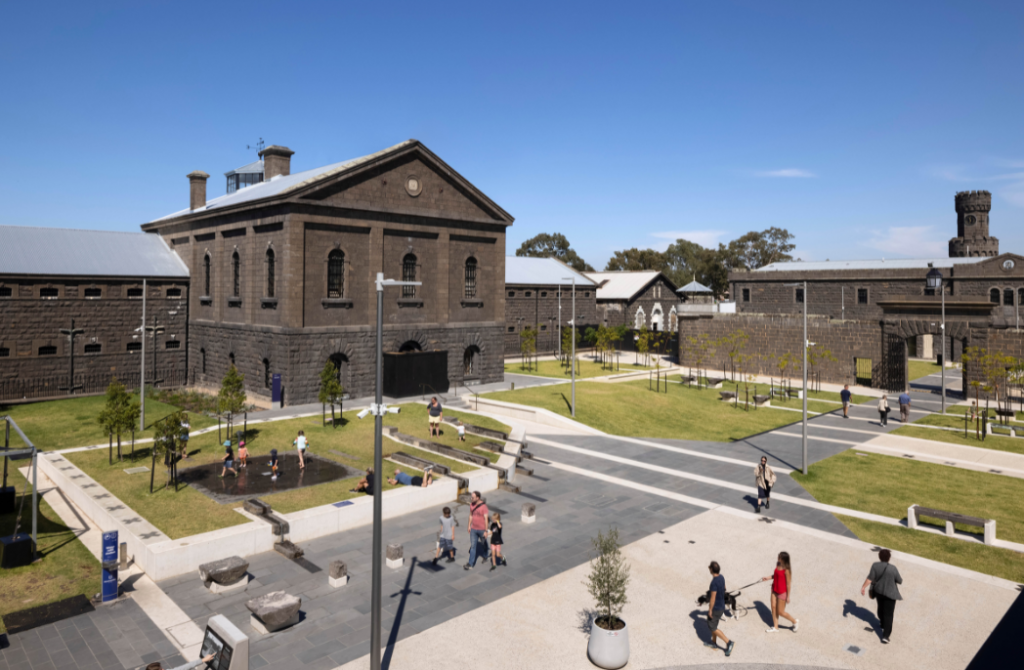 "The project is commendable for going beyond consultation, to engage to the Wadawurrung as a key collaborator and co-author of the project, which has both built capability and ensured voices are heard. It is innovative in framing Wadawurrung values and living cultural heritage into in a format aligned with government legislation. It acts as a strong precedent for the empowerment of Traditional Owner groups to participate in and inform planning processes."
Full list of winners:
| | |
| --- | --- |
| Category | Winners |
| Civic Landscape | Pentridge Piazza, ASPECT Studios |
| Civic Landscape | Hampshire Road Civic Green, Brimbank City Council |
| Community Contribution (Award of Excellence) | Yaluk Langa Design Framework – Heide Museum of Modern Art, Urban Initiatives |
| Community Contribution | Collingwood Yards, SBLA Studio |
| Community Contribution | Hovells Creek Linear Park/Kevin Hoffman Walk, David Martin |
| Cultural Heritage (Award of Excellence) | Avalon Corridor Strategy Cultural Values Assessment, Wadawurrung Traditional Owners Aboriginal Corporation, City of Greater Geelong, Wyndham City Council & Unearthed Heritage Australia Pty Ltd |
| Cultural Heritage | Wesley Place, OCULUS |
| Gardens (Award of Excellence) | The Healing Garden at the Heide Museum of Modern Art, Openwork Pty Ltd |
| Gardens | Cliff House, BWLA |
| Gardens | Fitzroy Bridge House, Robyn Barlow Design |
| Health and Education Landscape (Award of Excellence) | Bendigo Kangan Tafe Redevelopment, SBLA Studio |
| Health and Education Landscape | Woowookarung Dementia Friendly Forest and Sensory Trail, Thomson Hay Landscape Architects |
| Health and Education Landscape | Monash University – Southern Precinct Landscape, ASPECT Studios |
| Infrastructure (Award of Excellence) | Bell to Moreland, Tract |
| Infrastructure | Toorak Road Level Crossing Removal, ASPECT Studios |
| Land Management (Award of Excellence) | Lake Tyers (Bung Yarnda) Camping and Access Strategy, Parks Victoria |
| Landscape Planning (Award of Excellence) | Yallock-Bulluk Marine and Coastal Park Access and Infrastructure Plan, Hassell Studio |
| Play Spaces | Arcadia Dragon Park, Outlines Landscape Architecture |
| Play Spaces | Jells Park, Fitzgerald Frisby Landscape Architecture |
| Parks and Open Space | New Quay Central Park, ASPECT Studios with SAALA (Formally Stutterheim Anderson Landscape Architects) |
| Research, Policy and Communications | The Big Asian Book of Landscape Architecture, Jillian Walliss and Heike Rahmann |
| Research, Policy and Communications | City of Melbourne's Green Factor tool, City of Melbourne |
| Research, Policy and Communications | Green Our City Action Plan: Strategic justification for regulatory requirements for sustainability, Arup, Oculus, HillDPA and Junglefy for City of Melbourne |
| Small Projects | Monash College Forest Biomes, GLAS Landscape Architects |
| | |
| --- | --- |
| Tourism (Award of Excellence) | Grampians Peaks Trail (Gariwerd), McGregor Coxall with Noxon Giffen |
| Tourism | Lake Tyrrell Tourism Infrastructure Design, Thomson Hay Landscape Architects |
| Tourism | Maits Rest, Outlines Landscape Architecture |
| Urban Design | Morris Moor, Tract |
| Urban Design | South Melbourne Life Saving Club, Site Office |
| Regional Awards | Grampians Peaks Trail (Gariwerd) |
| Regional Awards | Lake Tyers (Bung Yarnda) Camping and Access Strategy |
| Future Leaders (Graduate) | Molly Rose-Coulter |
| Future Leaders (Student) | Georgina de Beaujeu |
You may also like:
AILA announces 2015 Victorian award-winners
Q&ADR: Shahana McKenzie, CEO of AILA
AILA launches framework to better connect and engage with Aboriginal people