An Igloo Shared VR cylinder was introduced by Lanes Group as part of a wider program of learning and development and health and safety initiatives.
About the client
Lanes Group is the UK's largest independent drainage and utilities specialist. One of its most important contracts is to unblock, clean and repair drains and sewers for 15 million Thames Water customers. With a commitment to health, well-being and employee safety, Lanes has received the Royal Society for the Prevention of Accidents Gold Award for 10 consecutive years.
Shared VR
As part of a full program of innovative and linked training and well-being initiatives, Lanes co-invested in an Igloo Shared VR system with Thames Water, in the form of a seven-metre Igloo Vision projection cylinder, which was installed at its Customer Solutions Centre in Berkshire.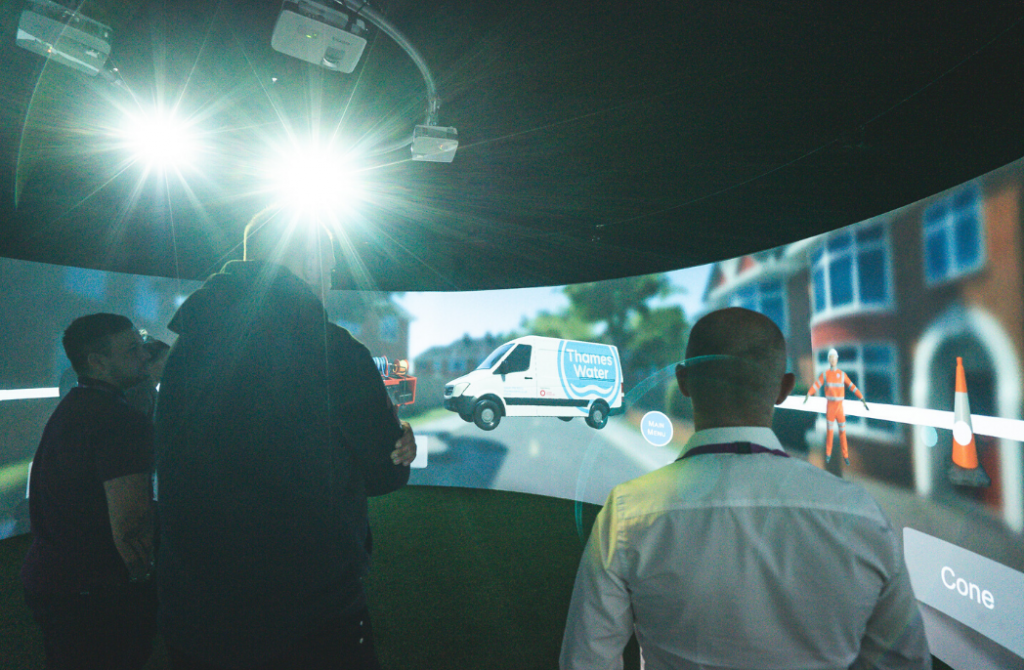 The strategy
The Shared VR system had several components:
a 360-degree high impact video complete with spatial-surround sound – this introduced the scale and nature of the Thames Water wastewater operations and typical maintenance tasks. This was intended primarily for field engineers, but was also useful for planning representatives (to help them better understand their colleagues' work) and other stakeholders.
Lane's own 360-degree camera and editing software – this was used to create 40 different training scenarios to give new recruits an in-depth introduction to the type of environments in which they would be working, the challenges they may face and the remedies they may be able apply. These modules also were used for refresher training for established employees, to emphasise the importance of health and safety and transfer skills and knowledge to less experienced engineers.
a fully-interactive mixed reality training application – this was developed by Myriad Global Media, a specialist in VR training programs. This application integrated gameplay into the scenarios, taking employees through an instructor-led session that comprised a complete call-out scenario, enabling participants to interact at each stage.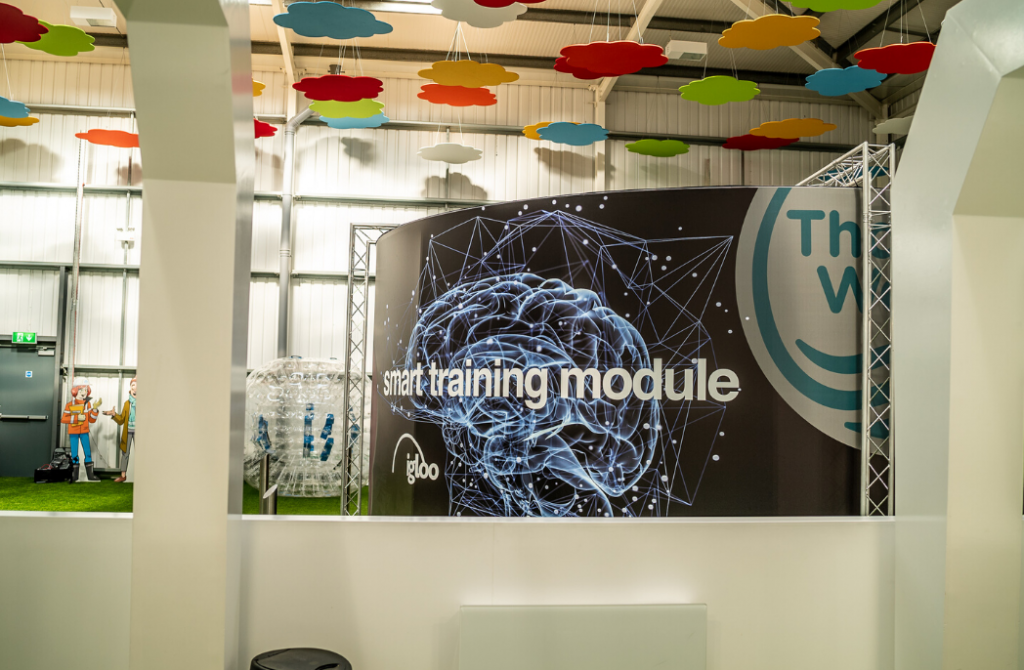 Results
The overall program of initiatives was very successful, with the team convinced that Shared VR was a strong contribution to these results:
57 percent reduction in employee attrition
9 percent reduction in employee feelings of unhappiness
£1 million reduction in recruitment and training costs
This article first appeared in AR162 and an Igloo cylinder was a feature of the inaugural Business of Architecture and Design conference (BoAD).
Click here to read more about Igloo Shared VR.