Above: The design for the new museum for WA, renders courtesy HASSELL and OMA.
Designs for the new museum for WA, imagined by HASSELL and OMA in conjunction with global contractor Brookfield Multiplex and the Western Australian Government, have been released.
The museum is to be located in the heart of Perth's cultural precinct. HASSELL and OMA explain that it has been conceived as a collection of physical and virtual 'stories', providing a multidimensional framework for visitors to engage with the Western Australian people and places.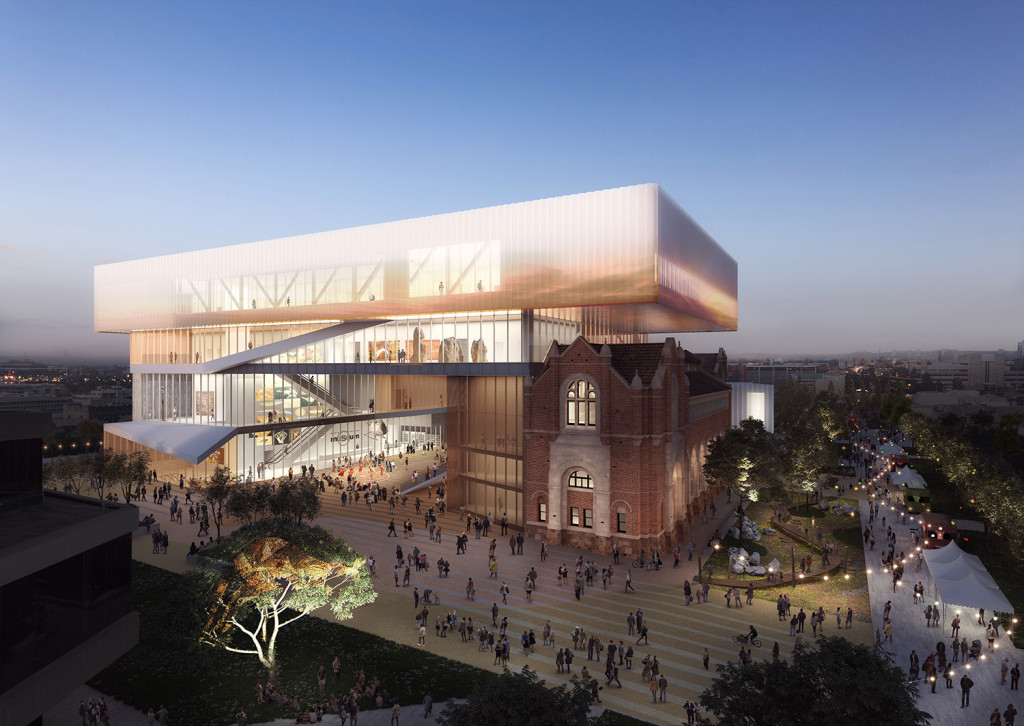 "Our vision for the design was to create spaces that promote engagement and collaboration, responding to the needs of the Museum and the community," HASSELL Principal and Board Director Mark Loughnan, and OMA Managing Partner-Architect David Gianotten say. "We want it to create a civic place for everyone, an interesting mix of heritage and contemporary architecture, that helps revitalise the Perth Cultural Centre while celebrating the culture of Western Australia on the world stage. The design is based on the intersection of a horizontal and vertical loop creating large possibilities of curatorial strategies for both temporary and fixed exhibitions."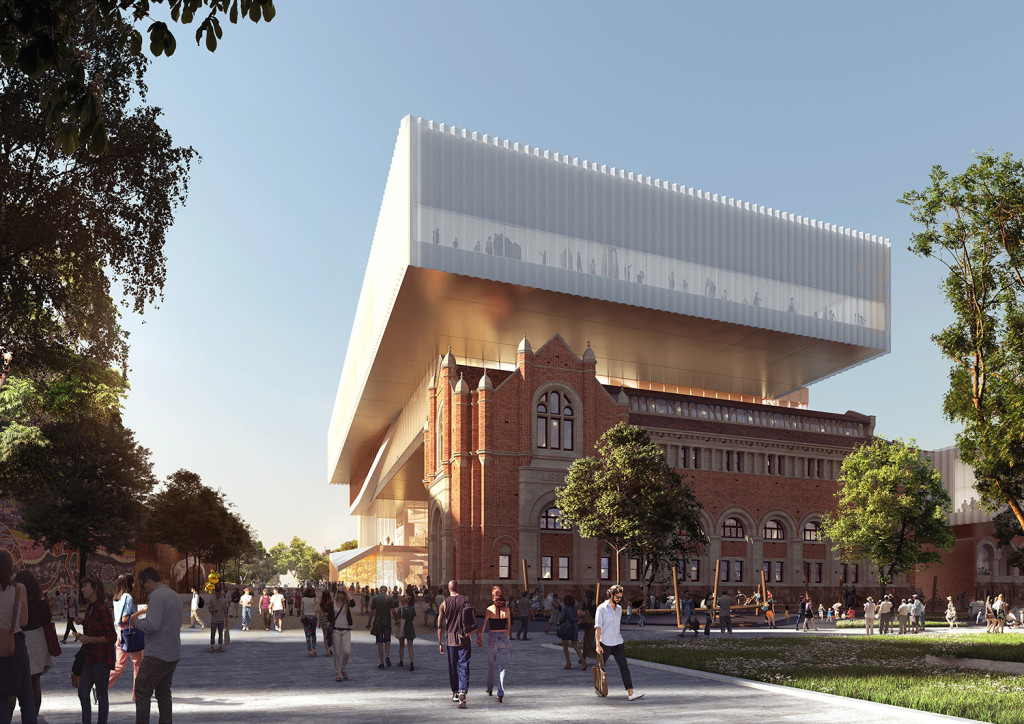 At the heart of the design is a public space that is the central point of the new museum, in terms of both location and programming. The outdoor room is framed by refurbished heritage buildings and intersected by new buildings and virtual platforms, enabling the diverse stories of Western Australia to be told.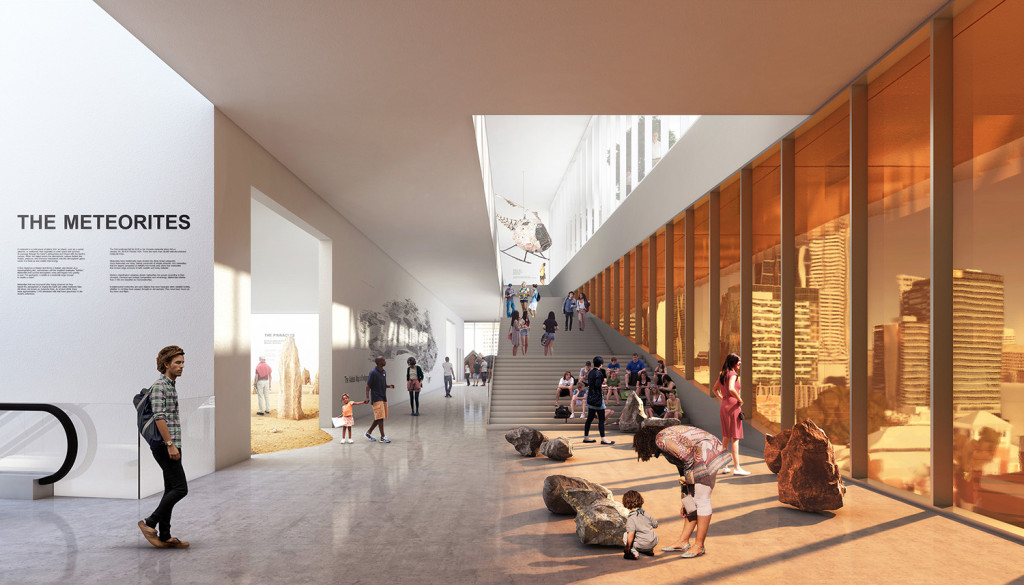 A large new temporary gallery space will complement the extensive permanent collection of the museum that includes renowned collections including the Blue Whale skeleton.
The project for the new museum is part of State Government's "Get The Bigger Picture" initiative, which has also included the restoration of Elizabeth Quay, as well as the construction of four new buildings in King's Square.
Works are expected to start in late 2016 with main construction starting in 2017. The New Museum is due to be completed in 2020.