Images courtesy of Harry Seidler & Associates and Woods Bagot.
Co-owners of Sydney's MLC Centre, GPT and QIC, have just announced their lodgement of a Development Application (DA) with plans to renew and revitalise the centre's original designs by the iconic Australian architect Harry Seidler. The revamp was designed by Harry Seidler & Associates and leading Australian entrant in the 2015 World Architecture 100, Woods Bagot.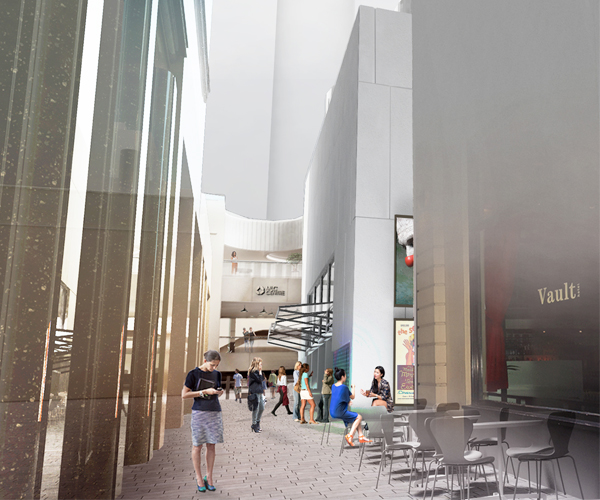 Completed in 1978, the centre features the octagonal and modernist tower, now used as a commercial centre, as well as the easily recognisable MLC Centre at the base, reminiscent of and inspired by Frank Lloyd Wright's designs for the Guggenheim Museum in New York.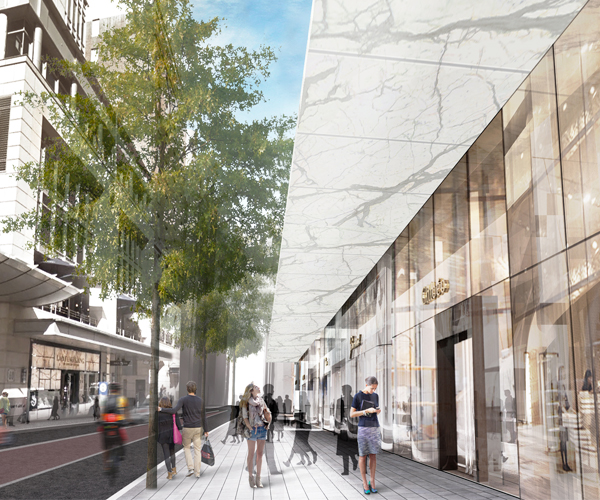 For GPT and QIC, the main goal is to "revive and advance Harry Seidler's original visionary design," by increasing the diversity of the centre's many functions. On the street level, Woods Bagot's four storey podium structure will activate so far unused laneway space and provide luxury retail tenancies along King and Castlereagh Streets. The commercial tower's lobby and entrance will be upgraded, with a new restaurant and café precinct also included in the plans.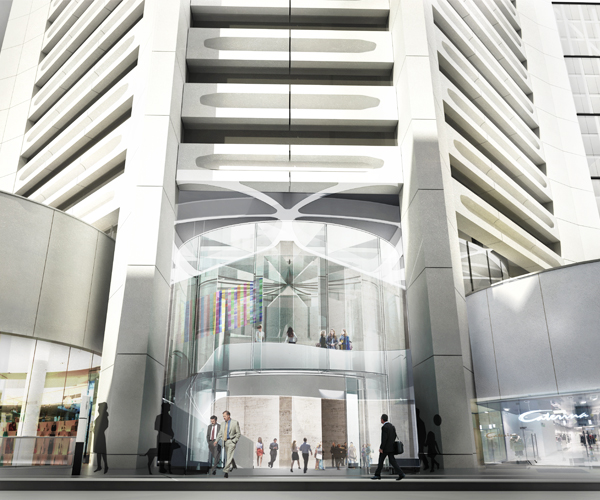 Harry Seidler's original designs for the white tower, which was the city's tallest until 1992, meant that only 20% of the site area's floor plan was utilised, which inevitably emphasised the building's height and dominance within the space.
The MLC Centre redevelopment represents approximately 6000 square metres of retail and outdoor space, promising to activate 80% of the footprint. This reflects the need for the surrounding area of Martin Place to architecturally represent the growth that has continued since the building's construction.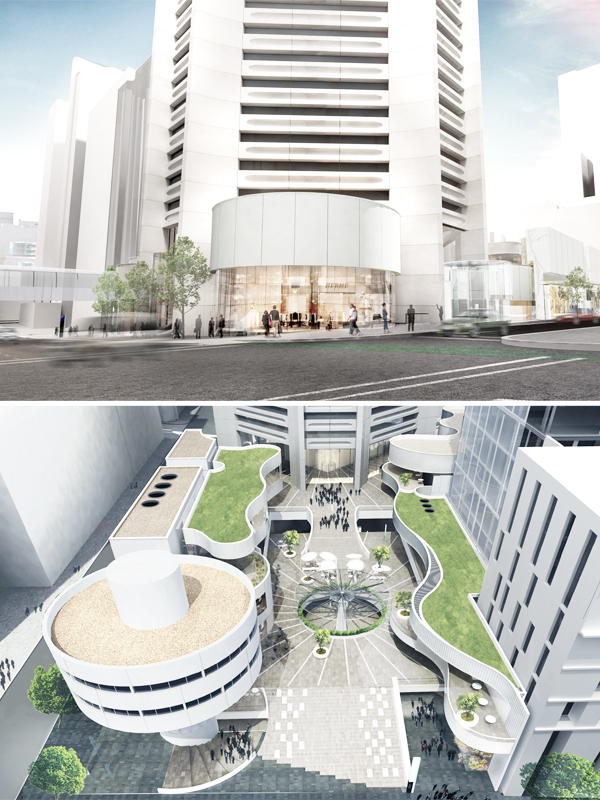 The idea of the space's flexibility and diversity is to drive the entire project's design, as GPT Head of Investment Management for Office and Logistics David Burgess says, "The MLC Centre is a renowned precinct and the visionary design that was at the core of Harry Seidler's original building is integral to the ongoing redevelopment".