Apartment living is an integral part of the fabric of life in Australia these days and the design and amenity that new developments offer is always stretching the boundaries offering more, bigger, better.
Launched last week, Saint Moritz in St Kilda by Gurner is about to create a new paradigm in luxury living that is over and beyond anything that is available worldwide. Gurner has brought together the architectural talents of Fender Katsalidis (FK) as lead architect and Koichi Takada Architects, with interiors by David Hicks and landscapes by Jack Merlo.
The development will consist of three buildings situated on The Esplanade beachfront in St Kilda and in total there will be 120 apartments.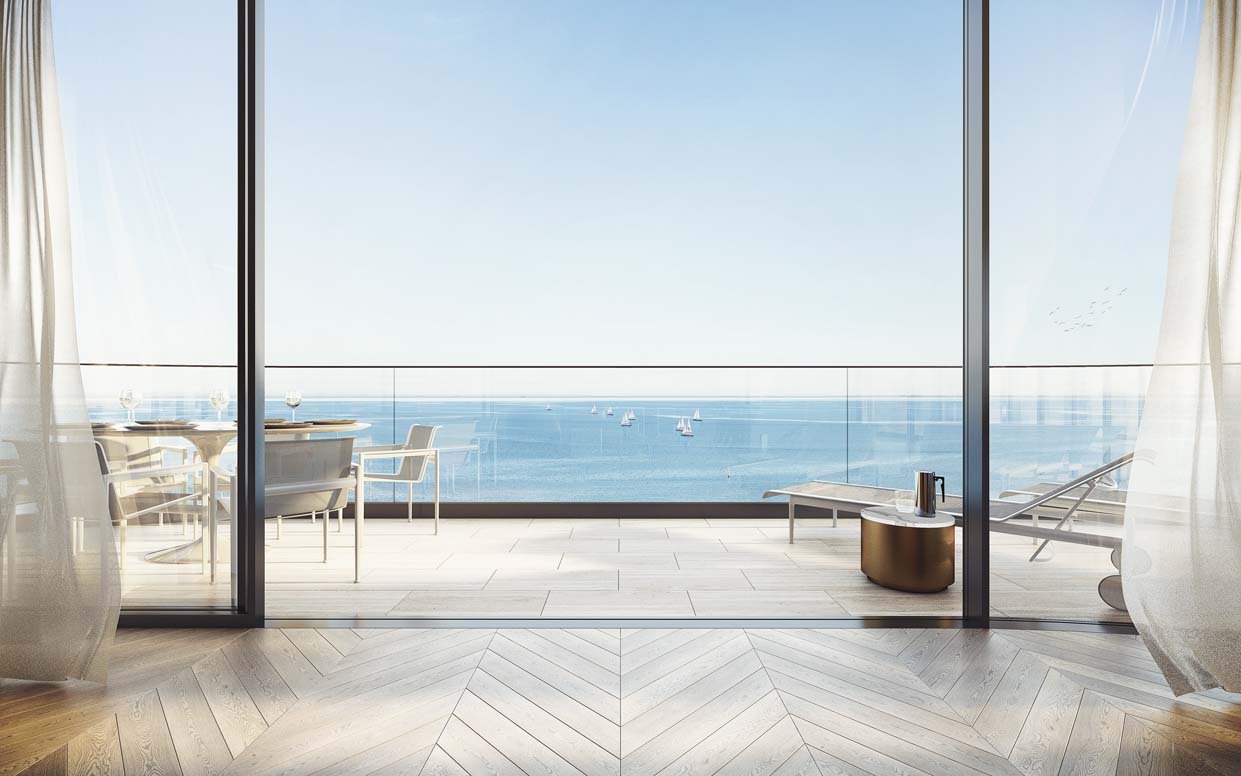 The $550 million project will provide 5000 square metres of private amenity and every apartment will have panoramic views of ocean or city. But what makes differentiates this development is that it is developing a hybrid of multi-residential living and hotel and resort-style facility to rival the best seven-star hospitality offering.
As an example, in Pacific House by FK, the first of the towers to be realised, the double-storey penthouse with 180-degree water views features an internal space of 650 square metres with a 175-square metre terrace.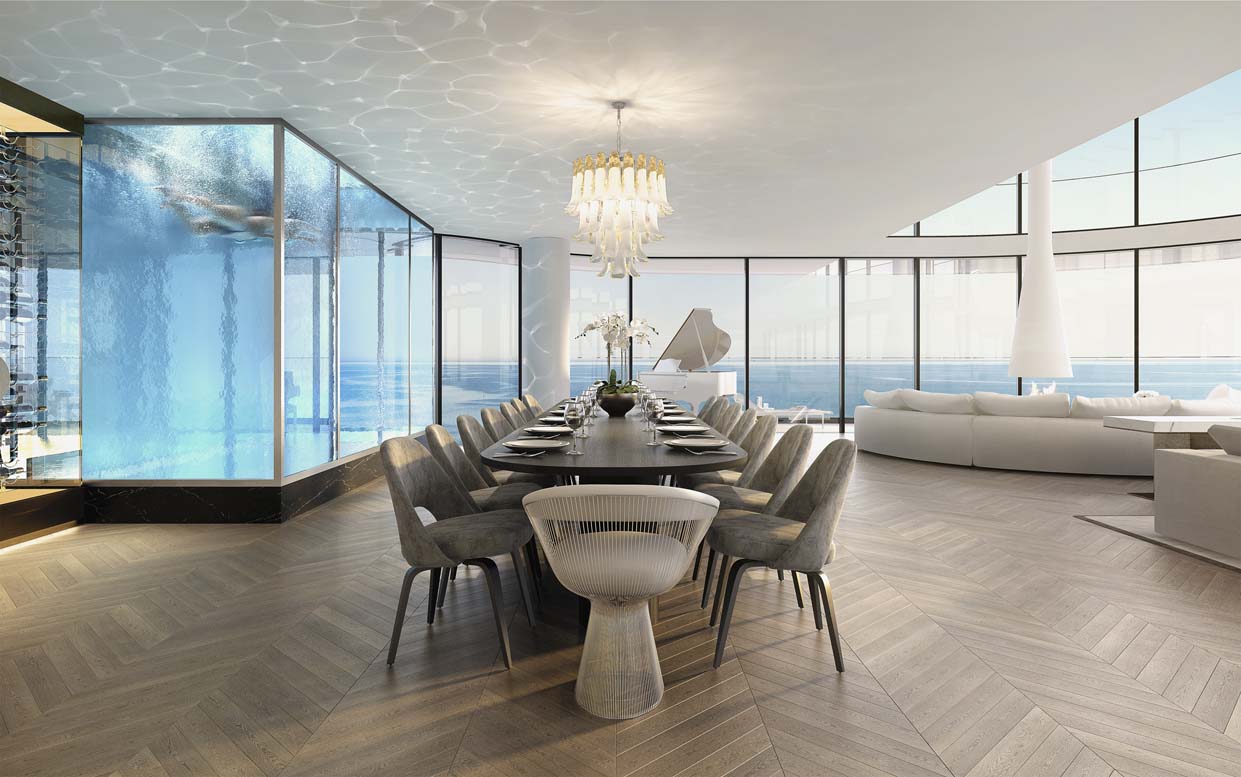 There will be direct access by lift from the seven-car garage to the penthouse, which includes six bedrooms, four living rooms, private pools, home sauna and gym. Other features include a cascading two-storey water feature, floating fireplace and 1000-bottle temperature-controlled wine cellar. This property has been sold for $30 million.
Although the penthouse is particular, the other apartments offer luxurious appointments and amenity, but unusually there is the opportunity for the entire interior to be individually designed to meet the requirements and expectations of the buyer.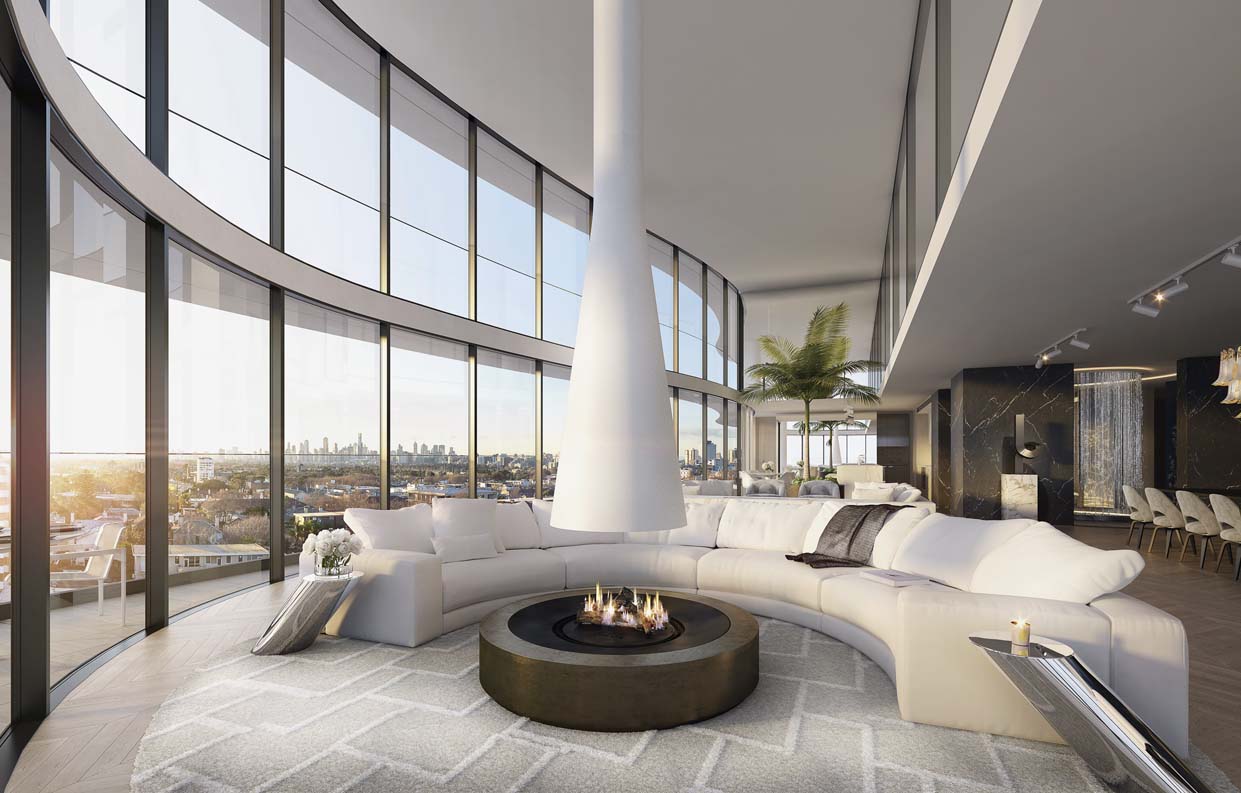 The public areas offer every imaginable service and facility. Arriving by car at the porte-cochère there will be valet parking and on-duty personnel will include a concierge and personal driver. There will be a curated library, art gallery, bars, an in-house movie theatre, an in-room dining service from the ground floor restaurant and private catering will be available from Tommy Collins, who will have a commercial kitchen in the building.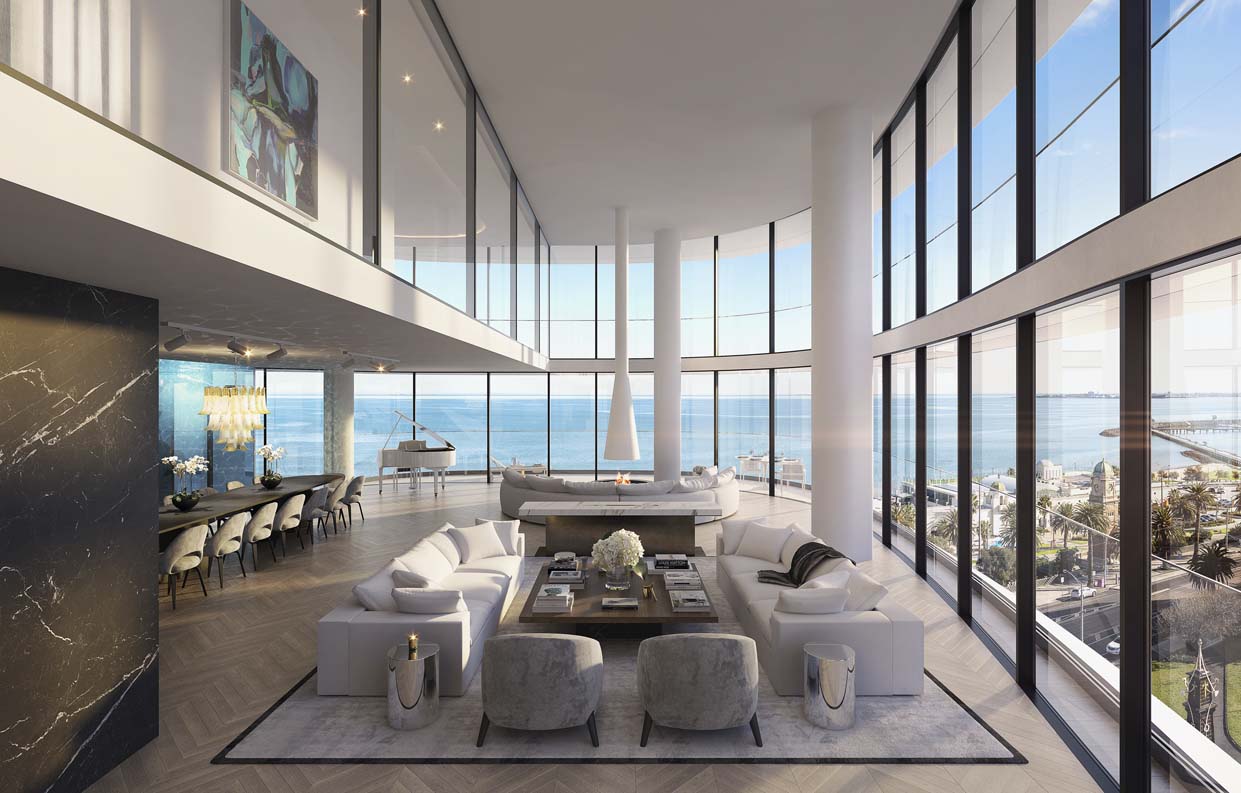 The wellness centre features a 25-metre pool and a variety of beauty and health treatments, such as cryotherapy, floatation tank and salt room. There is also a yoga studio, sauna and steam rooms, plus gym. A massage service will be available and there will be a doctor on call. For business, the Chairman's Lounge will be available for residents who would like to work from home and this area will include 15 separate offices and meeting rooms.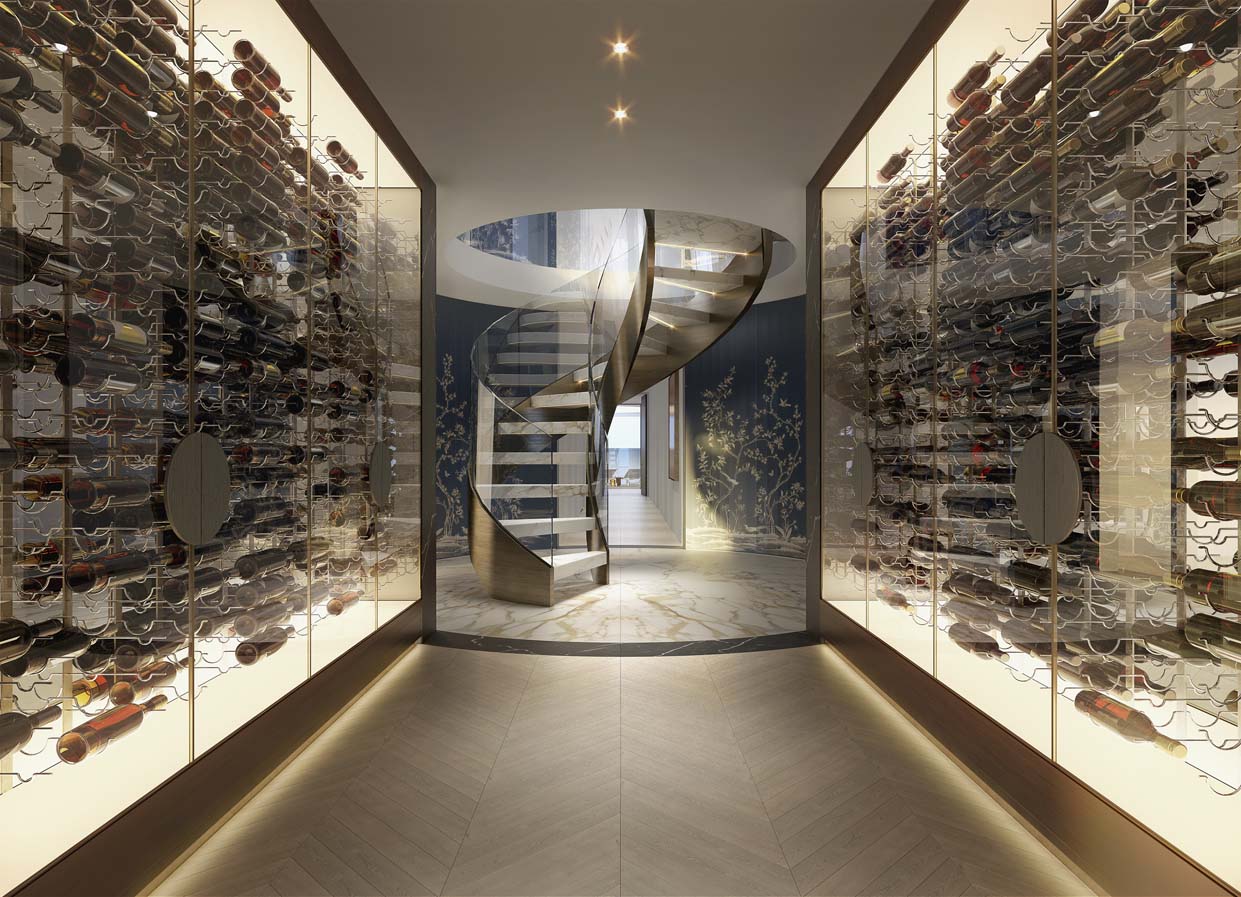 Access will be available to an in-house wine director and personal shopper, and services include child-minding, car and pet washing, laundry and housekeeping.
This is a development that will raise the bar on luxury and, when completed, create a template for living that, to date, is unmatched.
Renders courtesy of Gurner