Hassell has designed a new showroom in Perth for furniture supplier Living Edge, a place it hopes will foster a stronger, more collaborative relationship with its clients. 
The new showroom is located at 7 Queen Street in the heart of Perth's CBD and the building, constructed in the early 1900's, has undergone an extensive renovation and update.
The brief to Hassell was to create a space that could showcase Living Edge's luxury products and brands, connect with the company's passion and commitment to creativity and innovation and be versatile enough to allow clients to come and work out their space if they wished.
There were two main components to the project – the ground floor arrival and reception and first floor client and staff engagement space.
"The reception needed to be remarkable," explains Jonathan Lake senior associate, Hassell. "During design, Jo [Mawhinney, Living Edge head of retail] and Aidan [Mawhinney, CEO of Living Edge] discussed how each of their recent showrooms had something unique and memorable about their experience. They also discussed their passion for art and suggested that it would be great if we could literally have a sculpted space."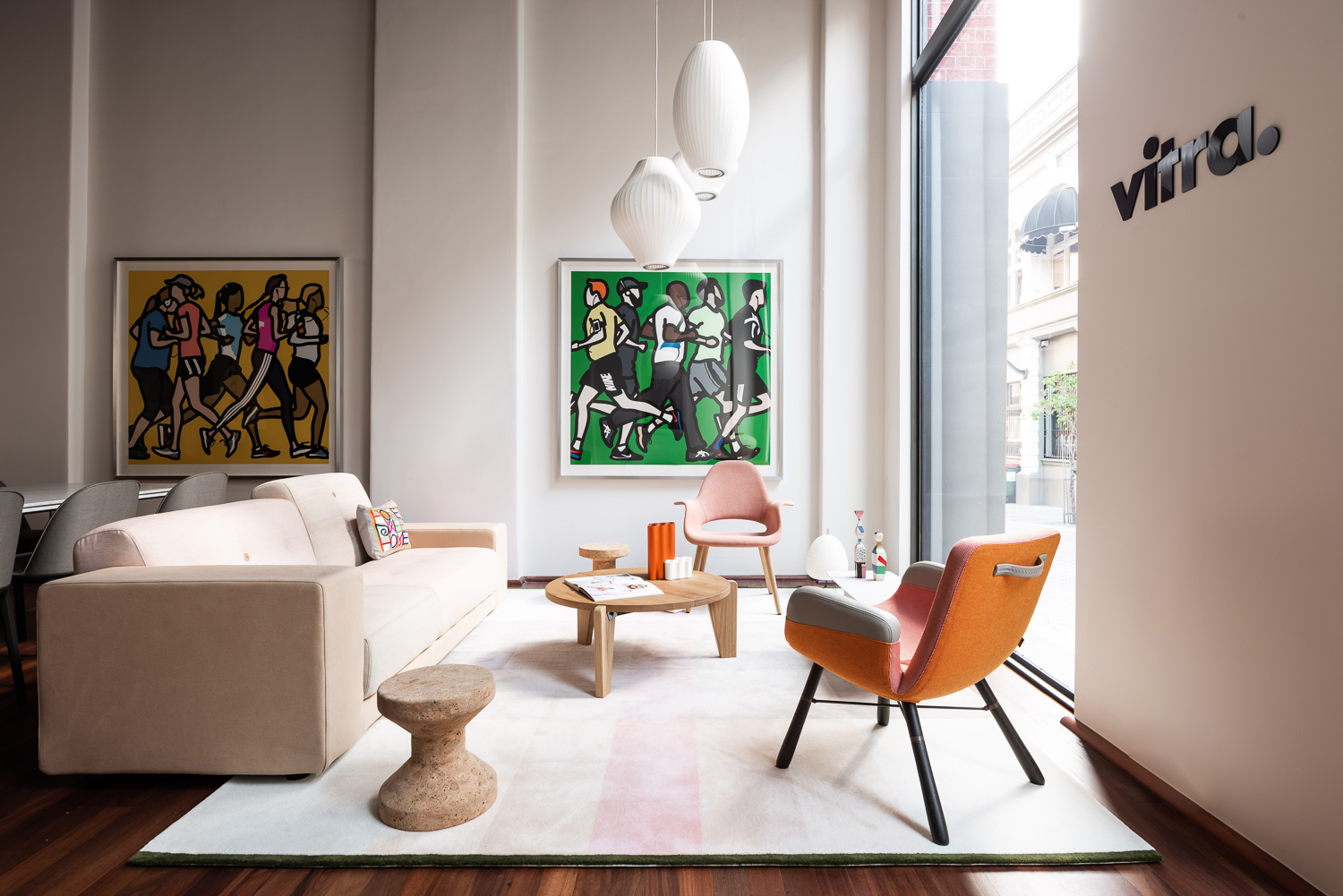 To achieve this, Hassell collaborated with artist Morgan Shimeld who created a bronze sculpture that forms the reception desk.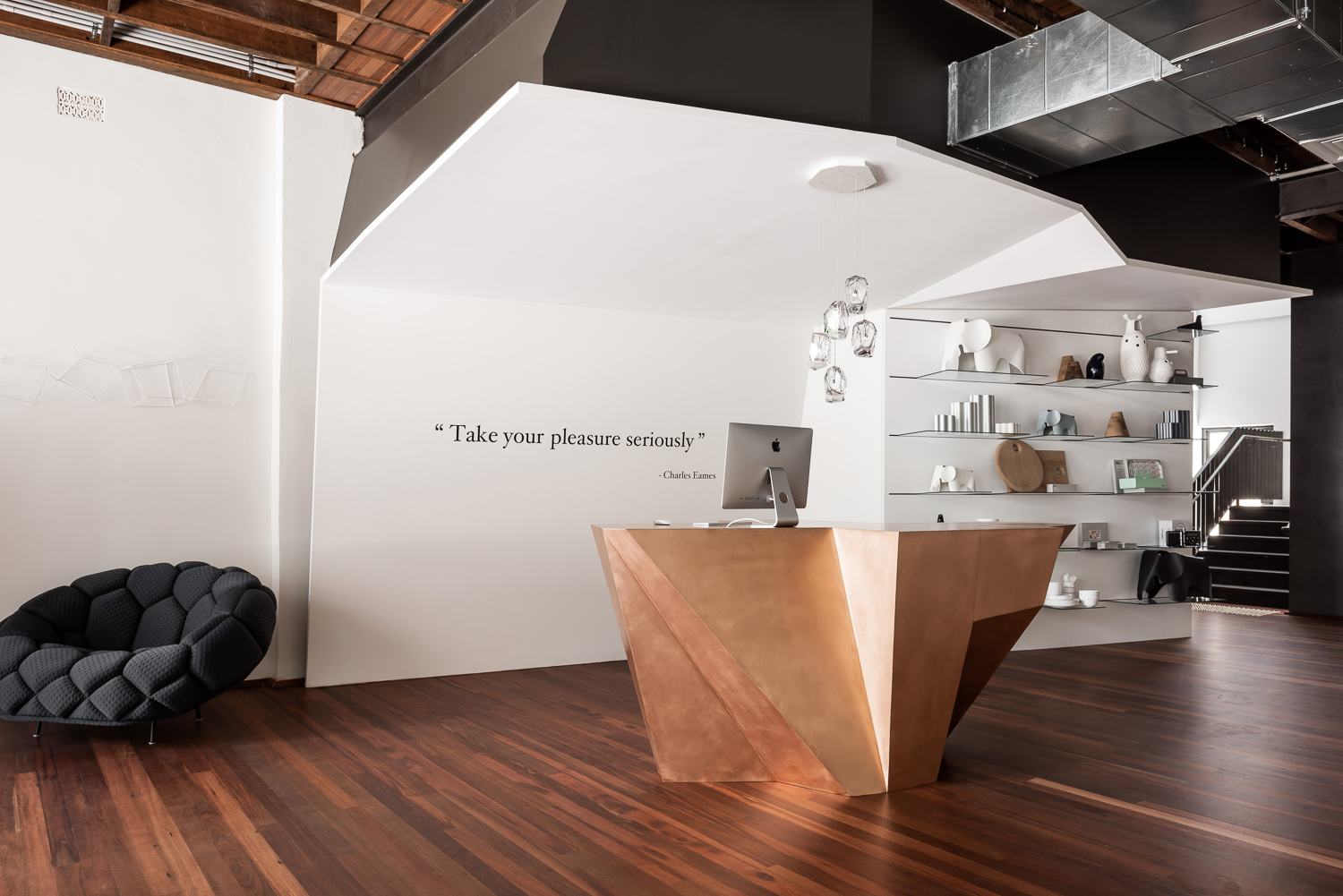 "Around this we created a loose enclosure that responded to his work," says Lake. "The walls and ceiling ripple and fold in response to the sculpted form of his work. We wanted it feel like there was a force emanating from Morgan's work."
Up stairs, the brief was to create a unique space for client engagement along with a place for Living Edge staff. The challenge here was to design around the awkward space planning at the top of the stairs that divided and dominated the area.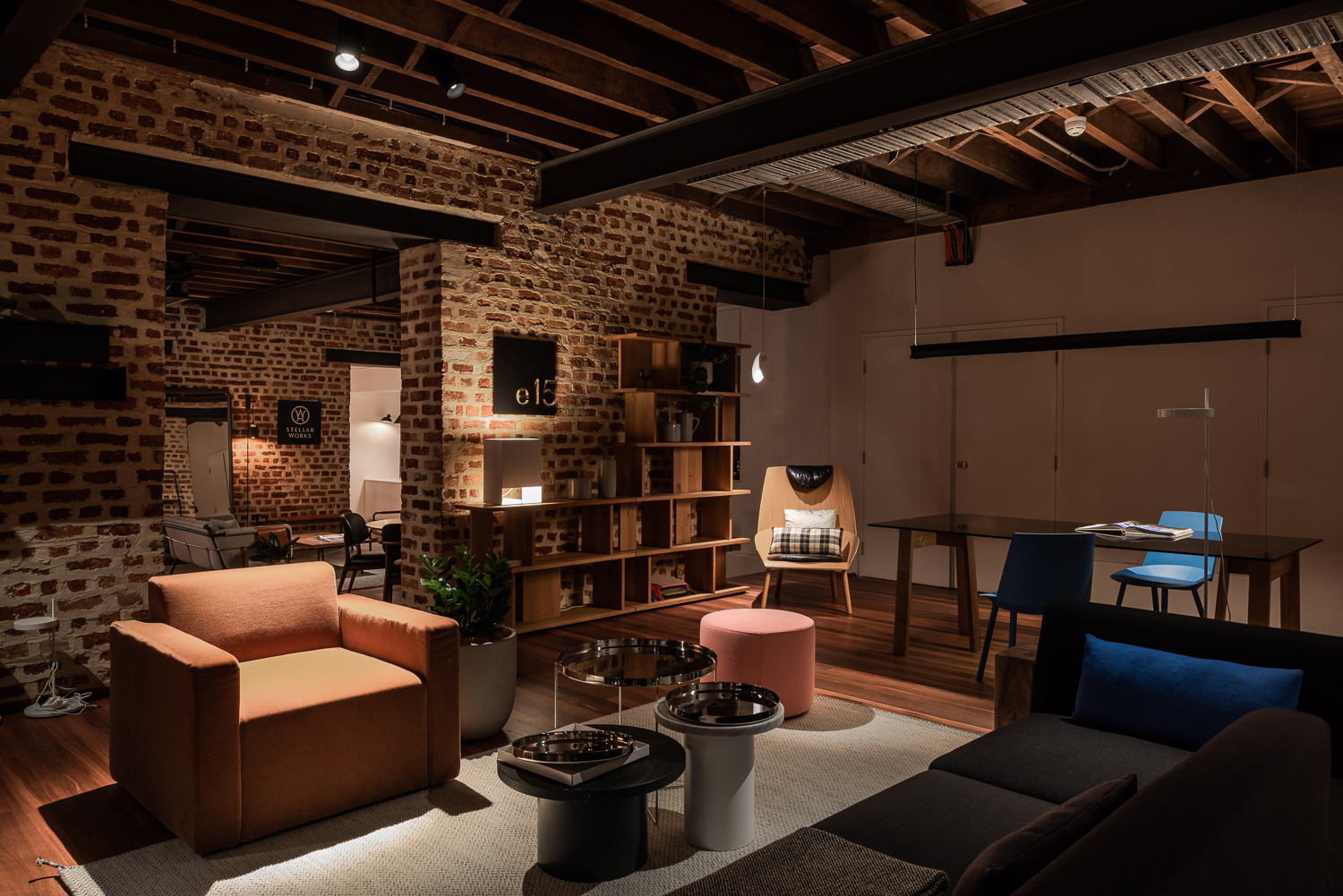 "Our idea was to try and disguise these facilities transforming them into a beautifully crafted and almost minimal sculptural insertion," says Lake. "We were inspired by the work of sculptors like Donald Judd in terms of a very simple form carefully inserted in space.
"We were also inspired by the products of Living Edge, so it was important that the space was beautifully crafted out of unique and interesting materials. We wrapped the whole space in burnished steel and then clad one entire wall using a dark bronze wine wall. It completely transforms the space and creates a united experience."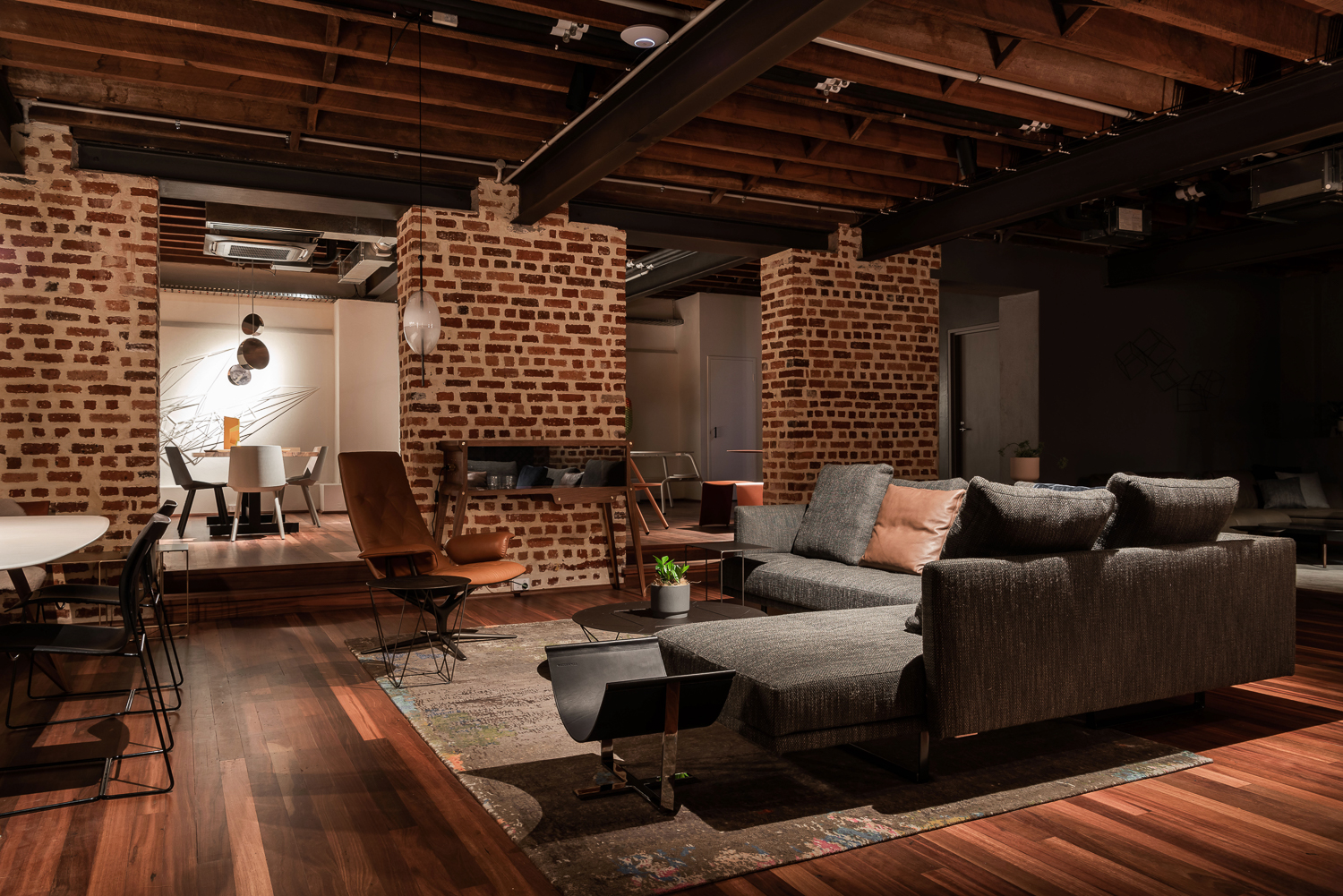 Aidan Mawhinney, CEO of Living Edge, adds: "Our showrooms now follow the concept we introduced in our Sydney HQ and Flagship showroom. We segregate the showroom by brand giving the consumers an immersive experience in each brand we represent from across the globe.
"We also have an extensive retail accessories area which is continually growing, where we display some of the best design pieces available – something anyone can experience without specific brand knowledge."
The new showroom officially opened on 15 February.
Images by Dion Robeson