Written by Sara Kirby, Images courtesy of https://upload.wikimedia.org
A global push toward inner-city living has meant that many of us are saying goodbye to the backyard and hello to life in high-rise apartments. Convenience and views of the skyline make apartment living desirable, but there are elements of life on the ground that these homes cannot match. Architects of major apartment blocks are increasingly called upon include rooftop gardens as a green respite from the concrete environment.
Vertical gardens attempt to bring the backyard to apartment living by adorning the façades of high-rise towers with greenery. Sri Lanka's Clearpoint Residencies is set to be the world's tallest residential vertical garden, as the tower's 46-storey exterior is to be clothed by a variety of plants and shrubbery. Vertical gardens provide high-rise residents with a connection to nature, increased privacy, and help cleanse the city air.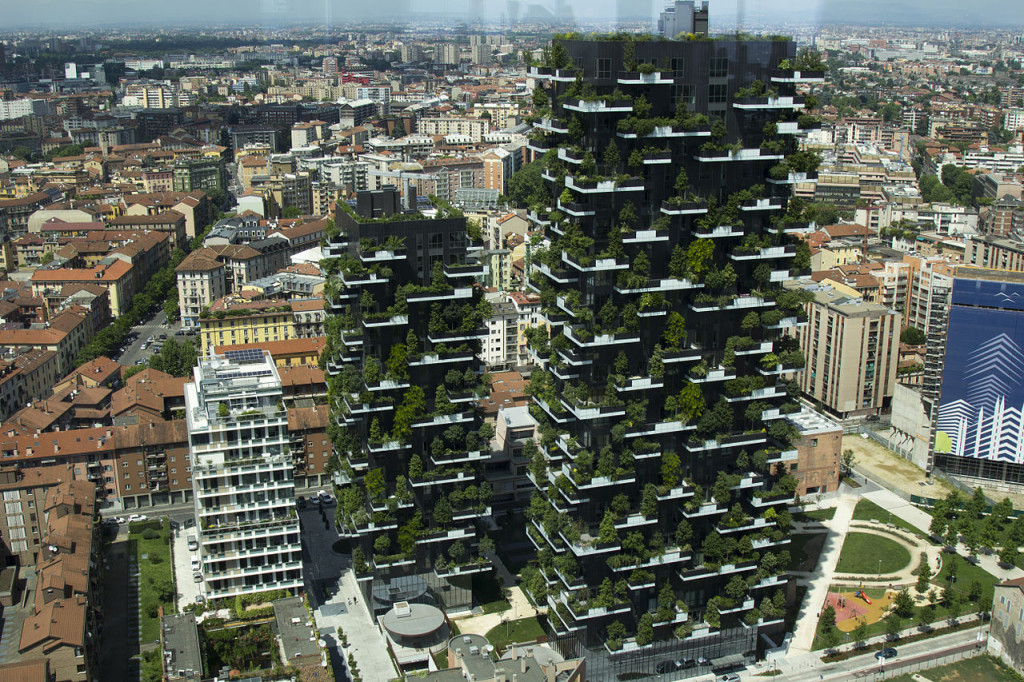 In the case of Bosco Verticale (Vertical Forest), a pair of apartment buildings in Italy, vertical gardens have become more akin to arboretums, with the towers' façade home to 900 trees. If they were on ground level, the vegetation of each building would compose around 7000m2  of forest. In addition to providing the same benefits as vertical gardens, vertical forests also create a living environment for birds and wildlife typically ousted from the CBD.
Walls and roofs alike can bring a ground floor quality of life to high-rises. New York's Brooklyn Grange is a 2.5 acre rooftop garden that produces over 22,000kg of produce every year. The largest rooftop farm in the world, it is also home to beehives and egg-laying chickens. At seven storeys, the Grange is not the highest of buildings, however experts are working on bringing similar gardens to higher floors. In Australia, ecological artist Lloyd Godman has placed two air plants atop Melbourne's Eureka Tower in an experiment to see how high up the plants can survive. Several other plants are installed on levels 56, 65 and 91, to see at which heights they grow optimally.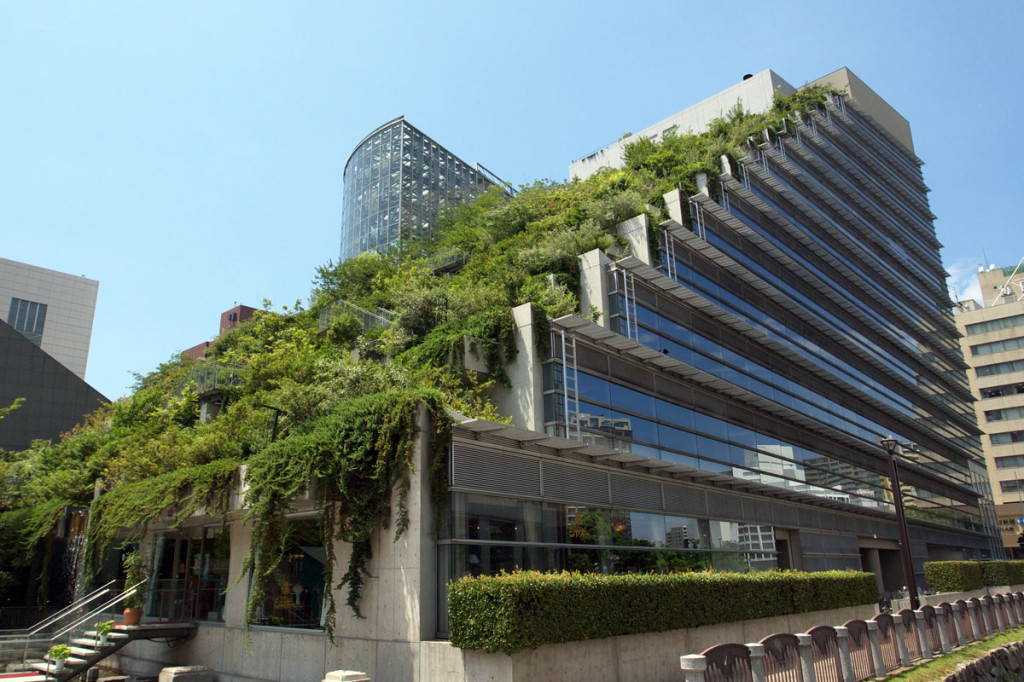 Japan's ACROS Fukuoka takes greenery from ground to rooftop, with the building's south side resembling a giant staircase, staggered at each of its 14 levels and entirely covered in gardens. Stretching diagonally from ground level to 60m high, the gardens are used by locals for meditation and as an escape from the rush of the city. A series of pools embellish the terraces, connected by jets of water that stream upward – a waterfall in reverse – masking the noise of the surrounding financial district. Meanwhile, the north side of ACROS retains the appearance of a regular office building.