For a group of Afghan Australian creatives and professionals, the events in Afghanistan have renewed the heartbreak of 20 years ago.
With the US and its allies completing the withdrawal and evacuation of Afghanistan, the situation for many vulnerable Afghans and others still in the country has now become uncertain at best. Despite its public proclamations of appeasement and a more progressive attitude towards governing, the Taliban is already reportedly conducting house-to-house searches and targeting individuals. Dead bodies displayed in public and other chilling reports are further evidence that life under the Taliban this time around may be no improvement on how it was from 1996 to 2001.
The UN's women's agency in the country has announced it is hearing of significant rollbacks on women's rights every day.
For members of the Afghan diaspora in Australia the situation is devastating. Belqis Youssofzay is one of the two directors of Sydney-based architectural practice Youssofzay + Hart. Born in Afghanistan in the 1980s during the Soviet occupation, she left as a seven-year-old with her family in the early 1990s and arrived in Australia two years later. Youssofzay's mother had trained as an architect in Afghanistan and is still practising, while Youssofzay studied here.
But they still have family, friends and colleagues in Afghanistan and fears for them are palpable. "People who were gainfully employed, enjoying relative stability over the last 20 years and were optimistic for their future, now face grave uncertainty," says Youssofzay.
Lobby group
Wanting to do something, anything, to help, Youssofzay is part of a group of around 10 like-minded Afghan-Australians – artists, poets and lawyers. The group has a few aims. "Last time the Taliban were in power we were all children and not able to do much, but this time we don't want Afghanistan to be forgotten again. As the news cycle shifts away we want to sustain visibility, campaigning nonstop and working really late at night," says Youssofzay.
The group will lobby to keep pressure on the Australian government to give those vulnerable workers priority refugee status here.
Overnight, many such people simply lost their jobs, says Youssofzay. "For women, the day the Taliban took over, their professional lives ended. They showed up to work and they were turned away. And that's across all fronts. It's not just limited to the creative industries. Journalists, artists, architects, university professors, teachers, government employees – all were confined to their homes overnight," she says.
One of the lobby group members is Afghan-Australian artist Khadim Ali, who has travelled to Afghanistan frequently over the last 20 years. He uses local artisans to help realise some of his work, particularly from his Hazara community, another minority that has traditionally faced persecution from the Taliban. While some of the artisans have fled to Pakistan, their colleagues still in Afghanistan remain extremely vulnerable and fear persecution. "And their livelihood is at risk because they can't create the art that they've been making for 20 years, a craft that has also been feeding them," explains Youssofzay.
What Youssofzay and other members of the diaspora are especially keen to stress is that the Western perception of Afghanistan as being some kind of backward 'stone age' nation is just not true. "The contemporary narrative around Afghanistan is that it is this barbaric country with an extremist Islamist agenda. Afghanistan has always been at the crossroads of civilisations making up its diverse cultural identity. Art in the region of Afghanistan has pre-Islamic roots and it's so important to know that Islam makes up a very small portion of its history," she says.
Cultural erasure
It terrifies Youssofzay that there is likely to be a return to the cultural erasure practices of the previous Taliban regime, which saw universities and significant landmarks demolished, books burned and artefacts dating back to the Bronze Age destroyed. The most notorious example was the destruction of the 1500-year-old Buddhas of Bamiyan in March 2001, but this was just the tip of the iceberg, says Youssofzay, referring to the purported 70 percent of artefacts in the National Museum that were also smashed. "The systematic destruction of landmarks and cultural artefacts is part of their terror reign," she says.
Future fears
The fallout for the people left behind after the evacuations of Afghanistan is twofold – loss of livelihoods and loss of culture. A theocratic totalitarian regime like the Taliban is intent on imposing its own agenda and overriding any opposition, but Youssofzay references the handwritten banner that was hung outside the National Museum in Kabul in 2003, bearing the words: "A nation stays alive when its culture stays alive".
"For us in the diaspora, it's such a real, and wilful declaration, to say our sense of identity is tied to that culture and its vitality," she says. "This regime is very brutal. They will not hesitate in destroying cultural history and legacy once again and enacting brutality towards women," says Youssofzay.
Youssofzay adds that she and her group are determined there will not be a repeat of the last time the Taliban was in power, when the country felt abandoned. "We don't want Afghanistan and its long struggle to be forgotten, but importantly we don't want its once thriving cultural vibrancy to be erased. We will continue our campaign to keep its culture alive, rallying and lobbying internationally, and speaking to the media to keep visibility of the issue."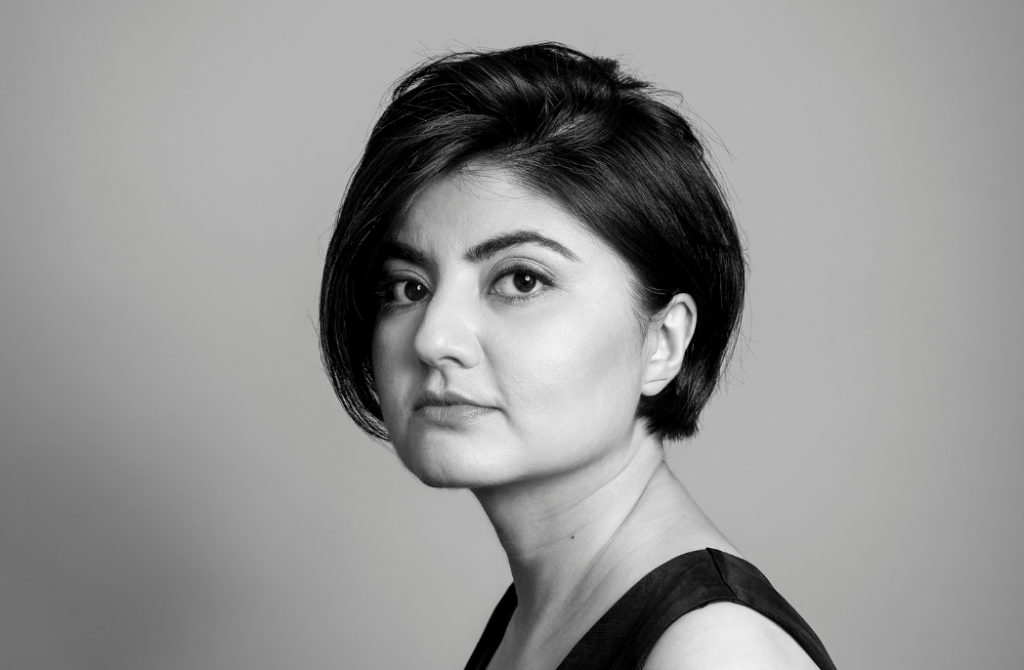 The full article about Afghanistan and the lobby group is in Architectural Review 169. If you would like to read the full article and magazine, click here to receive a complimentary copy of our first digital issue.