ADR compiles five services that will help architects and designers come out of the COVID-19 pandemic one step ahead.
The impact of the escalating COVID-19 pandemic knows no bounds, cutting across industries and sending shockwaves through our health, economy, work cultures and social cohesion. Faced with such ubiquity, it can be difficult to know where to start when looking for help for your architecture or design practice.
Remote working conditions have seen data sharing and virtual communication software come into their own. Yet when we asked the industry how we could help, requests went well beyond these tools.
Practices are also looking for new financial formats with the rigour to bear the brunt of the outbreak, communication strategies that will help them convey their practice's support to clients and the public and platforms for independent designers to showcase their work.
Spanning project management, financial strategy, communication techniques and design marketplaces, here are five services that will help architects and designers come out of the pandemic one step ahead.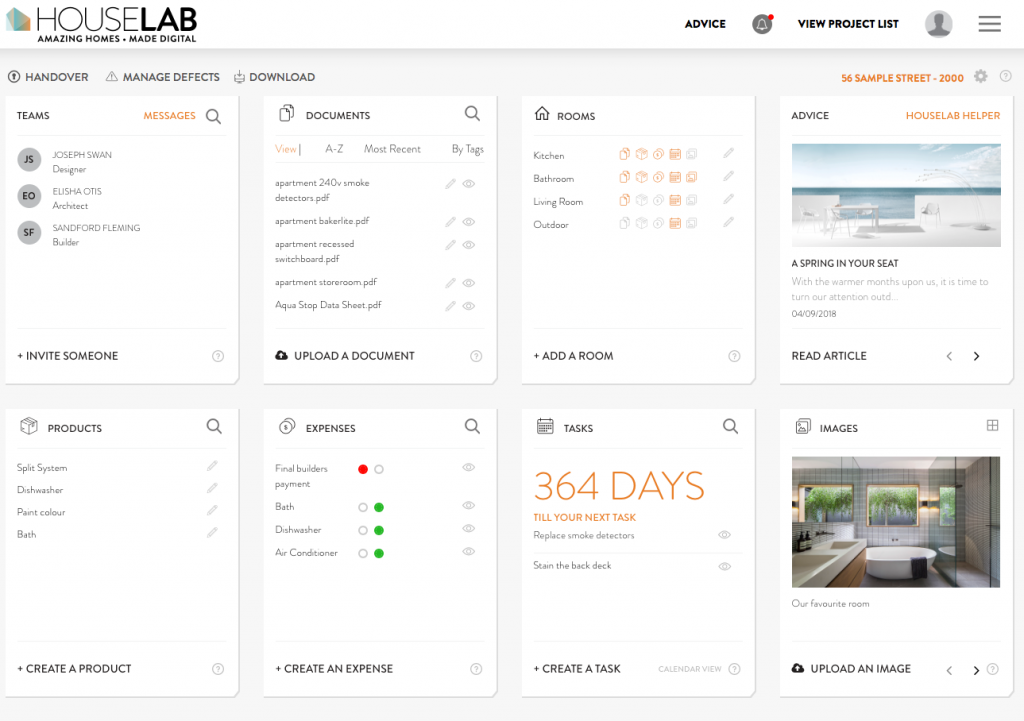 Digital Handover Kits from HouseLab
HouseLab has been catering to the remote working architects well before COVID-19 sent us all to our home offices. The Melbourne-based company's Digital Handover Kits deliver this remote working solution, where all building information and work orders are centrally stored and managed, removing the need for site visits post-occupancy.
"Even before the coronavirus, the design and building industry were looking at ways to improve cost efficiencies in their business and provide the ability for their clients to access information where and when they want it. Today's environment has just seen a greater focus," says HouseLab director Chris Rennie.
The Digital Handover Kits have resulted in a reduction in the cost of handovers and defect management, pre- and post-occupancy. Customers are able to access their documentation from anywhere at any time and are able to submit and track their warranty claims when it's convenient
The kit's use by major firms in the Australian construction industry reveals a 75% reduction in defect management costs and a 90% reduction of defect-related communication.
"By removing the need for site visits, this is reducing the cost base, but also allowing their customers an improved experience as they have a central platform to raise and track warranty issues and communicate with their designers and builders," says Rennie.
"Allowing everyone to be on the same page has reduced stress and anxiety in a period where this is greatly appreciated."
Learn more about HouseLab's Digital Handover Kits here.
Design Fee Psychology from Blue Turtle Consulting
Blue Turtle Consulting is offering their Design Fee Psychology course free of charge, one of 9 modules from their acclaimed online Fee Proposal Workshop. The workshop offers a step-by-step guide to successful fee proposal strategy, including increasing fee levels, raising conversion rates, avoiding scope creep and improving client relationships
"In times of recession, many design professionals try to win clients by reducing their fee levels – this only compounds the problem for themselves and other professionals," said the course's instructors Ian Motley and Alexandra Howieson, both architects.
"Instead of relying on fee reduction, now is the time to learn more effective methods of achieving client conversions: methods that support economic recovery, rather than hinder it."
Each course includes a 1-hr training video that you are able to pause and come back to at any time.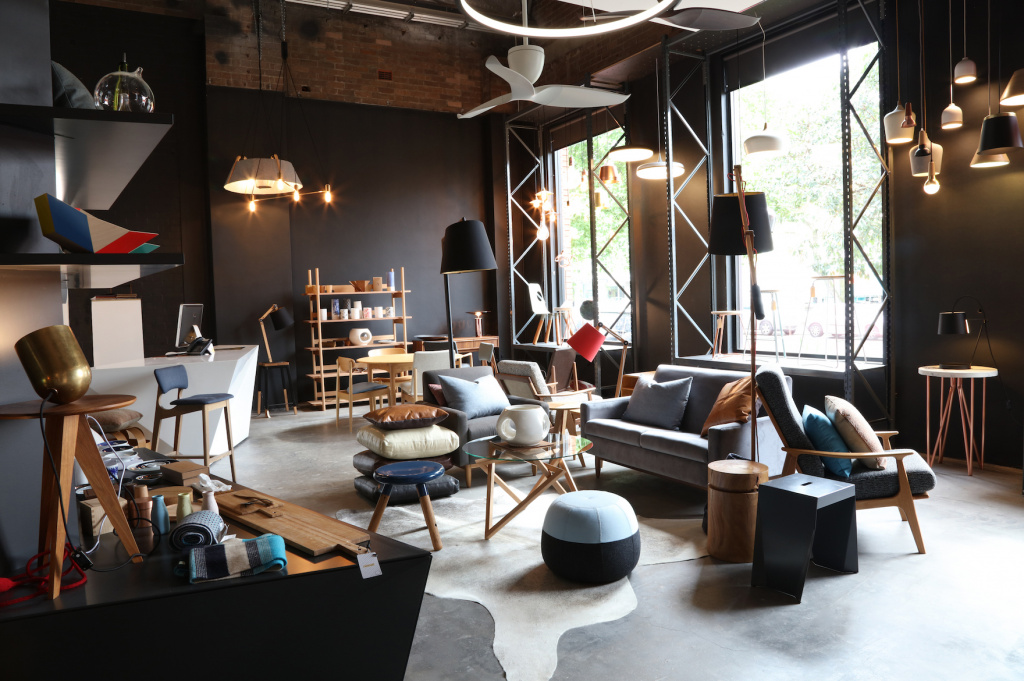 Submit your designs to Workshopped
Established in 2001, Workshopped was formed to support and assist Australian and New Zealand product, lighting and furniture designers get their products to local and global markets. Workshopped's annual exhibition has presented the work of over 450 Australian designers through 18 exhibitions and attended by over 750,000 people.
In response to the COVID-19 outbreak, Workshopped is offering the opportunity for all designers to post their products in the 'independent designer' section of their online store portal. If you are a designer or maker and have products you want to achieve a wider reach, here is your opportunity.
"We want to support designers in this difficult period. We hope this goes some way to being able to help you, we understand that people are starting to be stood down until after the pandemic has subsided," says Workshopped co-founder Raymond Scott
"Giving designers the capacity to function as designers is our primary goal, it's important we don't have a brain drain to other services and keep designers where they should be designing."
To find out how to submit your designs, get in touch with the Workshopped team at info@workshopped.com.au.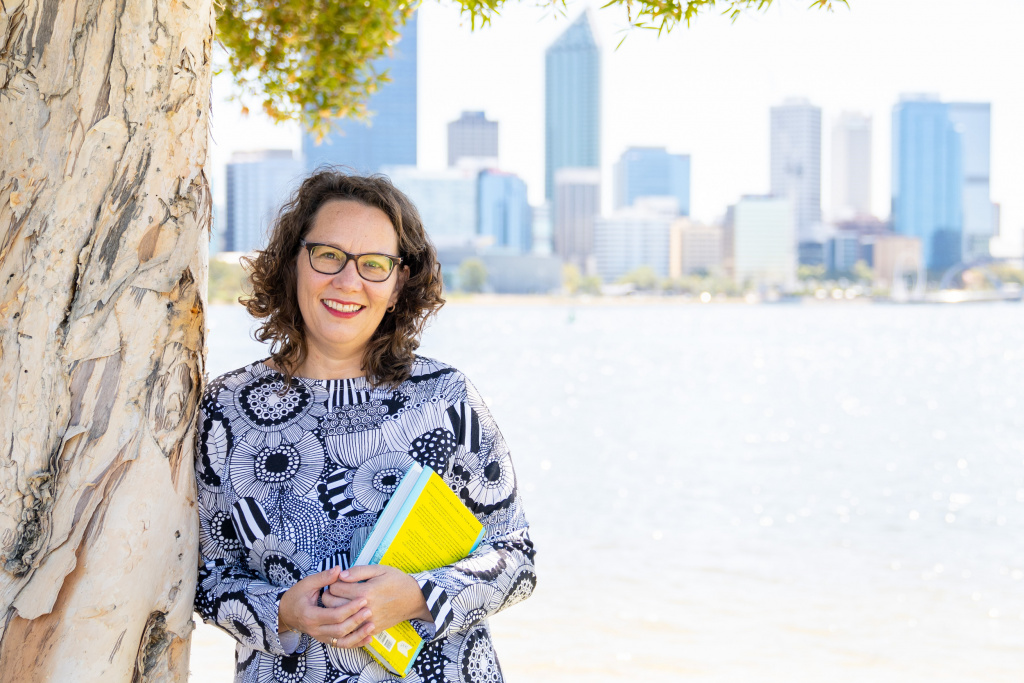 Communication Strategy Live Q&A with Sounds Like Design
Founded by journalist and communications consultant Rachael Bernstone in 2016, Sounds Like Design is an online platform for architecture advocacy that works to demystify the language of design and open up discussions to the public. The platform has become a vital resource for both those in the industry and those seeking to understand its nuances.
Starting next week, Bernstone will be holding weekly live Q&A sessions where you can ask your communication and marketing strategy questions, both for responding to the pandemic and beyond. Join the Facebook group 'Architecture Matters by SLD' to be part of the conversation.
Bernstone's weekly Sounds Like Design newsletter, The Drill, is a curation of architecture and design news and has become a source of clarity and comfort during the COVID-19 outbreak. Click here to sign up.
Architects WordShop's communication-writing guides
With 10+ years in sales, marketing and communications within the architecture and design industry, marketing strategist Nikita Morell has just launched Architects Wordshop – a series of toolkits to help architects and designers market their practices and projects.
Geared towards those who don't have a marketing manager, the toolkits include guides for writing about pages, project descriptions, press releases and website biographies, and aim to help architects and designers who don't consider themselves "strong writers" put together clear, concise and engaging communications that wins them more clients and press.
Find out more on the Architects Wordshop.
If you're looking to support the architecture and design community during COVID-19 we've collected 13 ways you can help. Drop us a line at tili.bensley@niche.com.au or elisa.scarton@niche.com.au if you know of any other services that can help the industry.
Our Working From Home series will also be a place for practices to share their strategies for weathering the storm of COVID-19. Principal at Alexander & CO, Jeremy Bull, is our first case study.