Finland's capital city Helsinki is getting a new central library, one that promises "to set the trend for the libraries of the future".
Designed by ALA Architects together with the residents of Helsinki, the 10,000-square-metre building showcases Finnish wood construction and modern architecture. In addition to traditional library services, Oodi will offer workshops with 3D printers and sewing machines, diverse workspaces, a cinema, a game room and music studios.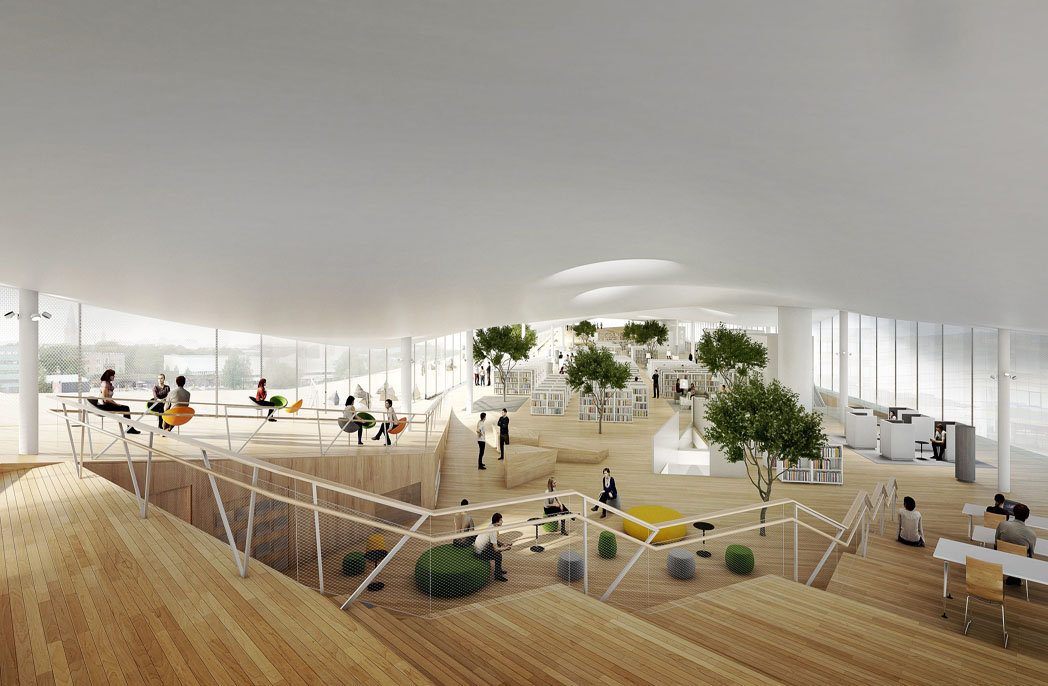 Finns are among the world's most enthusiastic users of public libraries; the population of 5.5 million people borrows close to 68 million books a year.
"Not only will we open a new-world class central library this year, we have also renewed our commitment to open knowledge, culture and the arts through our new city strategy," says Jan Vapaavuori, Mayor of Helsinki.
"Our vision for Helsinki is to be a global leader in providing the tools for open and participatory democracy – the right to knowledge, the right to education and the right to public space regardless of one's age, gender, race or social standing.'
Ahead of the opening of Oodi, Finland's library culture is on display at the Venice Architecture Biennale at The Mind-Building exhibition at the Pavilion of Finland. The exhibition explores the development of Finnish library architecture over the years, from the country's first public library in 1881 to the opening of Oodi this December.
Mind-Building rests on the idea of the public library as a case study of "modern monumentality". The exhibition considers libraries as buildings that remind people of the values of civic society and "the power of enlightenment".
"We are delighted by the great reception that the exhibition has already received,"says Hanna Harris, director of Archinfo Finland and Mind-building's commissioner. "Public libraries capture people's imaginations as key places of learning and sharing. Investing in their great architecture makes libraries stand the test of time, giving us buildings we love and are proud of. In Finland, this has been the case for more than 100 years. Helsinki Central Library Oodi will be the next great chapter, a pulsating heart for the Finnish capital."
Venice Architecture Biennale runs from 26 May to 25 November 2018.