Multidisciplinary design practice Fender Katsalidis has begun its $20 million development at Levantine Hill Estate in Victoria's Yarra Valley. 

The sculptural three-level complex is a soaring barrel vault that creates new sight-lines over the winery landscape. In concert with the neighbouring cellar door, the design will raise the bar even higher for hospitality in the Yarra Valley.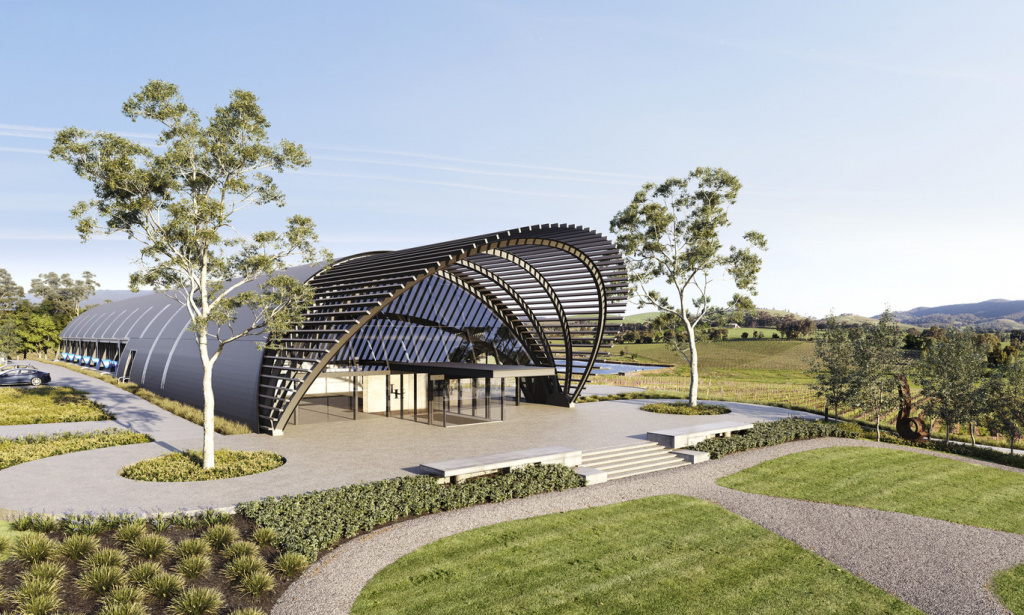 The building will be a showcase of the Levantine Hill brand, providing a complete wine experience across the vineyard, events, tasting and presentation spaces.
"The Levantine Hill winery building has a deceptively simple external appearance, which actually houses a highly considered blend of specific winemaking requirements with controlled public interface and a major function space," says Fender Katsalidis founding partner Karl Fender.
The practice was inspired by the region's serene landscape, its backdrop of foothills and the agricultural land features associated with grape growing.
"The design pays homage to the winemaking process and is a reflection of the brand's pedigree. It will be a point of attraction for both design and wine lovers, enhancing the dining and lifestyle experience," says Fender.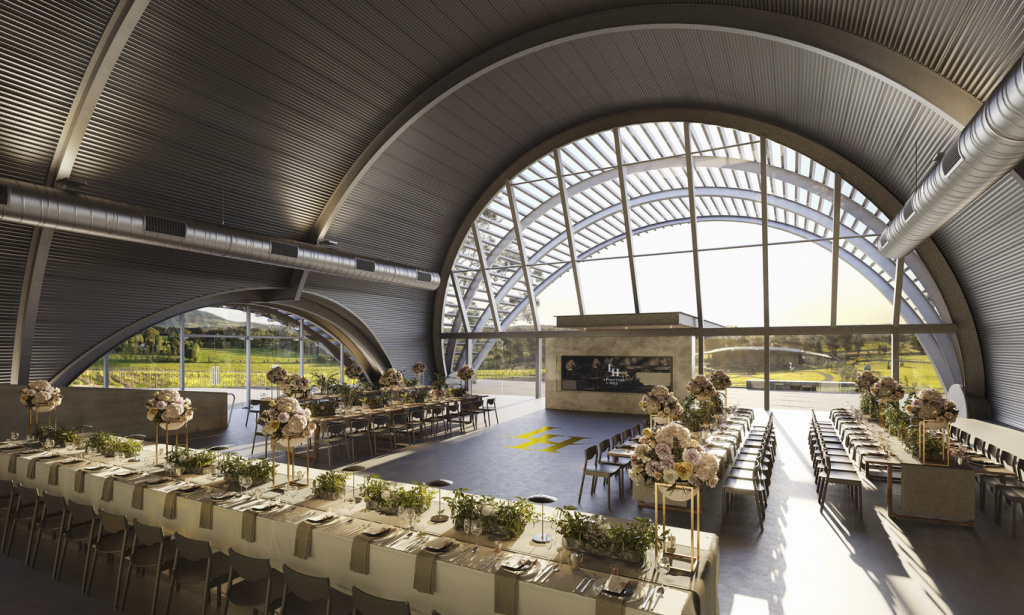 Galvanised steel purlins and corrugated iron cladding are the building's material motifs, chosen to reflect the cultivated yet natural setting.
"We are using this as an opportunity to celebrate wine's terroir and connection to the land. By visually integrating the building with the rolling landscape and using materials synonymous with regional structures, we achieve a design that's in harmony with the natural and agricultural surroundings," adds Fender.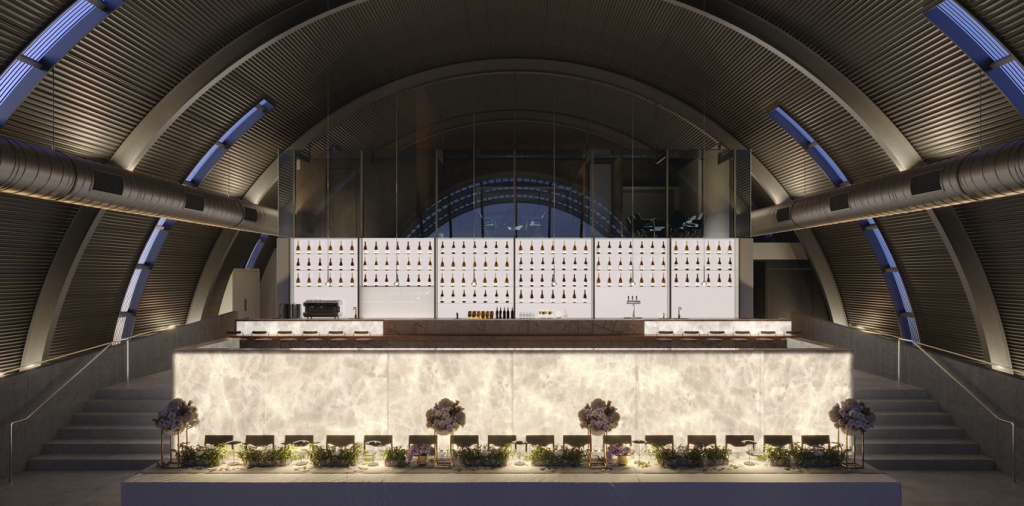 Levantine Hill managing director Samantha Jreissati's ambition for the development is to bring world-class design to the Yarra Valley, elevating the region as a world-class producer of fine wines within spaces architectural esteem.

"In keeping with our commitment to pursue perfection in all that we do, we worked with Fender Katsalidis to create an embassy for the brand, and its sculptural building benchmarks ourselves against the best in the world," says Jreissati.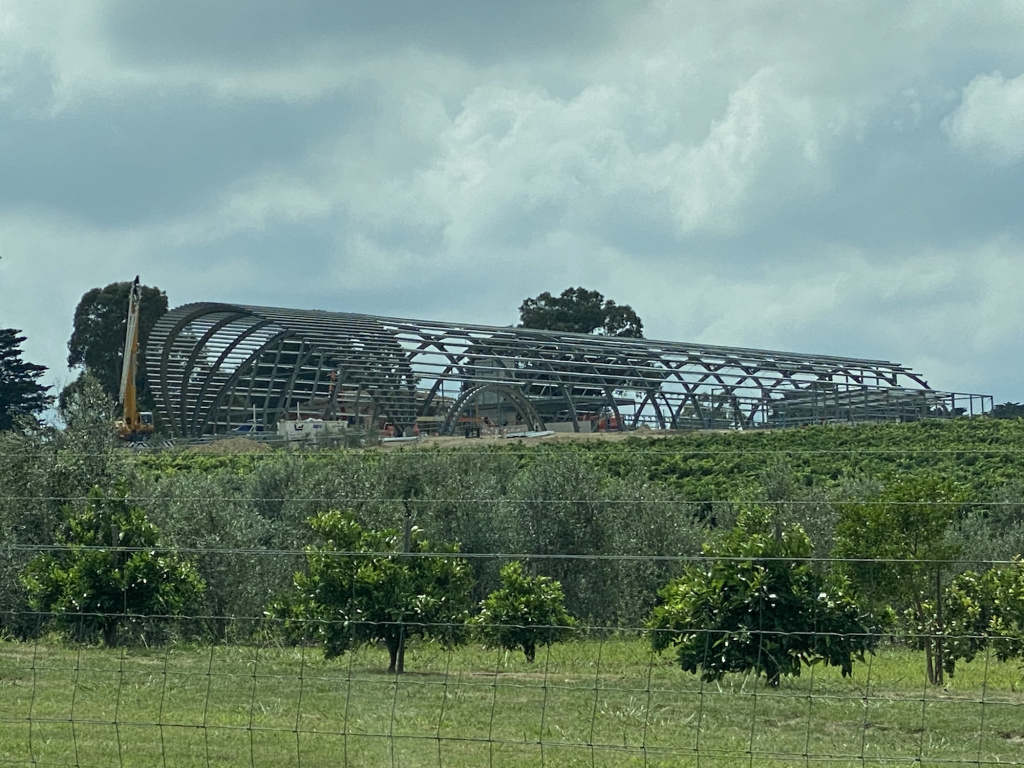 "The visionary Jreissati family maintained high expectations of how these functional requirements could be expressed in the bucolic Yarra Valley setting and it was through very close ongoing collaboration with FK that the final design result was achieved," adds Fender.
The project is expected to be completed by late 2020.
Fender Katsalidis is a multidisciplinary international design firm with offices in Melbourne, Sydney and Brisbane. The practice recently completed stage one of their "ultra high-end" aged care precinct in Melbourne.

Photographs courtesy of Fender Katsalidis.